As our app go through redevelopment and changes, there are always new things to explore from the Quran features in the Muslim Pro app.
Discover new features here.
Go to [Quran] page. There are four sub-sections you can see:
1. Sura
2. Juz
3. Playlist
4. My Quran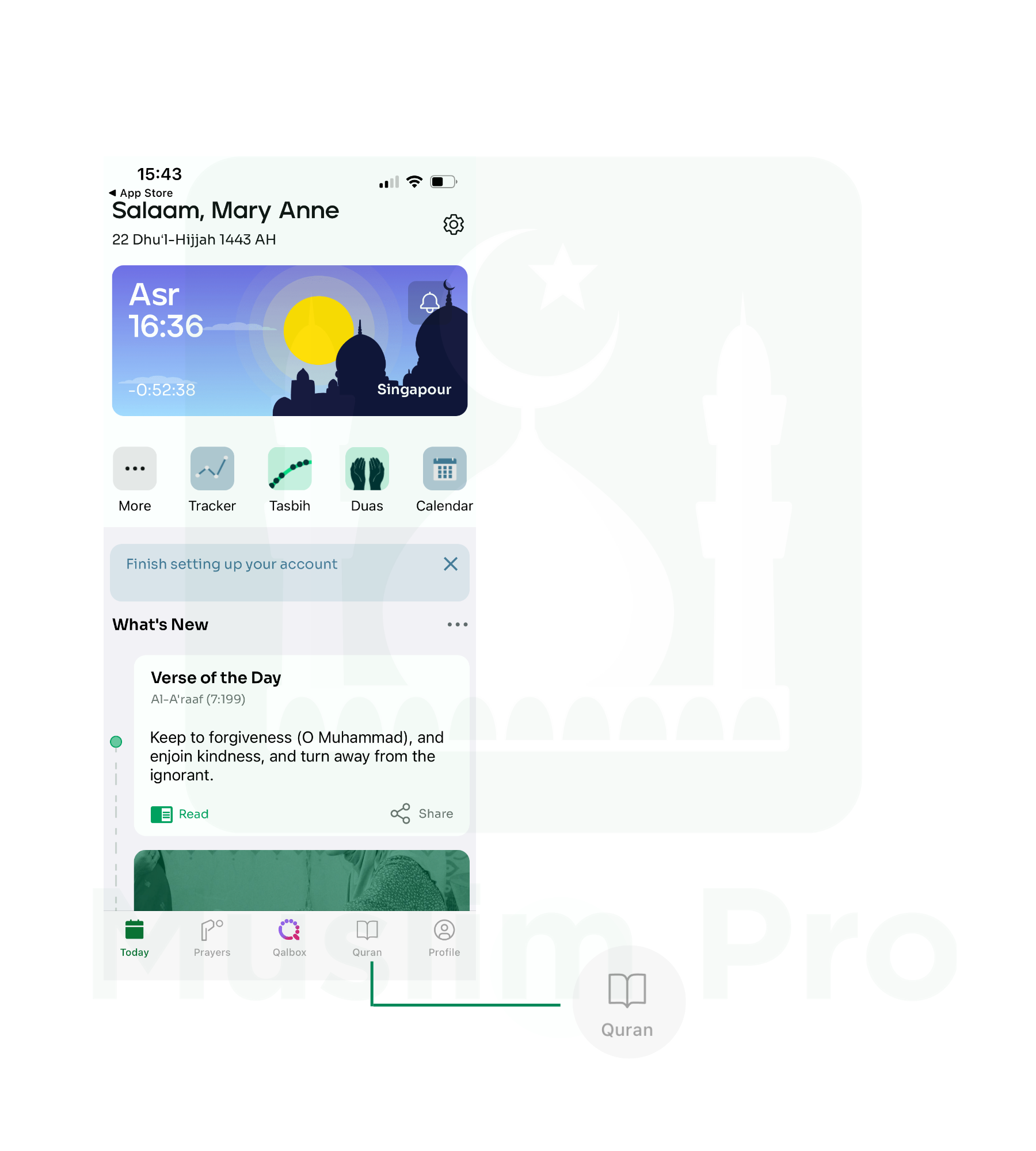 [Sura] page will list down all the sura accordingly.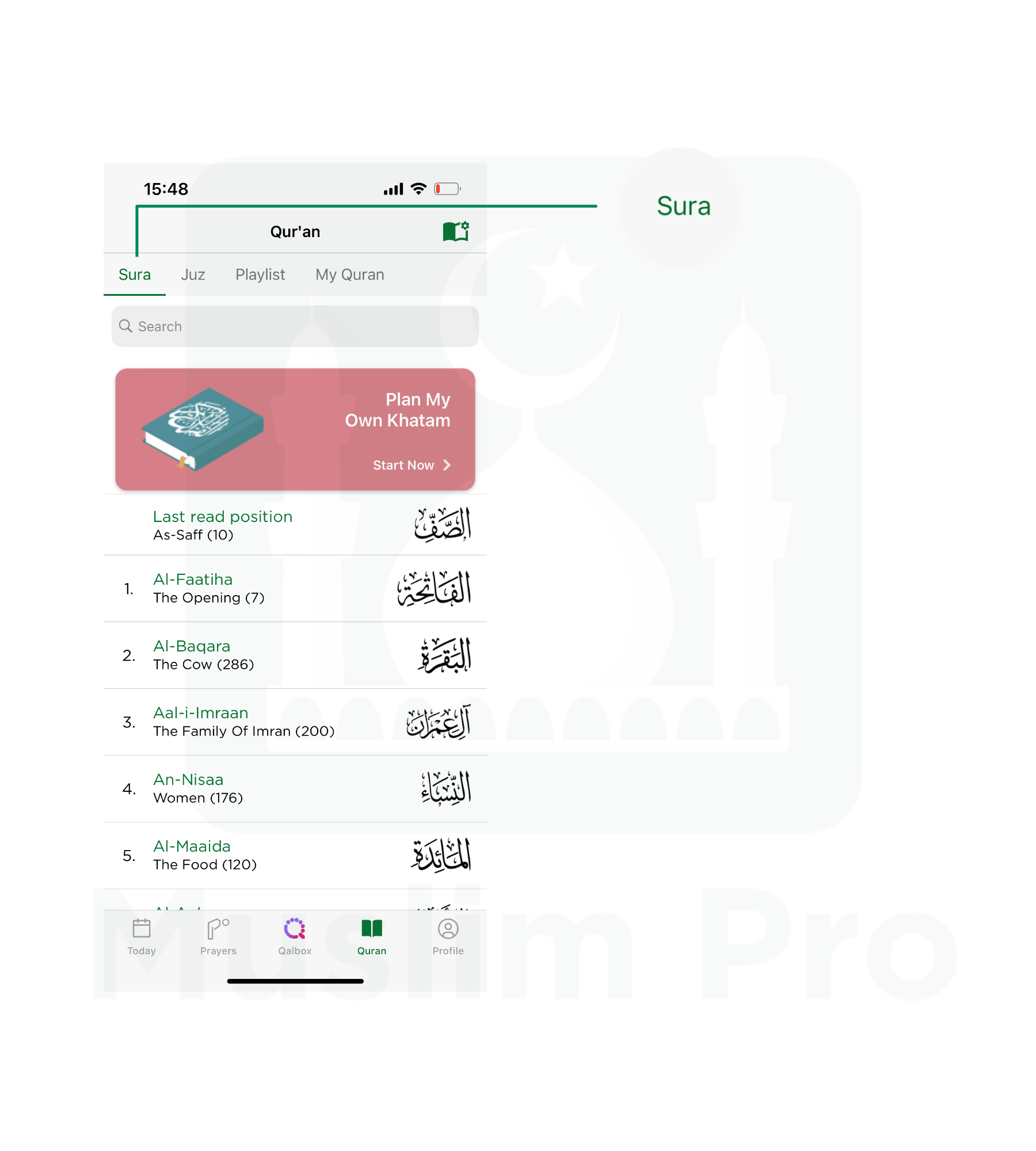 [Juz] page will list down all the Sura according to Juz.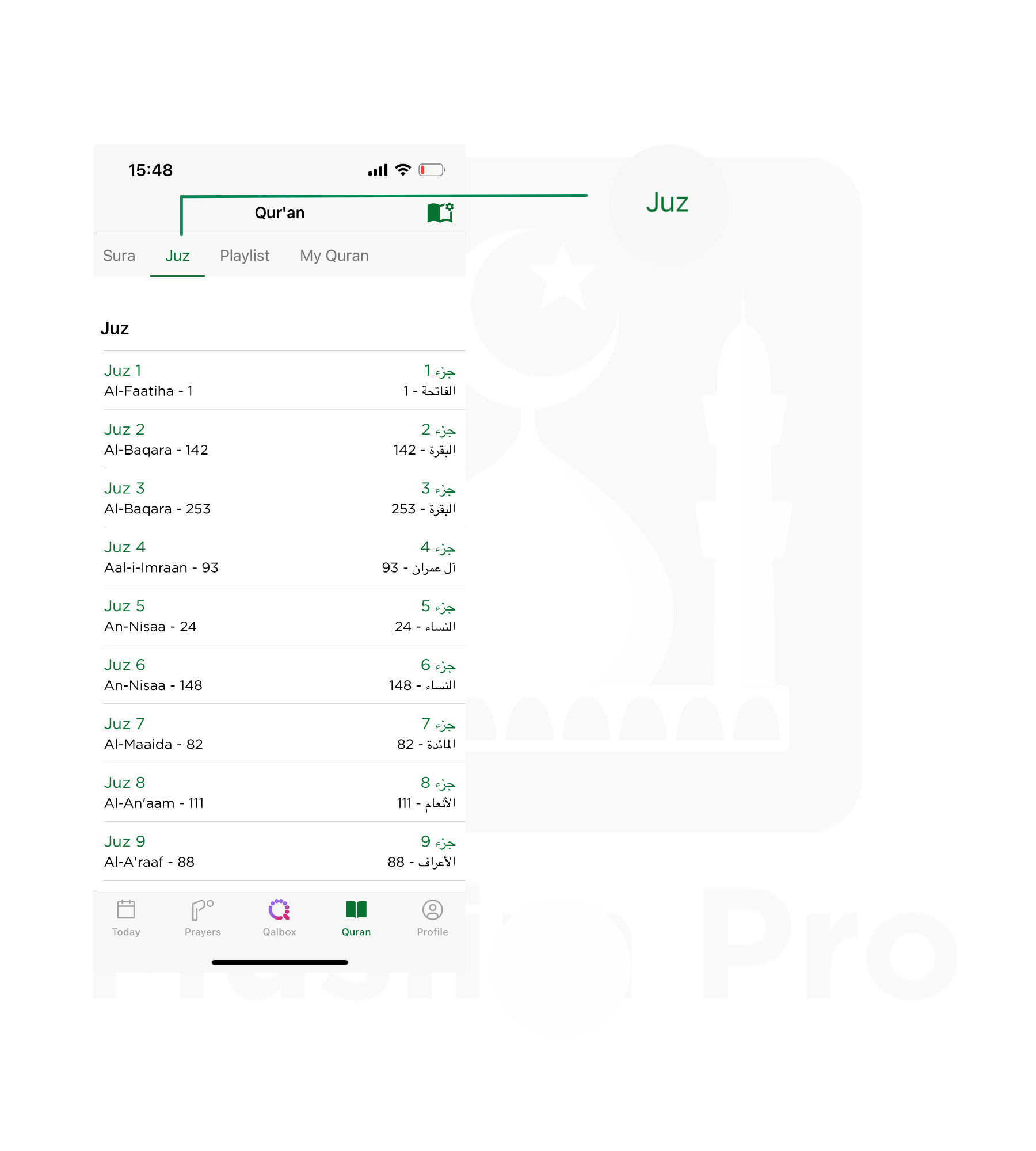 [Playlist] page is where you can see our two featured Playlist for you to listen and follow.
You can also create your own playlist for you to listen and share with your friends.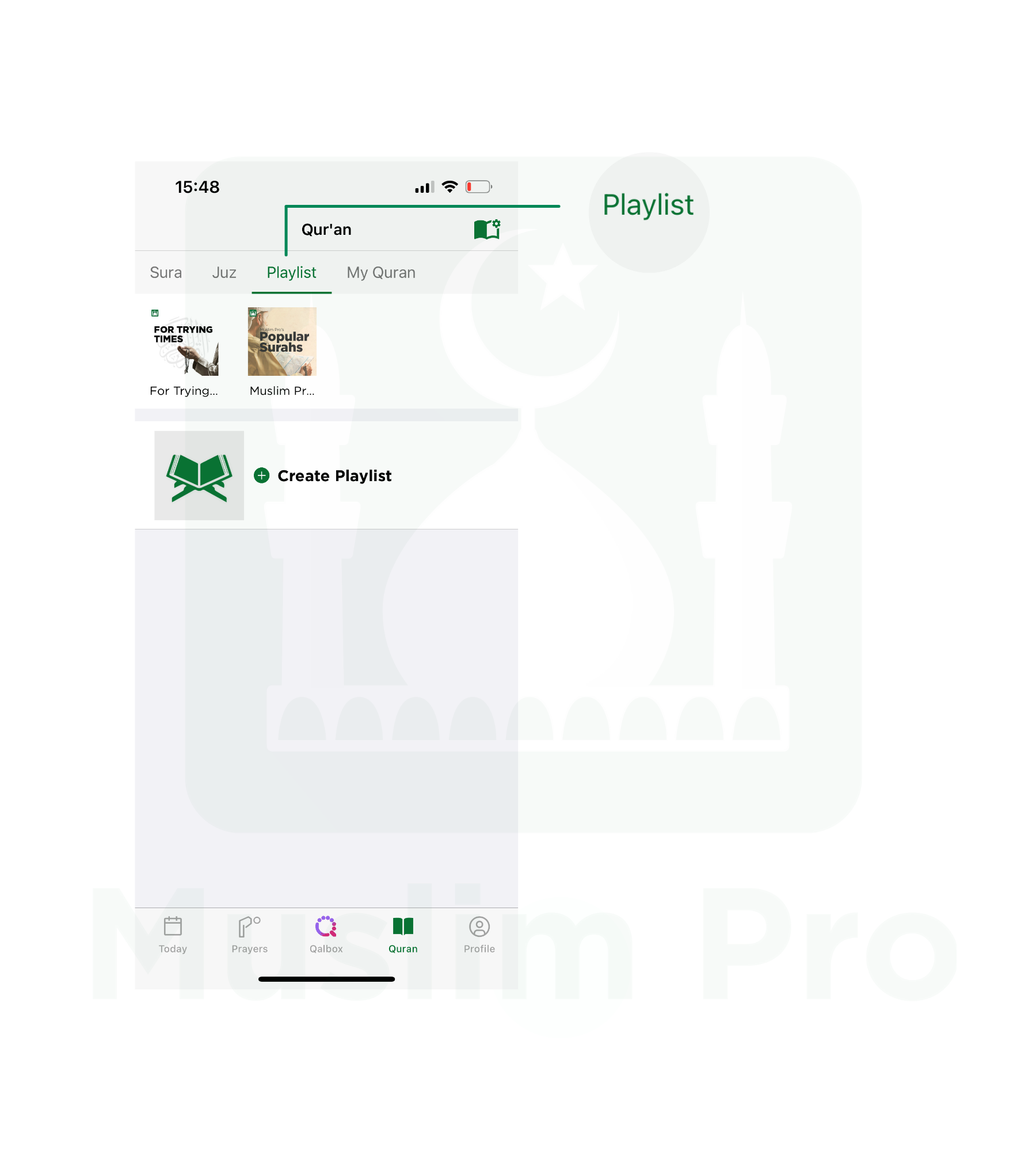 [My Quran] is where you can find the daily verse (up to last 14 days), popular sura, bookmarked history, notes, favourites and highlighted verse.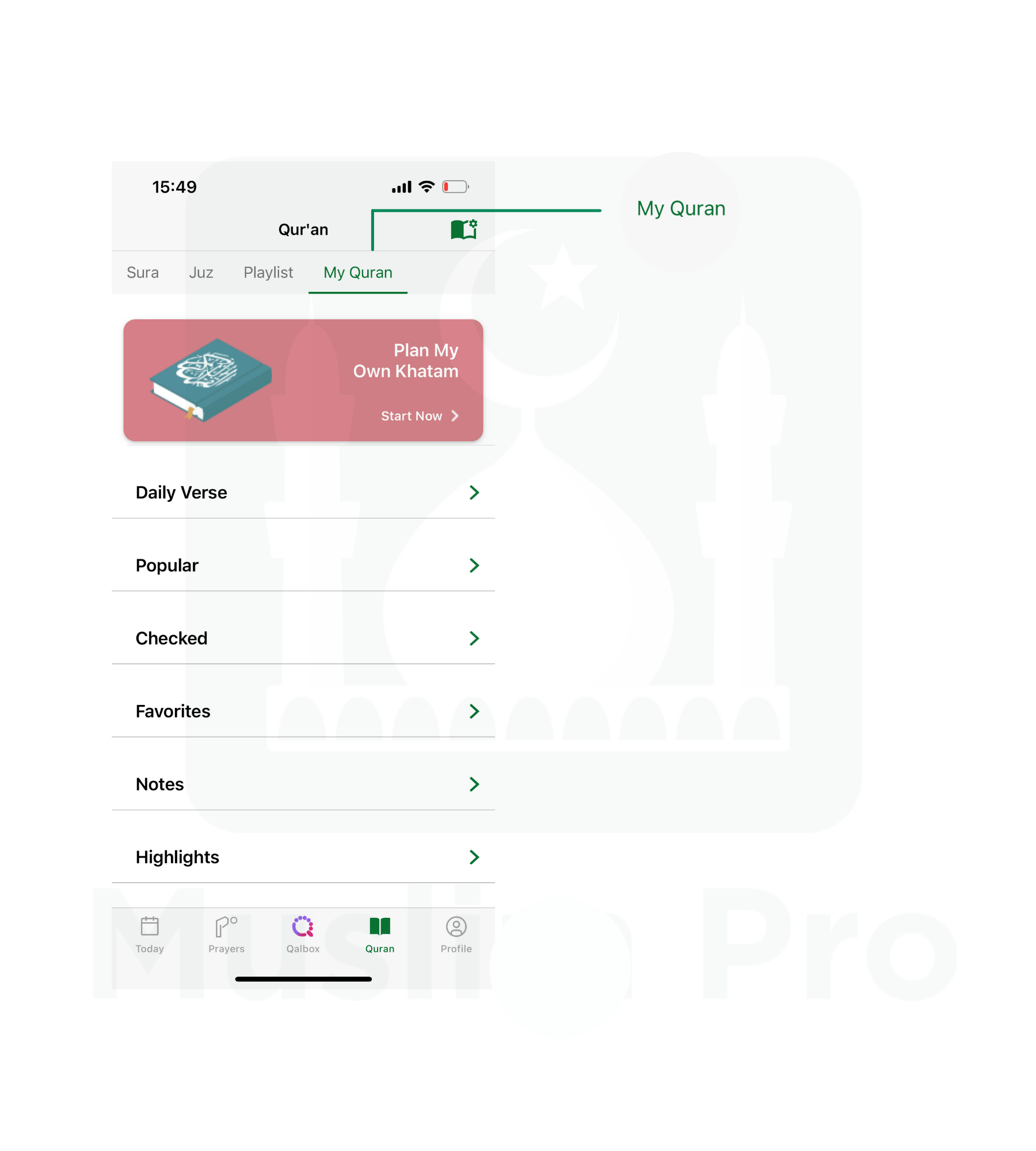 To learn more on how to search for sura, change the translation and adjust another Quran settings, you may refer to Quran section.
Should you require any assistance, kindly send us an email at support@muslimpro.com and we will be glad to assist you.
Previous: How to set prayer notifications or adhan? | Next: Explore other features