Muslim Pro offers various types of notification for the call for prayer which you can choose individually for each of the five prayers and the sunrise.
If you hear adhan for morning prayer (Fajr/ Subuh) same to other adhan, you can change it accordingly. Below are how you can set the prayer notification for each prayer time:
Go to [Prayers] page > tap on the name of Prayer (example: Subuh (Fajr)) > tap on voice of adhan you preferred.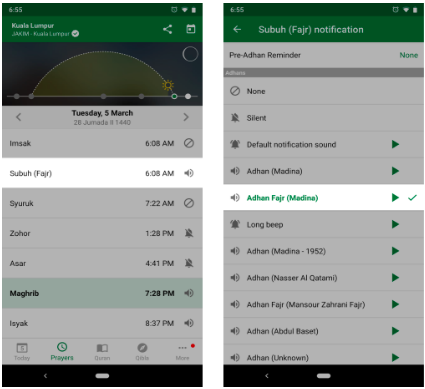 To play or hear the adhan, click on the play button.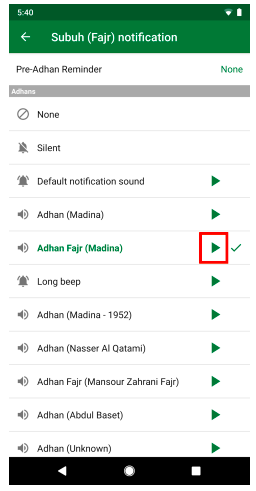 Please note that, notification for Imsak cannot be change.
Previous: How to choose location for my prayer times? | Next: How to change the prayer names?