If you are having troubles enabling the prayer/ adhan notification. Read the following article to solve the issue.
Muslim Pro offers various types of notification for the call for prayer which you can choose individually for each of the five prayers and sunrise.
By default, Fajr, Maghrib and Isha' adhan has been enabled from the tutorial page upon installation.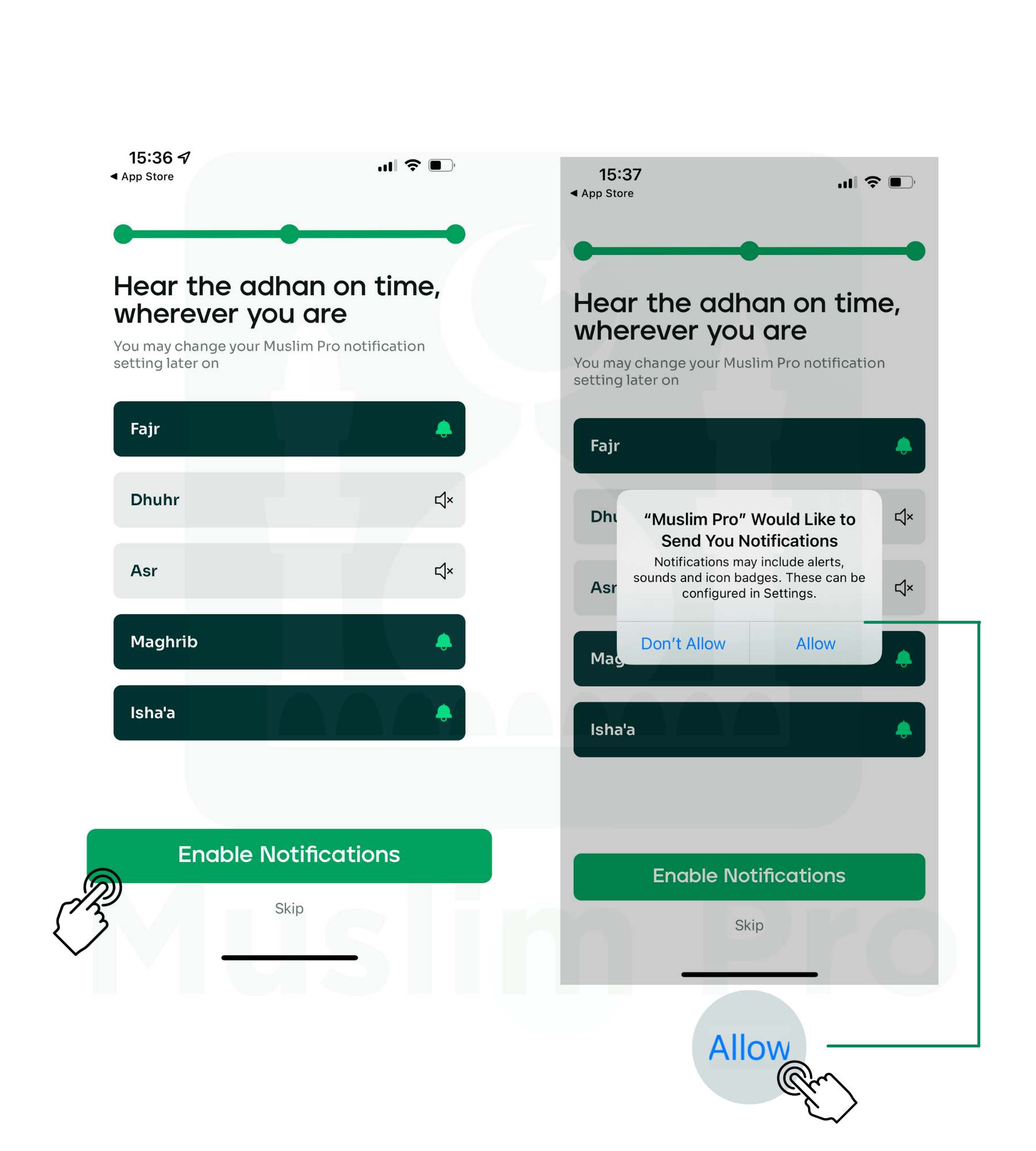 If you want to enable or change the adhan for other prayer times, you can go to [Prayers] page.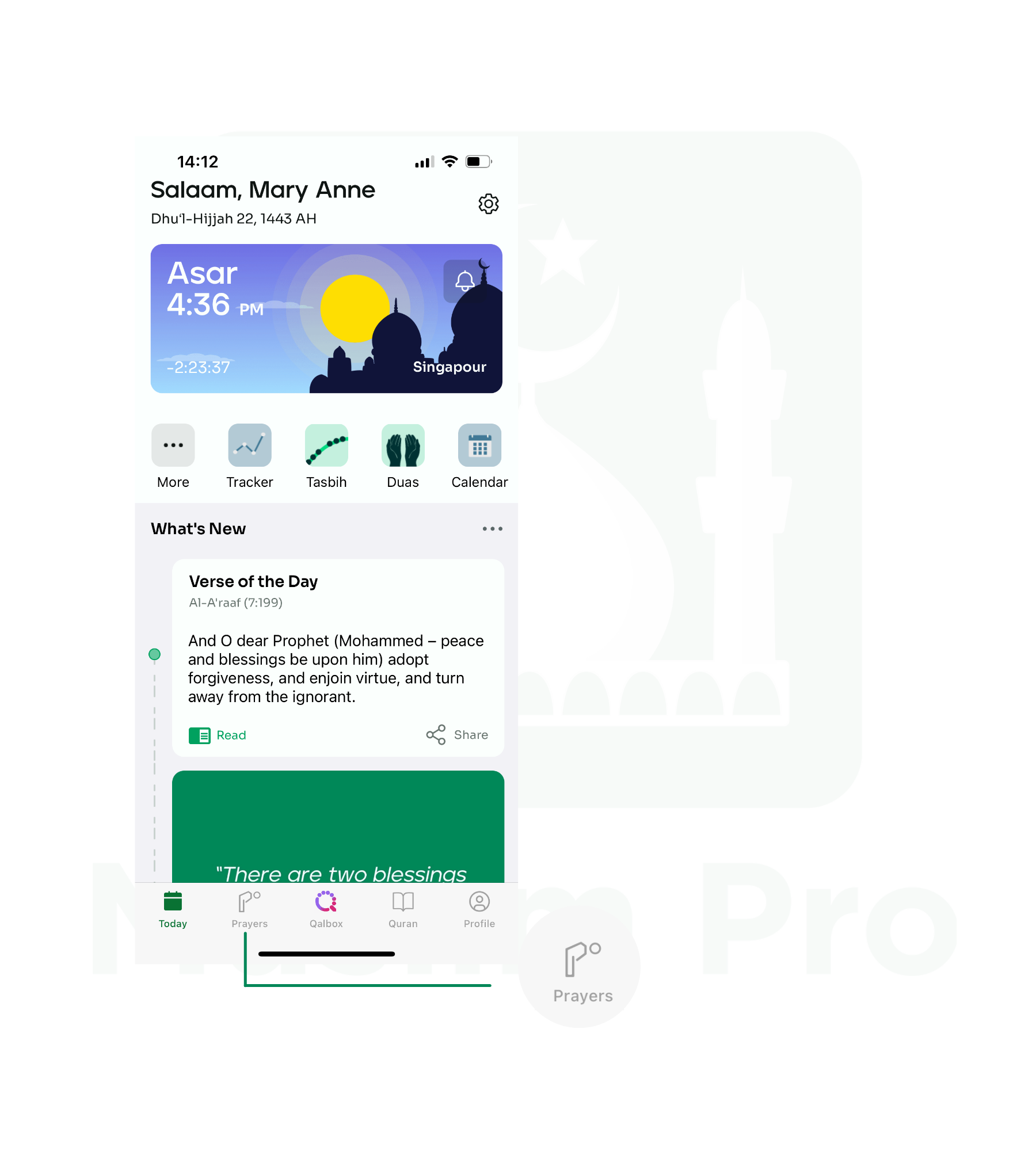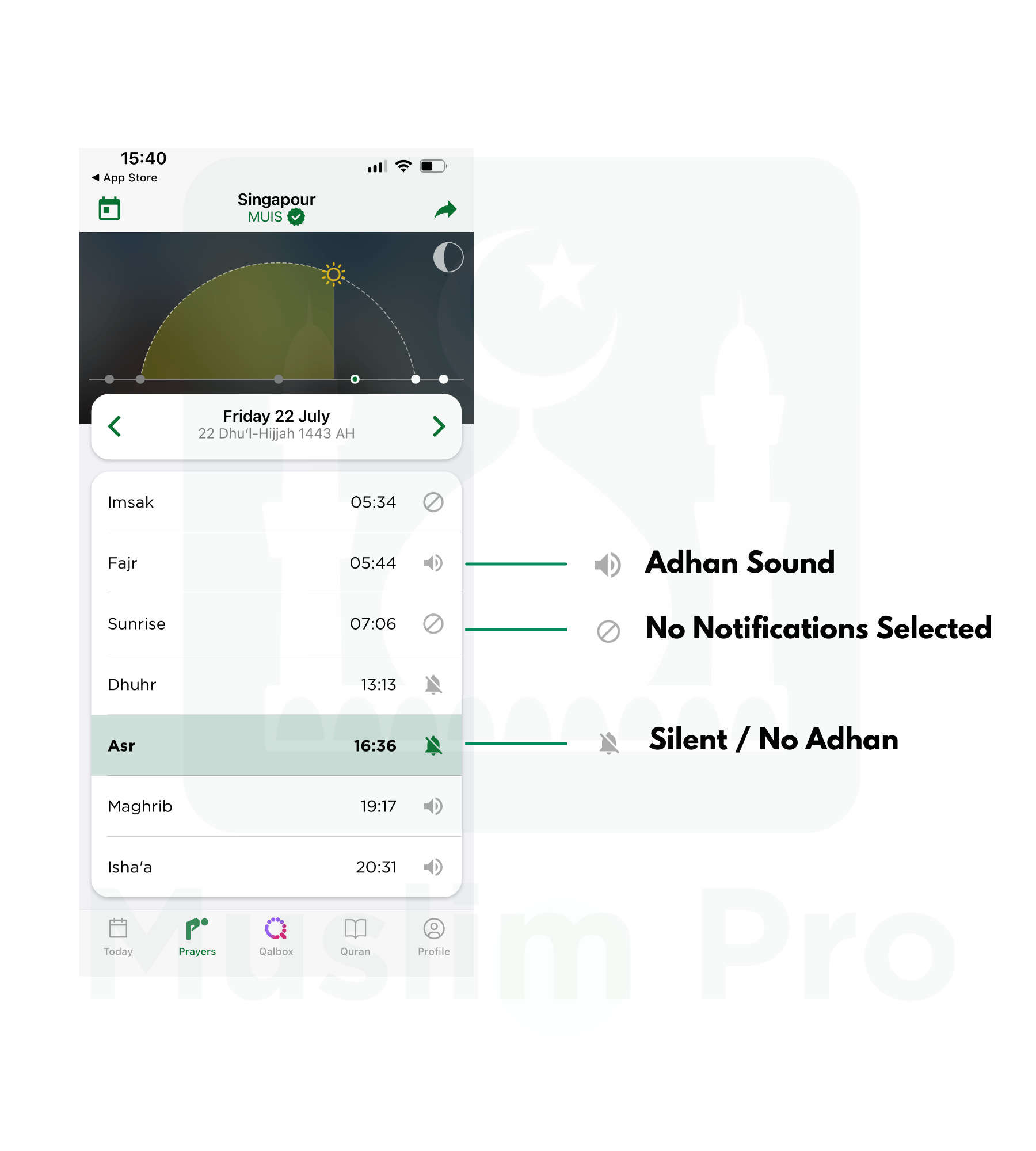 By default, Dhuhr and Asr is set on silent. You can click on Dhuhr time and then click on any adhan you prefer.
You will see check mark for the adhan you have selected.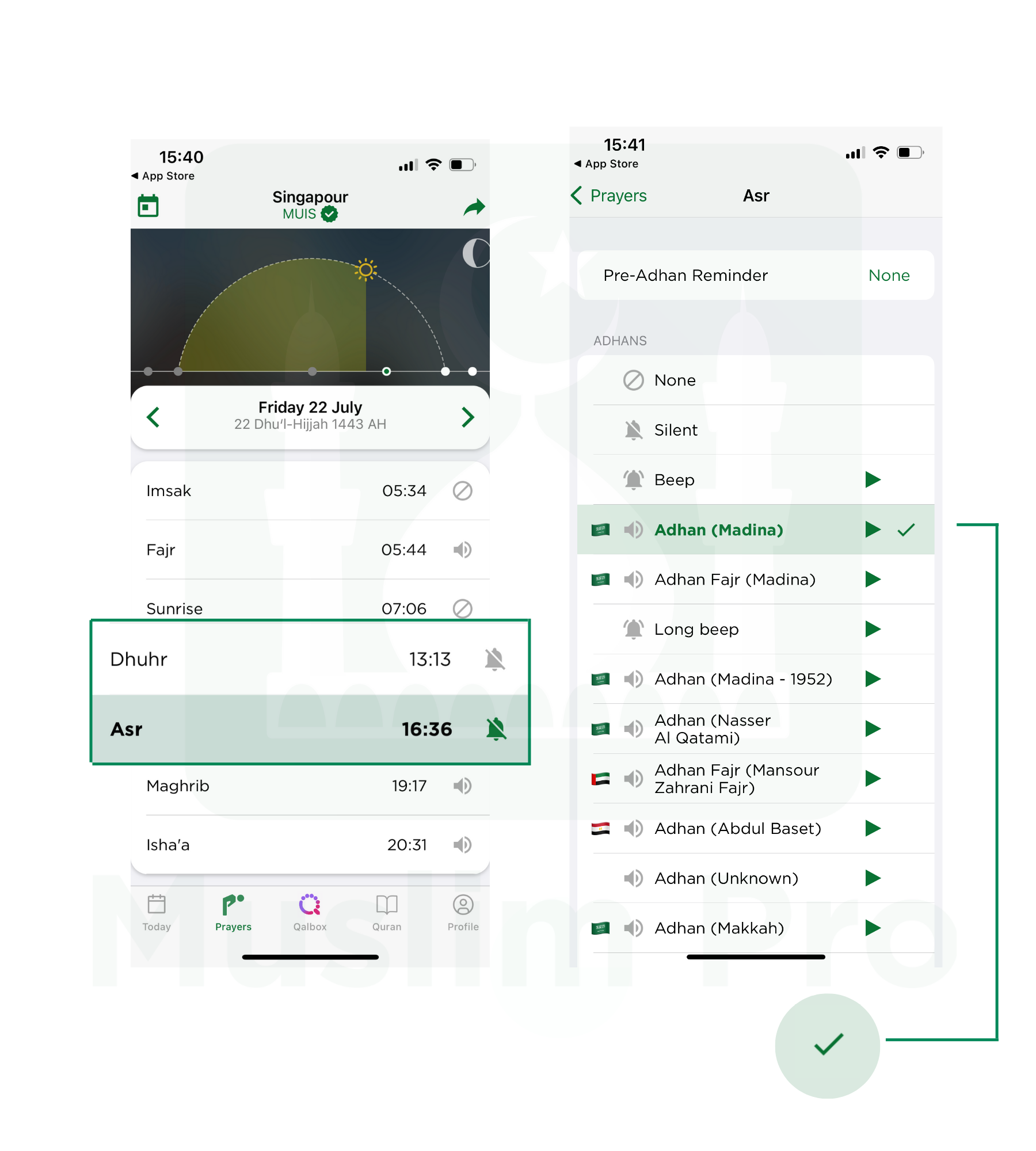 If you noticed Fajr adhan sound similar to another adhan, you can tap on Fajr time and then tap the adhan Fajr from the list of adhan.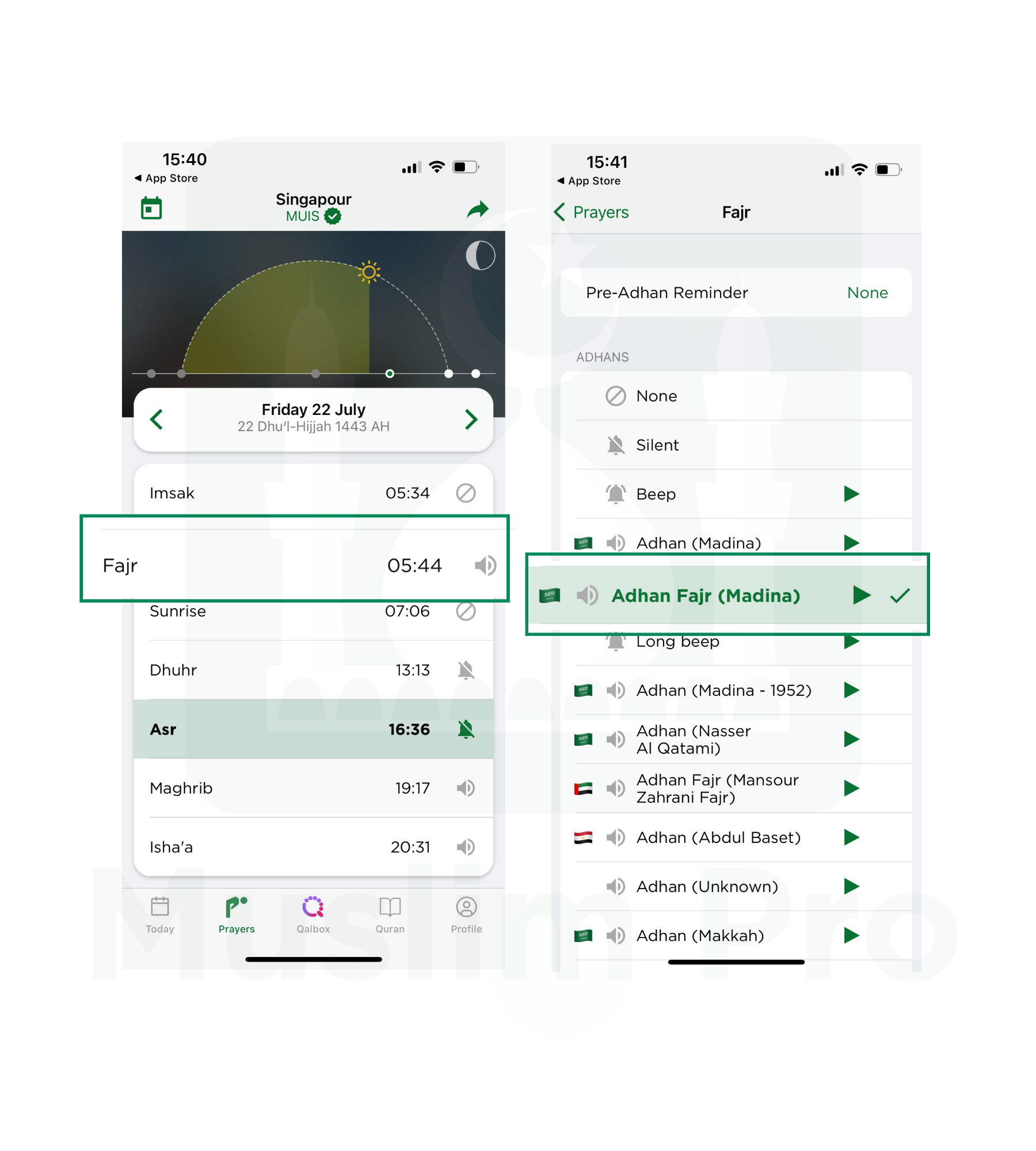 You can also change the notifications from Settings page.
Go to [Settings] > [Notifications] > [Adhan]. Just click on the respective prayer times that you may want to change.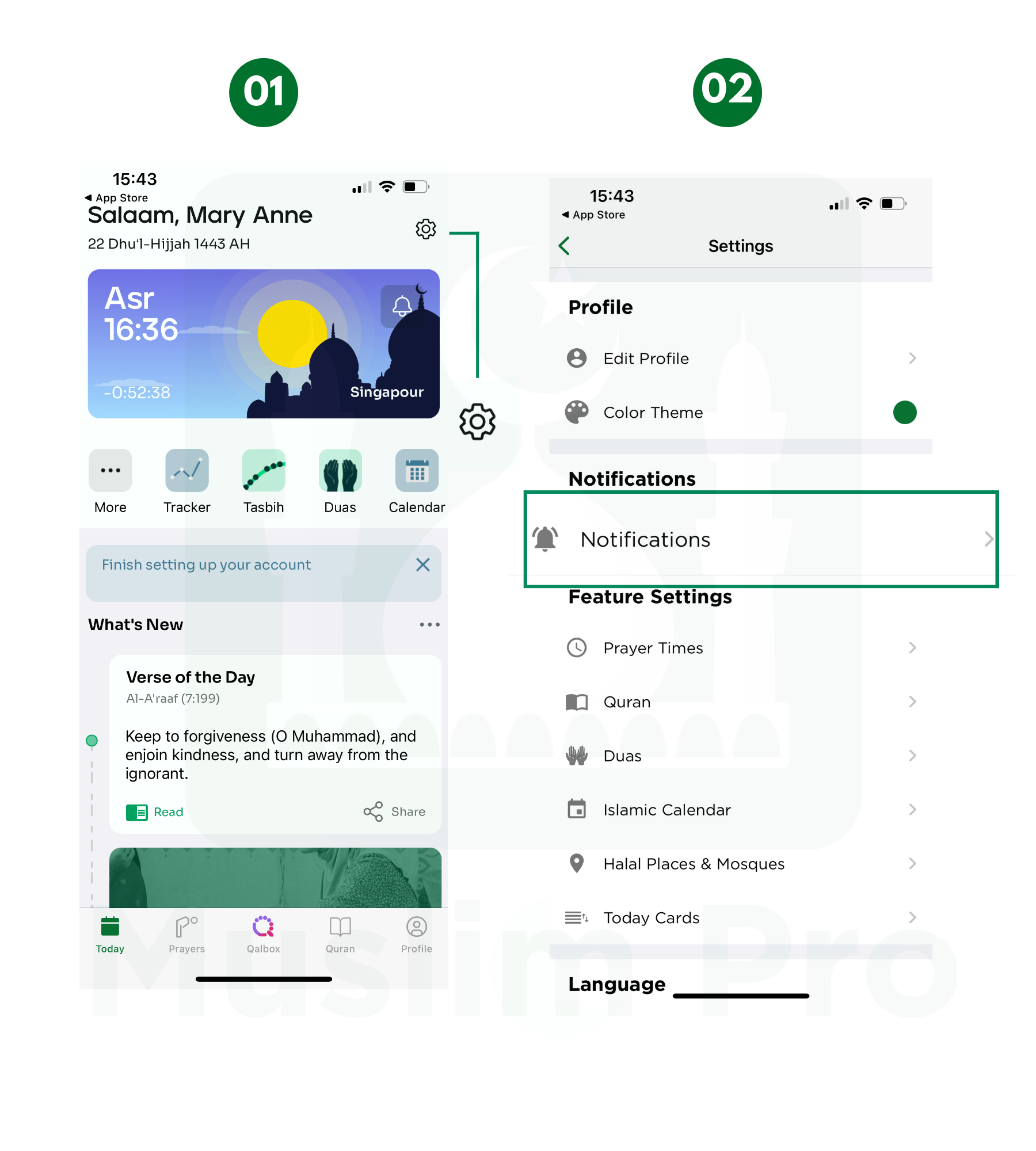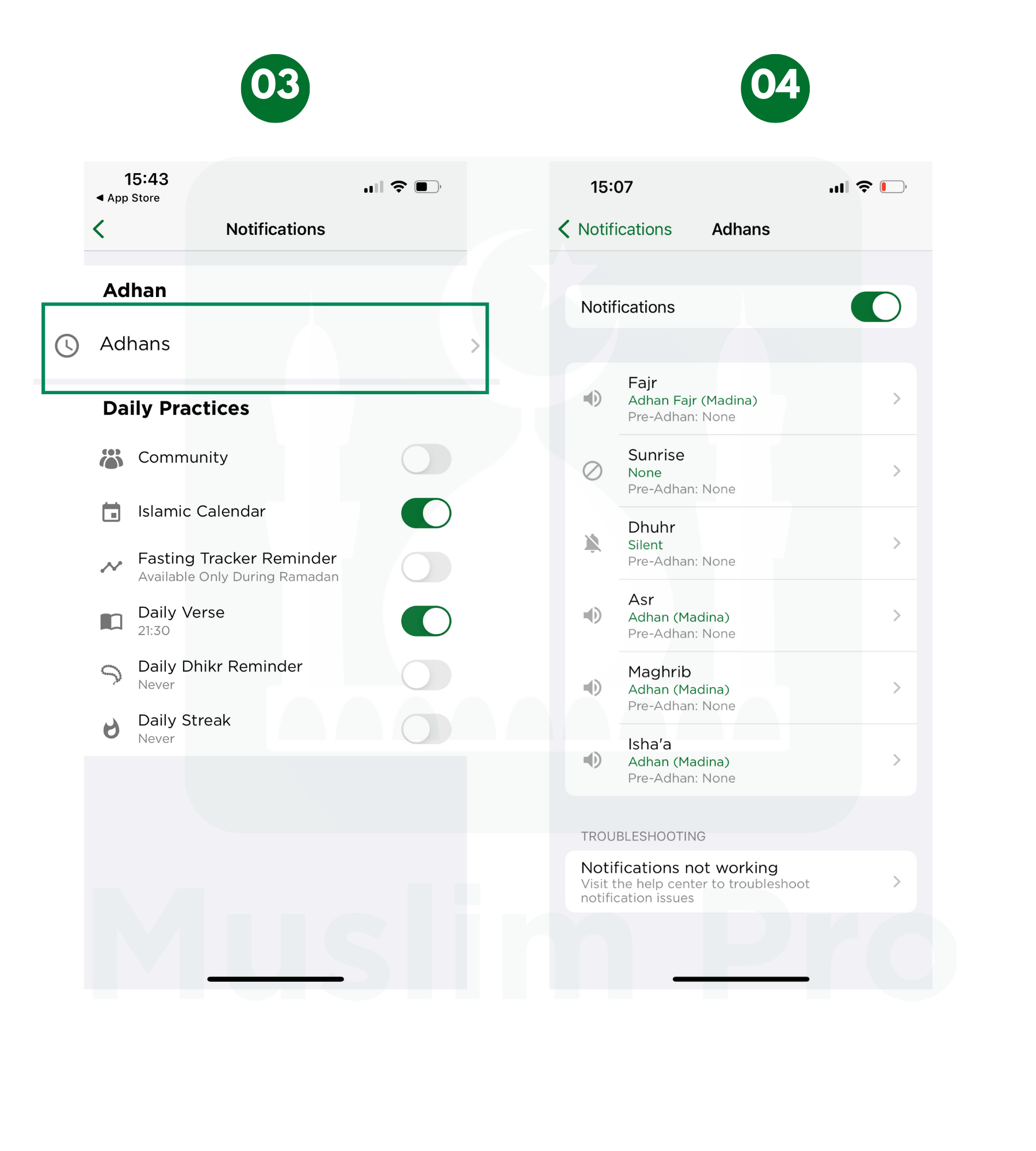 If you prefer not to receive any adhan from Muslim Pro app for the prayer times, you can choose to disable the adhan notifications.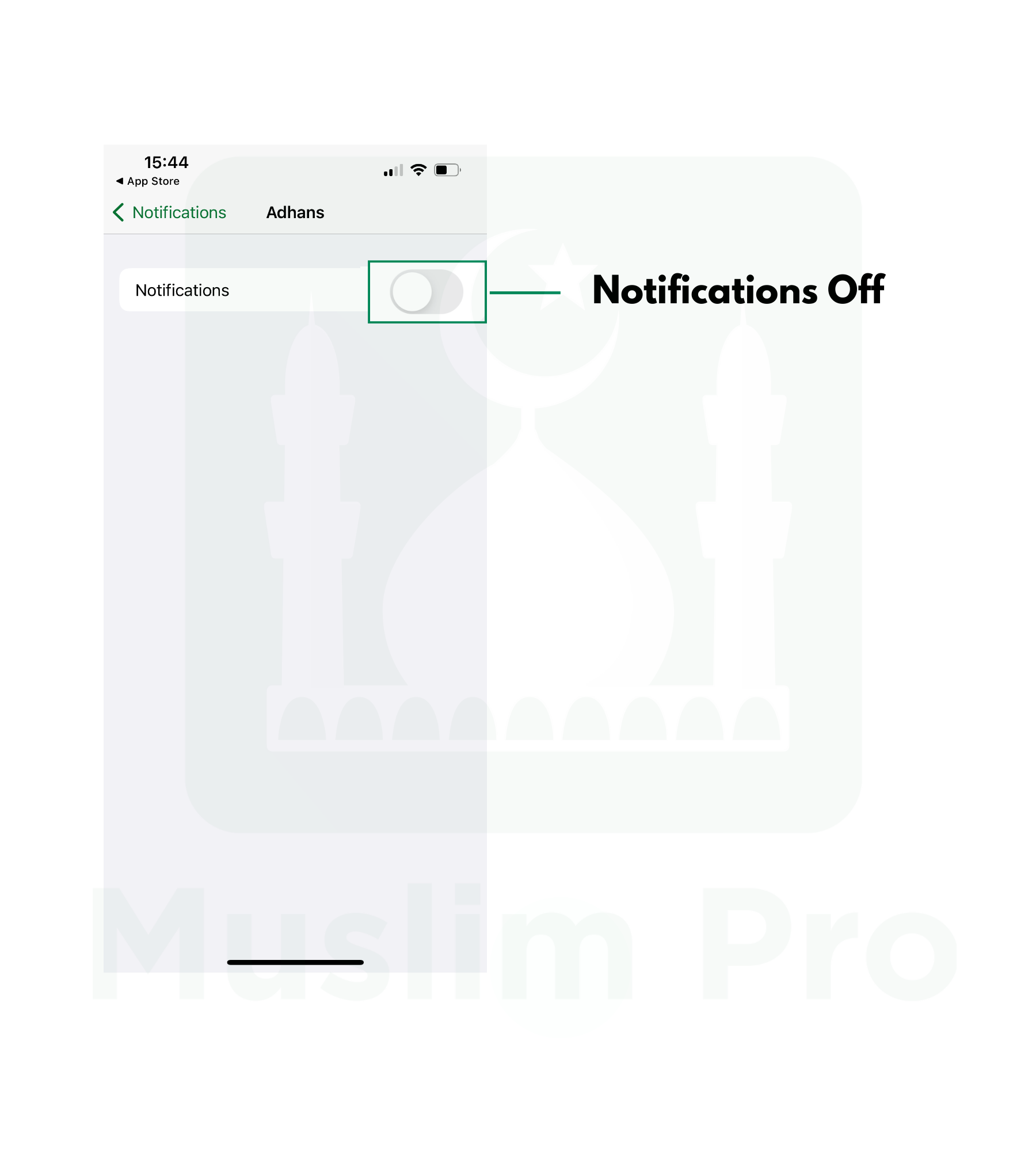 To play or hear the adhan before you select it, you can click on [Play] button.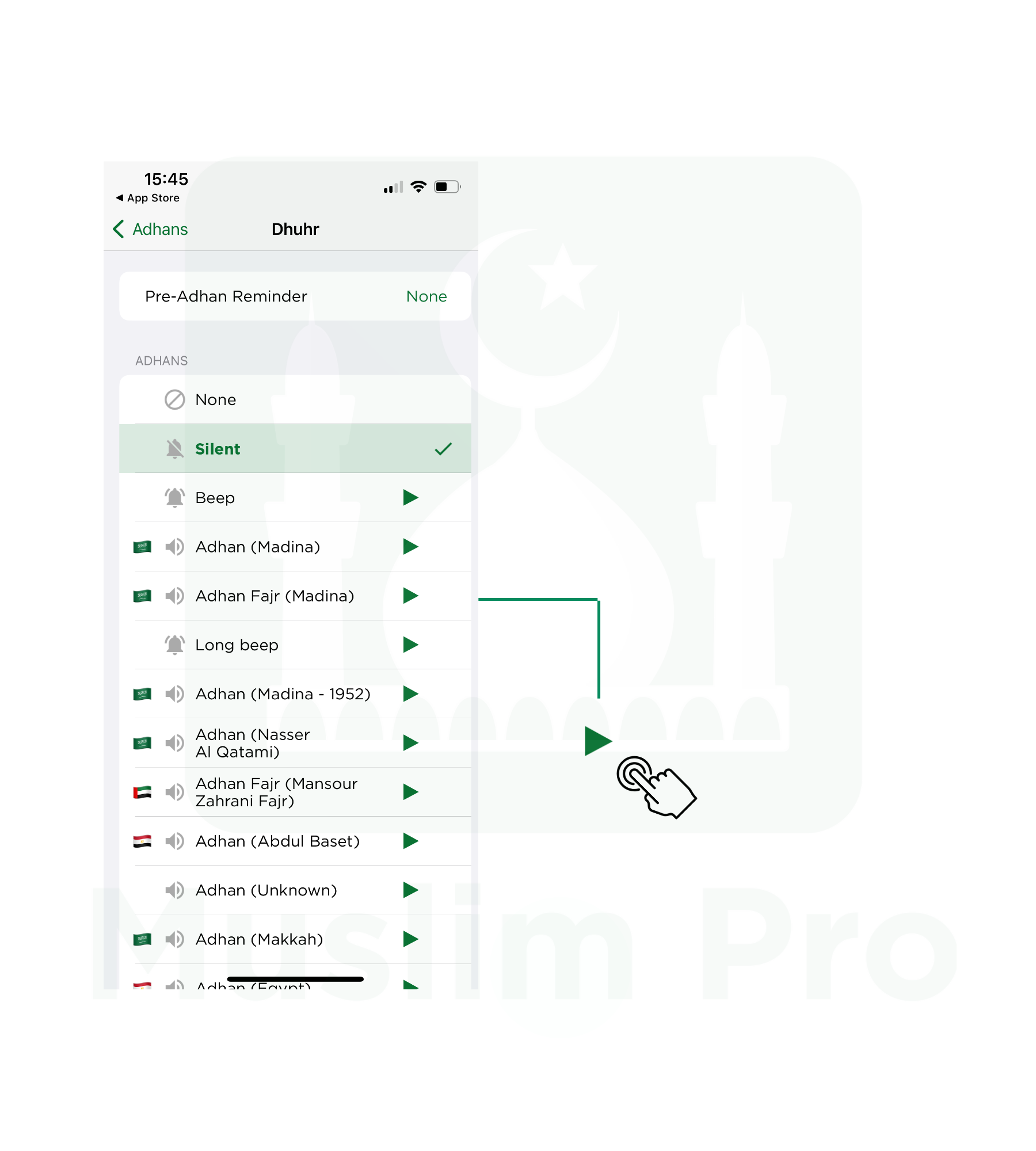 Note:
Notification for Imsak cannot be changed.
Should you require any assistance, kindly send us an email at support@muslimpro.com and we will be glad to assist you.
Previous: How to choose location for my prayer times? | Next: Discover more Quran feature