You can increase or decrease the font size of the Quran and its translations for a better reading experience.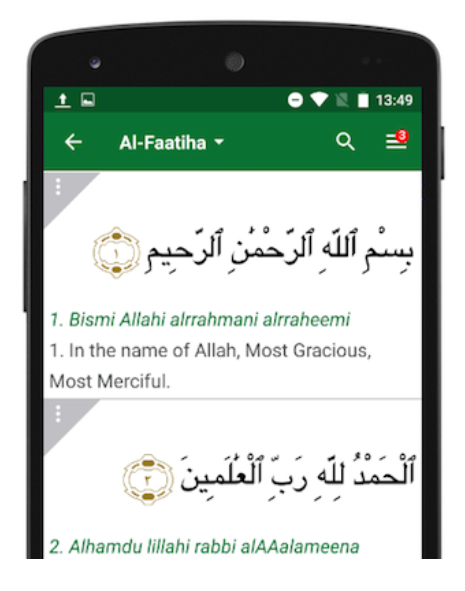 How to change the font ?
1. Go to the [Quran] section
2. Click the [Display] icon from the drawer at the bottom of the screen.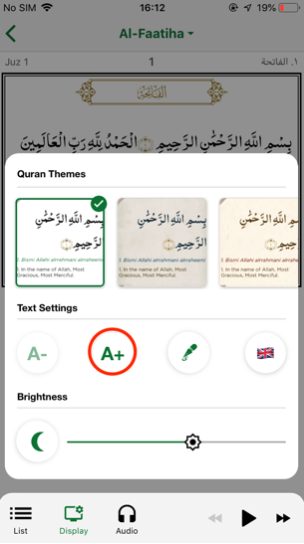 [For iOS]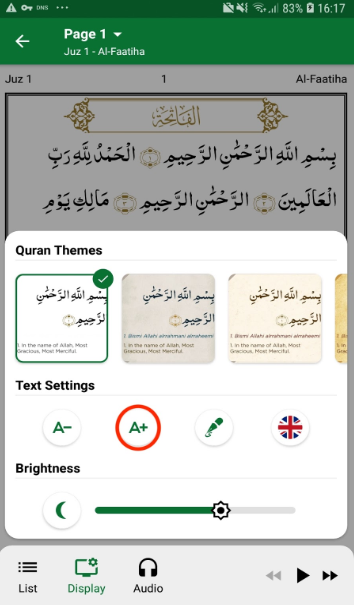 [For Android]
3. Click on the icon [A-/ A+] icon to reduce/ increase the font size.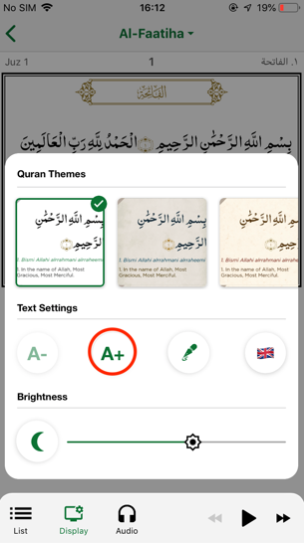 [For iOS]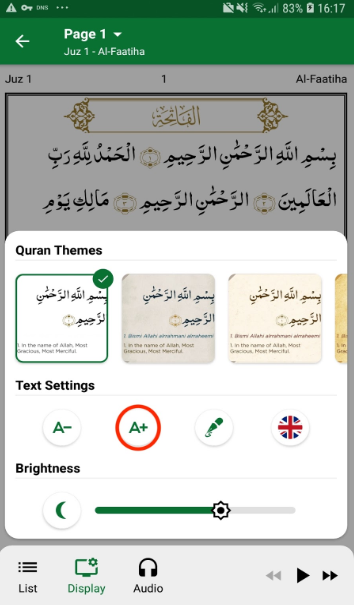 [For Android]
4. Please also note that a night mode is available for reading. You can check How to read Quran in night mode.
You can also try various Arabic fonts to see which one gives you the best result on your specific device (from the same Settings menu).