Muslim Pro users can use night mode for a better reading experience.
You may follow the below steps to ENABLE the night mode in the app:
1. Go to the [Quran] section and select any Surah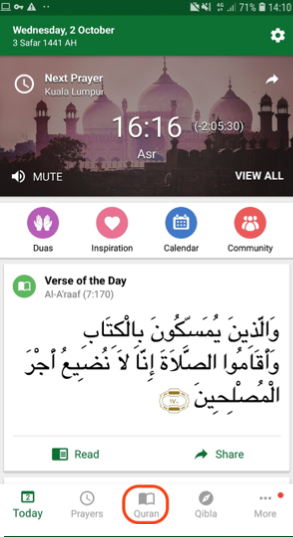 .
2. Click on [Display] icon from the drawer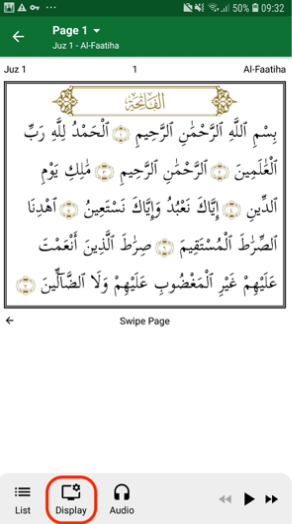 3. Click the [Moon] icon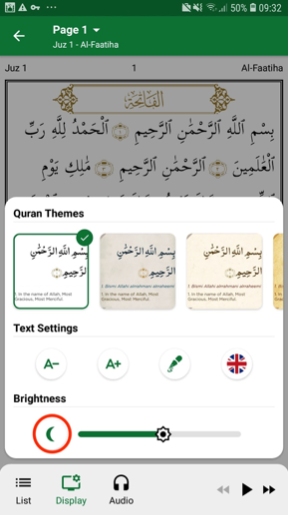 .