In order to let you try the Muslim Pro app without any time constraint, we have decided to keep the application free with an optional Premium upgrade.
If you are a Premium subscriber, Muslim Pro now allows you to use one Premium subscription across multiple devices on different platforms (Android & iPhone).
For example, if you have previously bought a Lifetime Premium version license on iPhone, you can now restore and use the Premium purchase not only on an iPhone device but also on an Android device by logging in with the Muslim Pro account you've tied your Premium purchase to.

With a Premium subscription, you will get access to both Muslim Pro Premium features and stream video content in our new streaming video on demand platform, Qalbox.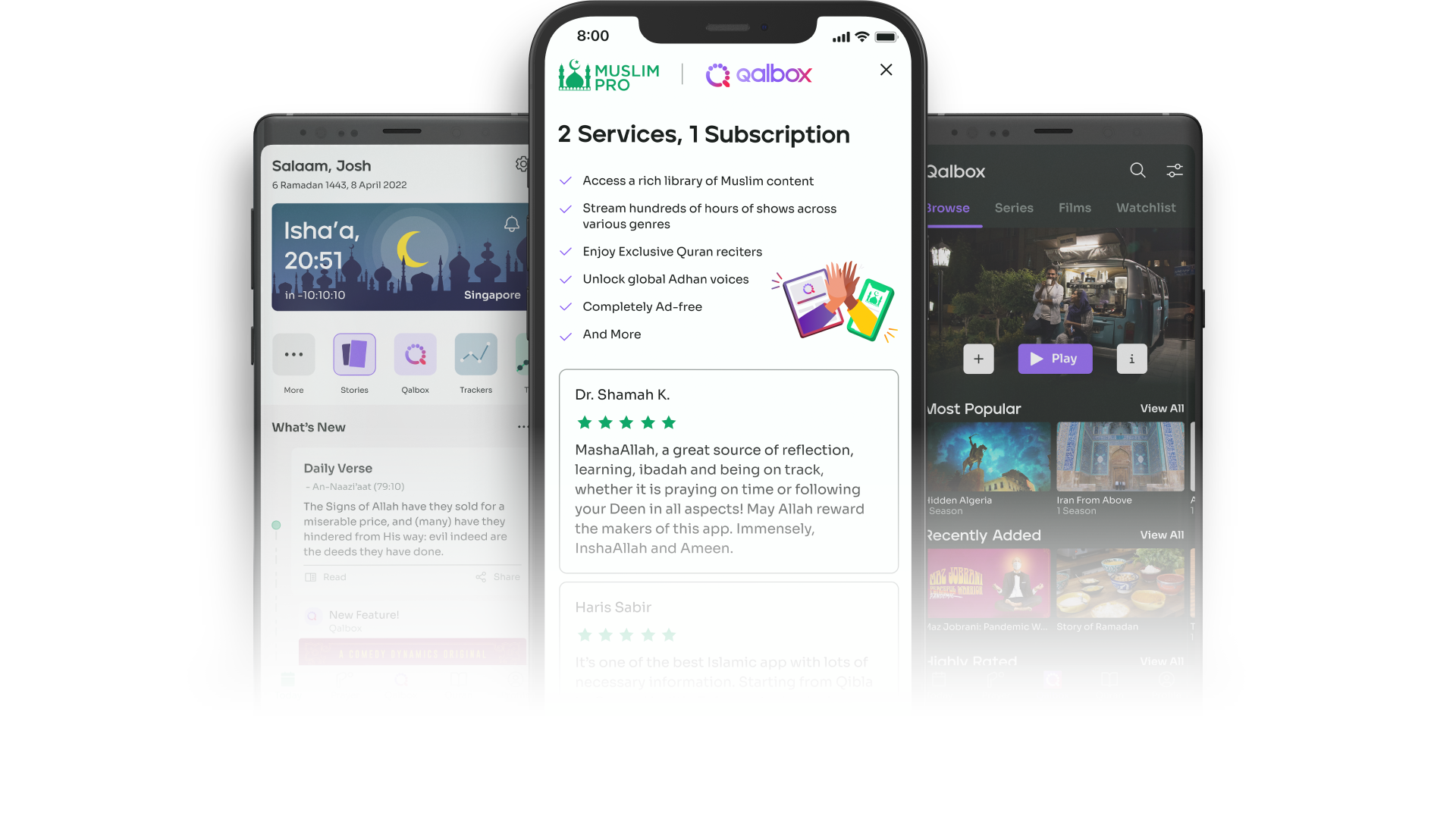 Other benefits of Premium:
Watch and Play Qalbox Videos

Download the audio recitations of the Qur'an (to listen offline)

Select different Adhan recordings (Muezzin)

Select different Quran reciters

Select different background images for the Quran

Select different beads for the Tasbih

Select different dials for the Qibla

Select different colour themes for the app

See all prayer times in the widget

Remove all ads from the application

Show us your continuous support
If you want to find out more about our new streaming video on demand platform, Qalbox, click here:
https://www.muslimpro.com/qalbox/
Should you require any assistance, kindly send us an email at support@muslimpro.com and we will be glad to assist you.