As of July 2022, you are able to delete your Muslim Pro account from Muslim Pro app profile page. Please note that if you have an active subscription, you will need to cancel your subscription first before deleting your account. If you do not cancel your subscription, your subscription will be charged accordingly even though you have deleted your Muslim Pro/Qalbox account.

The access for Muslim Pro Premium features and Qalbox is tied to the same account. Hence, once the account is deleted, you will not have the full streaming access to Qalbox and Muslim Pro premium features. Click on the article below for more information on how to cancel your subscription: How do I cancel my Qalbox subscription?
Which device and platform is eligible for account deletion?
At the moment,

ONLY iOS

users are able to delete their account via the Muslim Pro app.

As for

Android

users, you will still need to request to our team for account deletion.

There is currently no option for account deletion on the Qalbox Web browser
For Android users, kindly refer to the steps below and the information needed for account deletion:
Email us at

dpo@bitsmedia.com

In your email, provide us with the following information: the email address of the account you wish to delete

Note that for legal and verification purposes, you need to email us using the same email address of the account that you wish to delete.
How to delete my account via the Muslim Pro app (for iOS users only)?
Navigate and toggle to Muslim Pro by clicking on the [Profile] page located at the bottom right of your app:
Go to your

[Profile]

page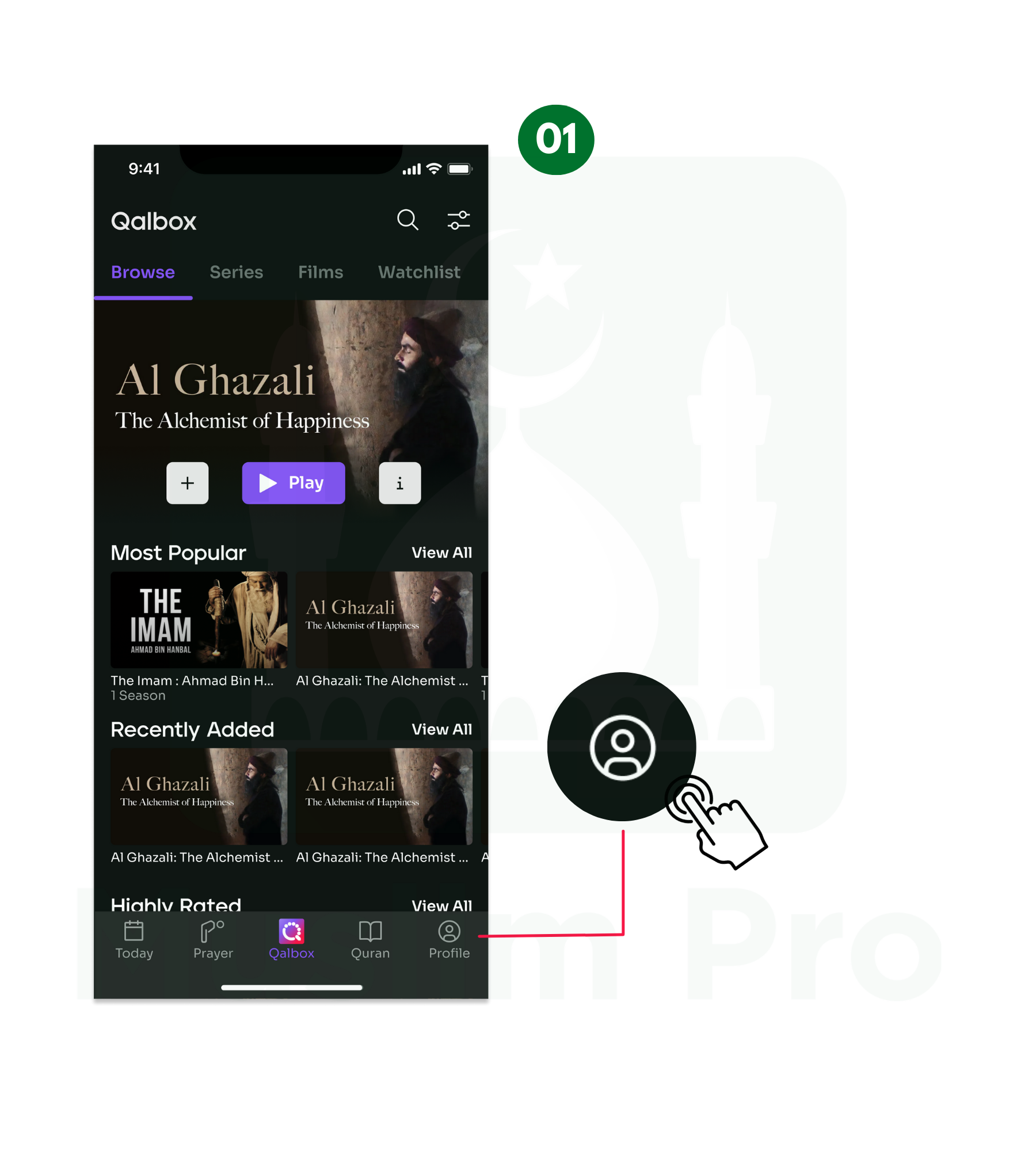 2. Then, Click [Edit Profile]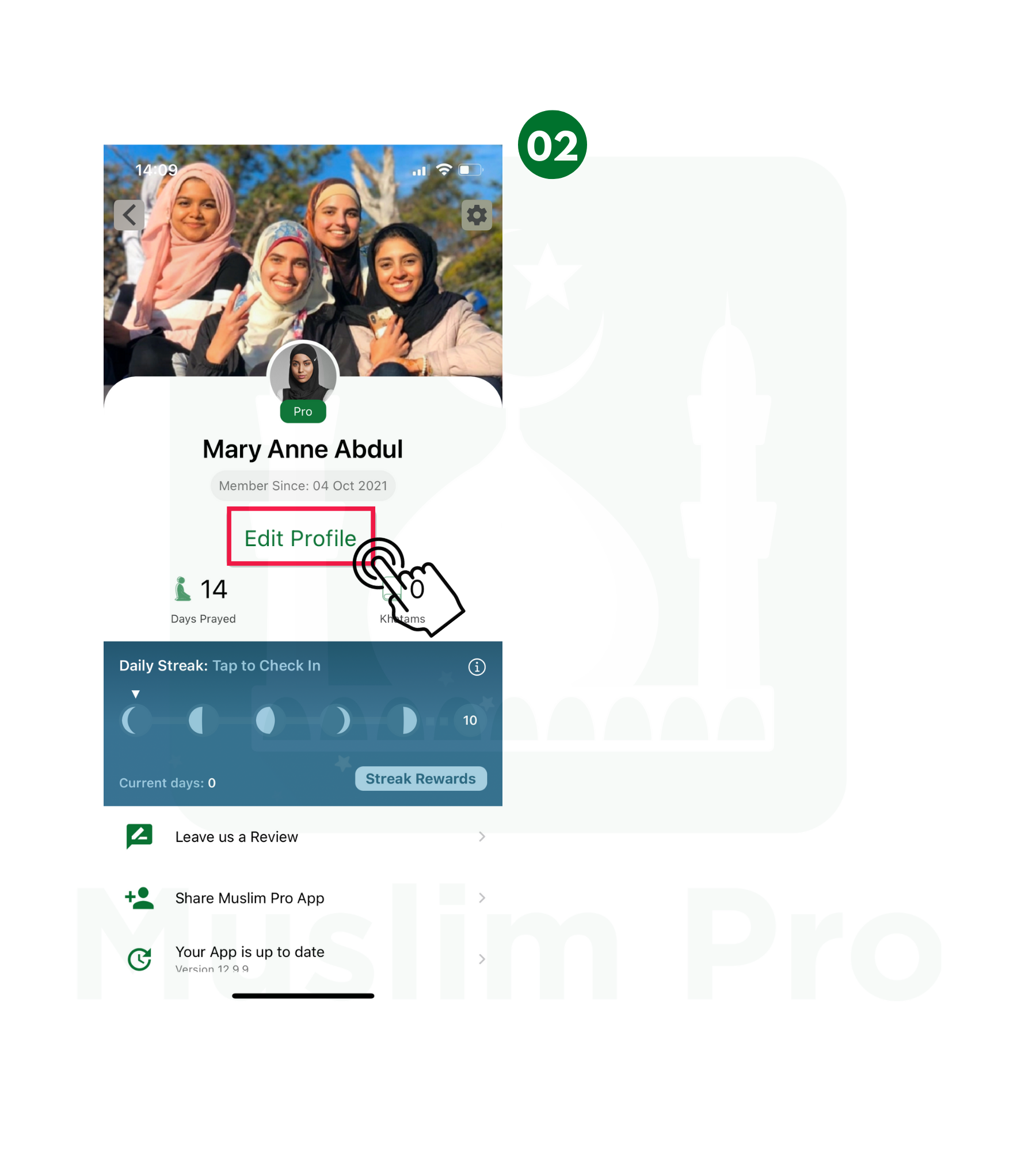 3 .Scroll to the end of your Profile Page and you will see [Delete your account] button in red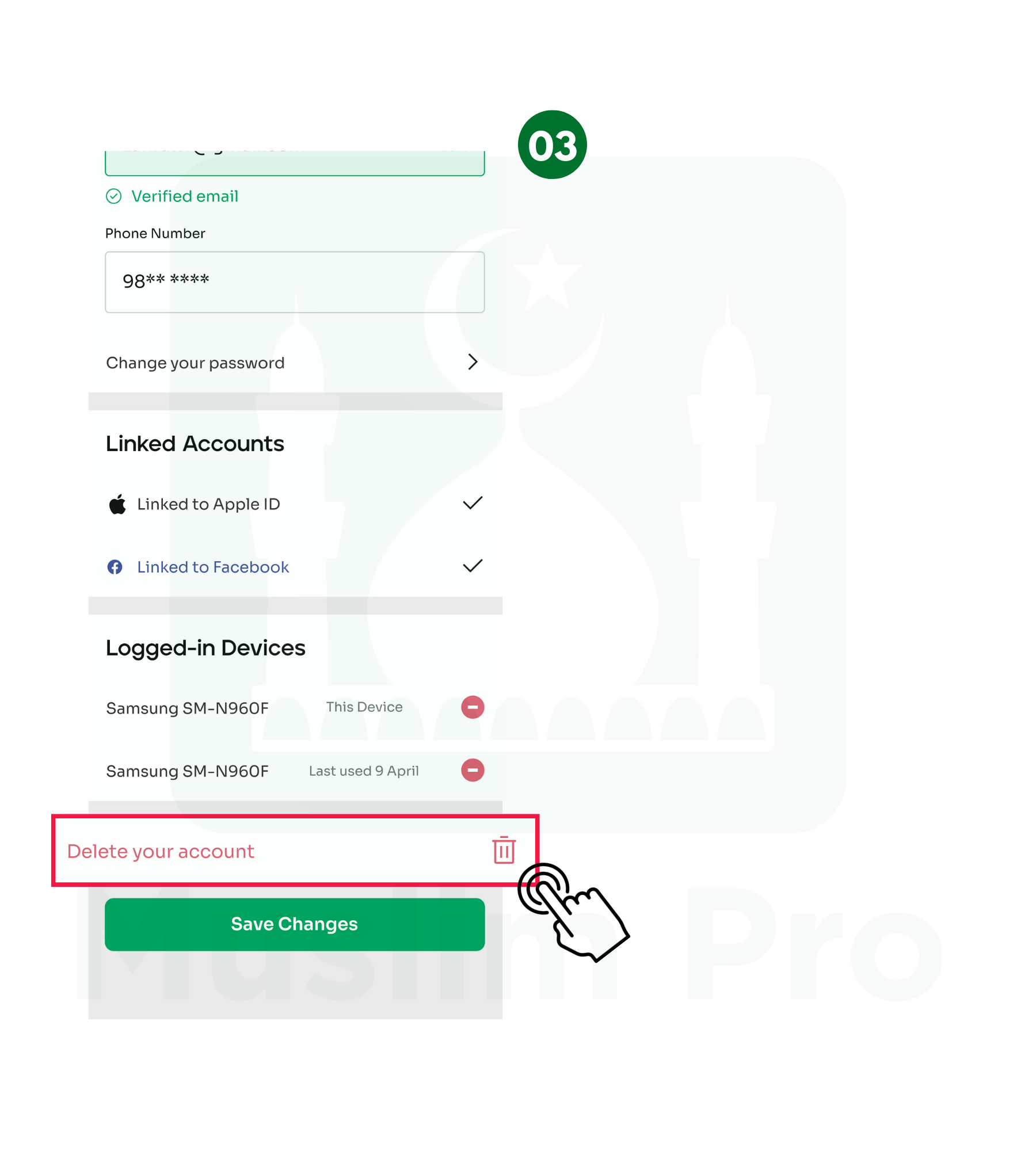 4. Follow the steps and click on the buttons to delete your profile accordingly.