Qalbox is now available on TV app! Users with Muslim Pro + Qalbox Premium can now access this new feature on your TV app and enjoy our Qalbox content on a bigger screen.

How to open Qalbox from TV app
Once you have Qalbox app downloaded on your TV, you should be able to see it at the bottom of your TV screen. Click on [Qalbox] to open the app.

You will land on the Qalbox main page. To continue, click [Continue].

How to log-in to Qalbox on TV app?
1. A QR code will appear on the TV screen along with a pin number. Scan the [QR code] on the screen with your phone and you will be directed to Qalbox webpage on your phone.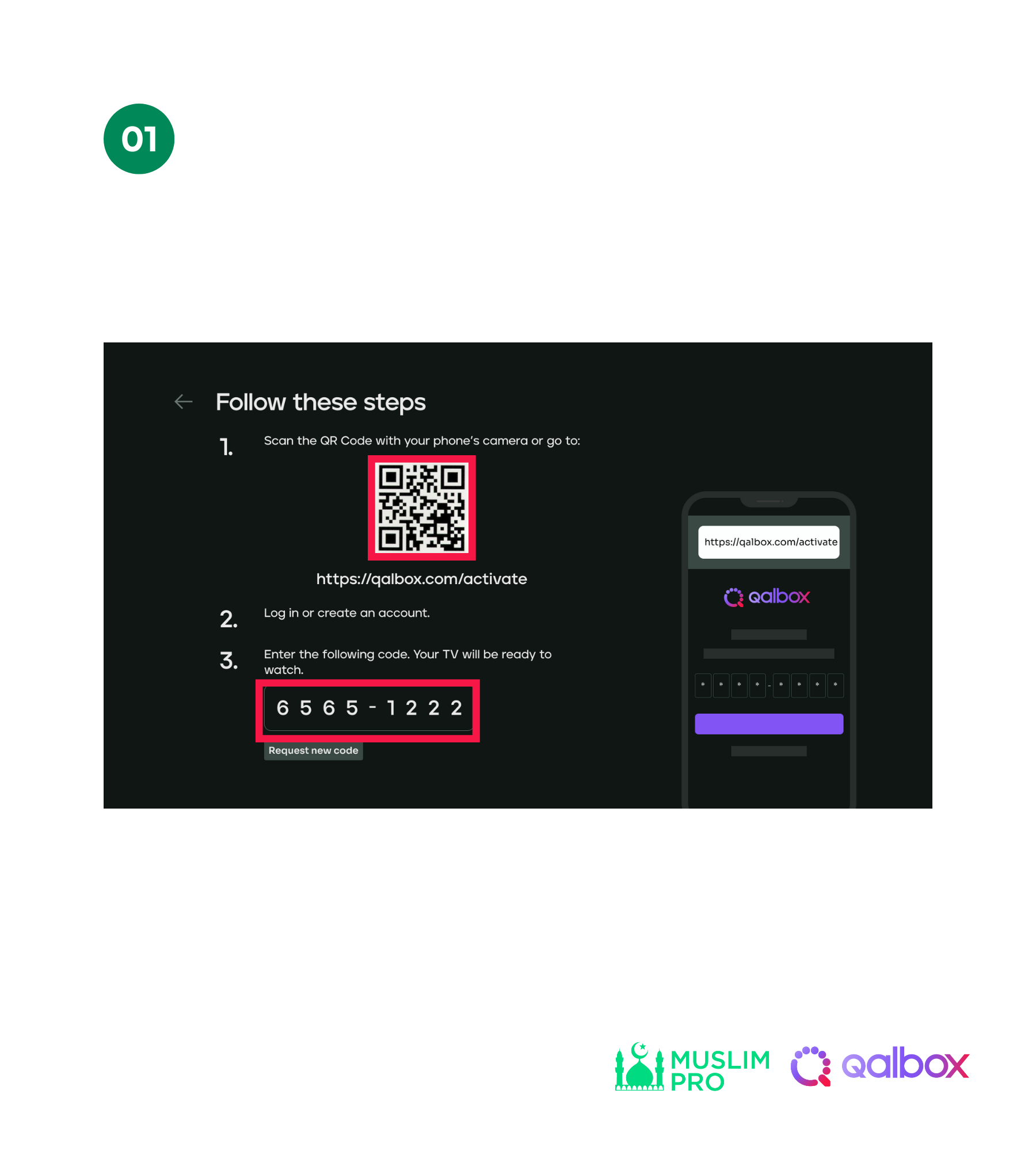 2. Key in the code shown on your TV screen and click [Continue].
Note that if you are are a free user OR Muslim Pro Premium ONLY user, you will be directed to the Premium page and will be prompted to purchase or upgrade.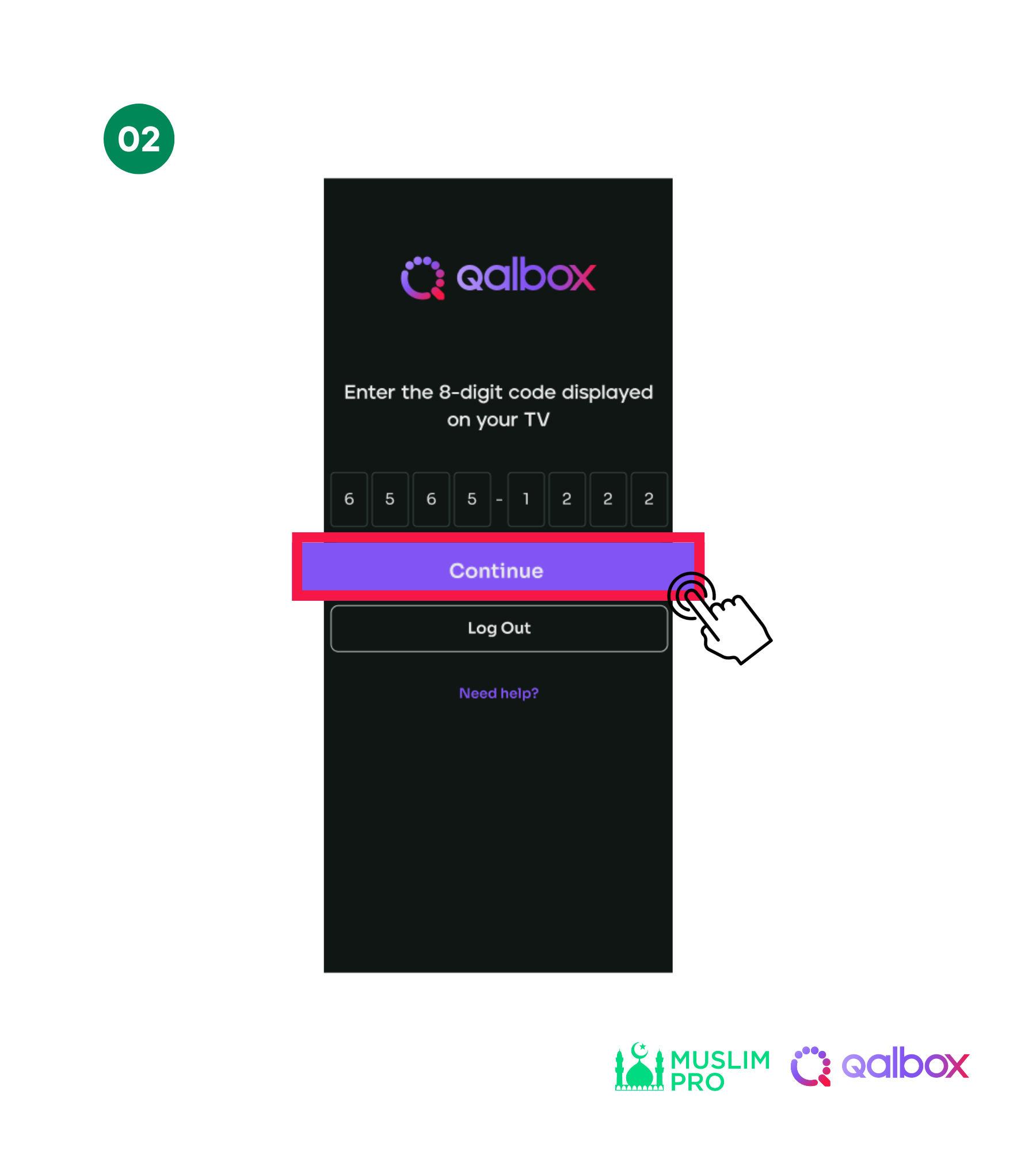 3. Once successful, Qalbox will be on your TV!
Navigating Qalbox on TV app
1. On the right hand side of the screen, there will be 5 different icons to explore on the panel.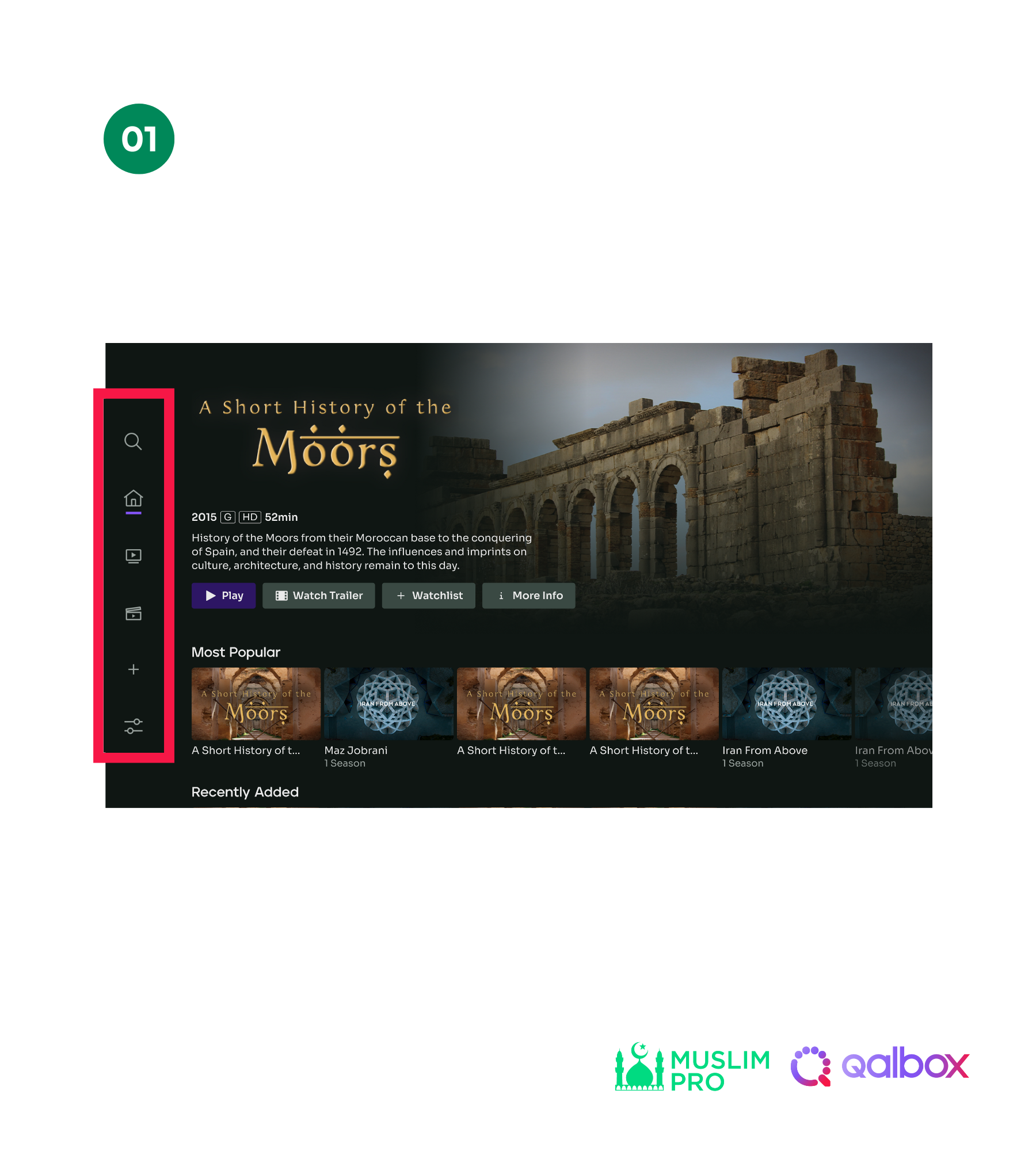 2. You can click on [Search] or [Browse] to look for or browse the variety of show options available on Qalbox. You can also click on [Series] to explore series contents and [Films] to explore film contents available.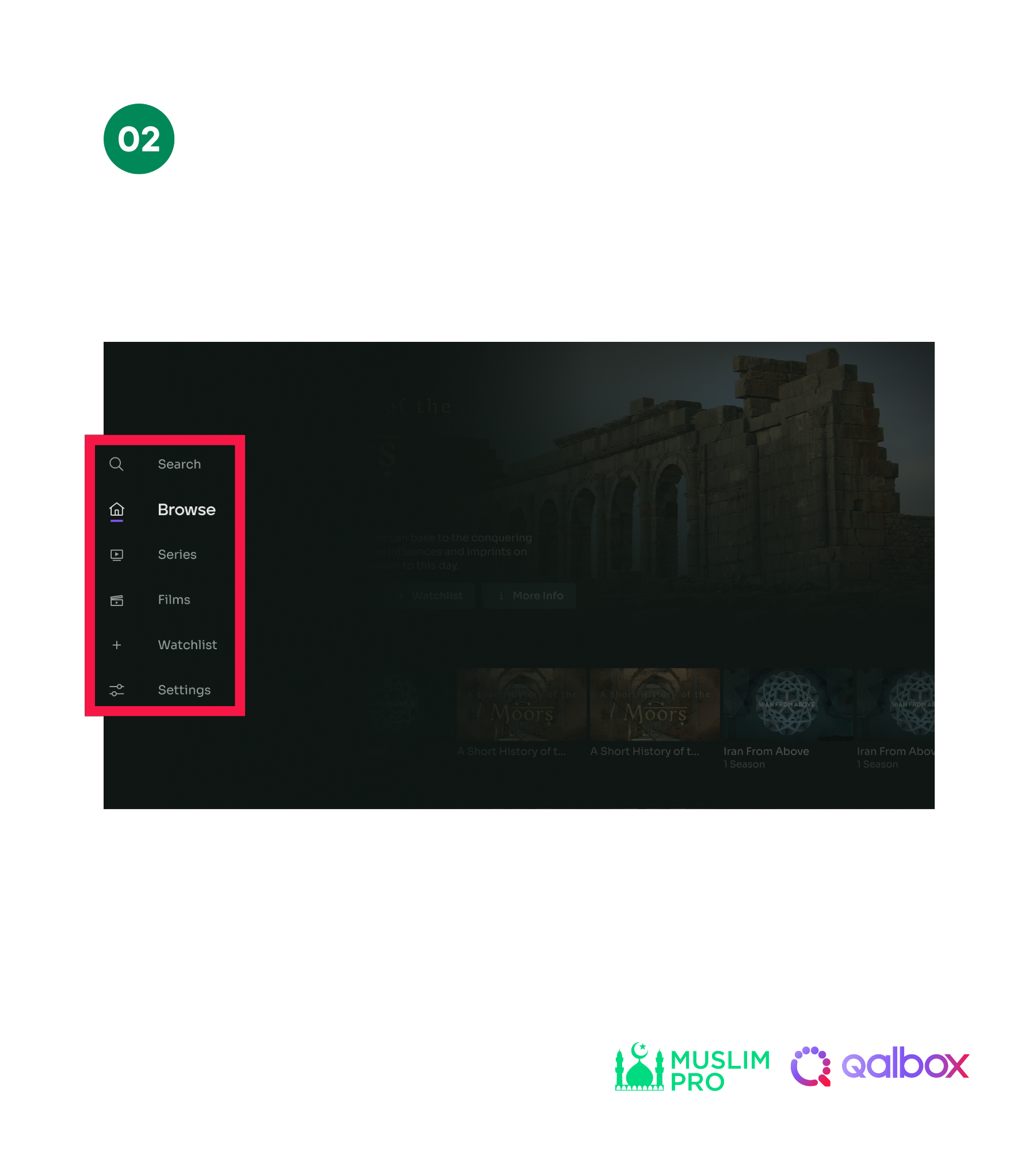 How to Exit and Log out from Qalbox on TV app?
1. Click on [Settings].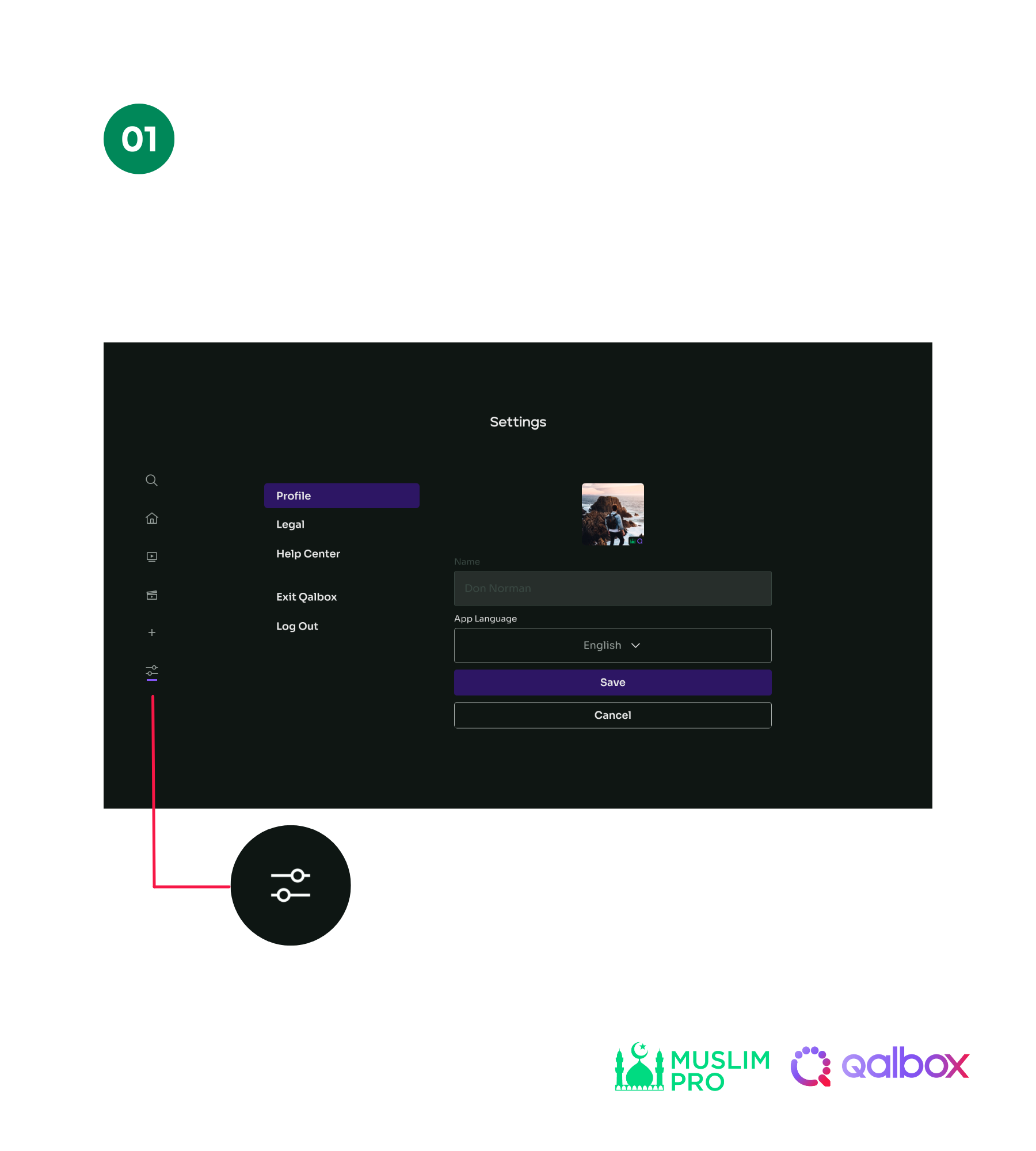 2. To exit Qalbox, click on [Exit Qalbox].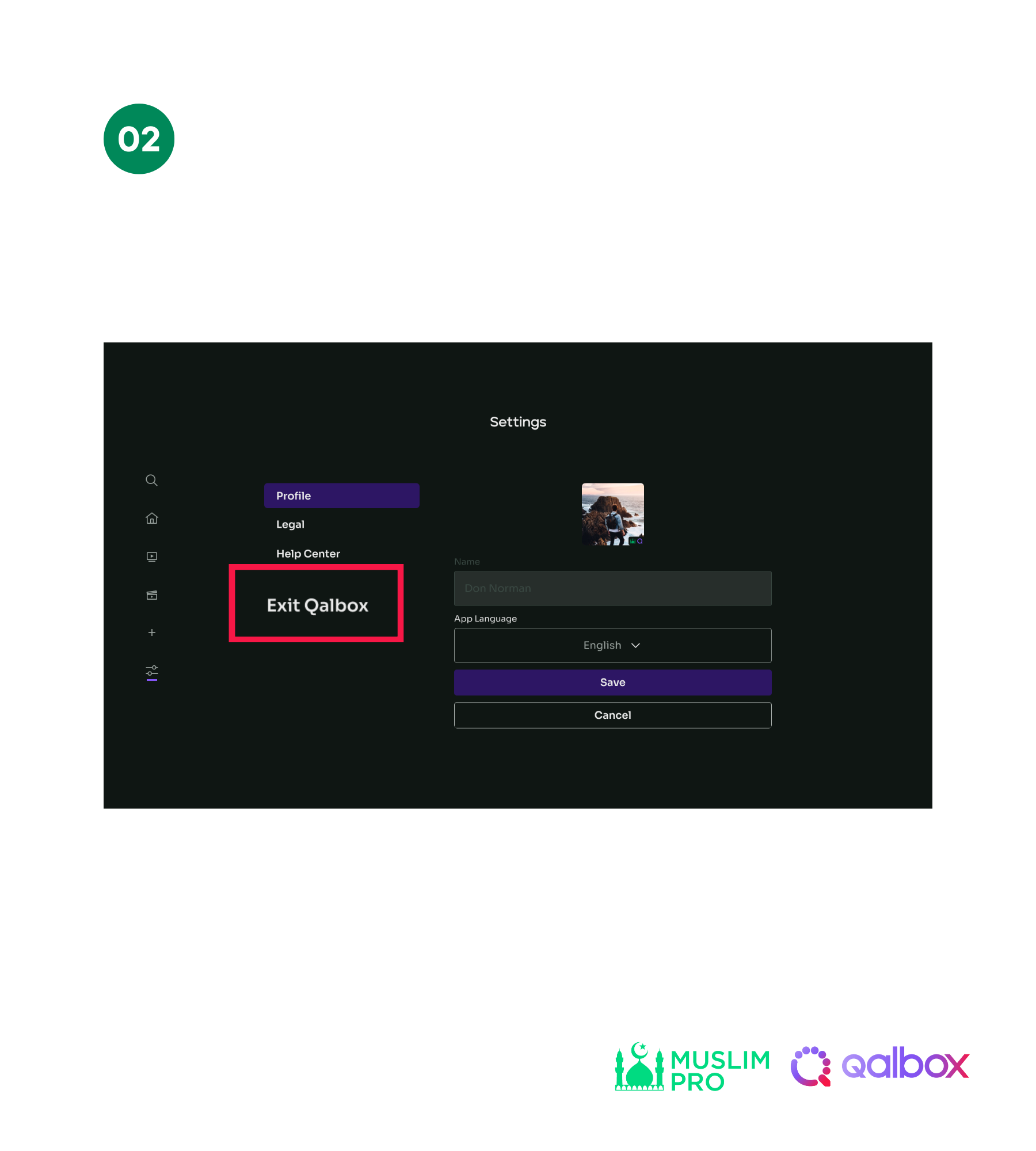 3. To confirm exit, click on [Exit].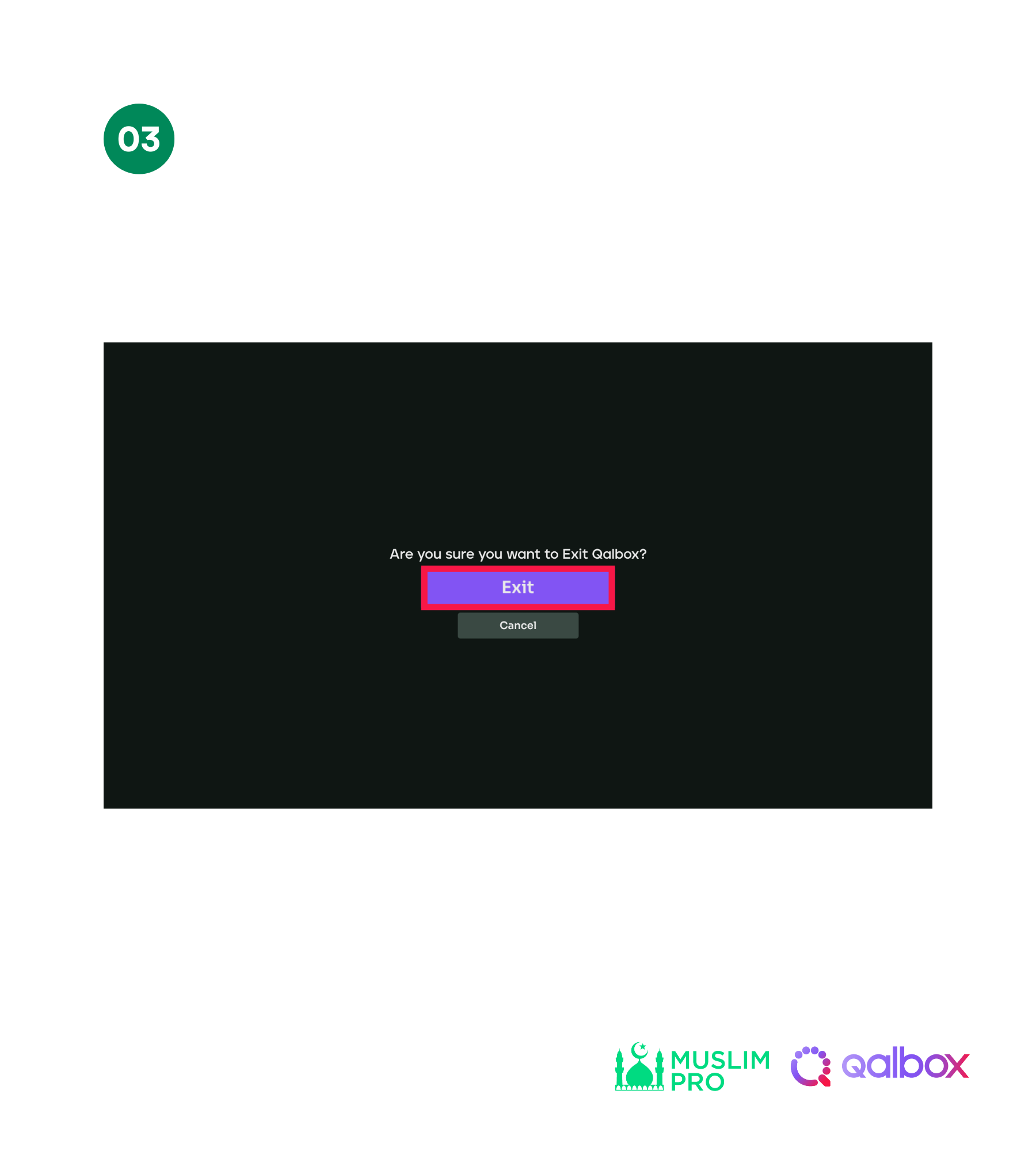 4. Or if you wish to log out from your Qalbox account, click on [Log Out] instead.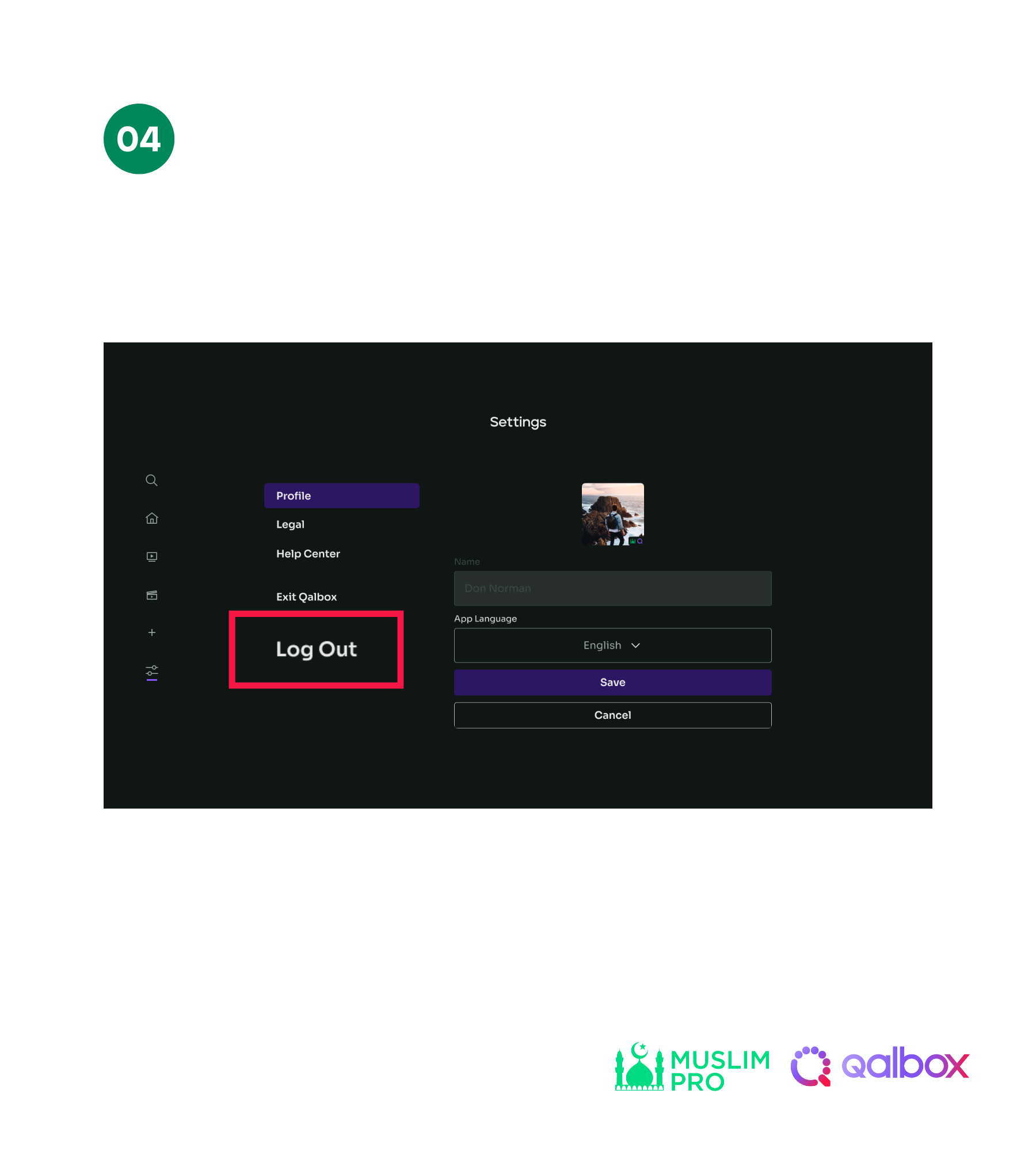 5. To confirm log out, click on [Log Out].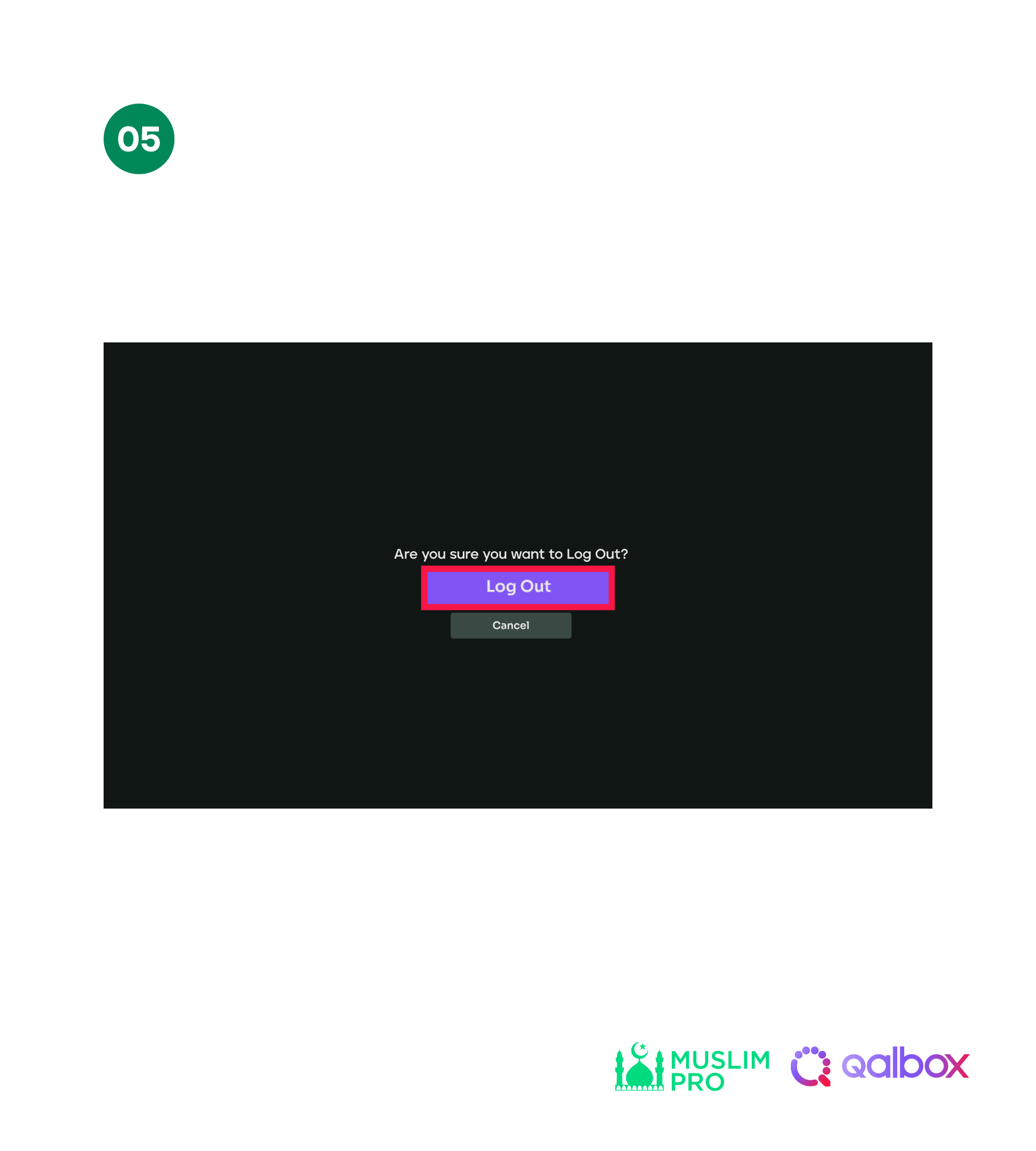 Should you require any assistance, kindly send us an email at
support@muslimpro.com
and we will be glad to assist you.
More:
Can I Chromecast or Airplay Qalbox videos to my TV?
How do I resolve Chromecast or Airplay issue for Qalbox videos?