On the Muslim Pro app:
If you are streaming Qalbox from the Muslim Pro app you can change the language settings from the app accordingly. The display language for Qalbox is reflected in the app language setting. To change the preferred language, kindly follow the steps below:
1. Click the [Gear] icon on the top right corner of the app's main page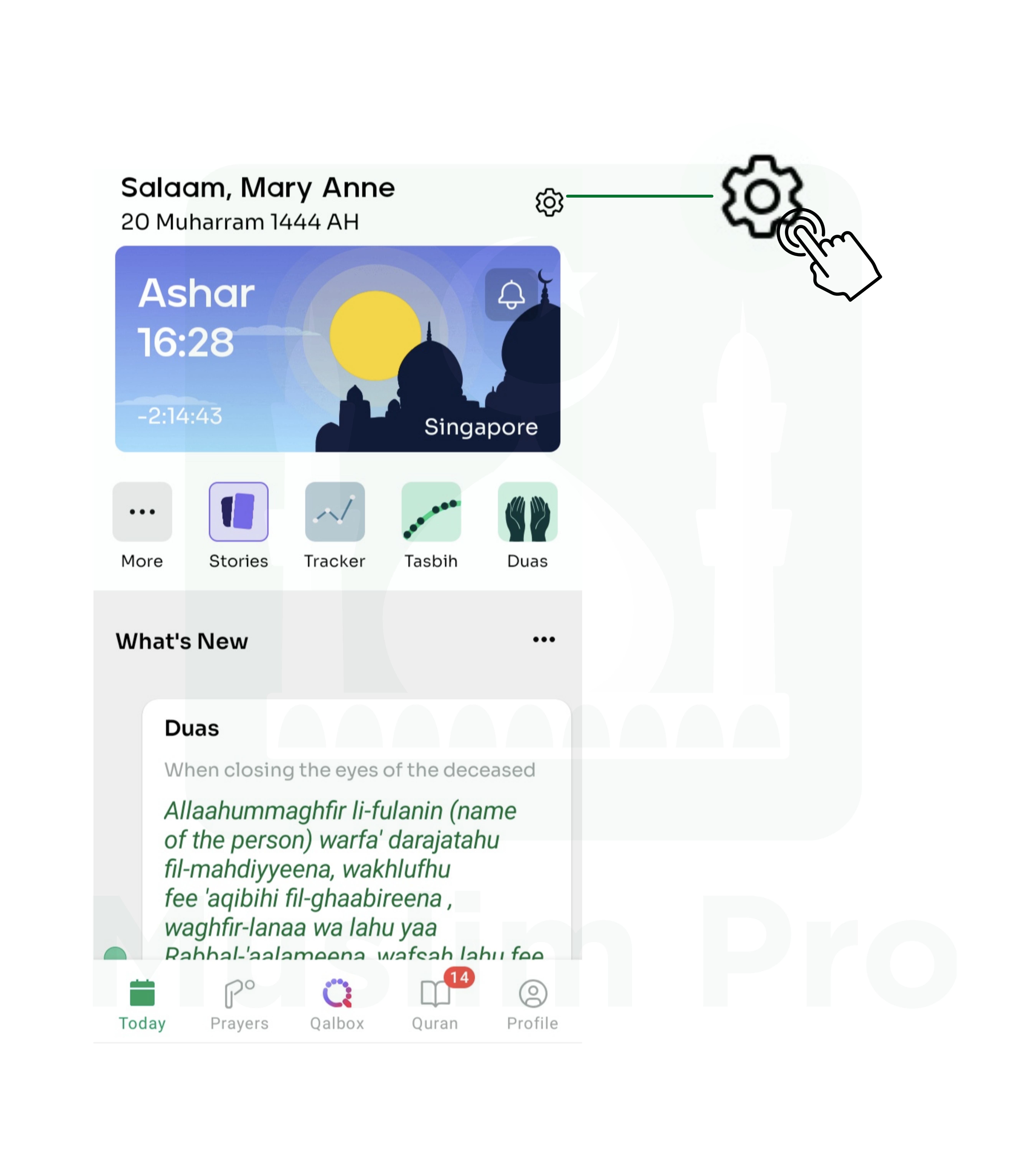 Note:
If you are a free user, you won't be able to see the settings from the [Today] page. You can navigate to More > Settings. The settings icon is located top right of the All Features screen.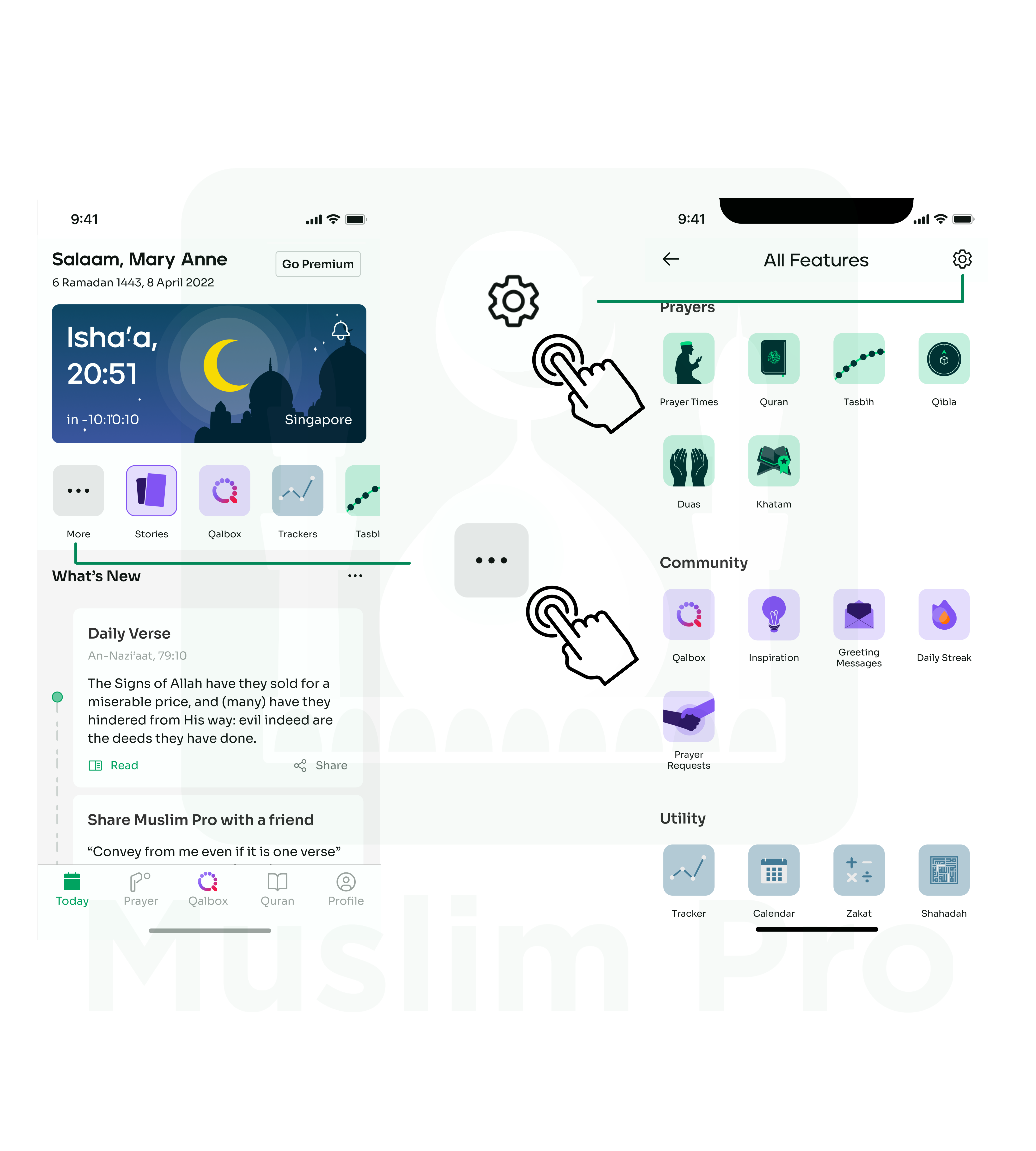 2. Then, select [Language]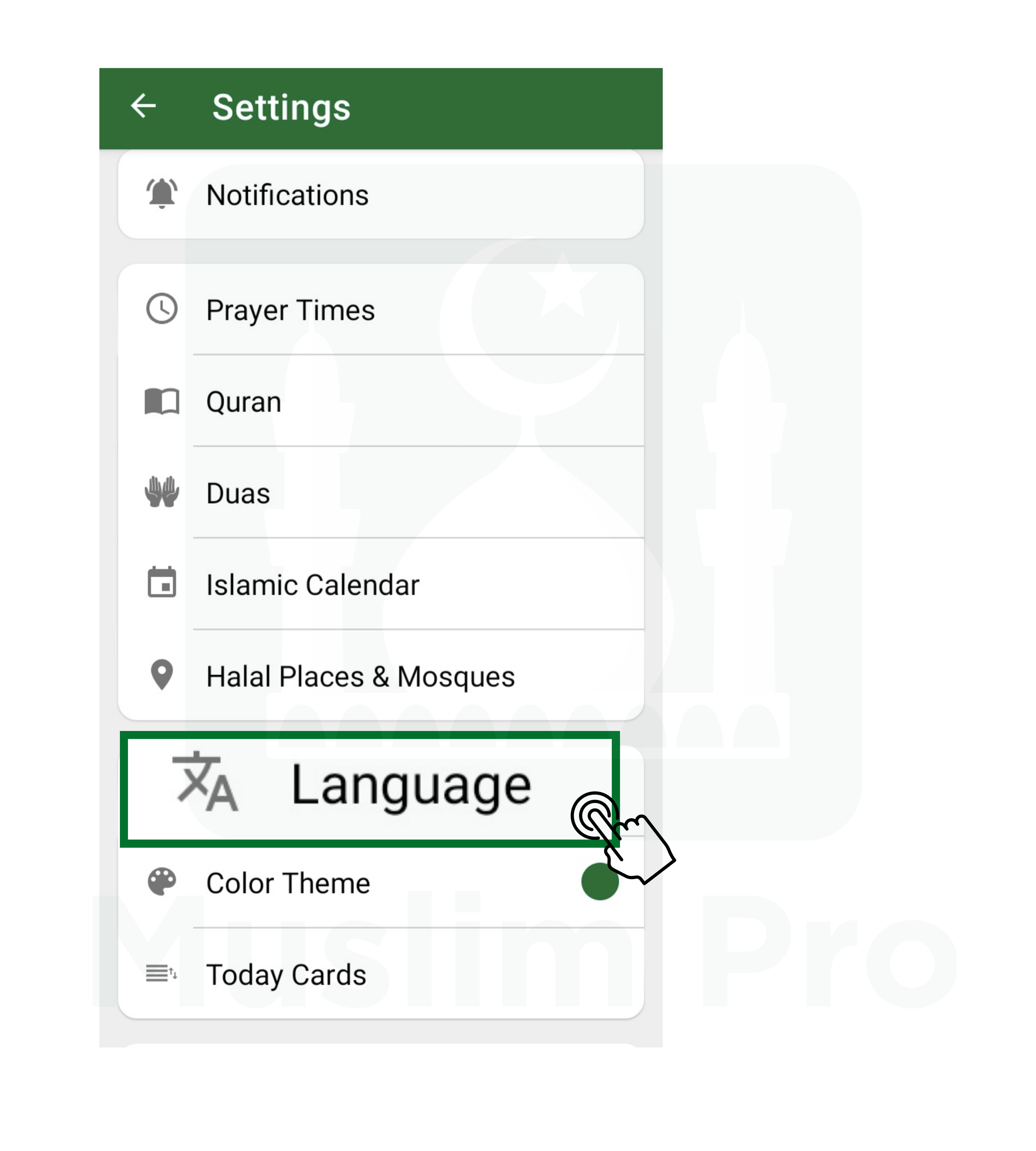 3. Click [Language of the app]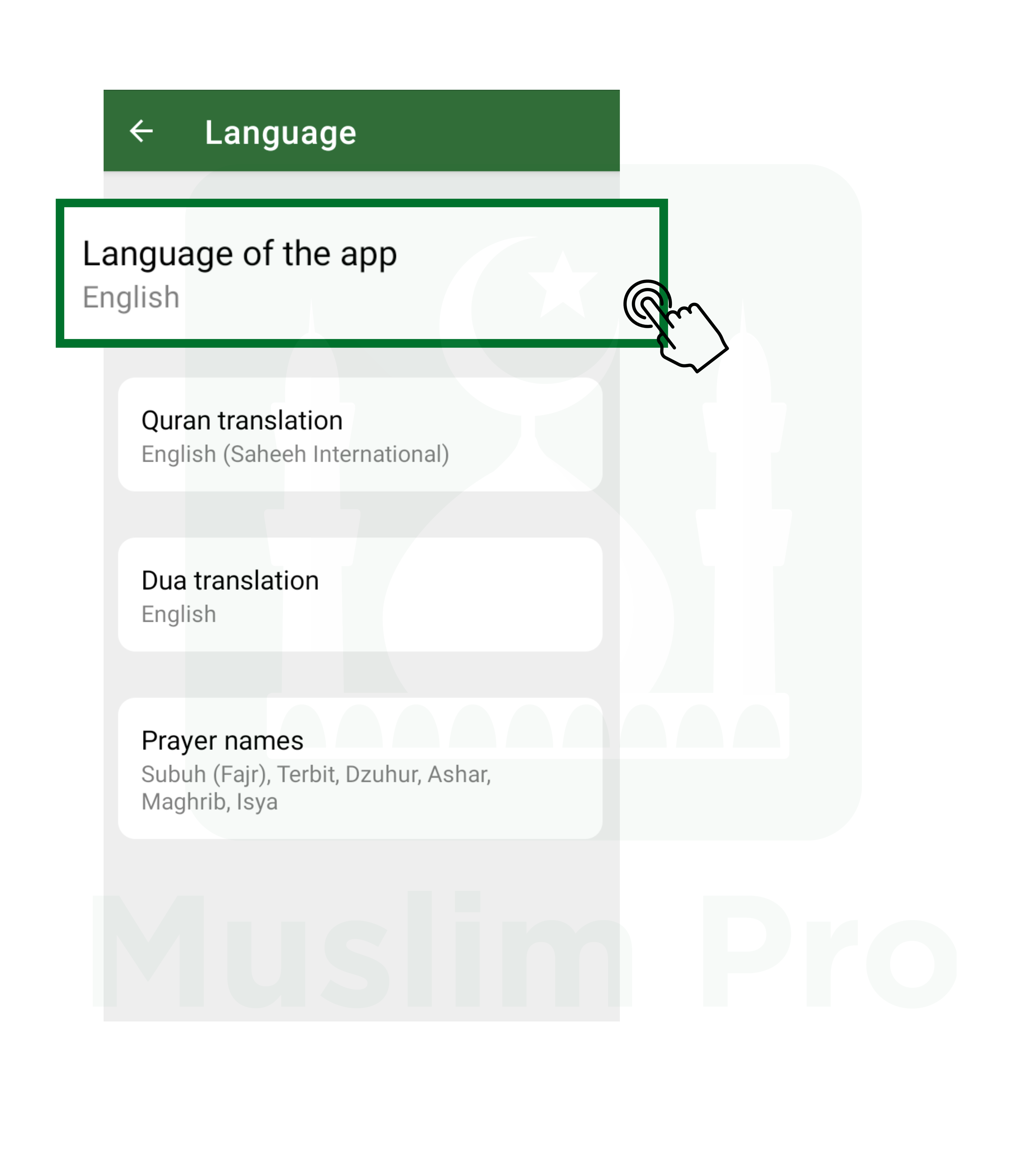 4. Select the language of your choice and the language settings will change accordingly.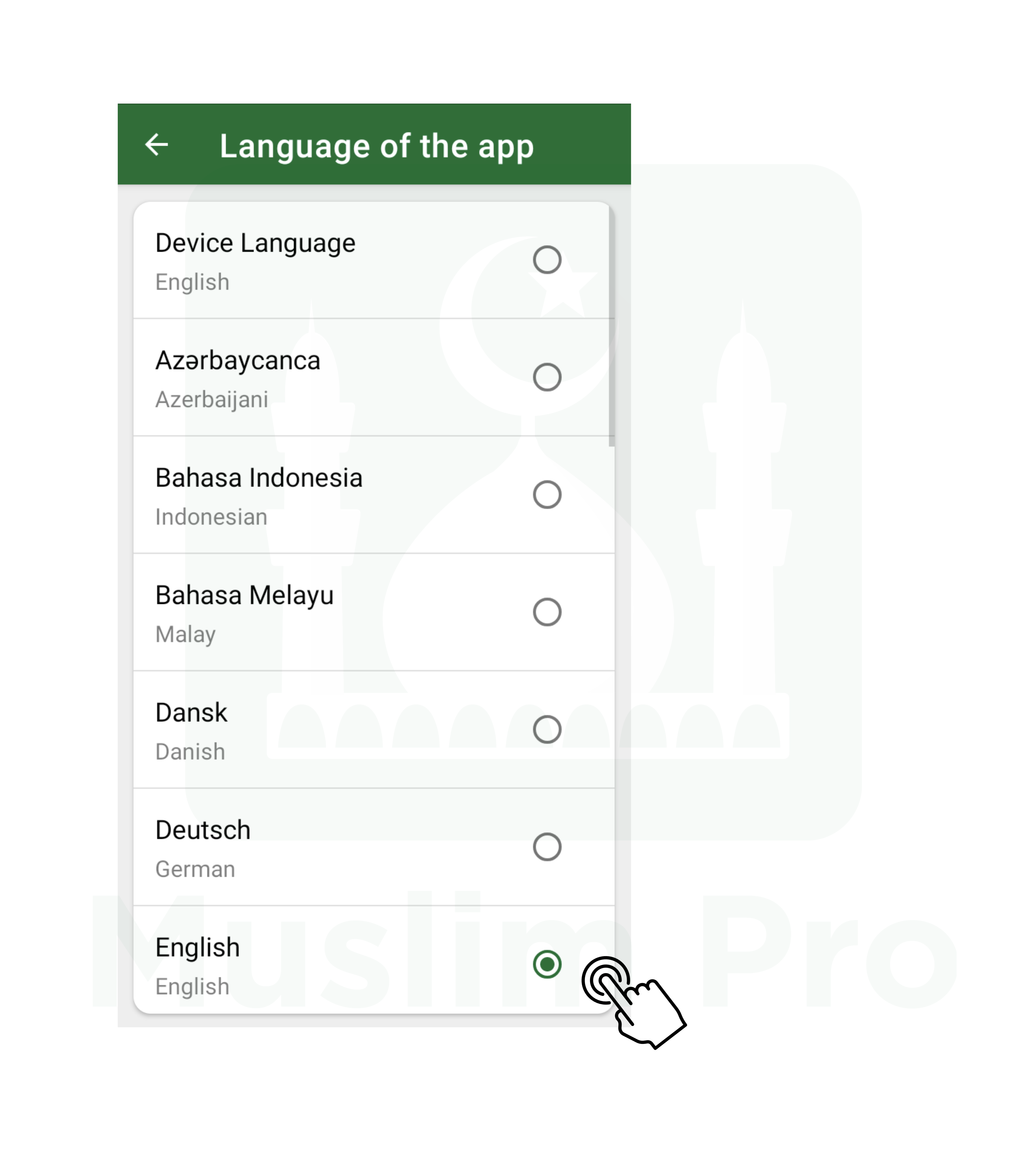 On Web browser:
Unfortunately, Qalbox is currently only available in the English Language. We hope it will be made available in future updates InshaAllah.
Note:
For existing Muslim Pro Premium users, do note that you will need to upgrade your Muslim Pro Premium subscription to have full streaming access to Qalbox.
With the launch of Qalbox, all new Premium subscriber, not only will have access to our Muslim Pro Premium features, but subscribers will also have full streaming access to Qalbox.
If you have previously purchased a Premium subscription for Muslim Pro, a Muslim Pro account is required to restore your Premium purchase. With the new version of Muslim Pro, users will have to log in on their Muslim Pro account to use your Premium purchase across multiple devices (Android or/and Apple).
Should you require further assistance, kindly contact us at support@muslimpro.com