If you are an existing Muslim Pro Premium user, do note that you will need to upgrade your Muslim Pro Premium subscription to have full streaming access to Qalbox. Your existing Premium subscription only allows access to our Muslim Pro Premium features. If you're already logged into your Muslim Pro account tied to your Premium subscription, click on the Qalbox icon in your Muslim Pro homepage.
To upgrade:
1. Go to Muslim Pro app and click on [Qalbox] icon at the bottom of the page.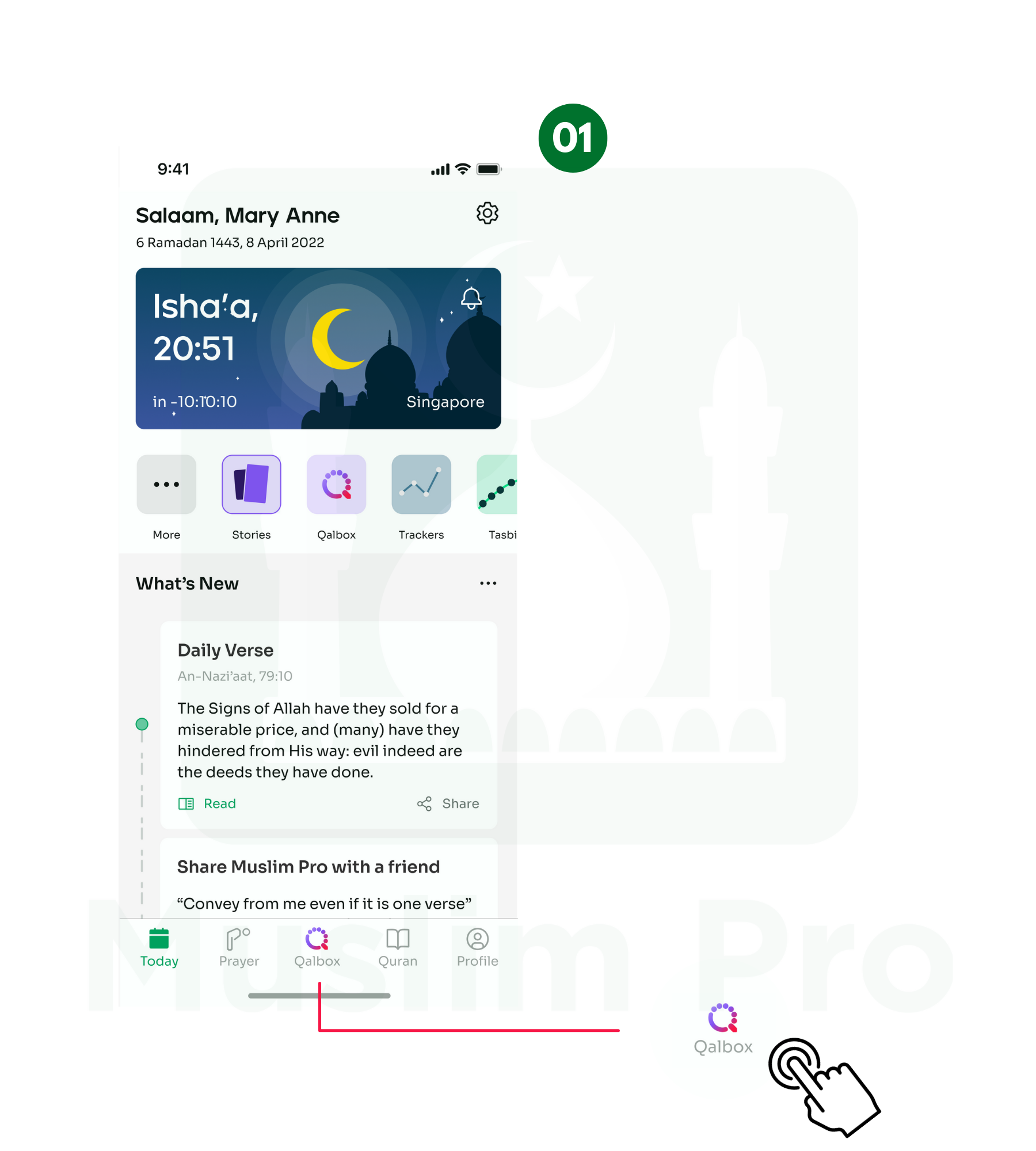 2. Look for any videos on the Qalbox's main page and click on [Play]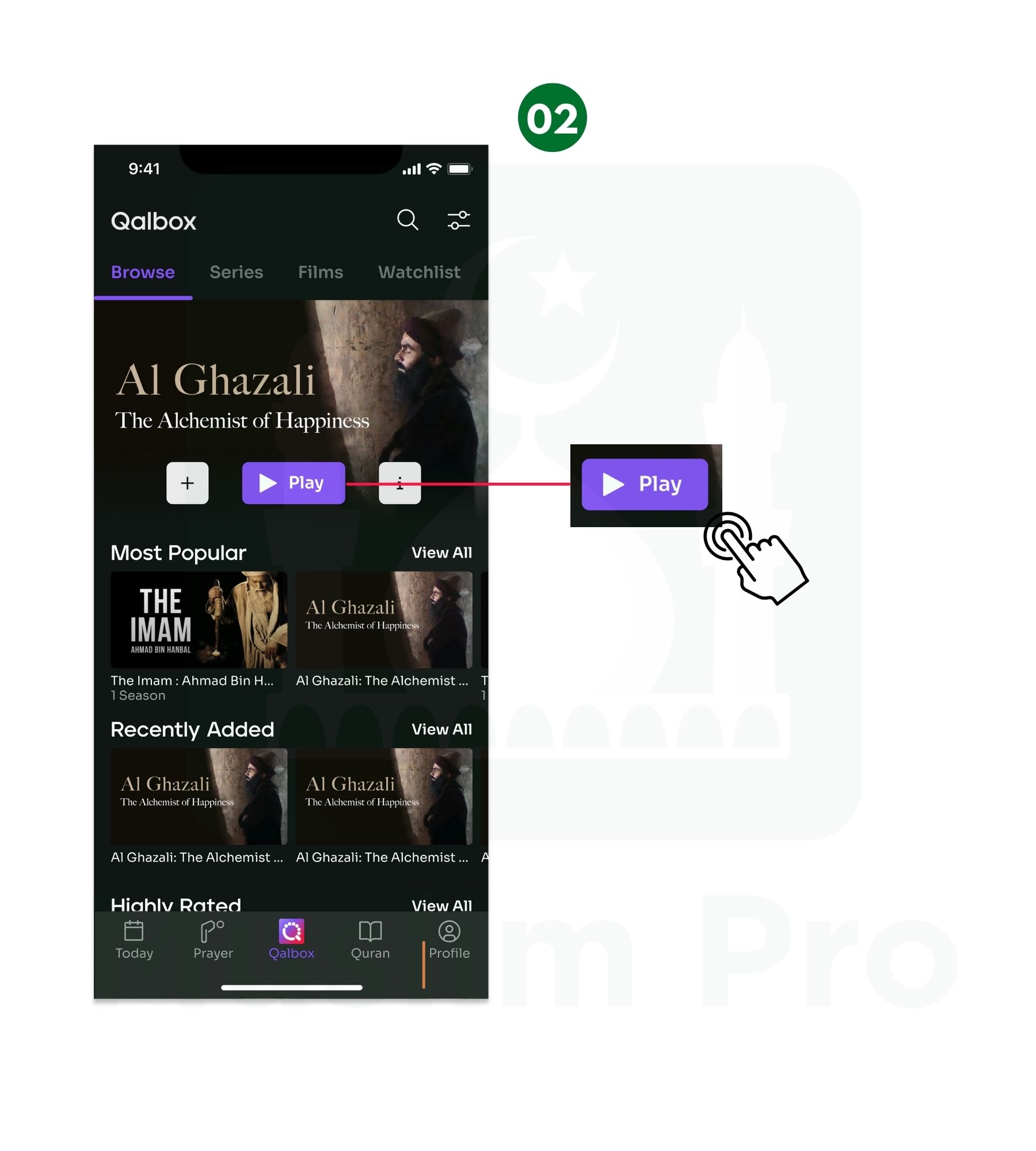 3. You will be directed to the Premium page. Select your preferred subscription plan and click [Upgrade with 30 Day Free trial].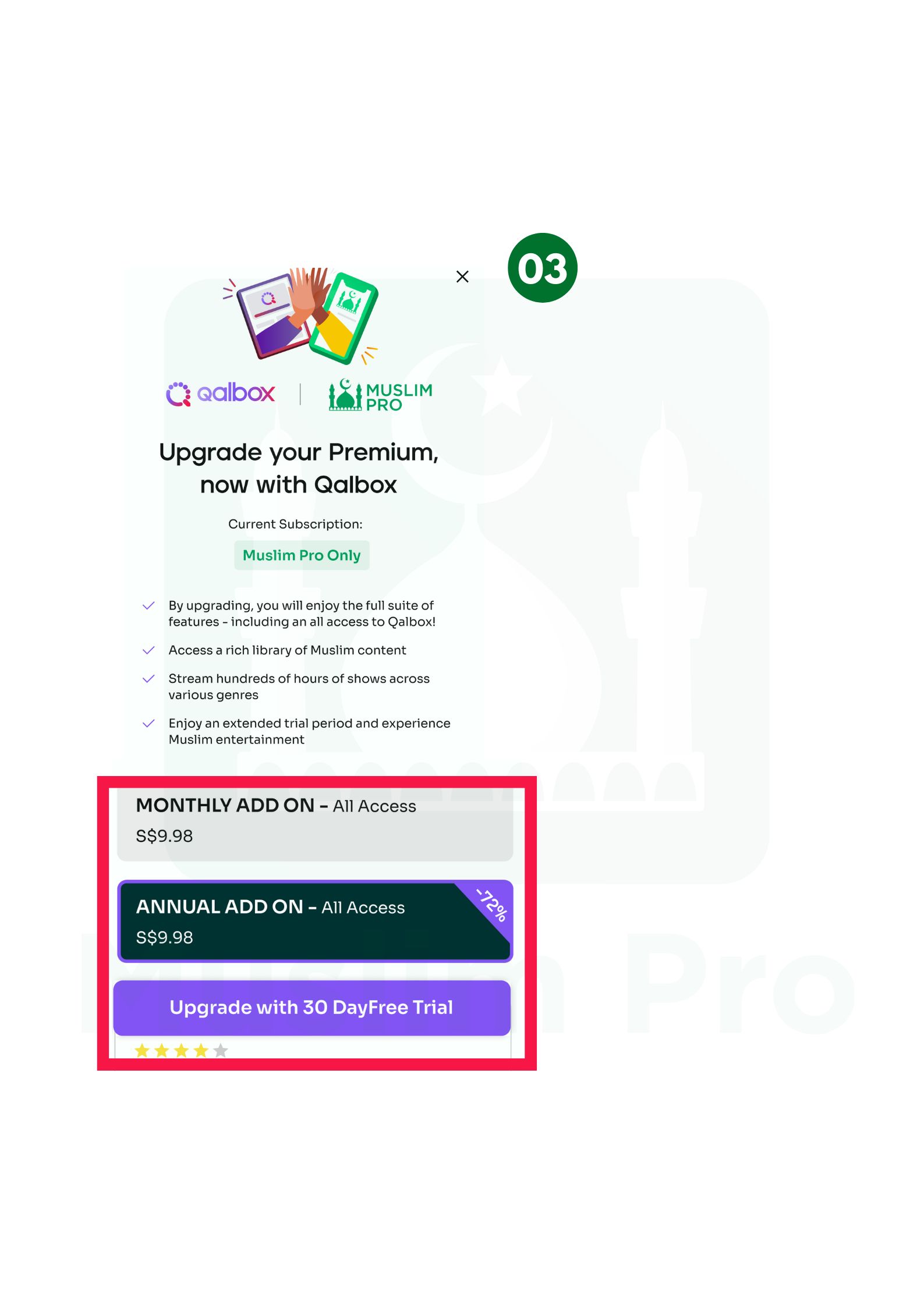 Refund
For a Premium upgrade, your device's app store will refund the already made payment subscription against the new service price. The amount will be credited to users' bank accounts or any payment method that they use to purchase previously. For example,
Scenario: New Premium subscriber
User A has current Muslim Pro Premium (49.98) -> now User A upgrades to Muslim Pro + Qalbox Premium (99.98) -> Apple charges User A again for 99.98 but User A has already paid 49.98, so Apple pays back the 49.98.
Term & Condition:
The above scenario is only applicable for new users only that has their subscription just started. If not the amount will be prorated

depending on the duration of the subscription that has been used up.

Apple Store & Google Play store handle the proration and credit refund. User will be credited back the refund in 2-5 business days depending on the payment method.
More:
If you're a free user and already have a Muslim Pro account, read more on how to upgrade here:
I'm already logged in to Muslim Pro app, how do I upgrade my account to Premium to have full access to Qalbox?