With the launch of Qalbox, not only will you be able to access Qalbox on the Muslim Pro app, but also on the Web browser. In the first release of Qalbox, you can stream your favorite Qalbox content using any of this supported devices - smartphones, tablets, PCs, computers and laptops. Qalbox is now supported on Smart TV!

Using the same Muslim Pro/Qalbox account that is tied to your Premium, you can access Qalbox on the Muslim Pro app and Web browser using the same log in method.

Streaming Qalbox from Muslim Pro app
You can stream Qalbox from all Smartphones including Apple devices (iPhone & iPad) and Android devices (Phone & Tablet).
Make sure you have an internet connection either Wi-Fi network or Mobile data

Download Muslim Pro App on your Appstore or Play Store

Open & Log in to your Muslim Pro account

Go to home page and click

[Qalbox]

to Find the video that you want to stream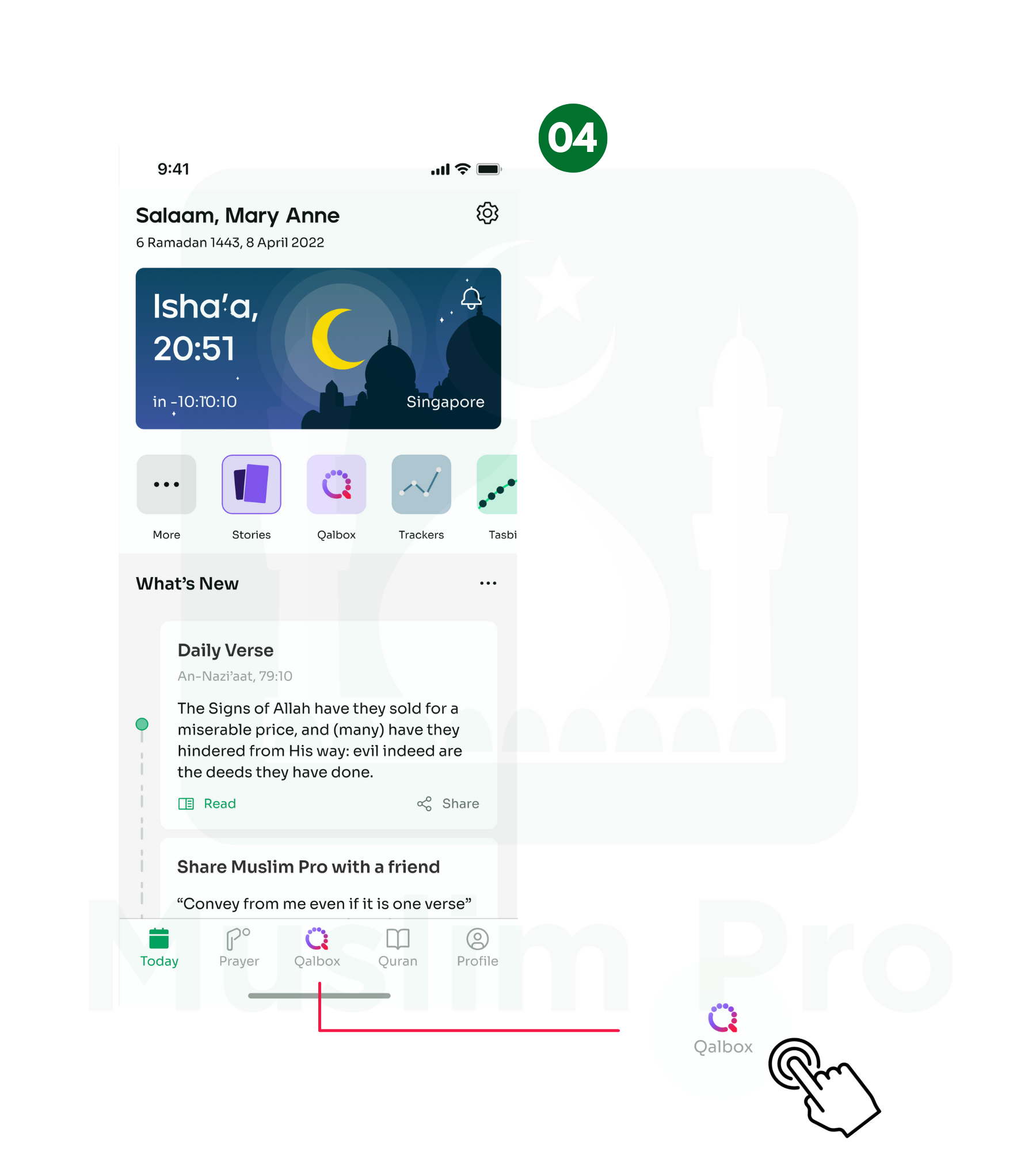 Streaming Qalbox from Web browser
If you have limitations to download the Muslim Pro app in terms of access or storage, you can still access Qalbox from your device via up-to-date web browsers such as Google chrome, Mozilla Firefox and Safari. You can log in to Qalbox by entering this website link on your Web browser: app.muslimpro.com/qalbox and log in with the same Muslim Pro/Qalbox account that you use for the Muslim Pro app. For more information, contact us at support@muslimpro.com.

Notes:
For existing Muslim Pro Premium users, do note that you will need to upgrade your Muslim Pro Premium subscription to have full streaming access to Qalbox.

With the launch of Qalbox, all new Premium subscriber, not only will have access to our Muslim Pro Premium features, but subscribers will also have full streaming access to Qalbox.

If you have previously purchased a Premium subscription for Muslim Pro, a Muslim Pro account is required to restore your Premium purchase. With the new version of Muslim Pro, users will have to log in on their Muslim Pro account to use your Premium purchase across multiple devices (Android or/and Apple).