Why should you set up a Muslim Pro Profile?
A Muslim Pro profile that is tied to your Google, Apple, Facebook or email account allows you numerous benefits, such as:
Monitoring your progress

- on your trackers, achievements & more

Store your history

- bookmarks, favorites and khatam features

Easy Premium recovery

- should your account gets logged out

Switch between devices

- seamlessly switch between devices to enjoy your Premium acc
STEP 1: SETTING UP YOUR MUSLIM PRO APP
On installation of your app from Play store, you will land on this sign up page below. Follow these next few steps to begin setting up your Muslim Pro App.
1. Click the T&C checkbox before proceeding to sign up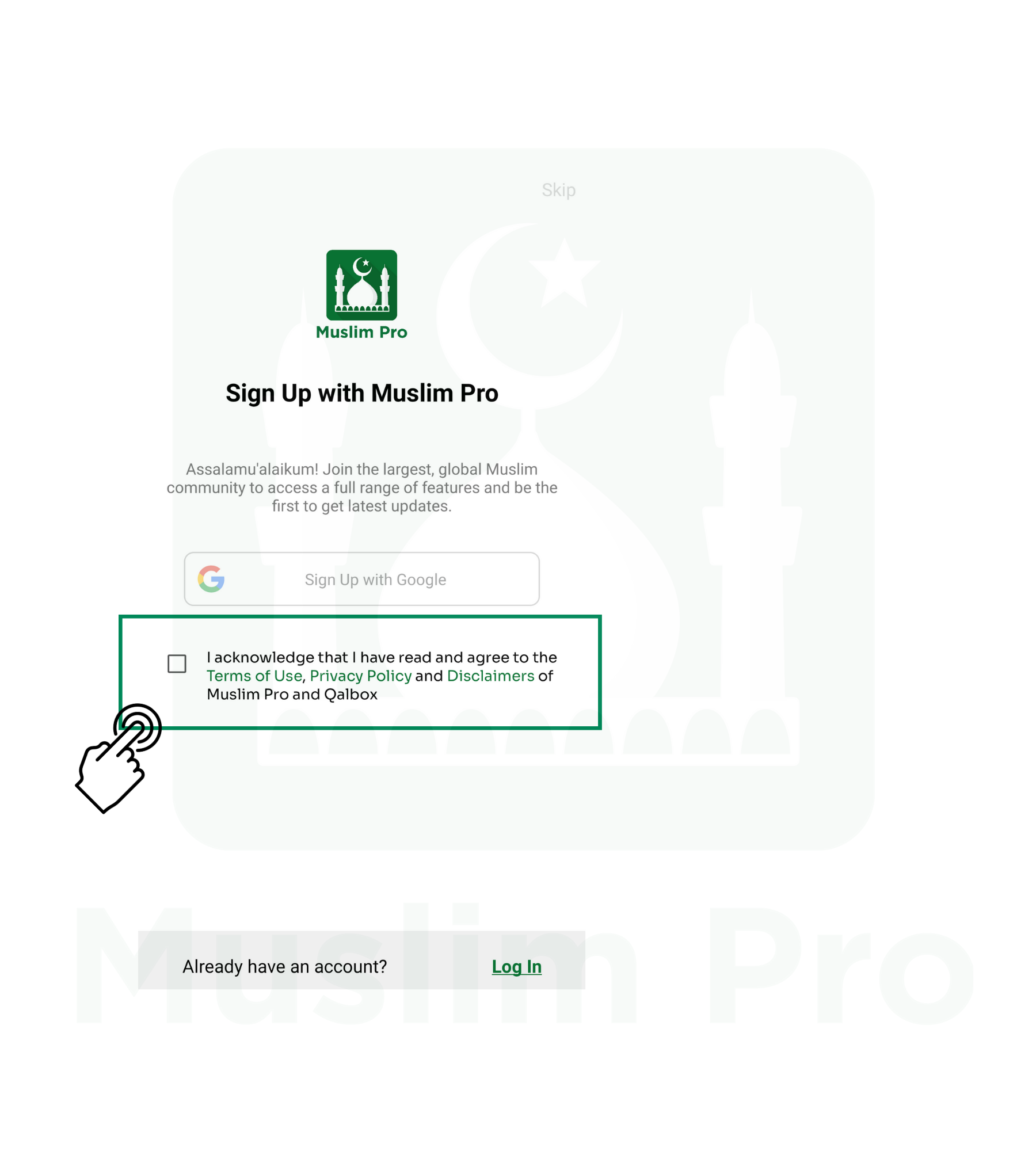 2. Click on the preferred sign up option:
(i) If you choose [Sign Up with Google]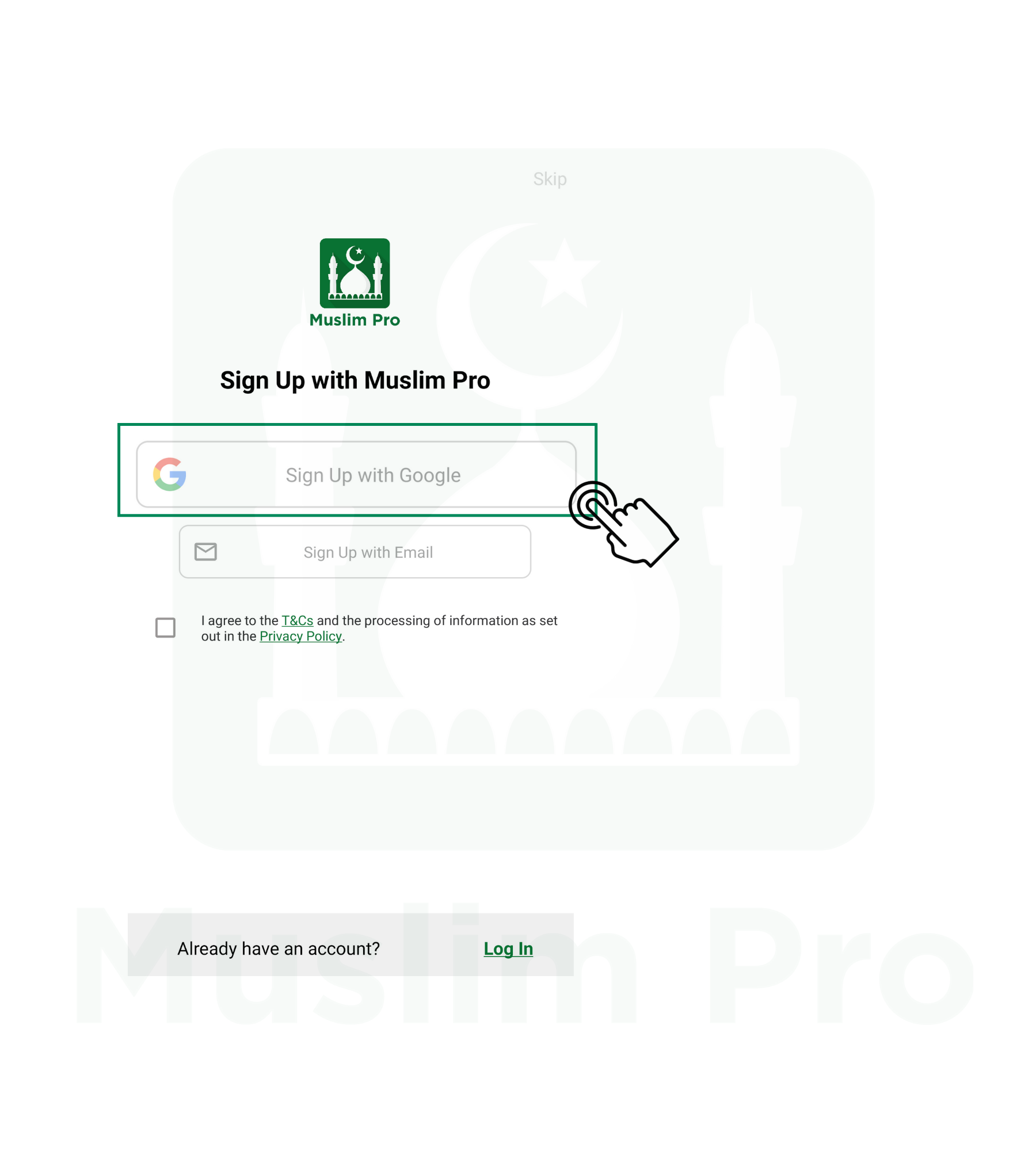 (ii) If you choose [Sign Up with Email], please follow through the steps below: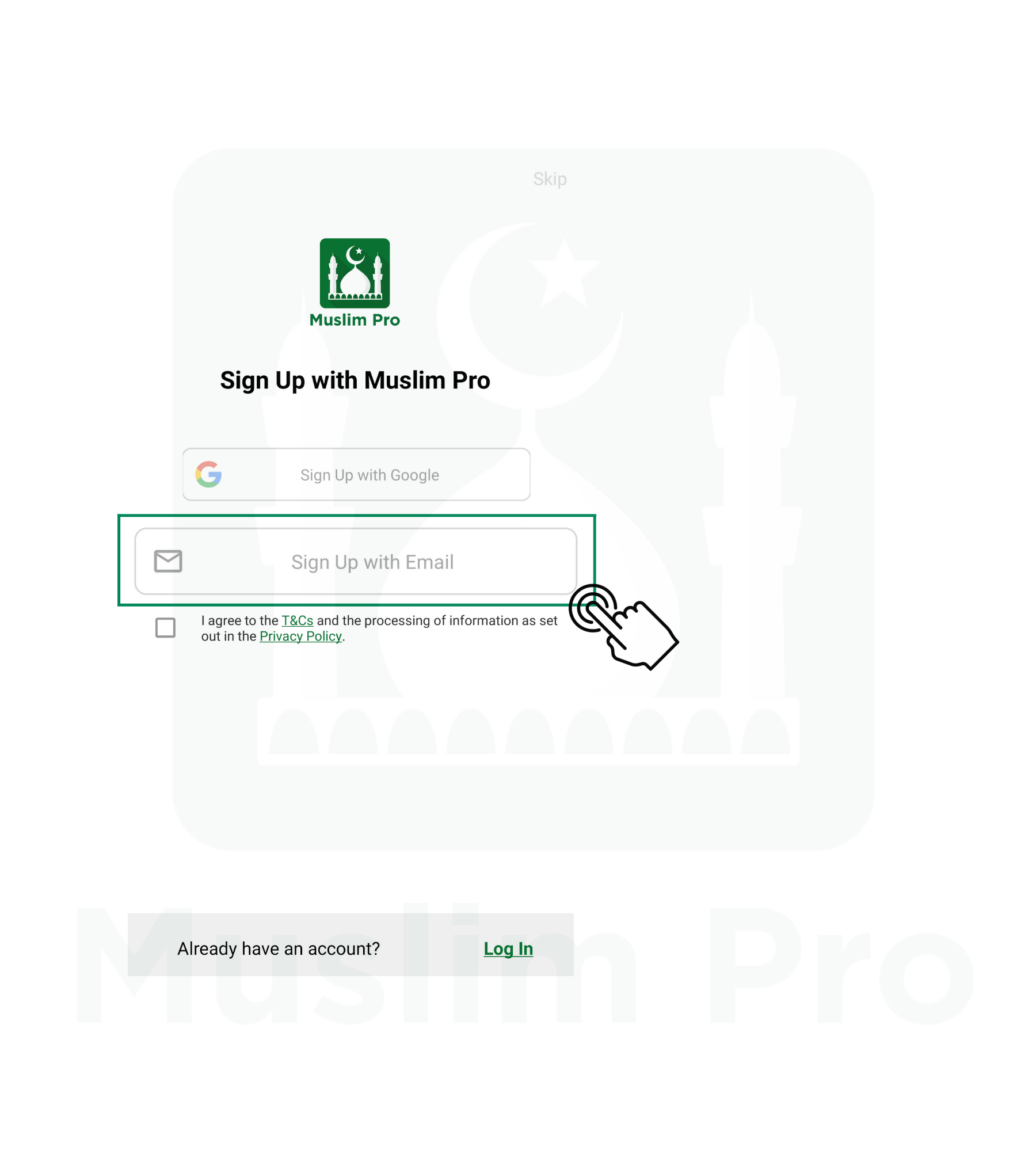 3. At 'Register Your Account' page, fill in the information below and click [Join Now]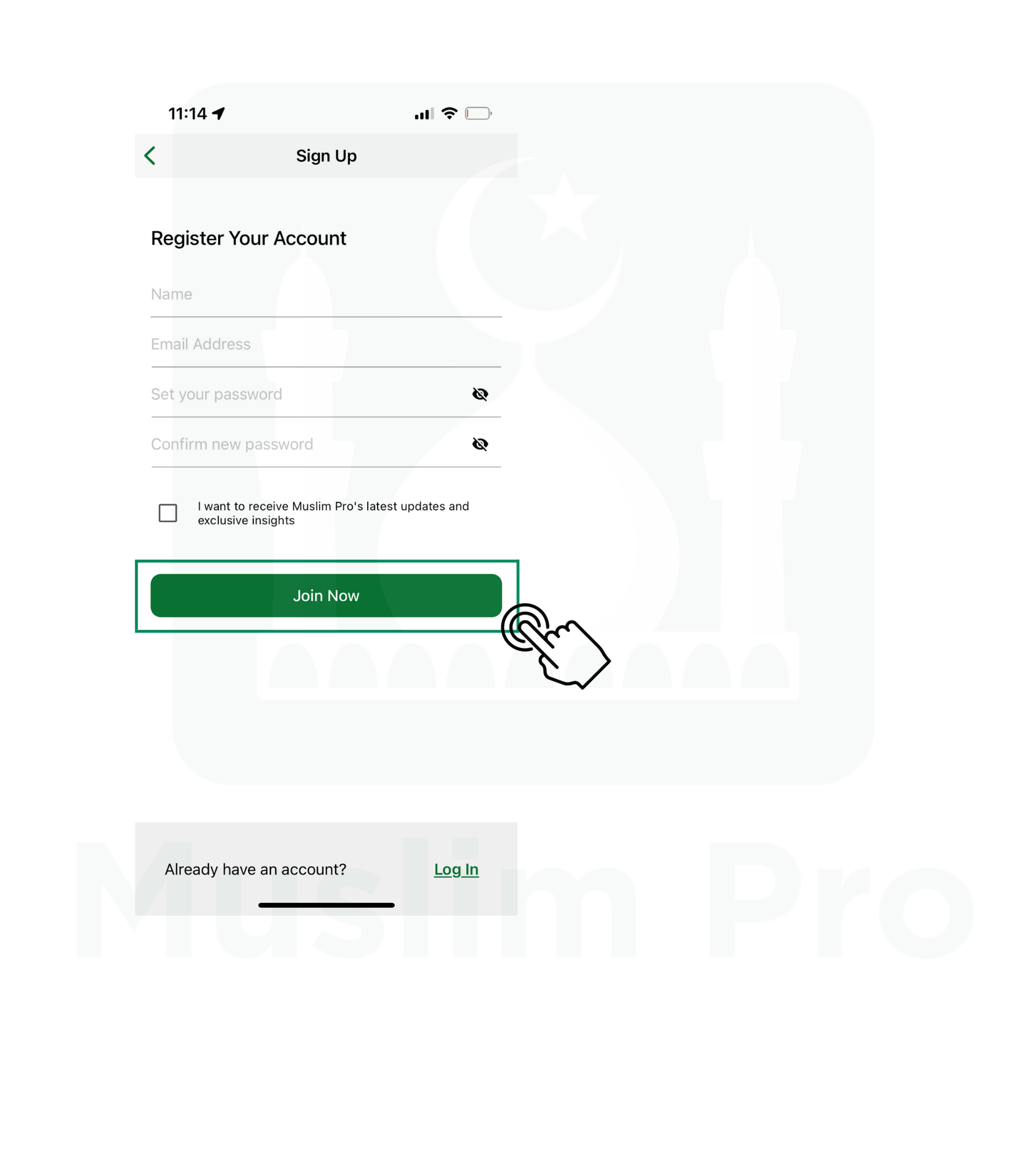 4. You will receive an email [Verify Your Email for Muslim Pro], click on the link and click [Continue with Muslim Pro]
5. When you are all set and verified, click on [Continue with Muslim Pro]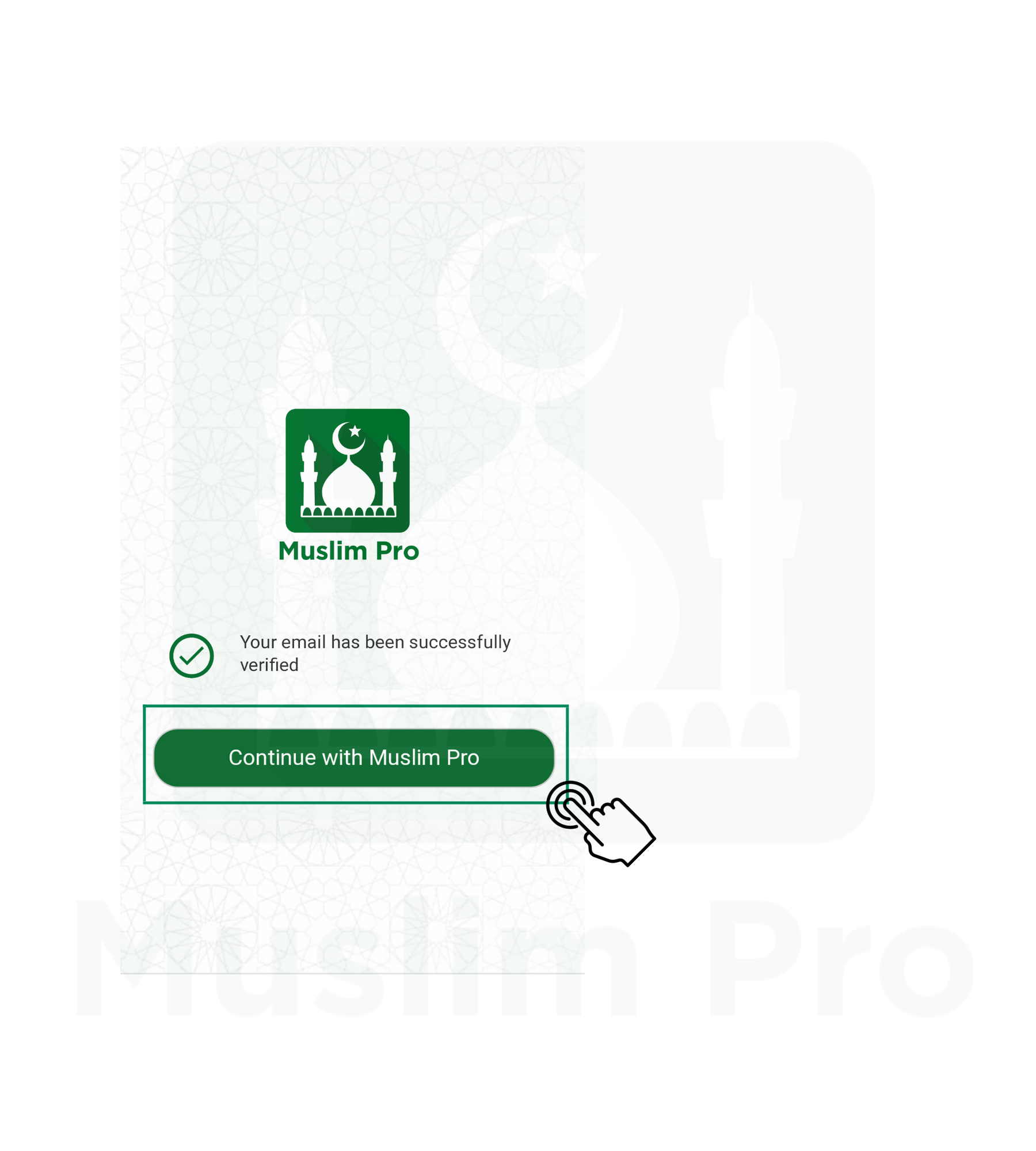 You are almost there!
Once you have signed up, you will be directed to this page. For the best experience with our app, allow the app to locate you [Enable Location]. If you choose to skip, note that you are able to make changes from the app settings.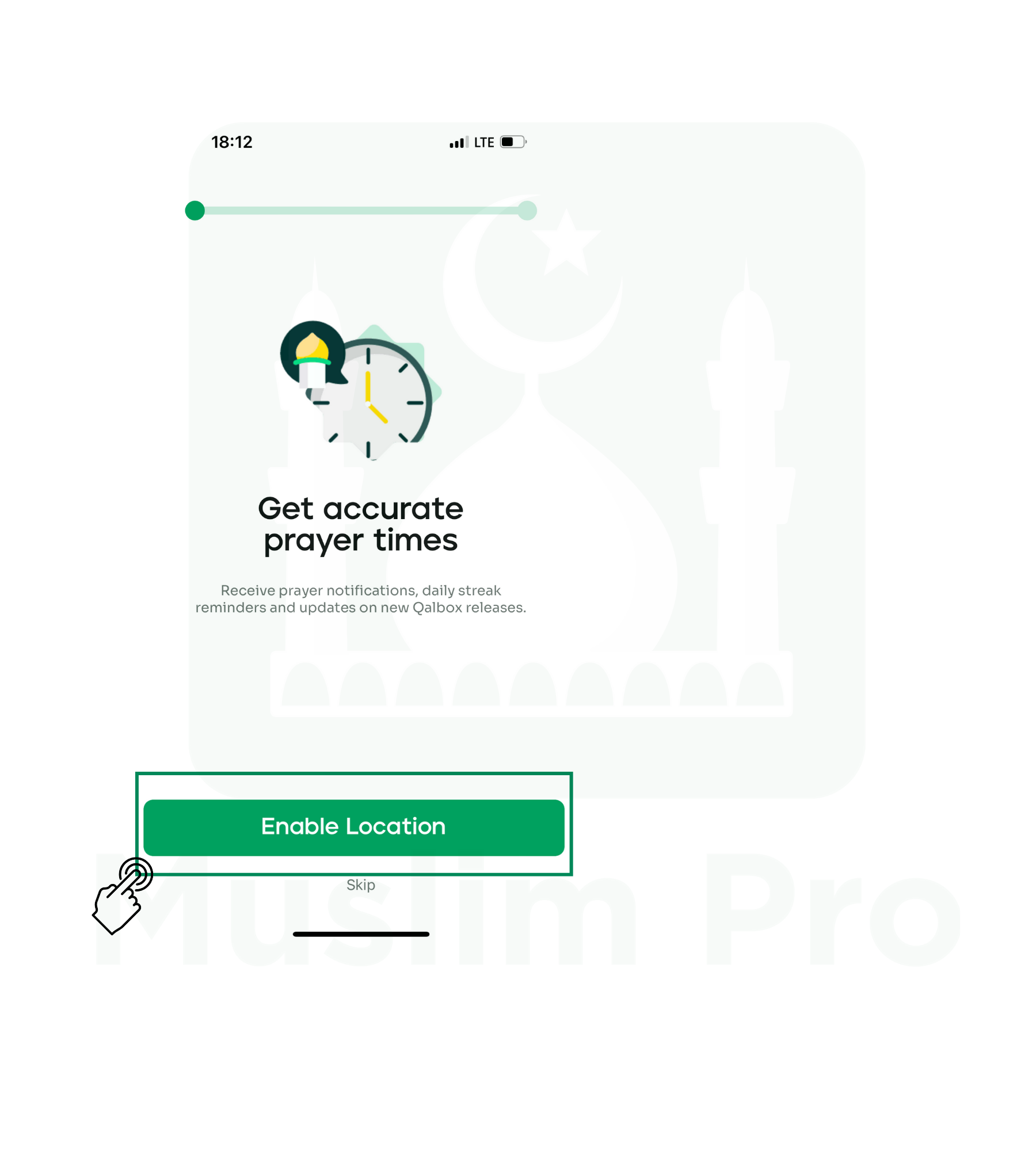 If you wish to receive adhan notifications for all prayers, you can [Enable Notifications] here.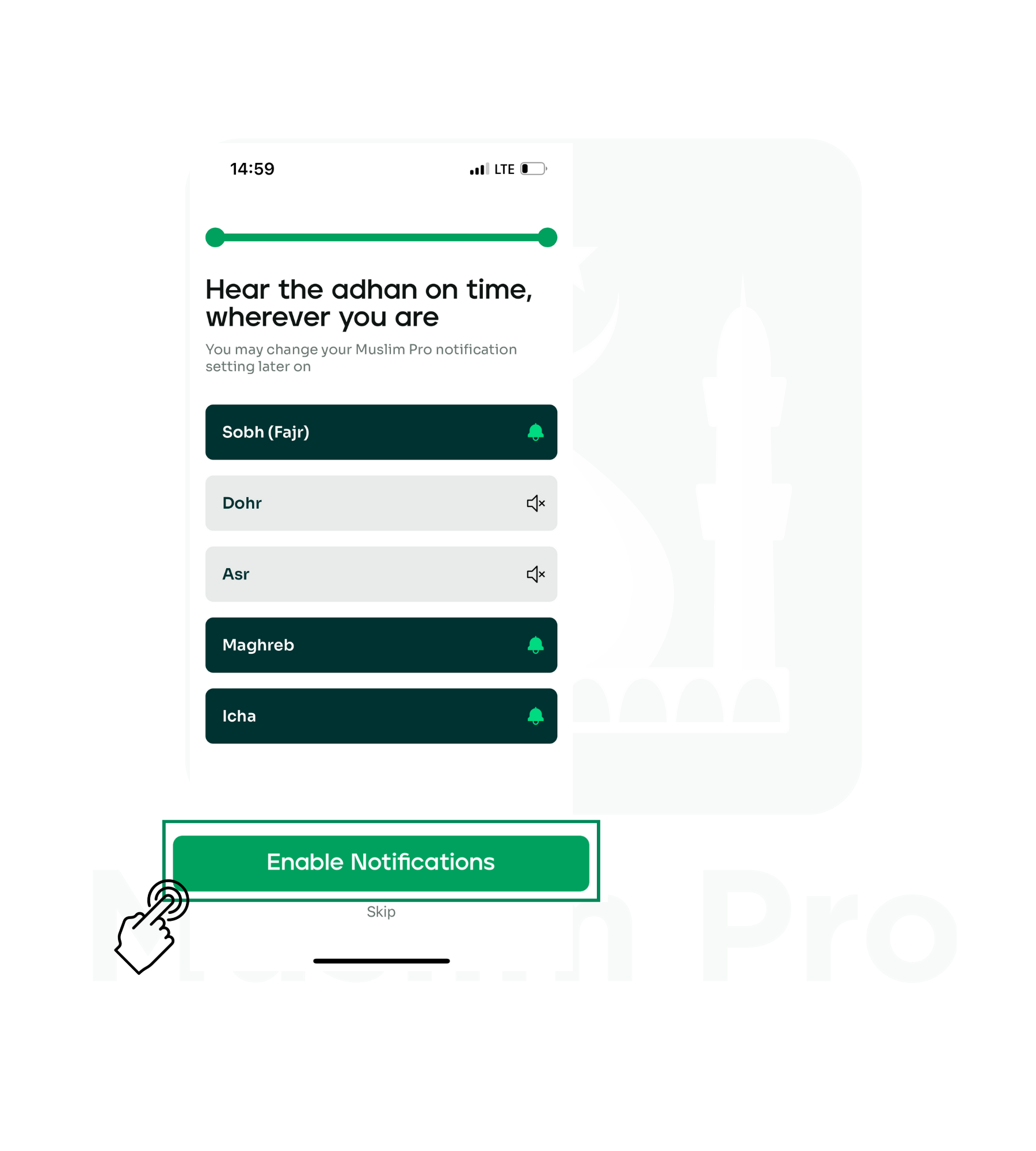 If you wish to use the free version, you can click [No Thanks] button.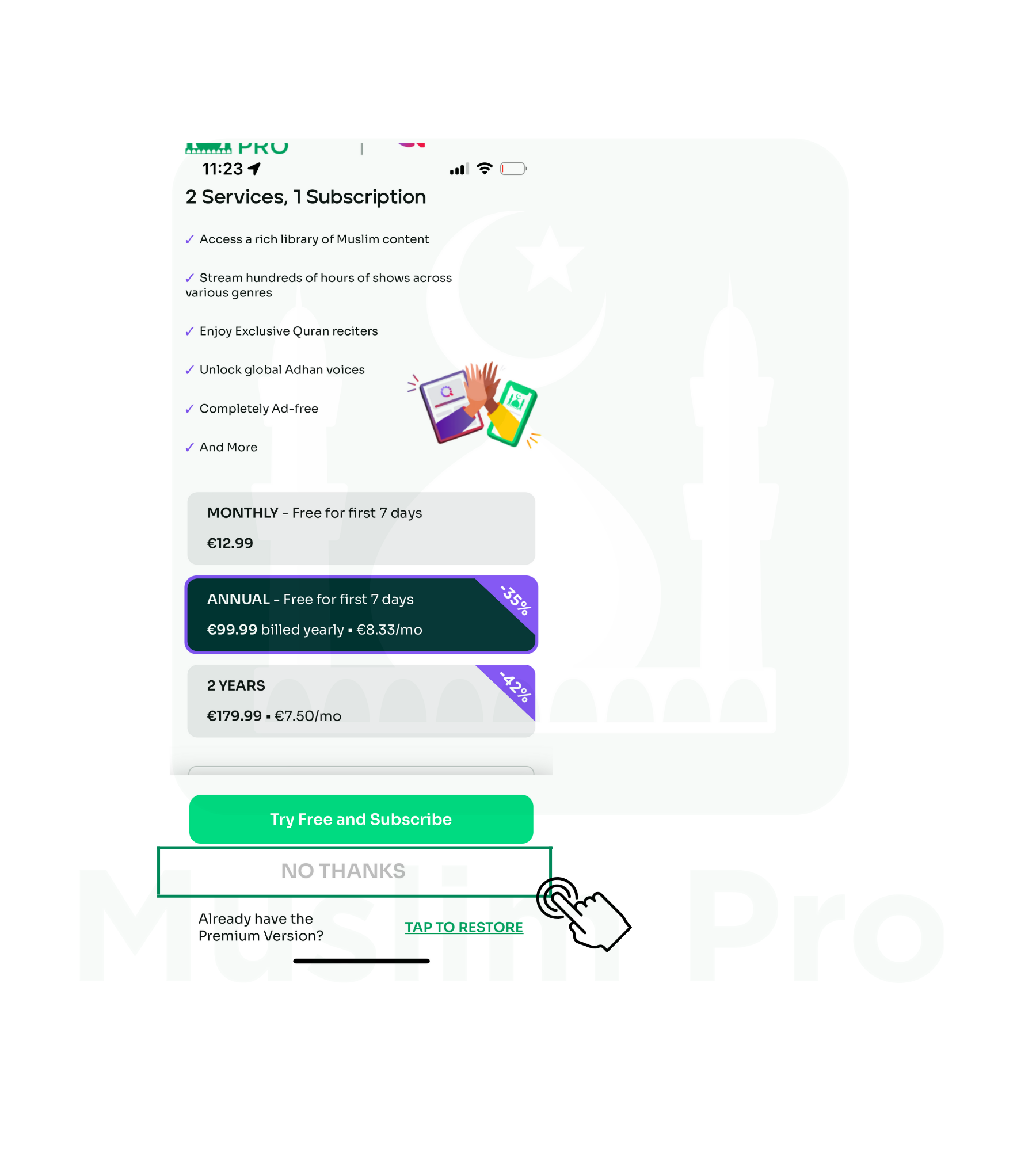 STEP 2: CUSTOMIZING YOUR MUSLIM PRO PROFILE
Congratulations! You have set up a Muslim Pro Profile and verified your email account! Follow the next few steps to customize your profile further:
1. Click on the [Settings] located on the bottom right corner of the app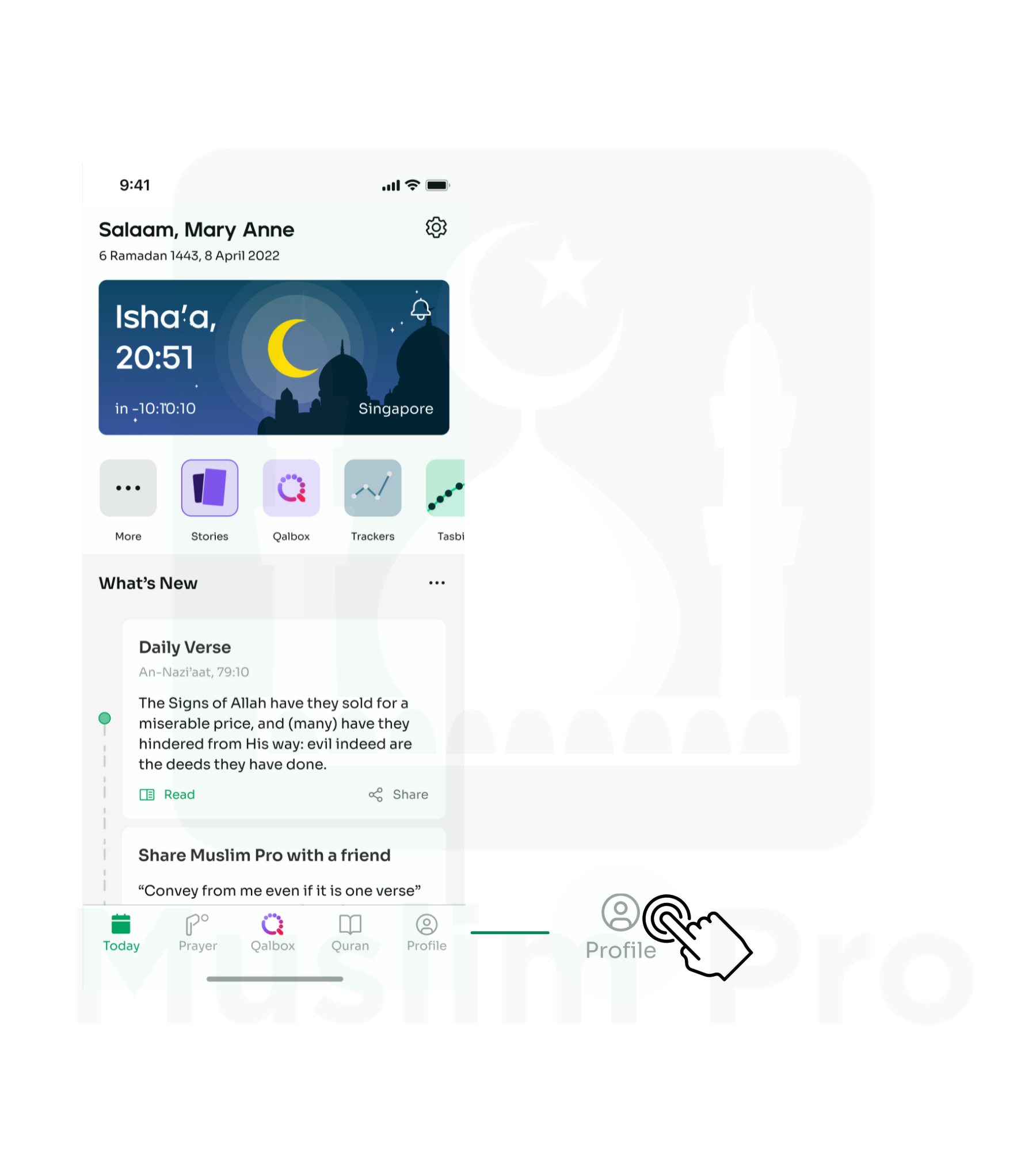 2. At your profile page, you can click on [Show Me Around] for a tour or skip to edit your profile.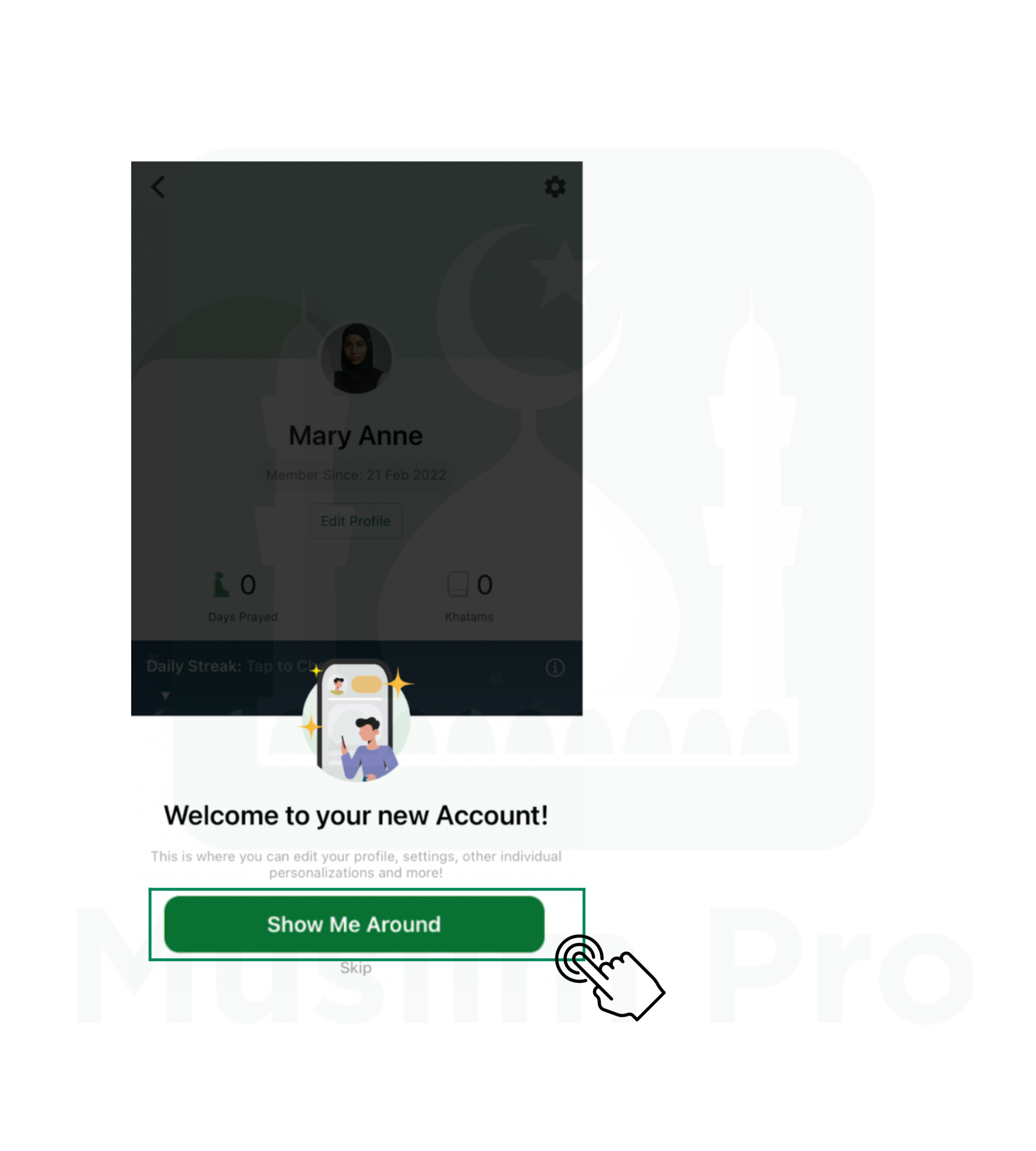 How do I change my Profile Image/ Cover Image?
1. Click on [Edit Profile]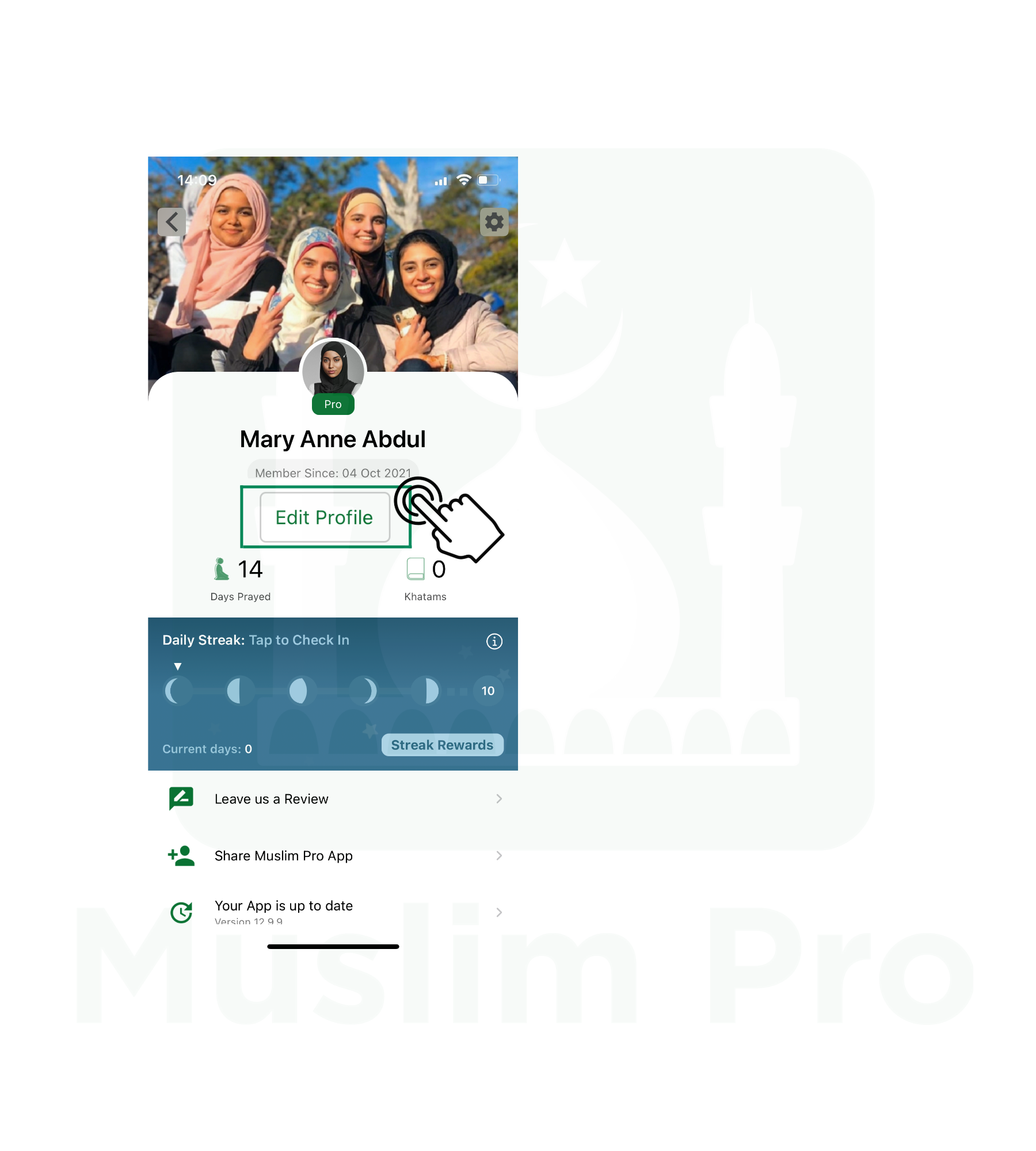 2. Click on the [Profile image] or [Cover image] button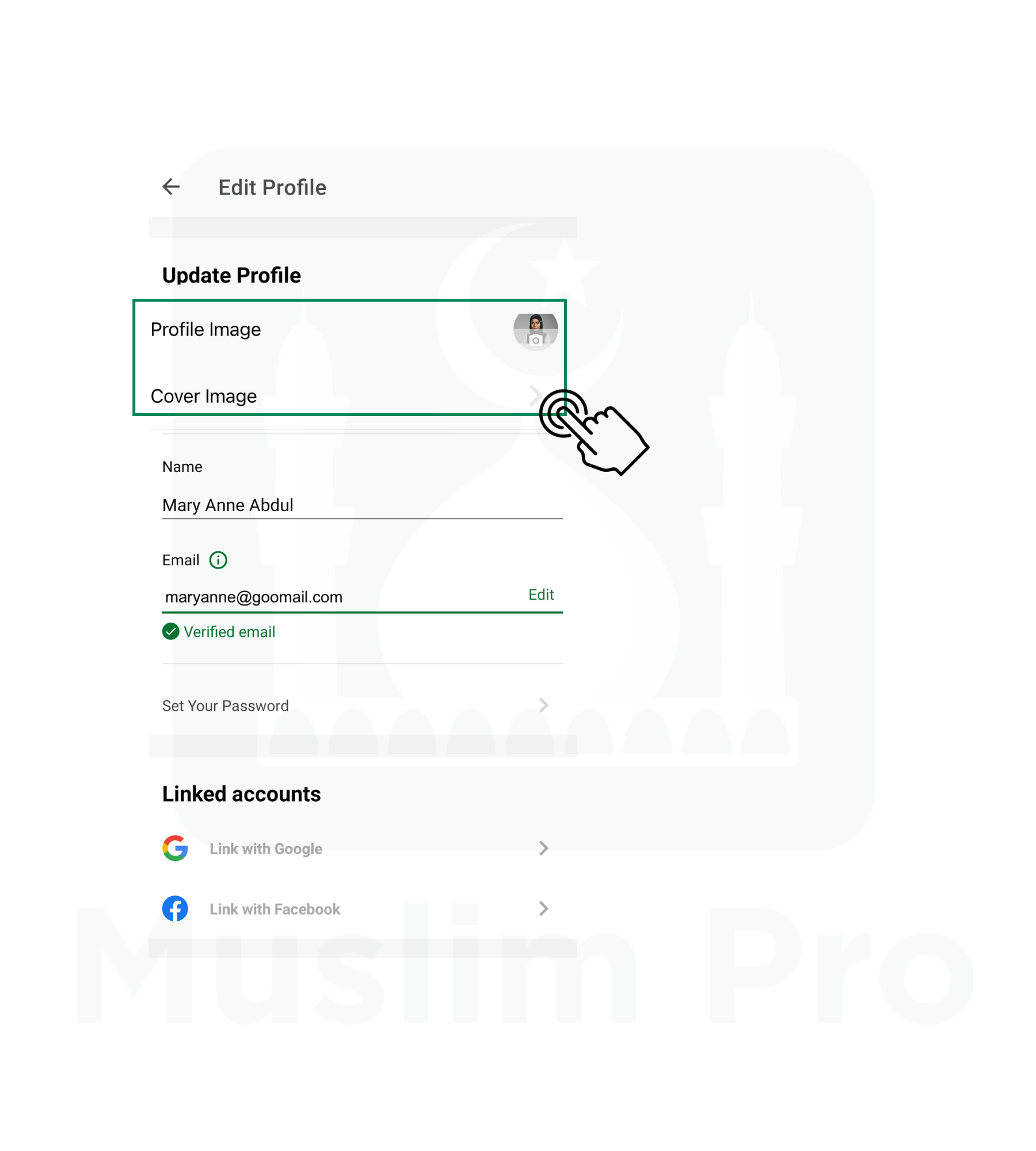 3. Select a folder to choose from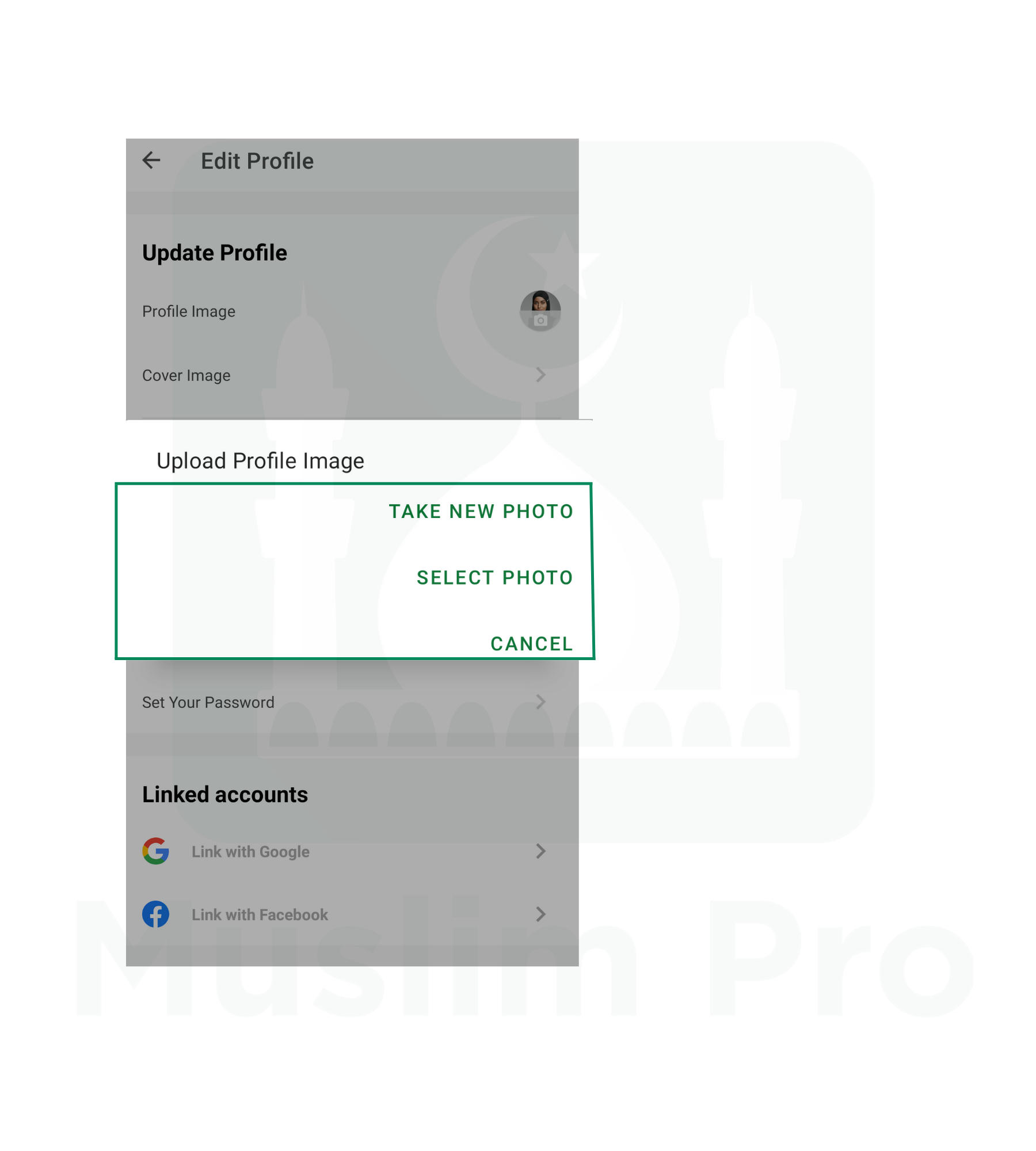 4. Save and enjoy your new profile!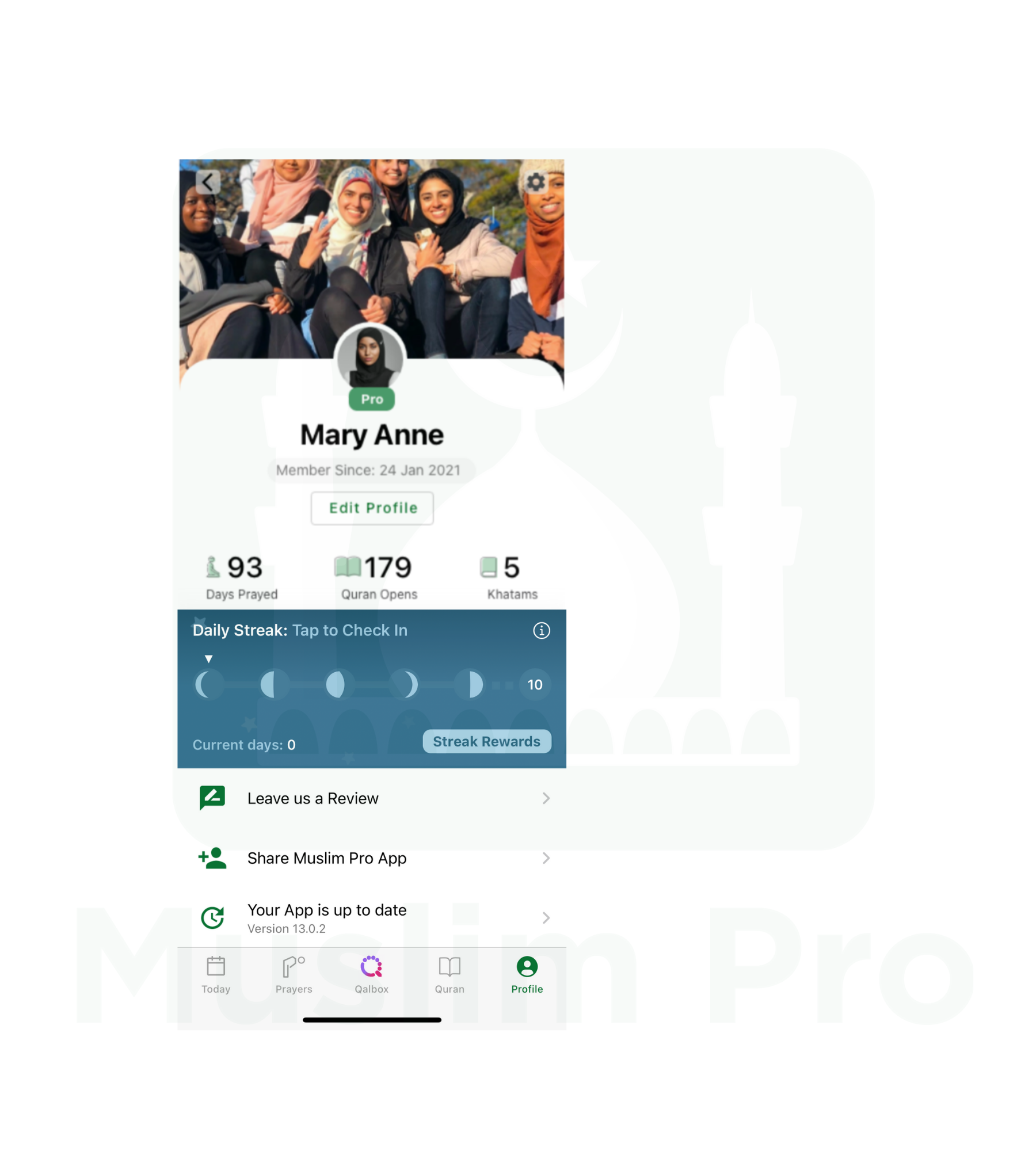 Notes:
Can I skip the sign-up during the installation process?
Yes! You do not need to sign up or subscribe to any package to use Muslim Pro. We must share though that having a Muslim Pro account helps you to monitor your app usage progress, eg. tracking your salah, Quran recitations. And in an event where you need to recover your data due to switching off devices, you can easily do so if you have a registered Muslim Pro account.
Do I need to pay to use Muslim Pro?
Not at all! The app can be freely used by anyone. However, there are differences if you are subscribing as a Premium user, which you can read about here.
Should you require any assistance, kindly send us an email at support@muslimpro.com and we will be glad to assist you.