Kindly be informed that the [Phone number] login will be phased out in 2022. To ensure that your data recovery and logins are secure, follow the steps below to link your account with your Email.
Take note that if you wish to skip this step, you might face difficulties to login in and accessing your account later on.
Watch the step-by-step video on how to log in with your Phone Number here.
Or click on the following for more instructions:
STEPS FOR ALL USERS:
If you are an existing user with a phone number login, follow the steps below:
(i) Log out, then log in to your account that is tied to

[Phone number] login
1. Go to profile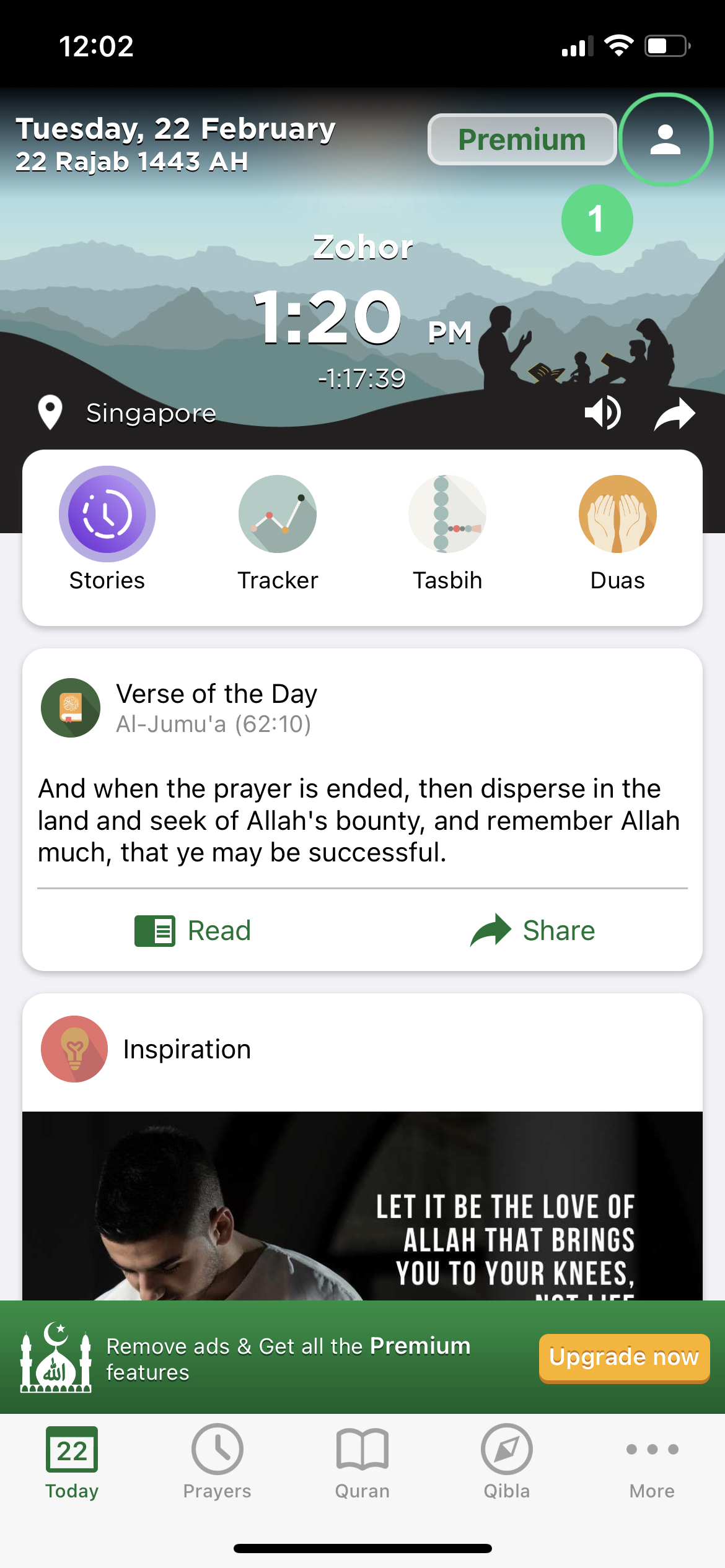 2. Tap [Log In]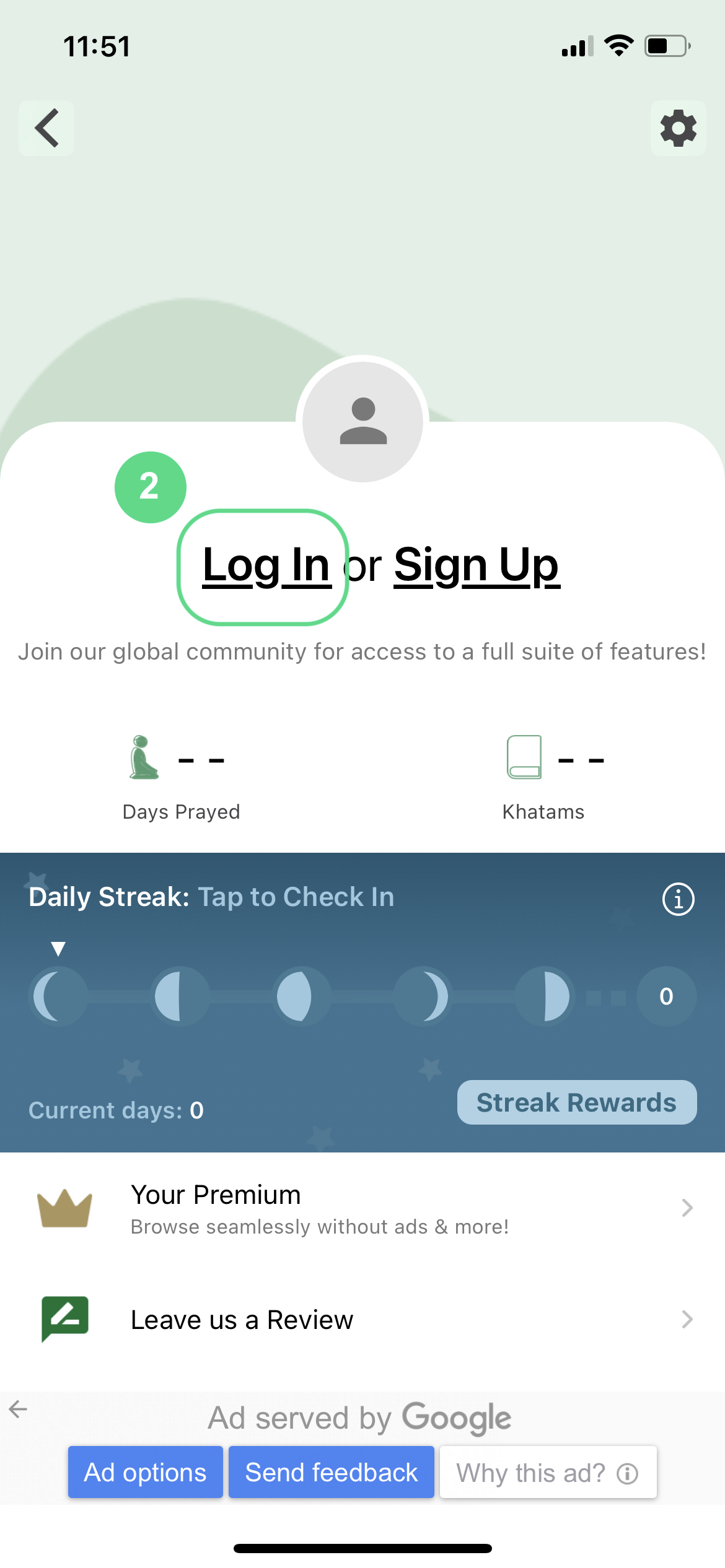 3. Tap the drop down button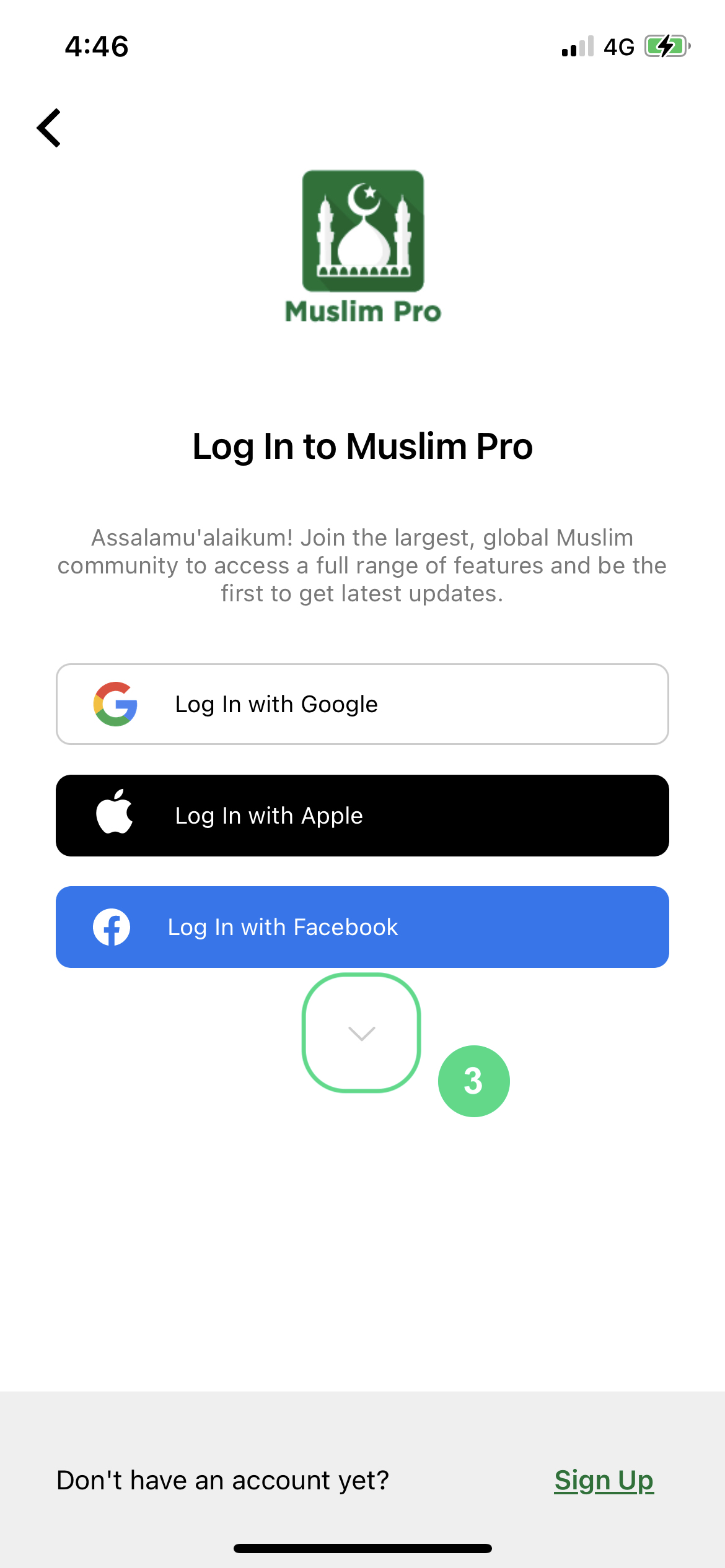 4. Tap [Log In with Email/ Phone]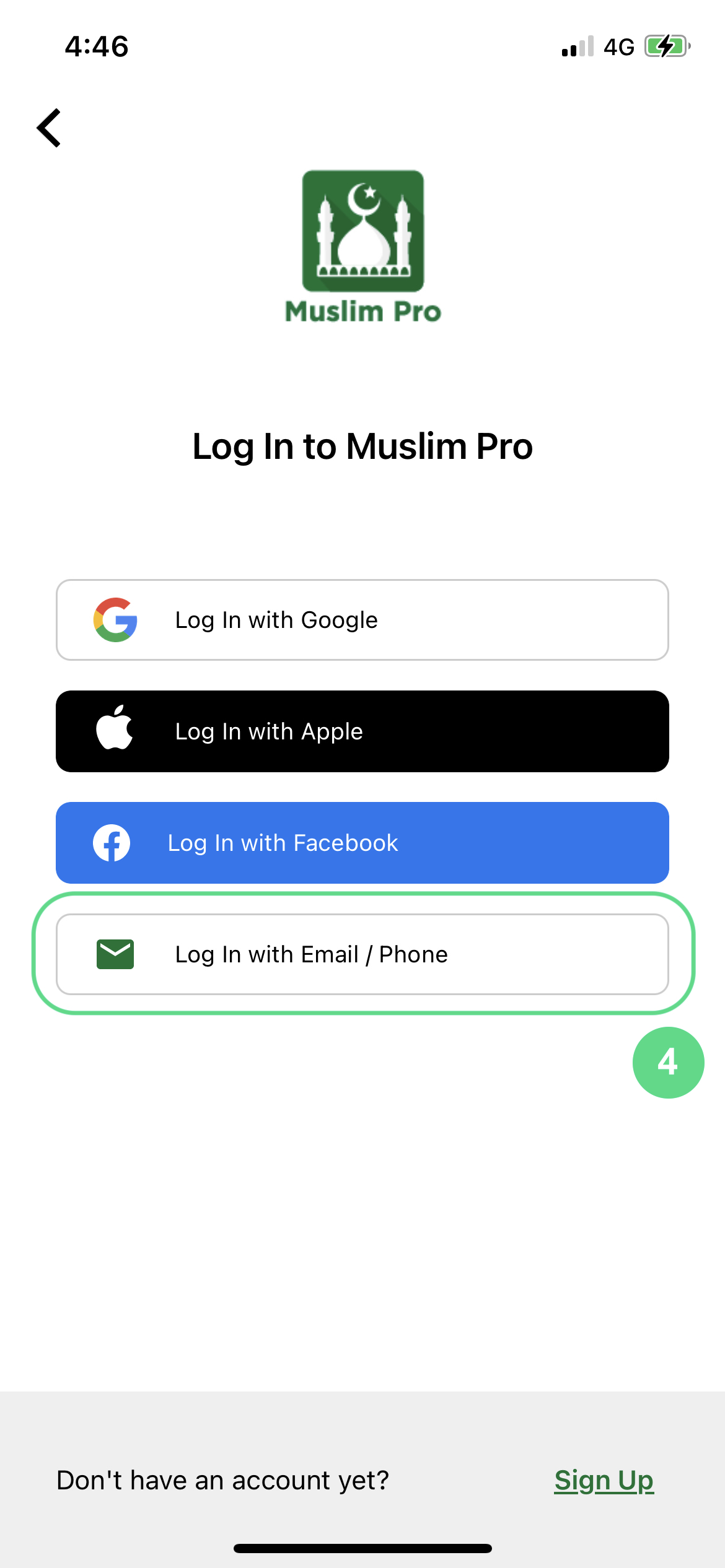 5. Tap on the [Phone] tab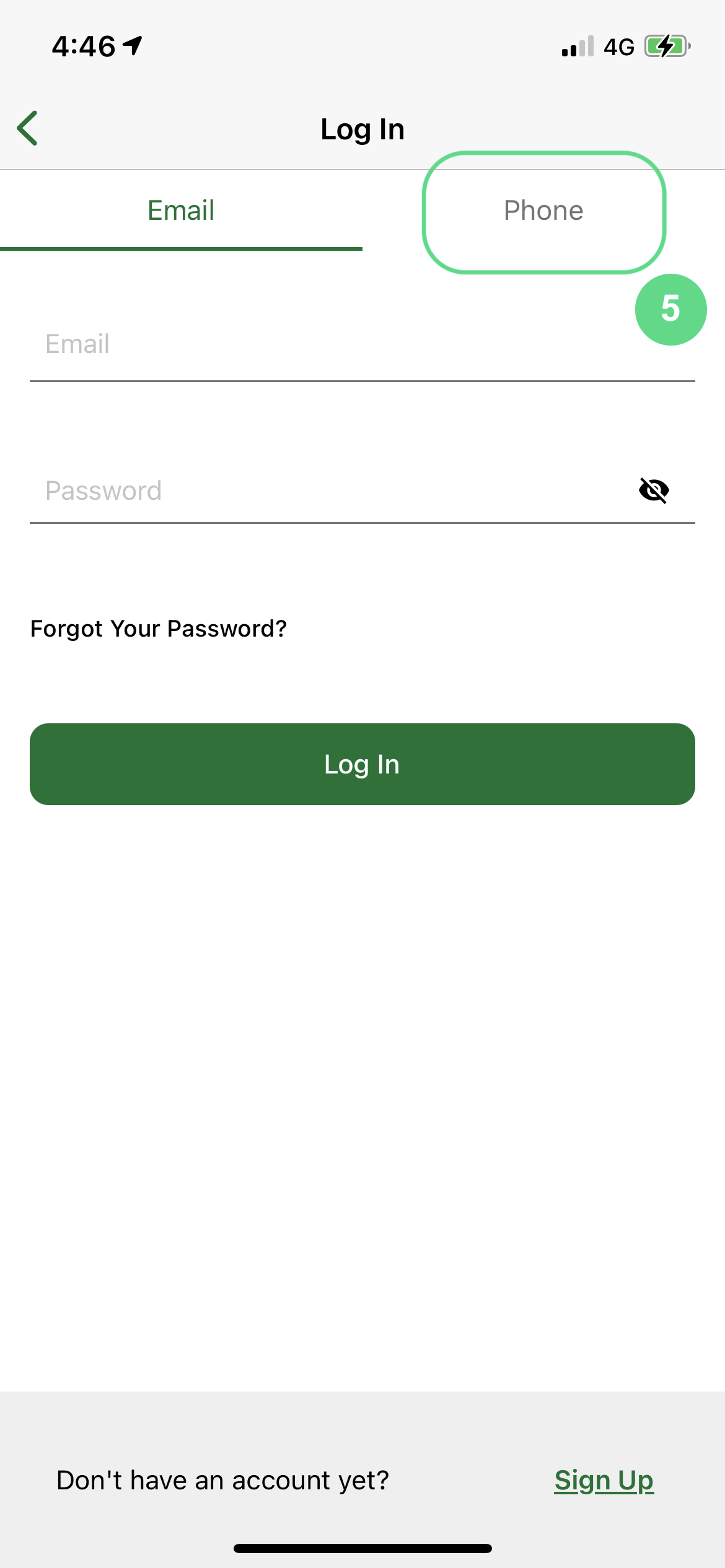 6. Key in your phone number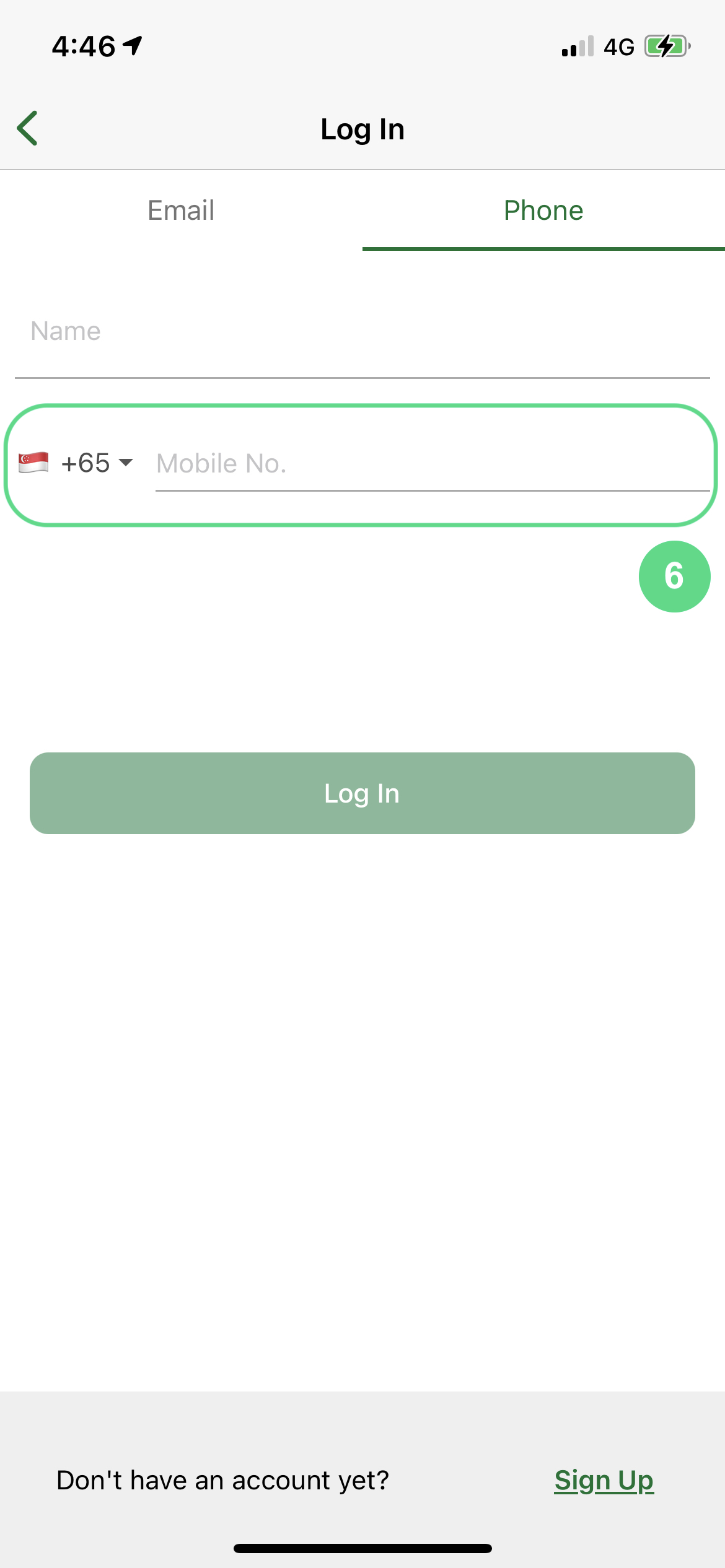 (ii) You will receive a Verification Code to continue. Then, enter the code here: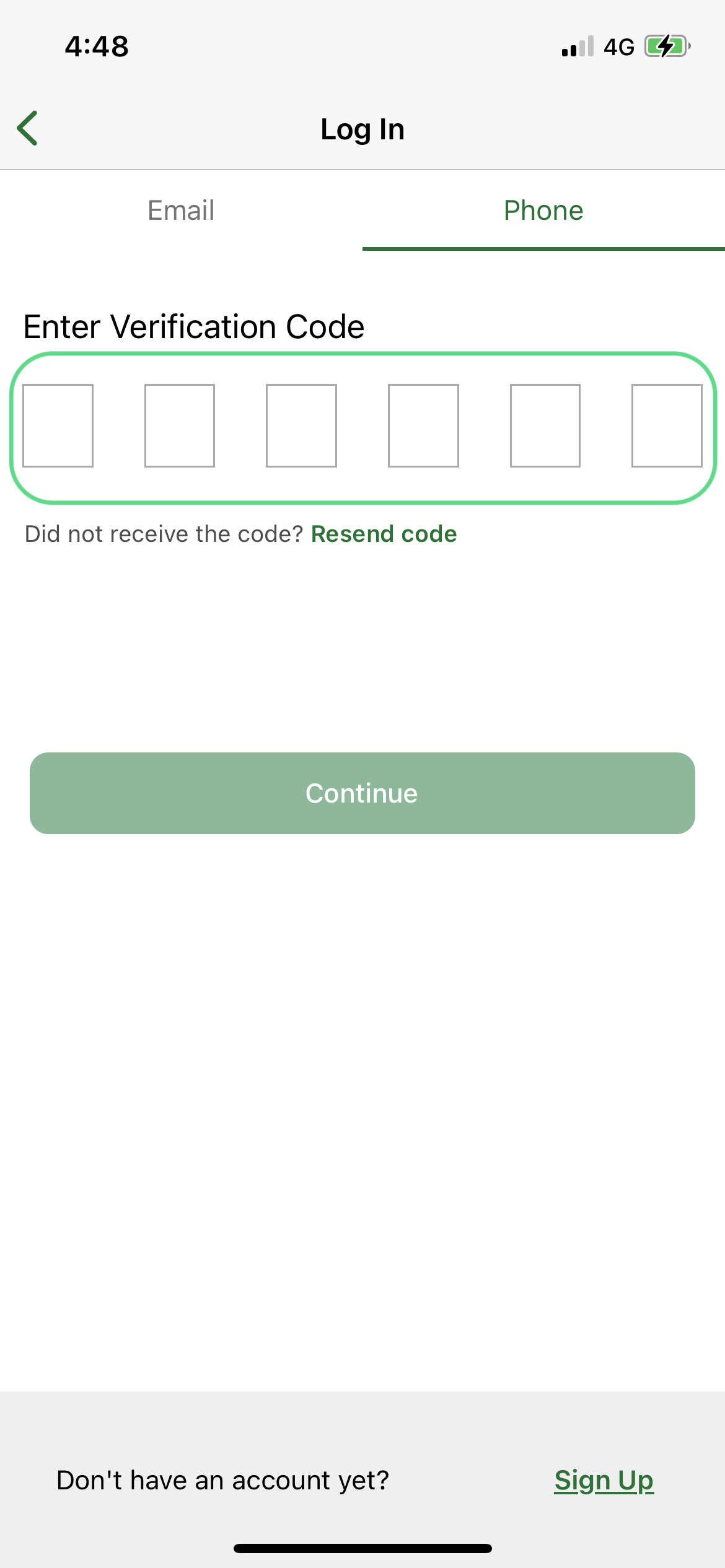 Then, you will be prompted to link your account with

[Email].

Set a password before proceeding.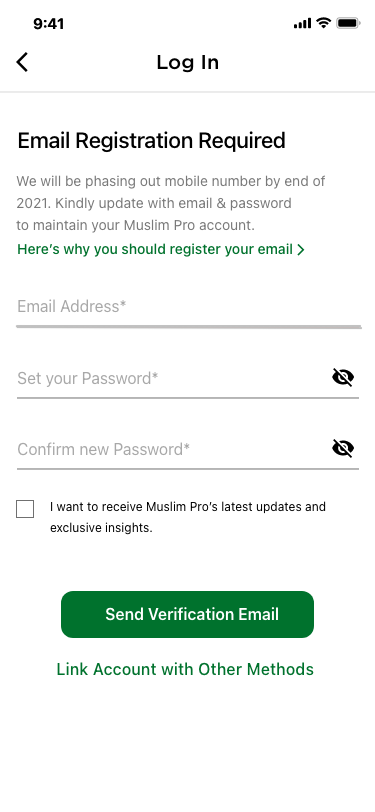 3. You will receive an email for verification of your account. Tap on the link to verify your Muslim Pro account and you will be directed to Muslim Pro app with your Premium logged in!
STEPS FOR LOGGED-IN PREMIUM USERS:
If you are already logged in to Premium, follow the steps below:
Go to your

profile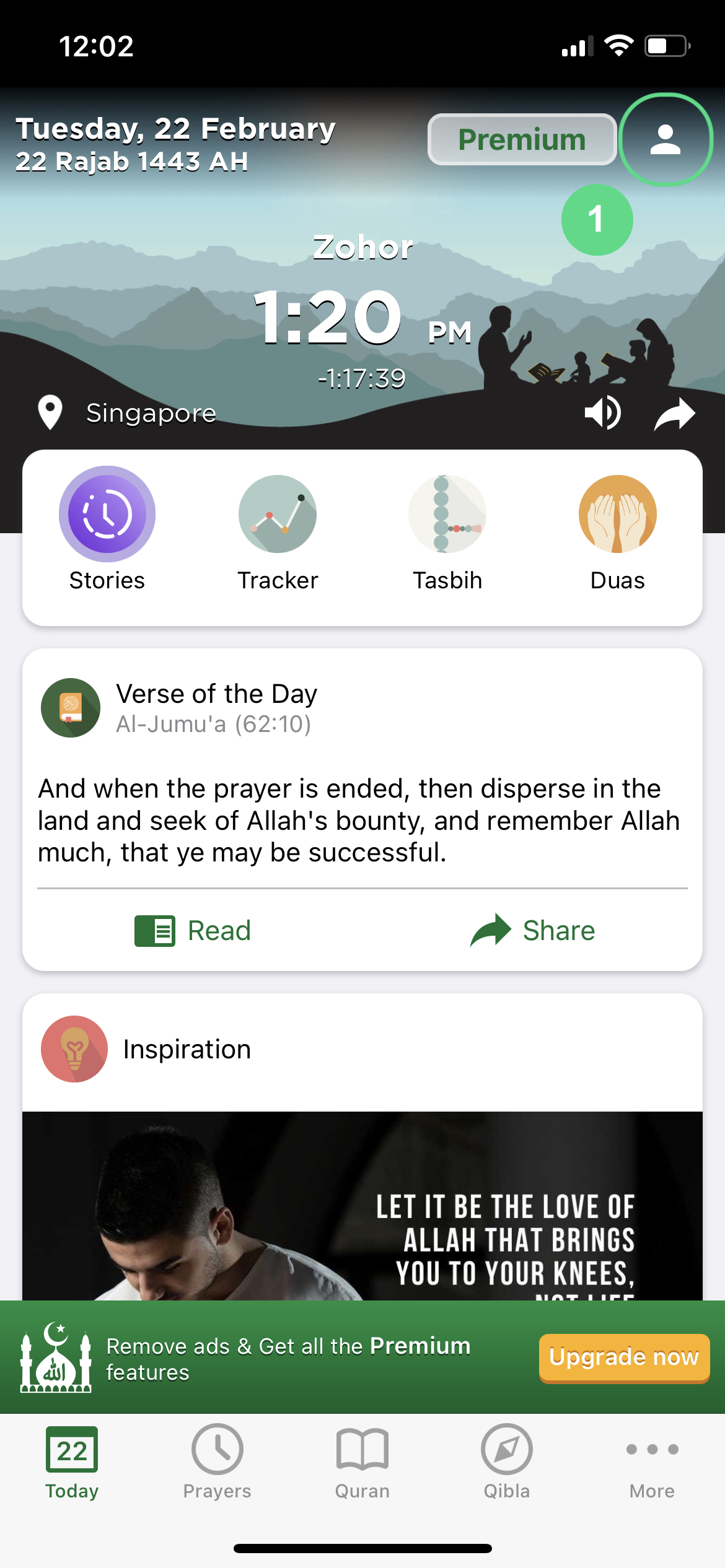 Tap on

[Edit Profile]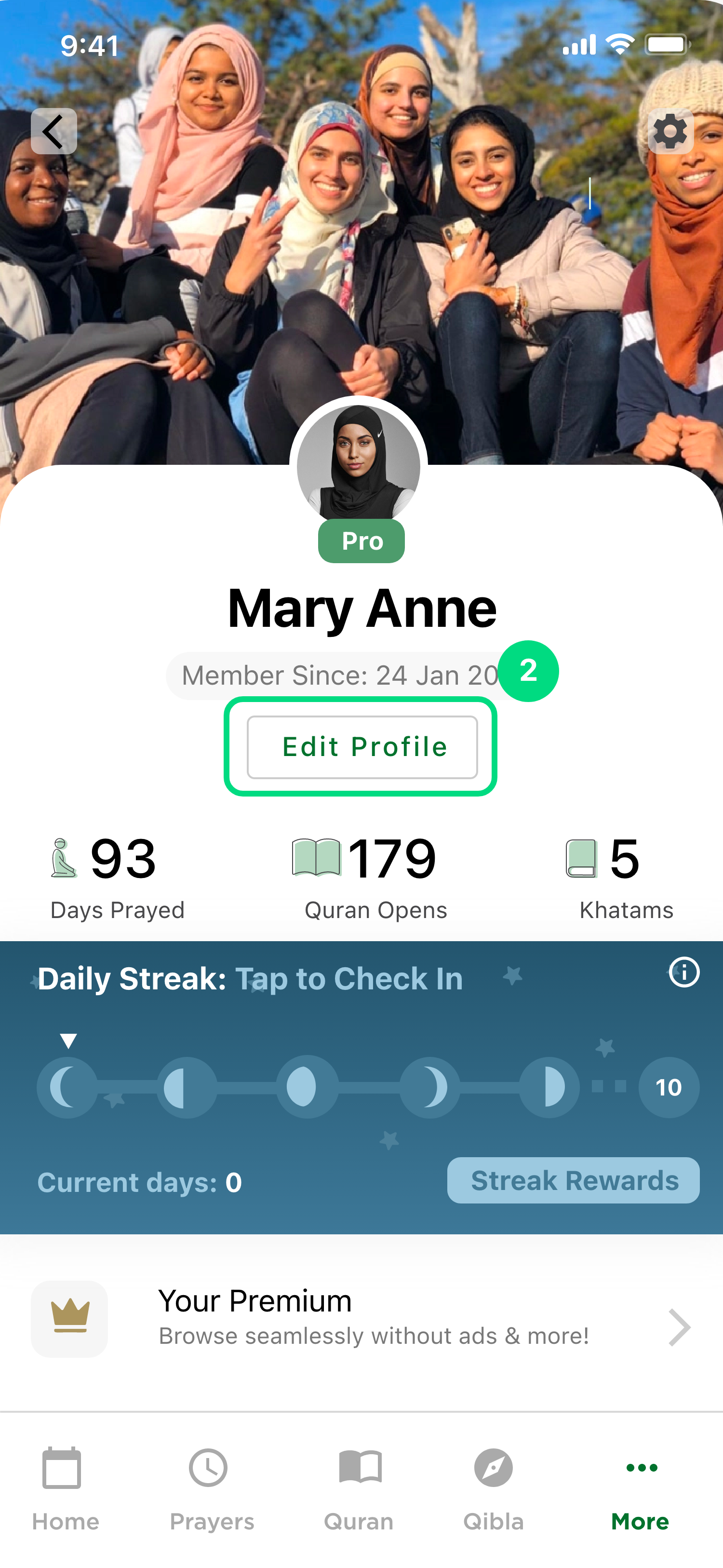 Scroll down to

[Linked accounts]

and link accordingly.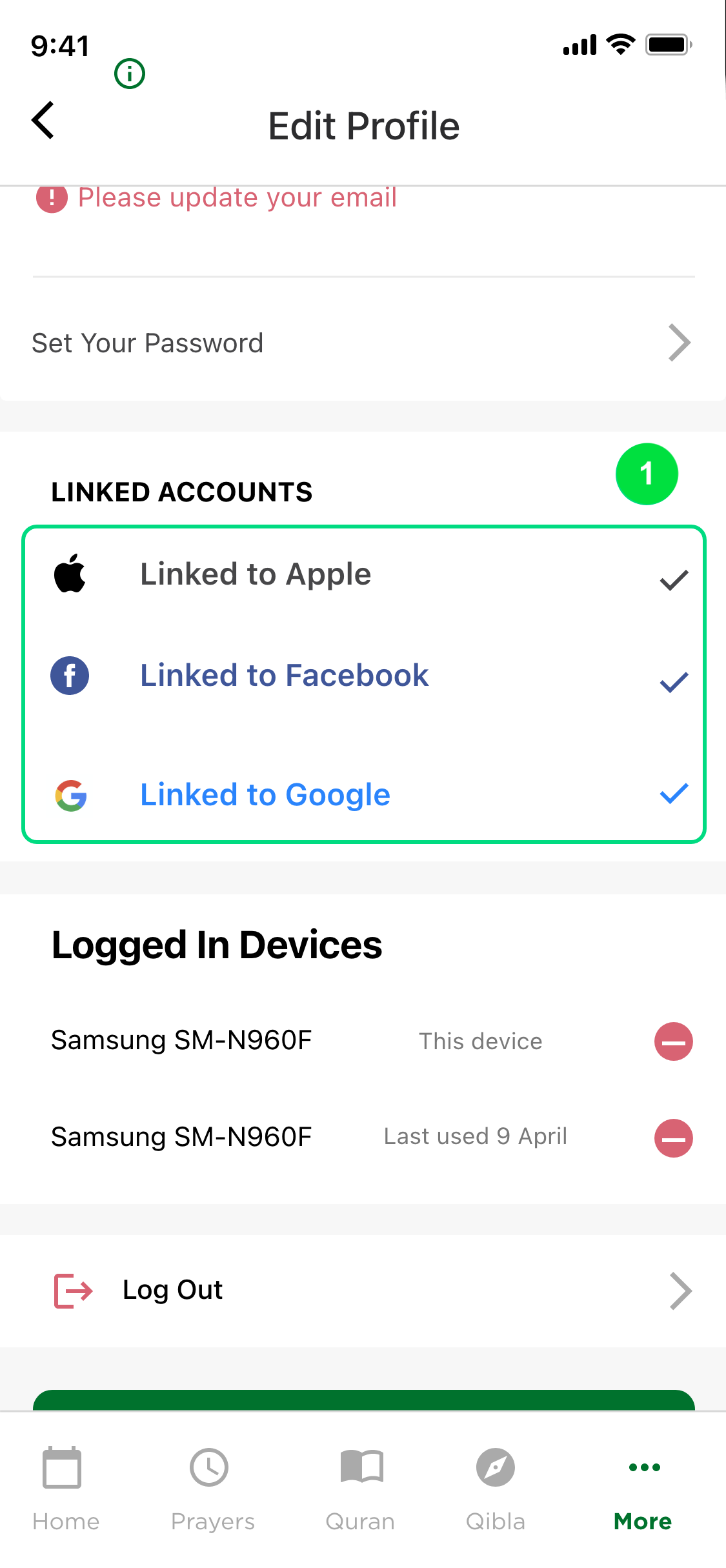 FAQ:
Why do I receive an error message when I try to link my email to Premium?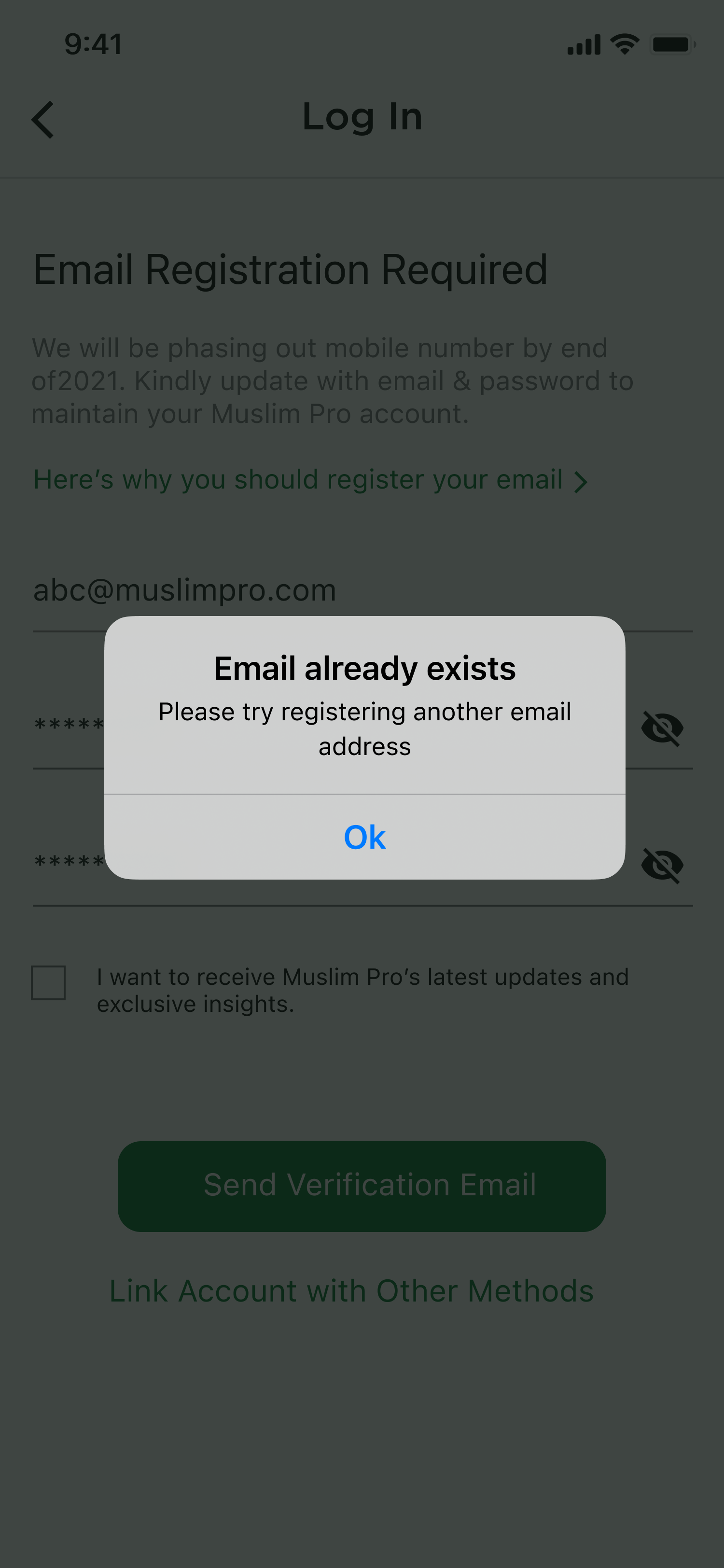 You might have an existing Muslim Pro account created with the email address. You can choose to link your Premium with a

different

email address or Social Media account here: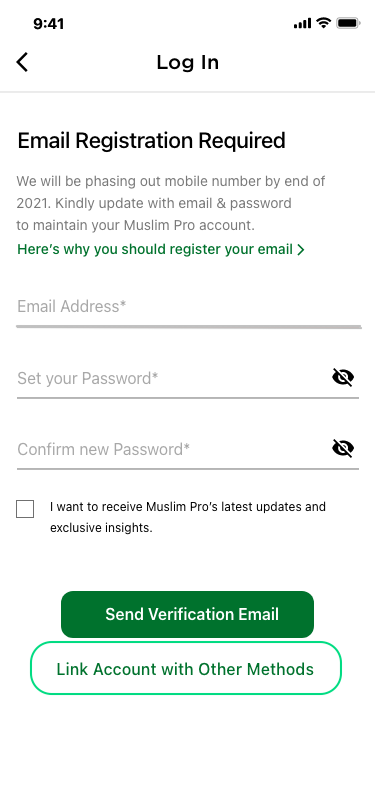 I. If you wish to use the same email address, you can request for account deletion by sending an email to help@muslimpro.com with your email address/account details.
II. Take note that all data from the account requested for deletion will not be transferred to your Premium account.
Should you require further assistance, kindly contact us at support@muslimpro.com.