Did you know that you are able to enable/disable the Quran Translation Audio? This article will show you how to navigate through the steps to enable/disable your Quran Translation Audio settings.

How to enable/disable the translation audio?
1. Go to the [Quran] section.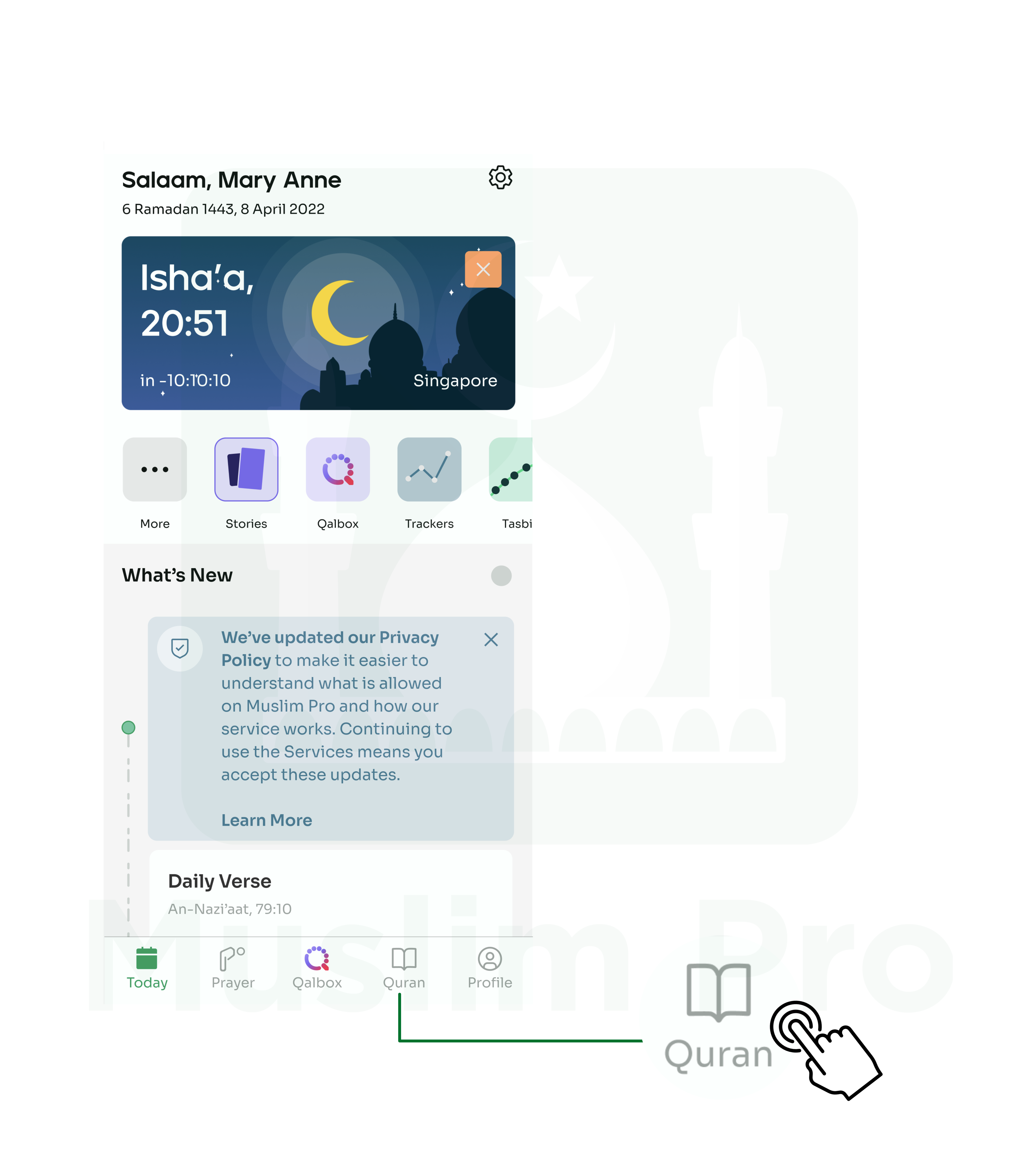 2. Tap on one [Surah], Al-Fatiha for example.
3. Tap on the [Audio] icon from the drawer at the bottom of the screen.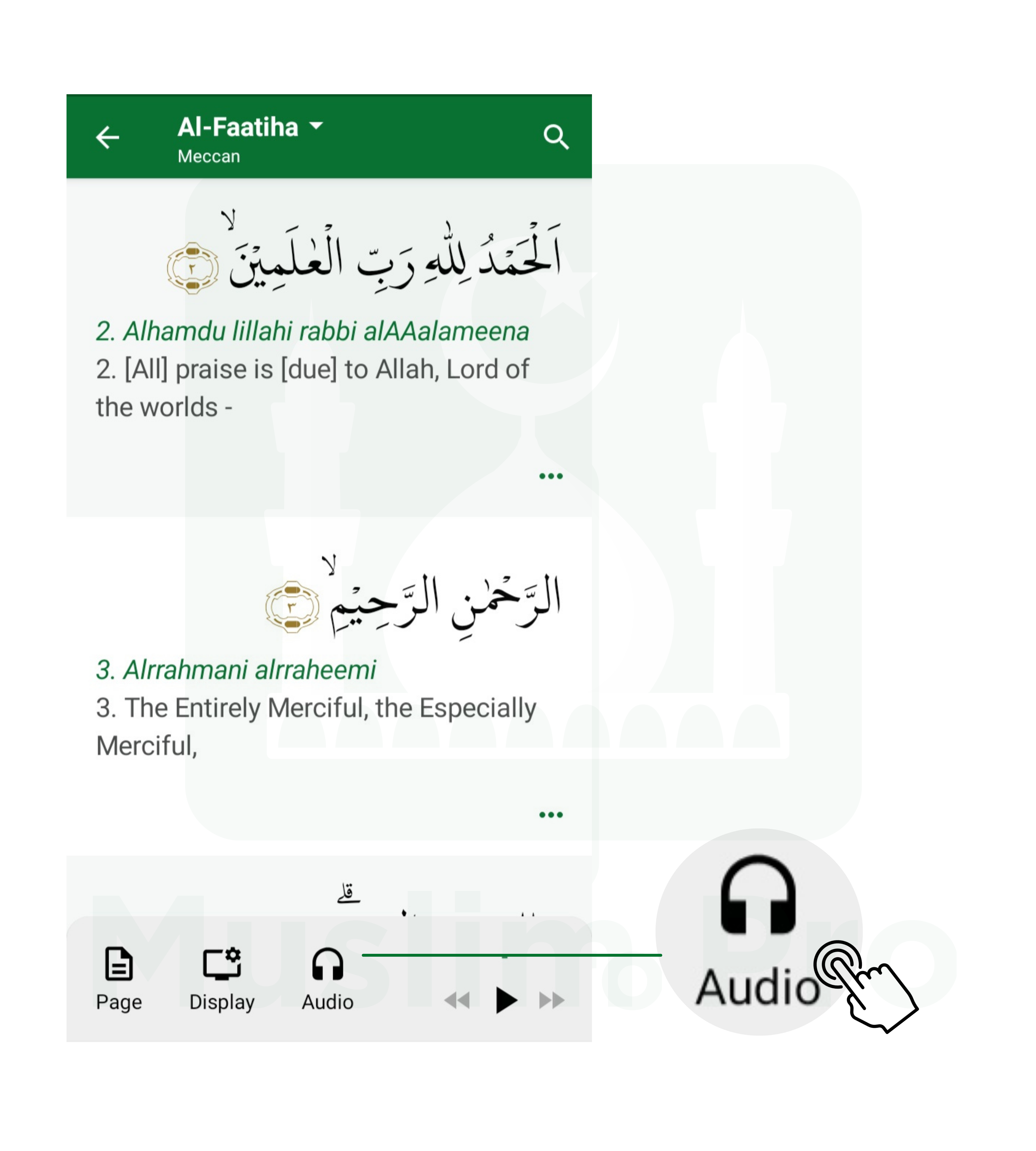 4. You will be able to see the [Quran Translation Audio] with the disable/ enable button.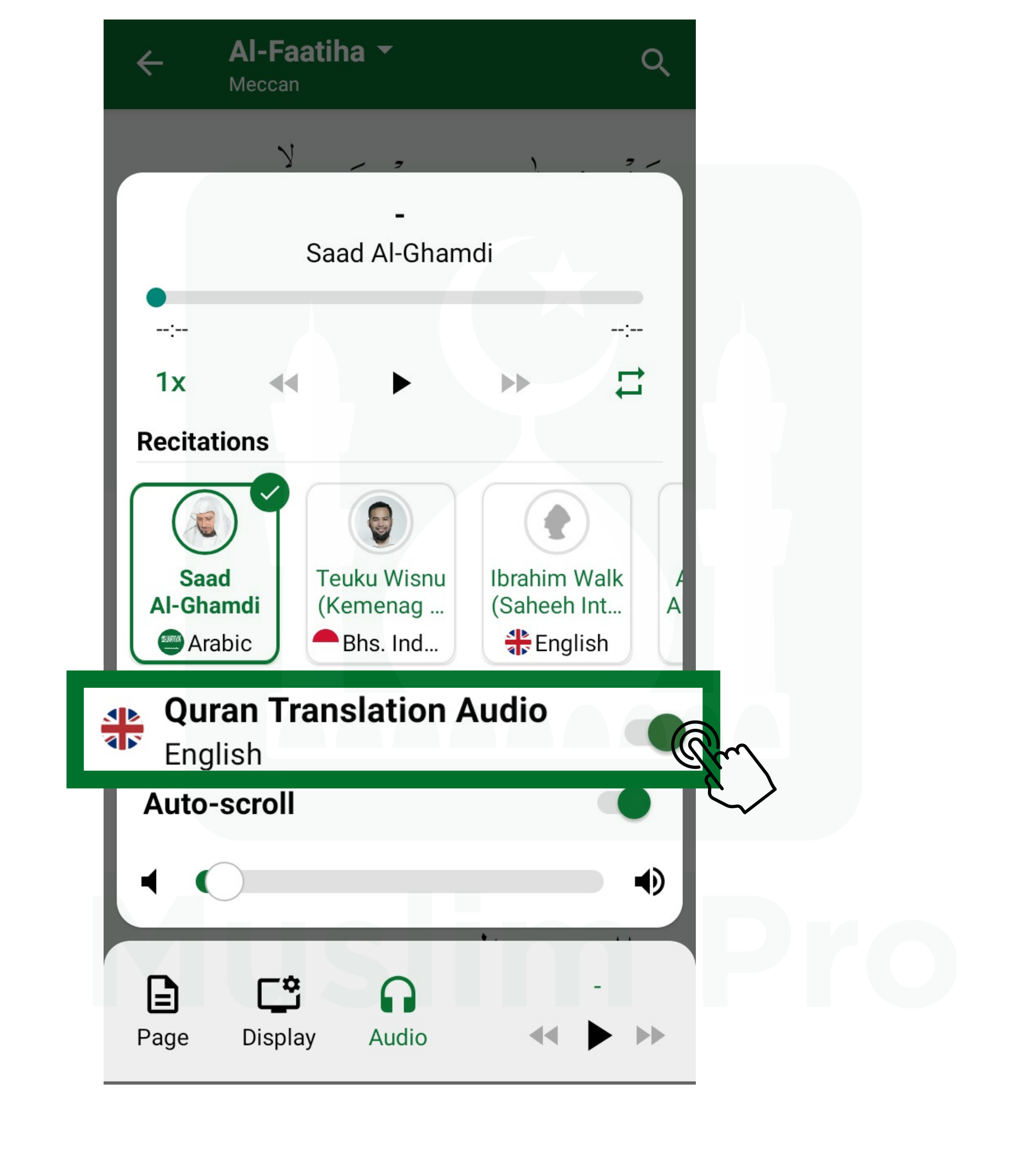 5. Tap on the button to enable or disable the translation audio.