Are you seeing incorrect date in Islamic Calendar from Muslim Pro app?
This is because the Islamic (hijri) calendar might vary by 1 or 2 days from country to country.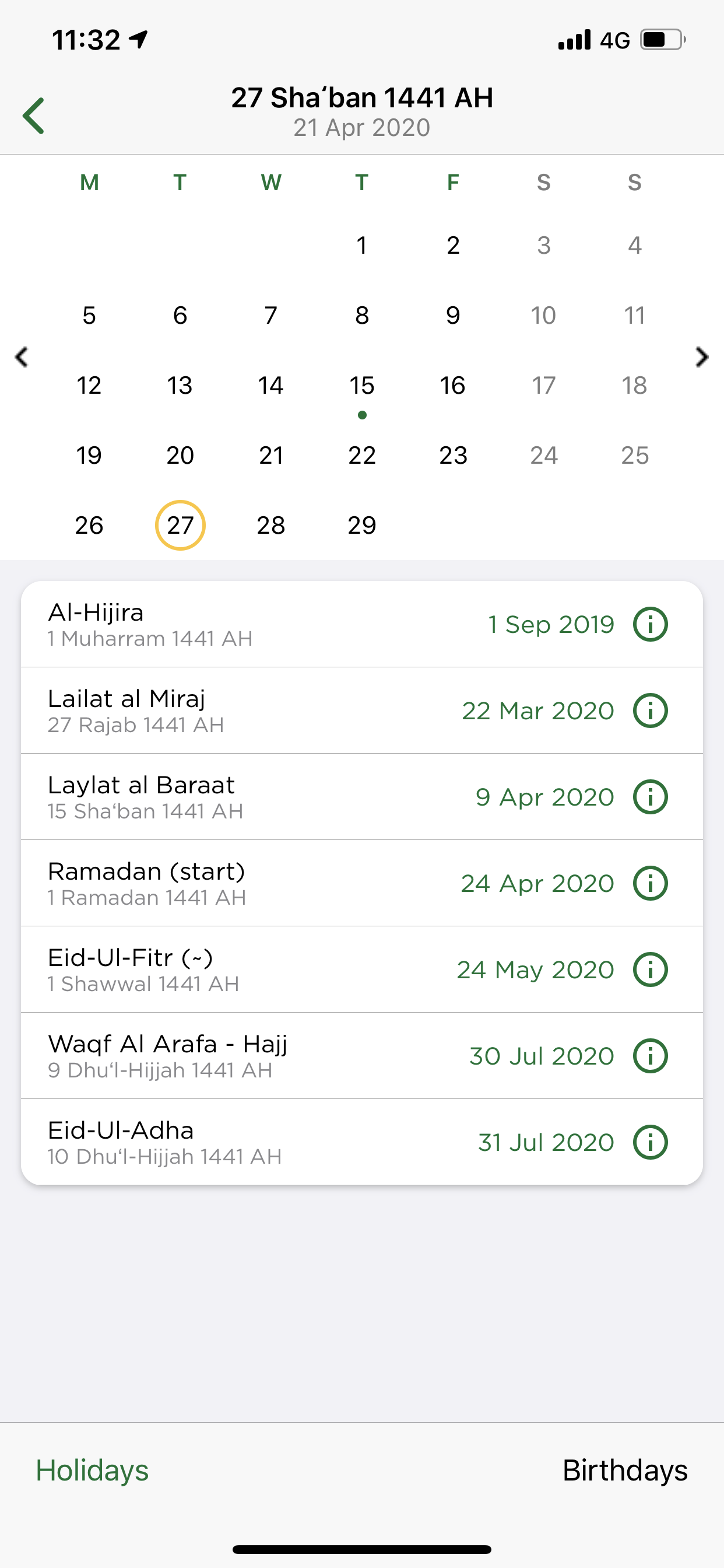 In order to obtain the exact same Islamic date as your current location, you can adjust the "Hijri Calendar" value under the Settings menu of the Muslim Pro application.
1. Click [Settings] (Gear icon) on the top right corner of the Todays Page.
2. Go to [Islamic Calendar]
3. Tap on "Hijri Correction"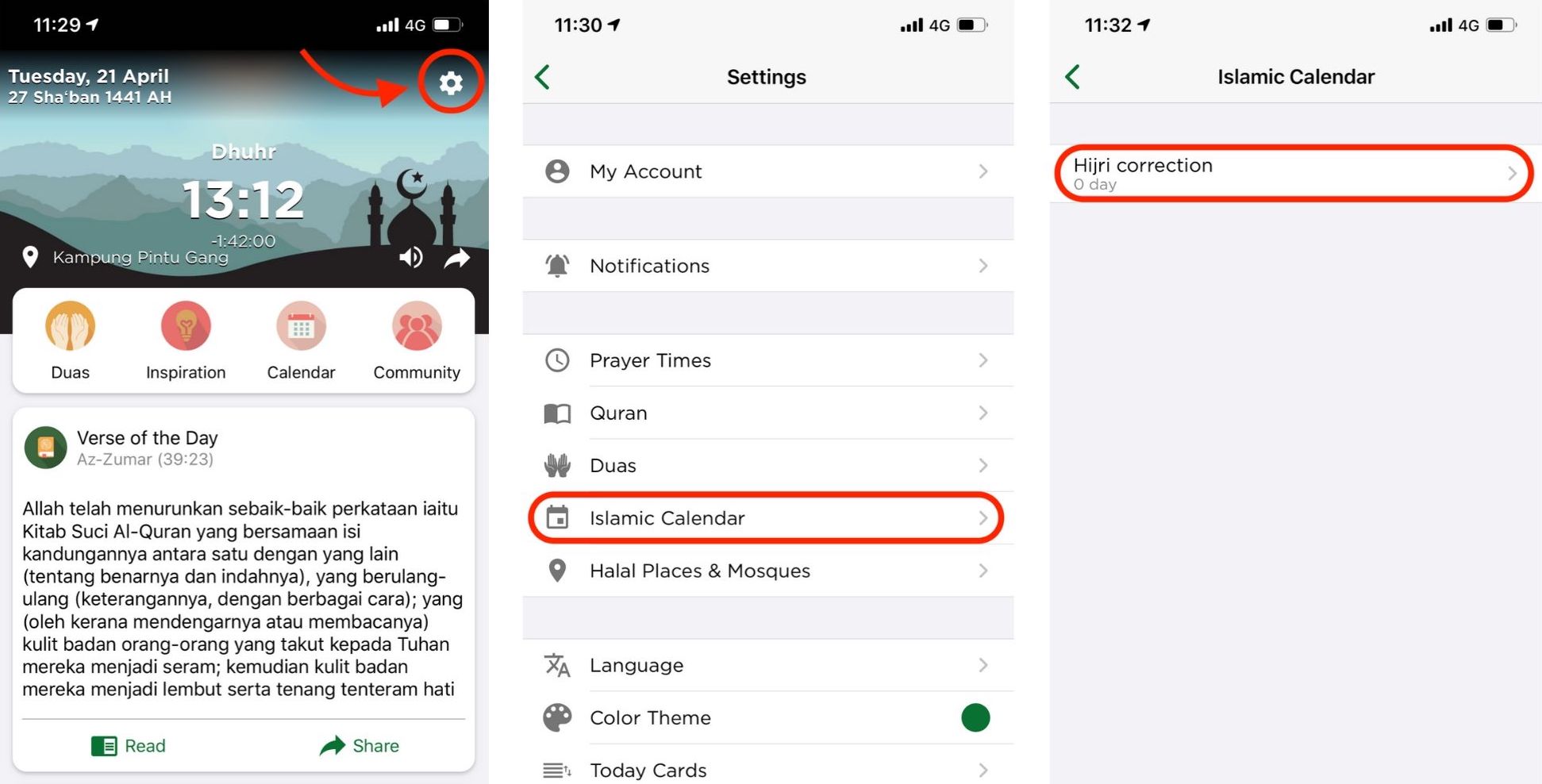 4. Manually select the days adjustments you wish to app and then click on "Done" to save your changes.
5. The Hijri Calendar will change accordingly.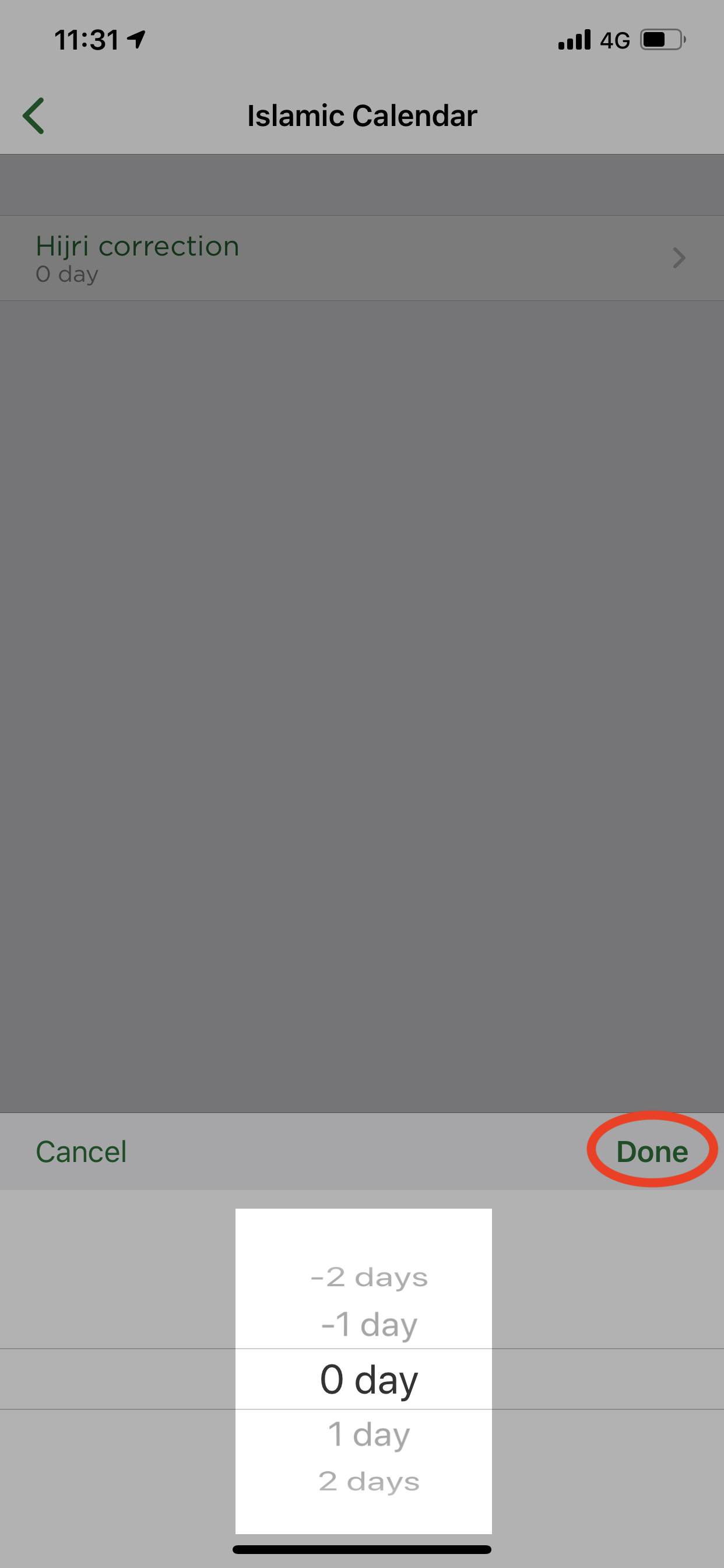 Should you require further assistance, kindly contact us at support@muslimpro.com