We understand a few users are concern about Muslim Pro app are consuming their device's battery too much.
However, in order for you to be able to receive or hear adhan notifications from Muslim Pro app, you must follow the below settings (respective to your device model and OS version):
1. Allow Muslim Pro app to "keep running on background" while device is in idle mode.
Go to [Settings] > [Battery] > [High Background Power Consumption] > Tick [Muslim Pro] app to always allow running in background.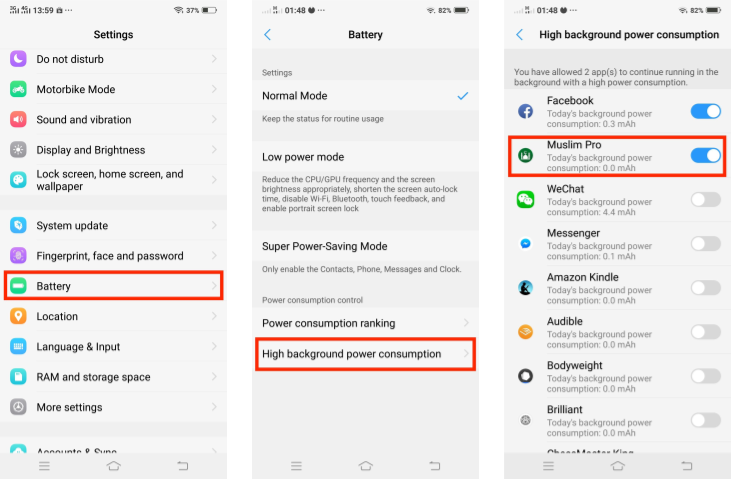 2. Set Muslim Pro app as "No Restrictions" for the power optimisation settings.
Go to [Settings] > [Battery] > choose app from [Battery Saver] > select [Muslim Pro] app > select [No restrictions] > restart your device.