Alhamdulillah. Muslim Pro app now offered various translations and audio recitations for our user to read and listen to Quran from the app.
You can go to [Quran] page to discover more about our Quran.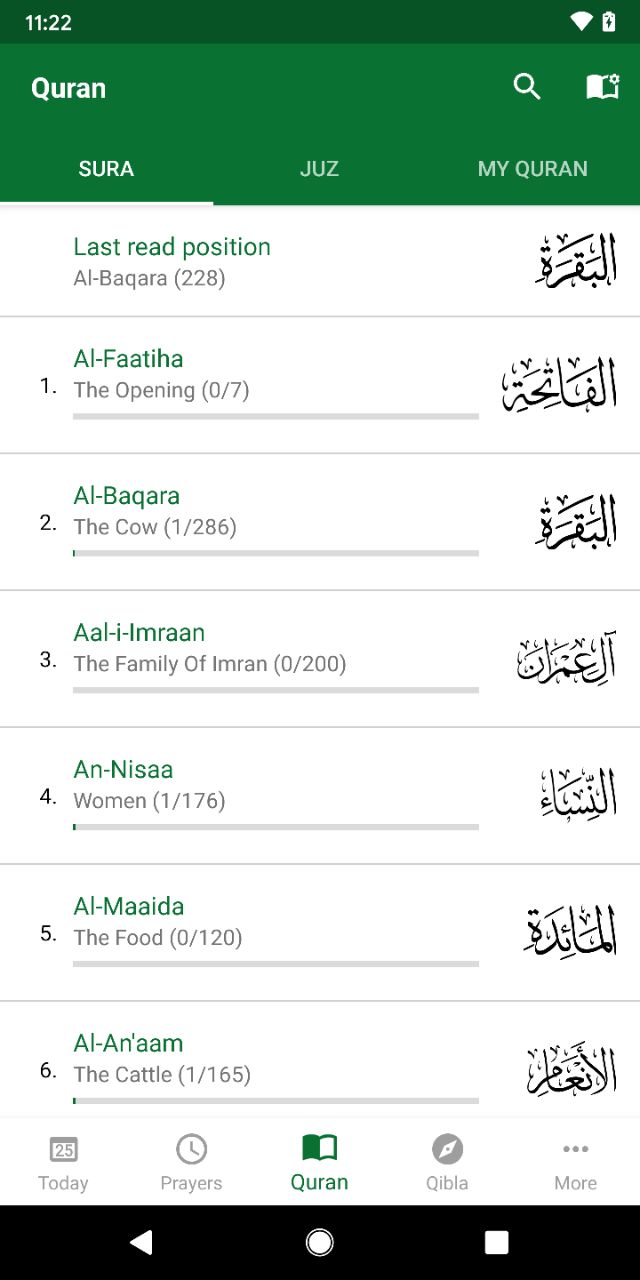 Under My Quran, you may also discover or find the Popular Surah or Verse.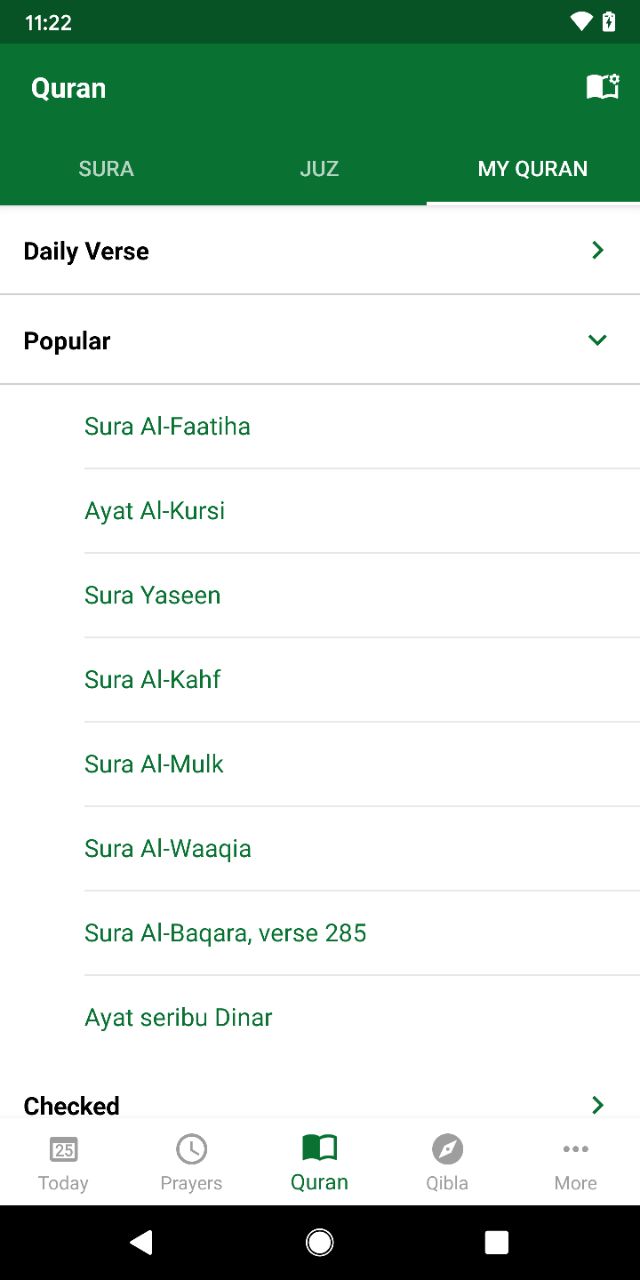 If you missed to open Daily Verse notifications, you can go to My Quran > Daily Verse. There are up to daily verses since last 14 days.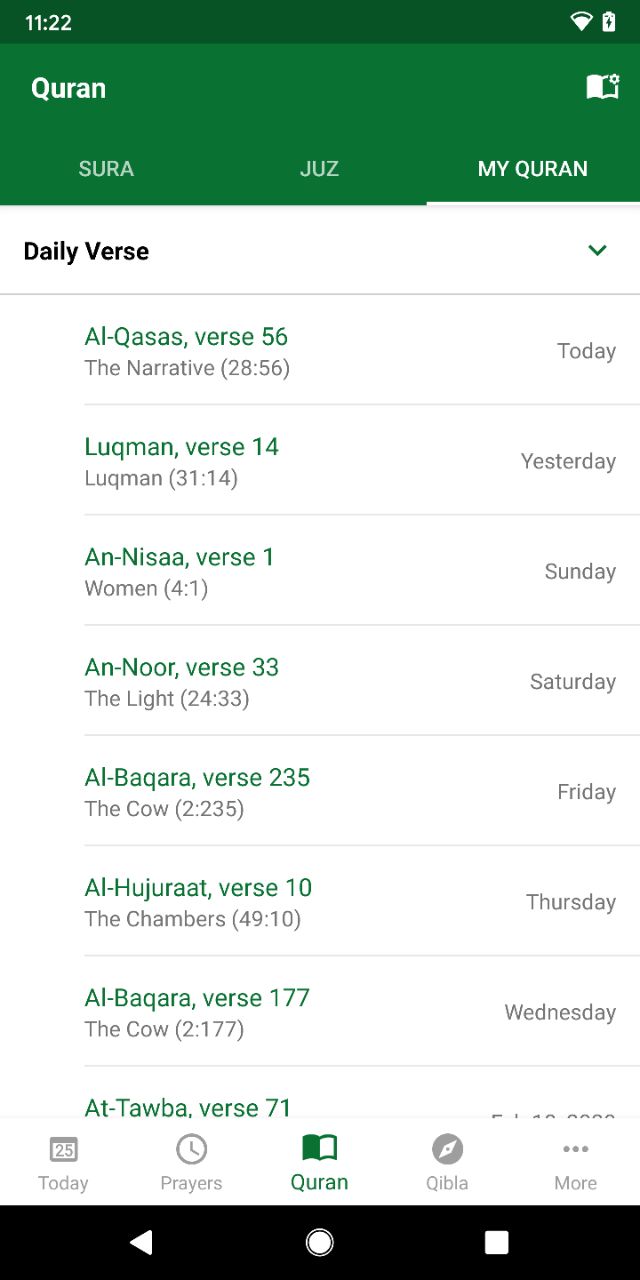 You can all save your Checked, Favorites, make a Notes and Highlights any aya or verse from the Quran and find them back later in My Quran section.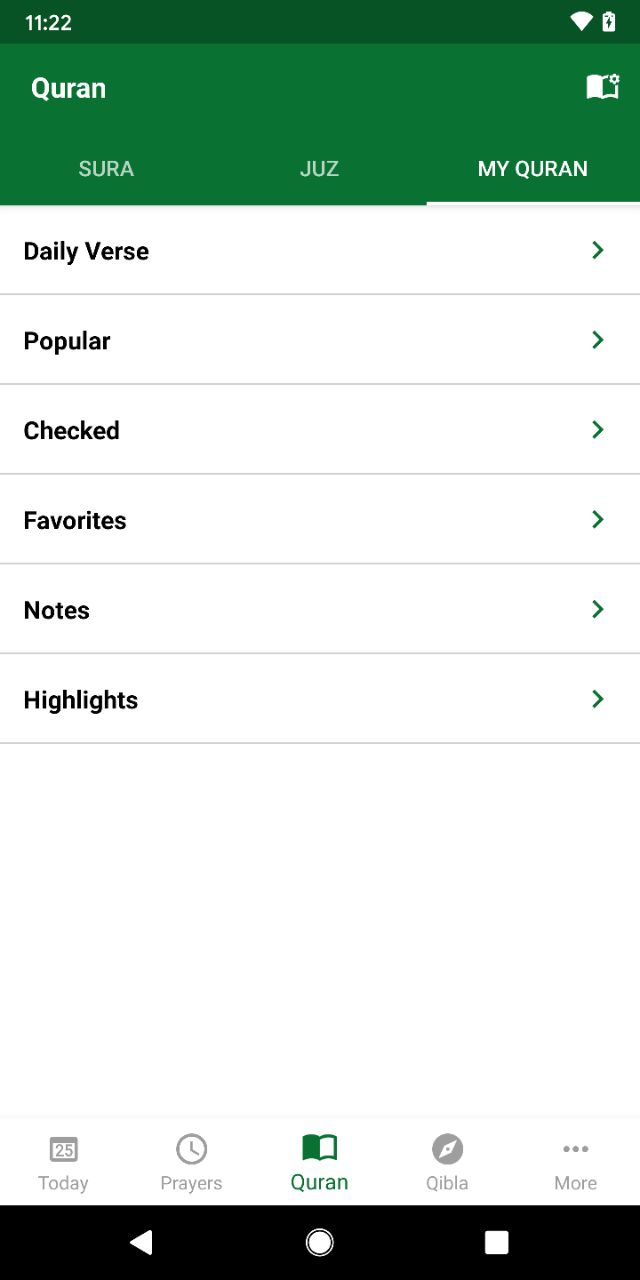 To learn more on how to change the translation and choose another Quran settings, you may refer to Quran section
Previous: How to change the prayer names? | Next: Explore other features