Muslim Pro has introduced a new notification center for users to easily enable or disable any feature notification from the App. The notification center will allow you to control notification for the following features:
Adhans

Community (only if you login)

Islamic Calendar

Fasting Reminder

Daily Verse of Quran.
To use the Notification Center
Go to [Settings] page (gear icon)

Select [Notifications]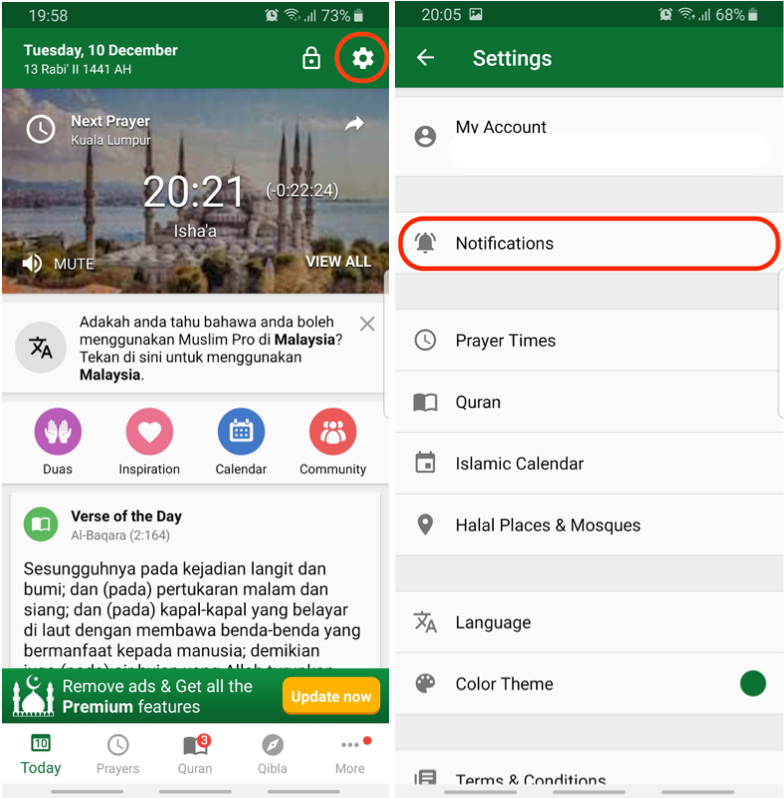 To change the Adhan notification settings.
Go to [Adhans]

Select any prayer time you would like to adjust (Eg. Dhuhr)

Tap any Adhan voice you prefer. You will see it is ticked.

Make sure the volume settings is ENABLED.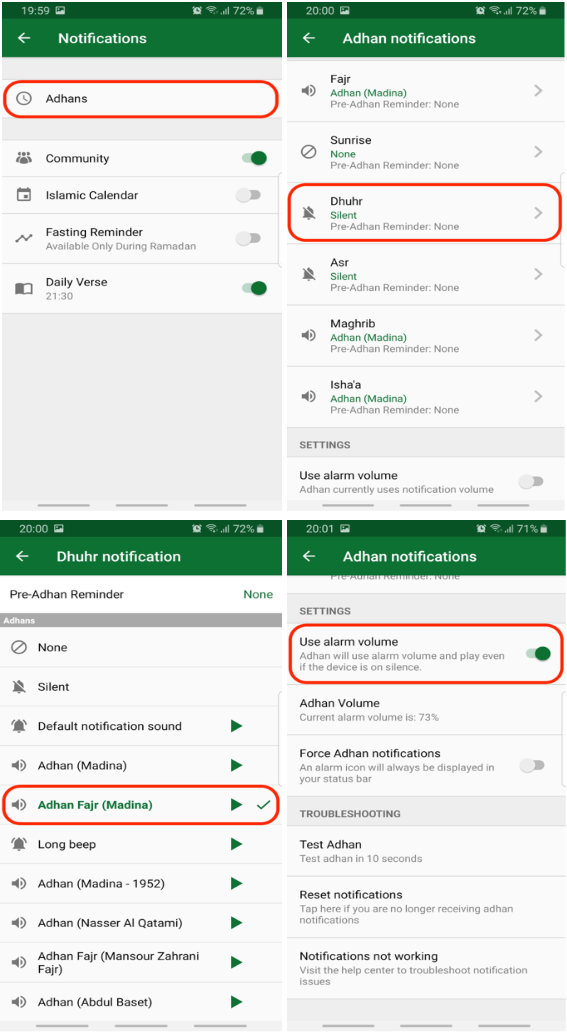 To adjust other features notifications.
You can ENABLED/ DISABLED using the toggle buttons on the right.