Muslim Pro has introduced a new notification center for users to easily enable or disable any feature notification from the App. The notification center will allow you to control notification for the following features:
Adhans

Community (only if you login)

Islamic Calendar

Fasting Reminder

Daily Verse of Quran.
To use the Notification Center:
Go to [Settings] > [Notifications]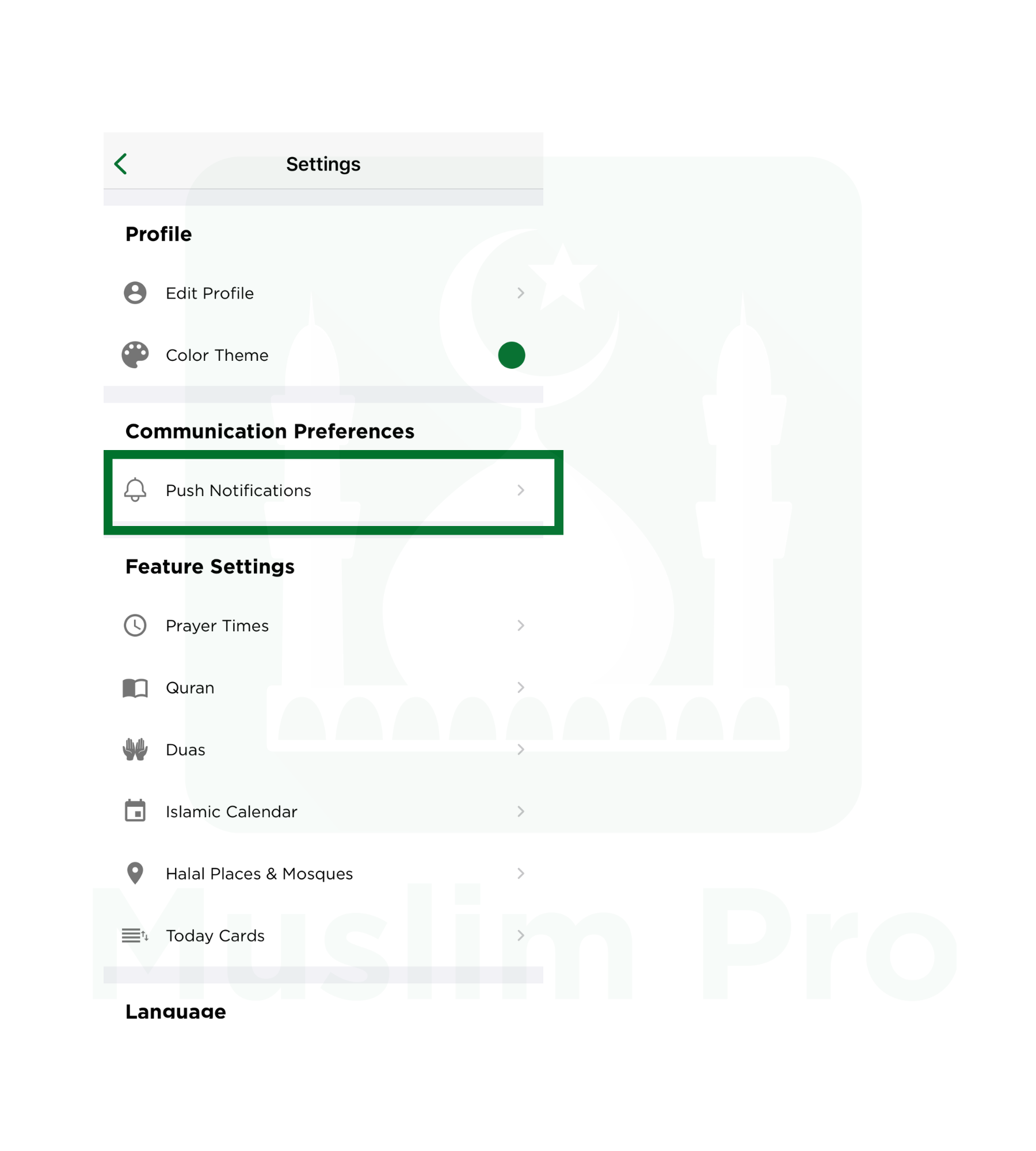 To change the Adhan notification settings:
Go to [Adhans]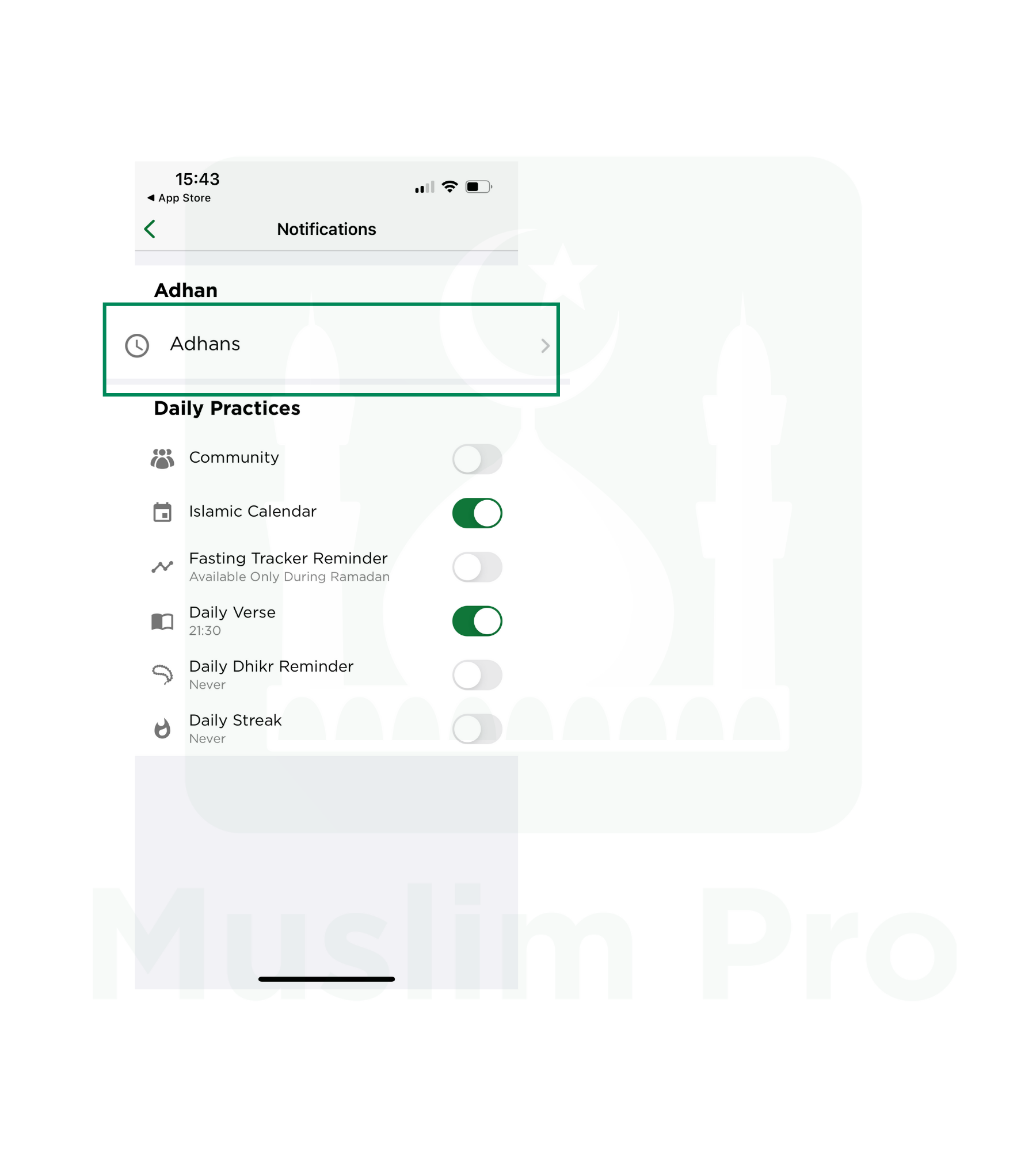 To adjust other features notifications:
Enable/ Disable using the toggle buttons on the right.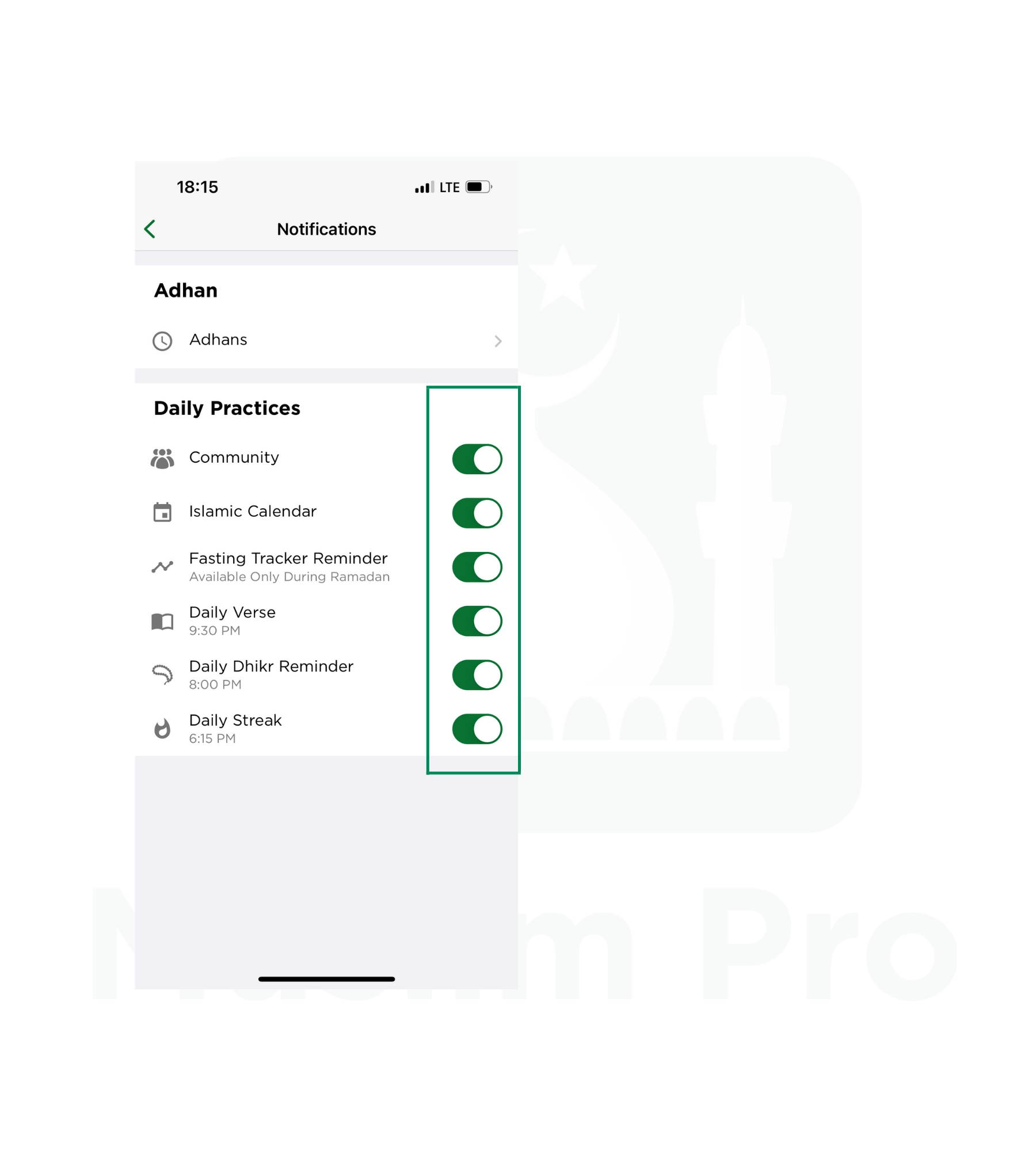 Should you require any assistance, kindly send us an email at support@muslimpro.com and we will be glad to assist you.