The Muslim Pro app offers the option to change the recitation speed of the Quran for a more customised listening experience.
To change the speed for Quran recitation:
1. Go to the [Quran] section.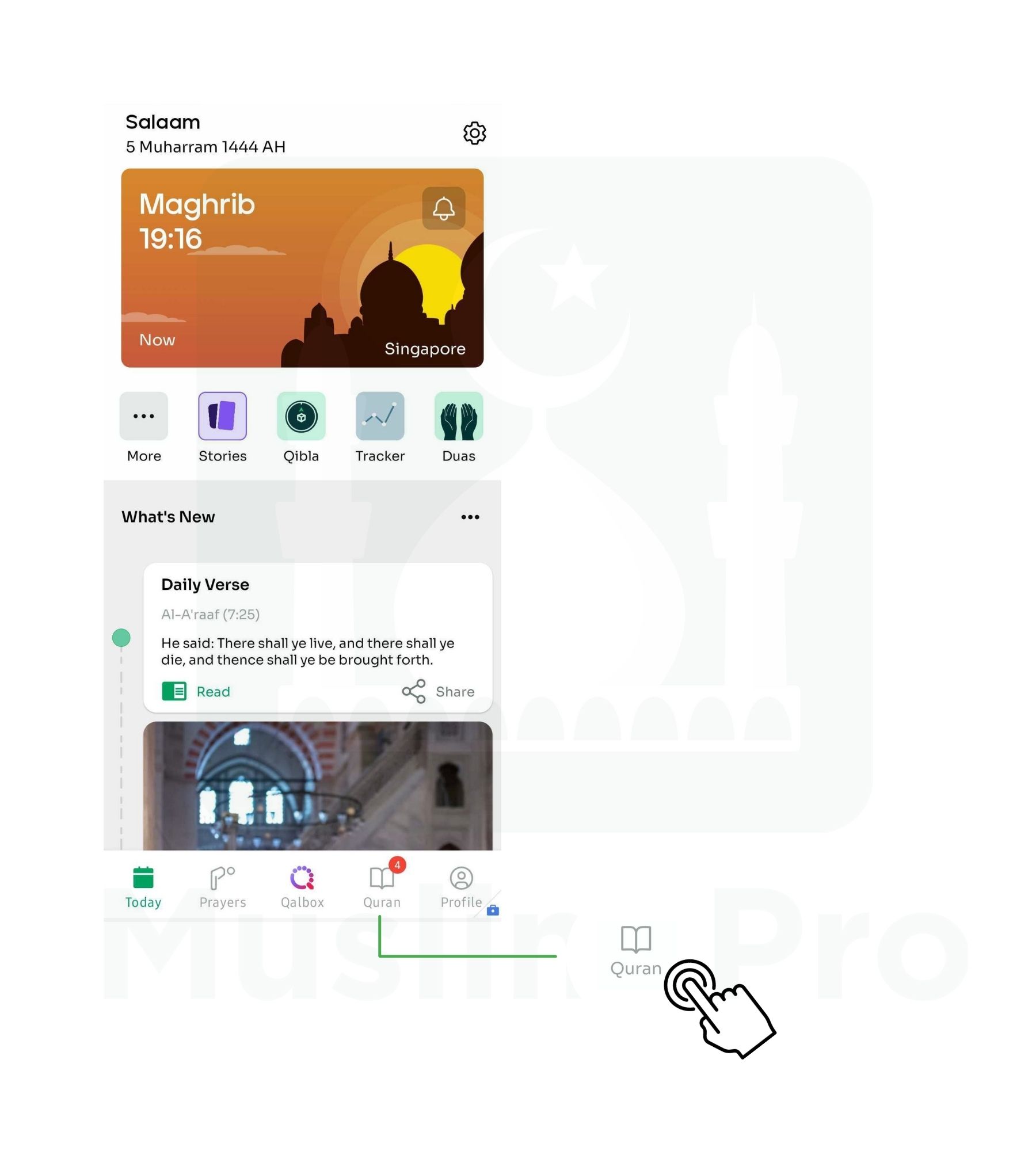 2. Click on any Surah.
3. Click on the Audio icon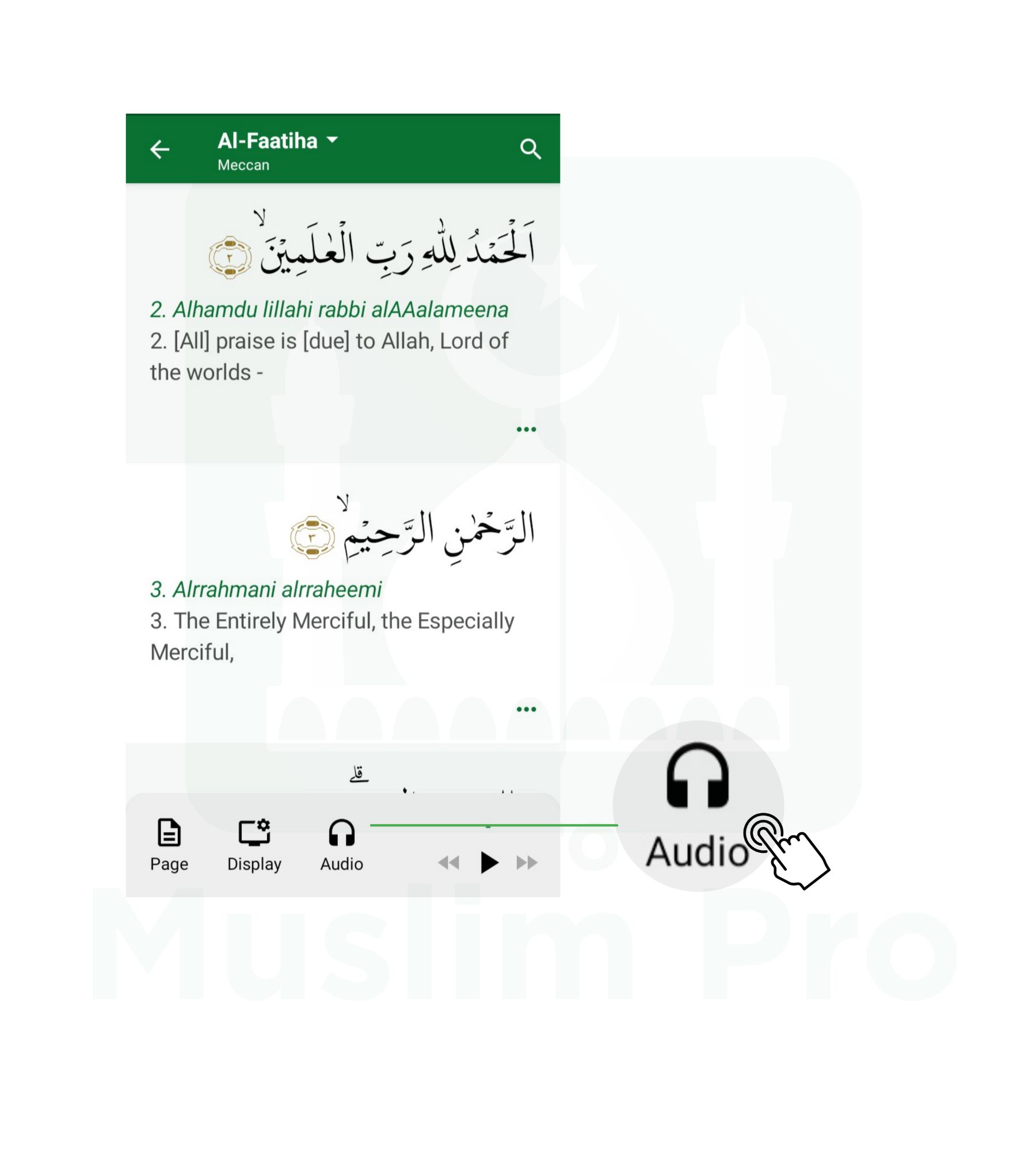 4. On the Playback Options, select your speed of your choice.