Muslim Pro now offers monthly and yearly Premium subscription plans on top of the Lifetime Premium for users to purchase. Monthly and Yearly subscription includes a 7 days Free trial period that will begin once you have confirmed your purchase with your device's app store.
*Please note that you will not be charged yet during the 7 days Free trial period. (it is only valid for first time purchase which never purchase and cancelled the subscriptions before)
How to subscribe to a new Premium subscription plan?
1. On Muslim Pro app homepage, click the [Lock] icon at the top of the page.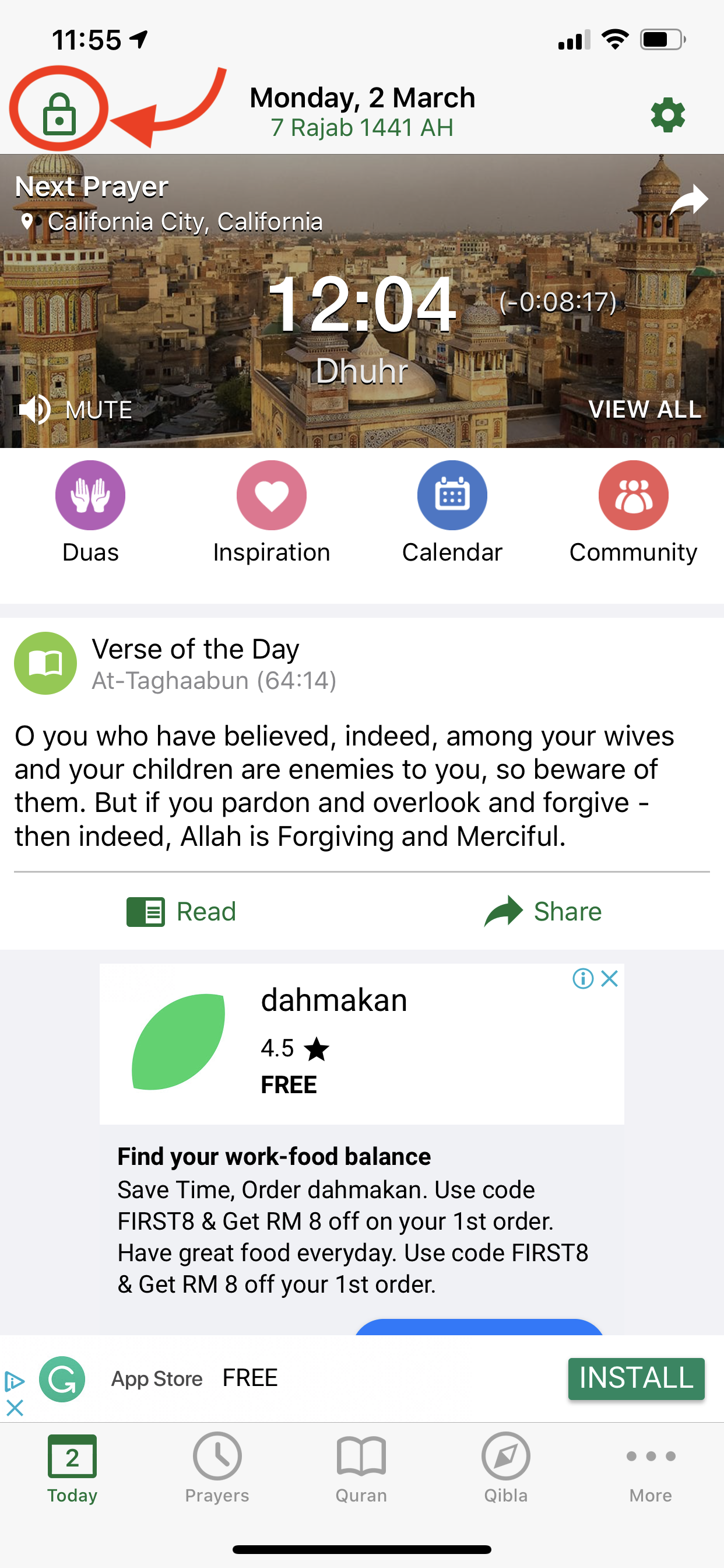 2. On the premium page, you will see the type of subscriptions offered. Click on [Try Free for 7 days] for monthly or yearly subscriptions. If you selected lifetime, click on [Upgrade now.]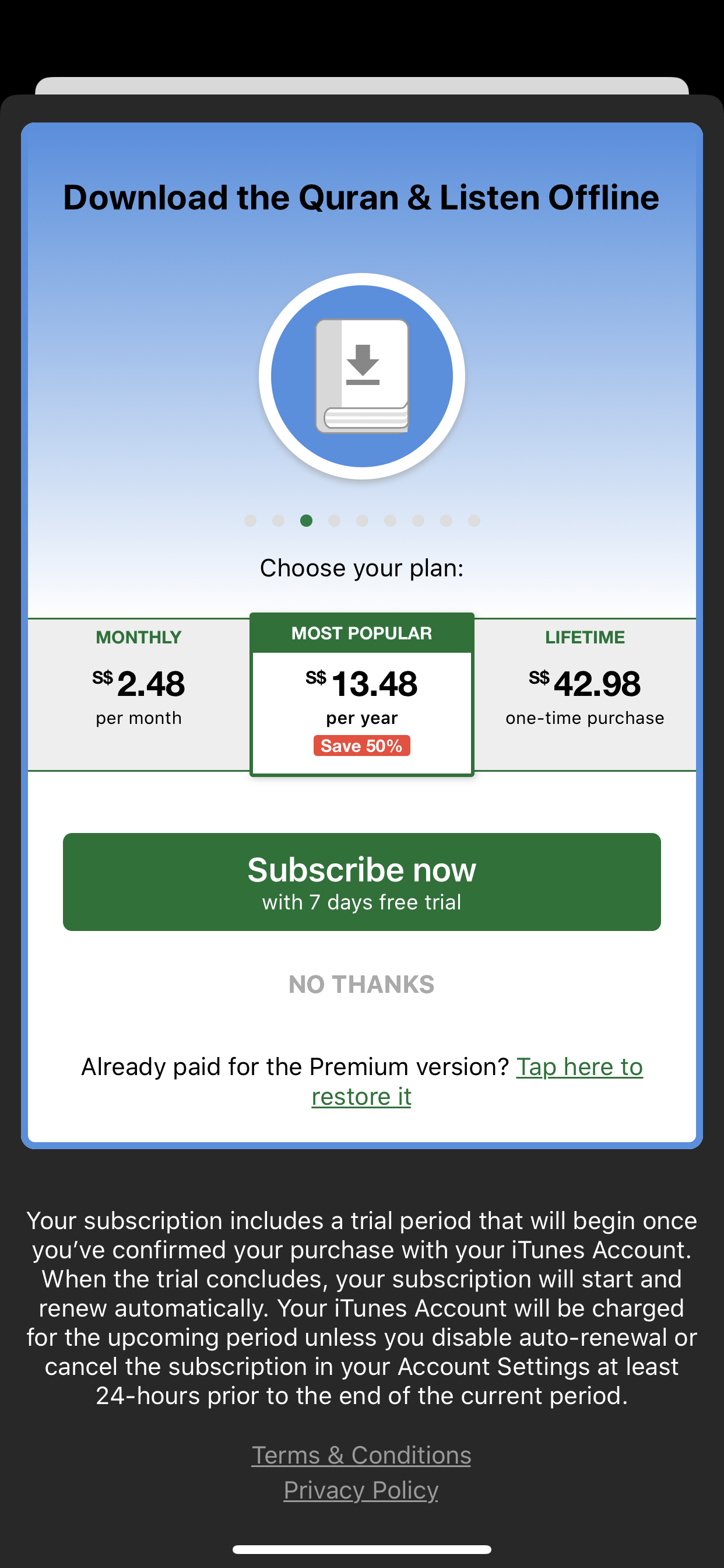 3. Create a new Muslim Pro account or login to your existing Muslim Pro account to restore or apply this Premium subscription purchase. You can create a Muslim Pro account by either linking your social accounts (Facebook or Google), mobile number or create a password for an existing email address.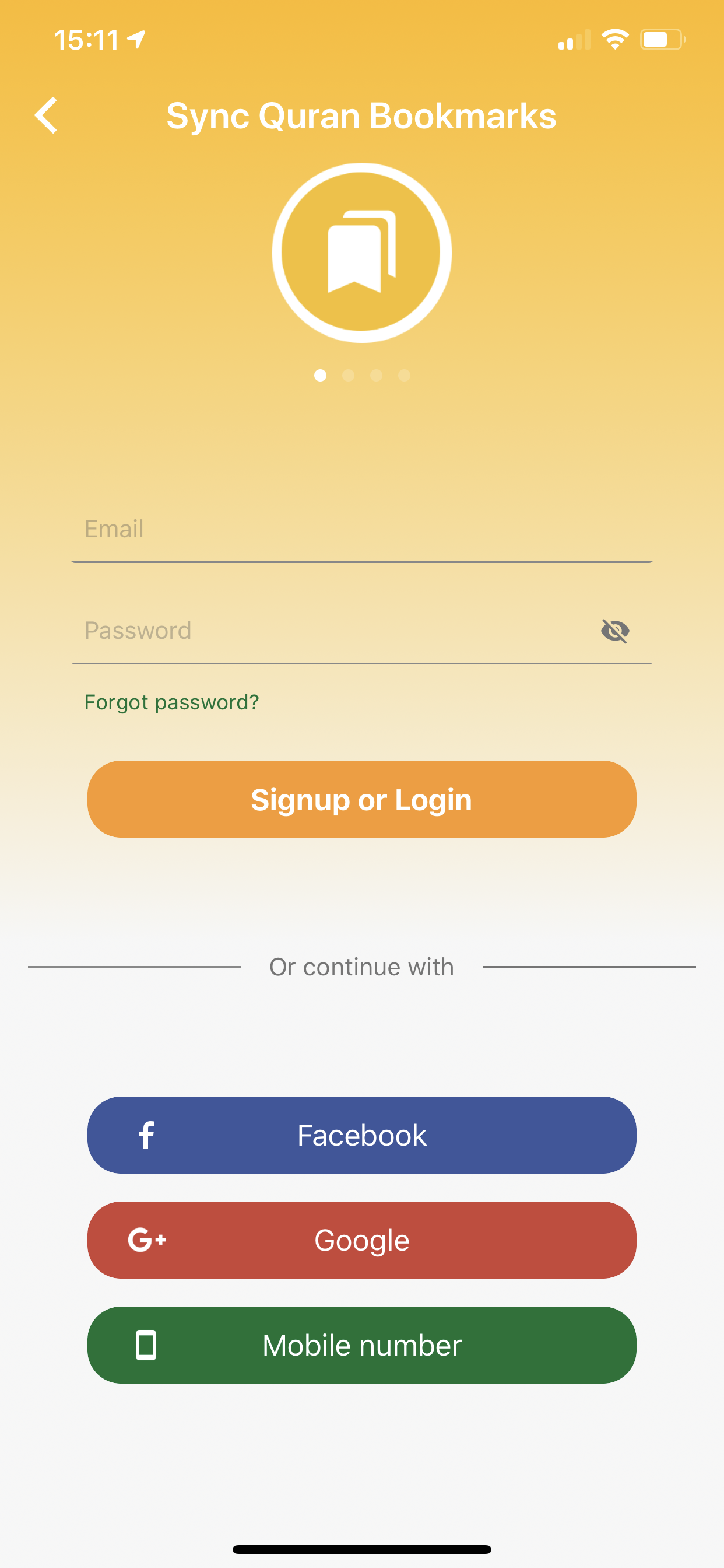 Once you have successfully sign up or log in, you can now enjoy the 7 days Free Trial for the Subscription plans or the Lifetime Premium upgrade of Muslim Pro.
Do take note that a Muslim Pro account is required to restore your Premium purchase. With the new version of Muslim Pro, users will have to log in on their Muslim Pro account to use your Premium purchase across multiple devices (Android or/and Apple).
What happens after the free trial period?
At the end of the 7 days Free trial period, you will automatically be charged by your device's app store based on the subscription plan that you have selected.
Payments are handled by the various platforms where Muslim Pro is distributed. This is actually a guaranty for you that independent developers like us do not have access to your payment details as payments are processed by Apple, Google or Samsung depending on your device.
Cancellation of Premium subscription
We have the obligation to rely on the payment mechanisms offered by the various platforms where Muslim Pro is distributed. If you wish to cancel your payment subscription for Muslim Pro, during the 7 days free trial or after the trial period, please contact the app store where you bought Muslim Pro (Apple, Google, Samsung depending on your device). Kindly follow the steps in the link below to cancel your subscription:-
Viewing your Muslim Pro account
In the [My Account] Page, Muslim Pro users can:-
Check which Premium Subscription plan you are currently subscribed to

Check which email address or phone number that you are logged in with

Check what devices is your Muslim Pro account currently connected with
Users can also link other alternative log-in methods to your Muslim Pro Premium account. You can read more on how to view your Muslim Pro account and link other log-in methods here.
Are you already a Premium user who purchased Premium before the new version of Muslim Pro?
Legacy Premium users who purchased the app before the new version will not be affected by the new Premium subscription plans or the new Lifetime Premium price - you do not need to pay again.