Generally, you should check and ensure the notifications for Muslim Pro has been allowed or ENABLED. In this section, you can see the notification Settings for each android version.
Go to device's [Settings] > [Notifications] > search for [Muslim Pro] > Turn ON "allow notifications" or make sure Notifications is NOT blocked.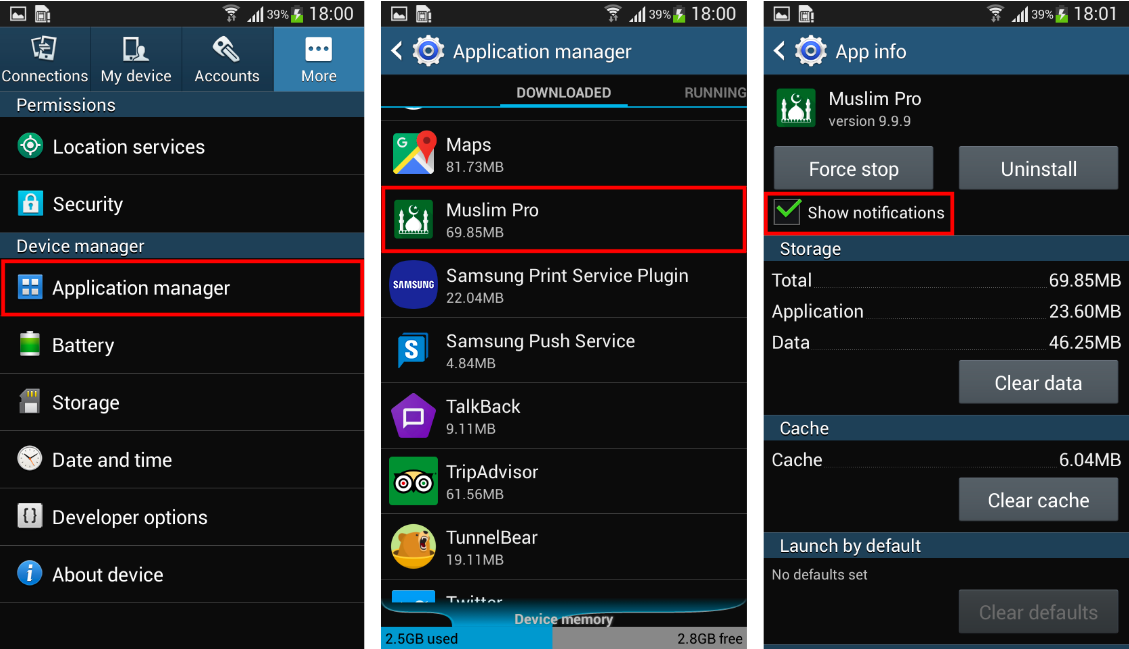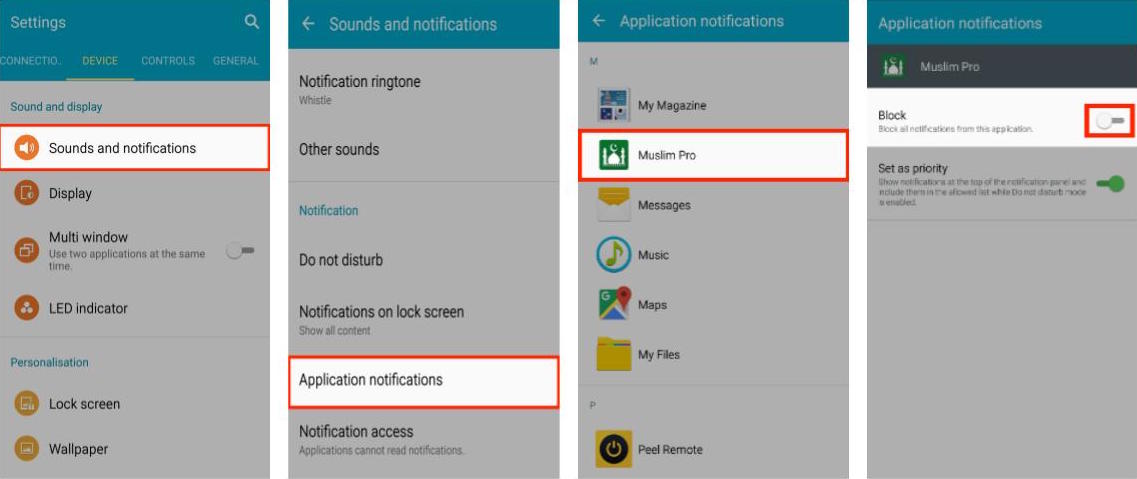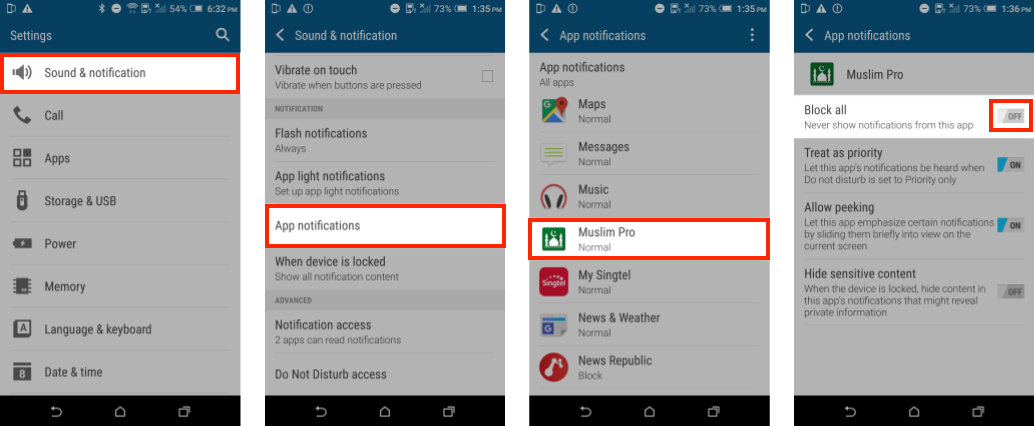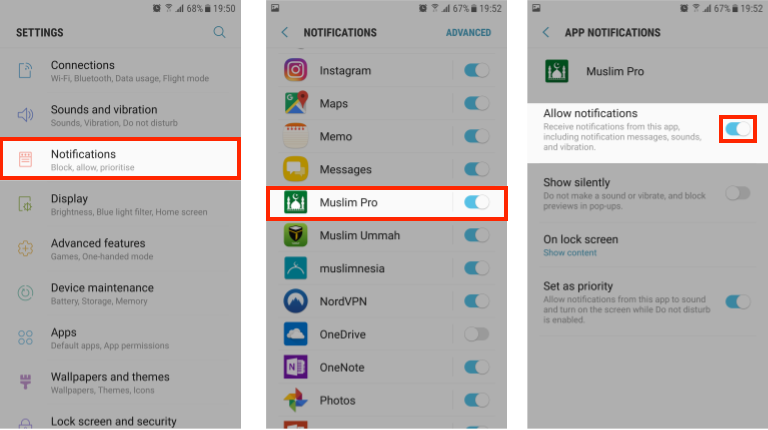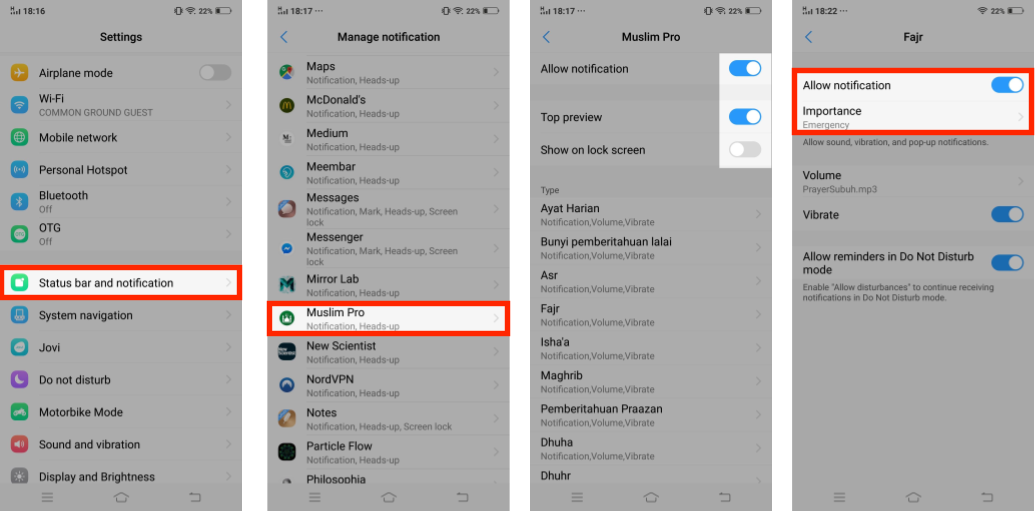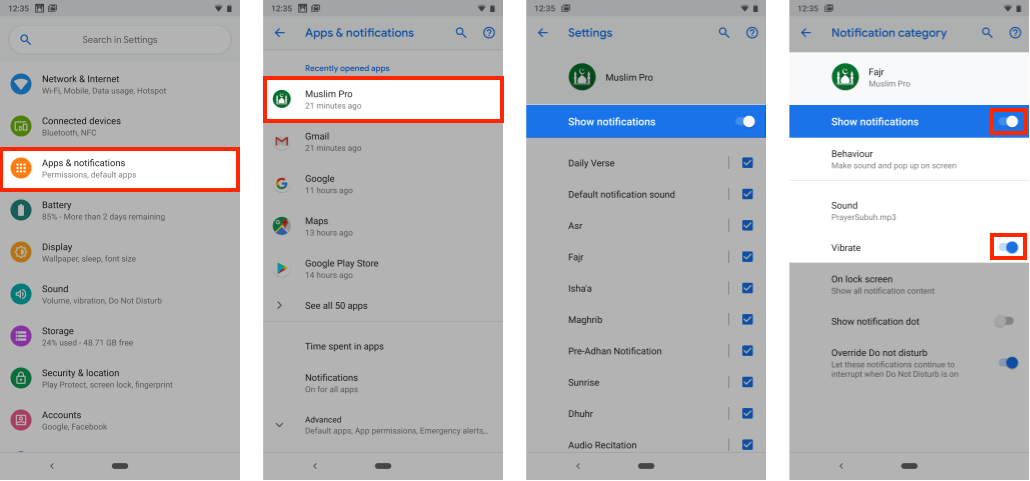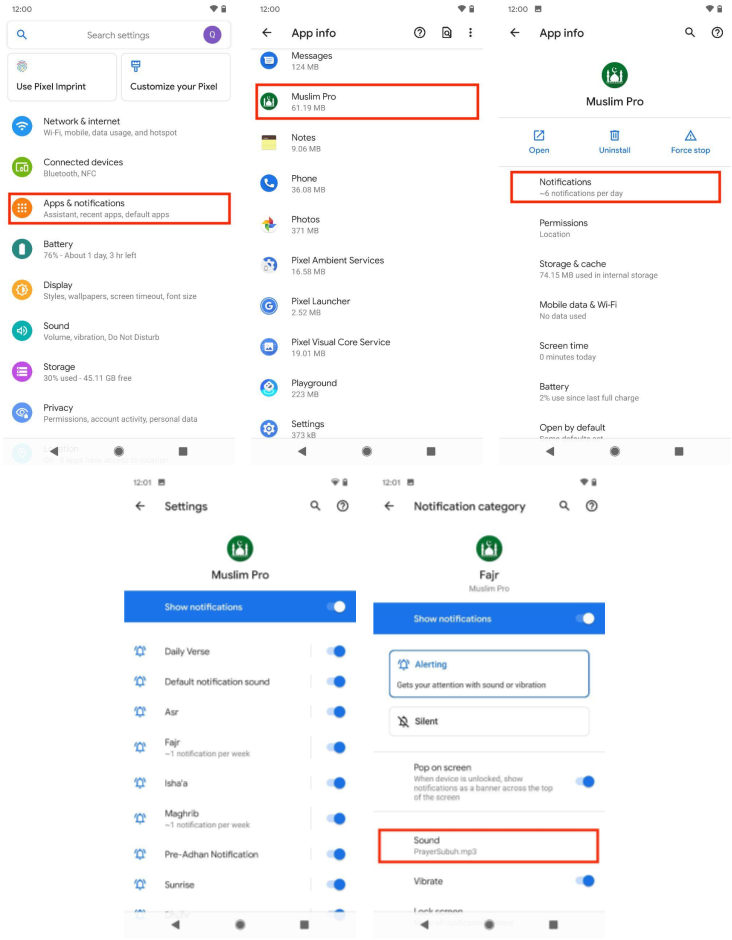 *Please note that for Android 8 and above, you can customise the notifications for each prayer time from the device's App Notifications Settings.
*The sound file name written should be PrayerSubuh.mp3 for adhan to work.