You can run below troubleshooting to see if adhan is not working due to Muslim Pro app or due to restrictions from the device settings itself.
1. Click on the [Settings] icon located at the top right corner.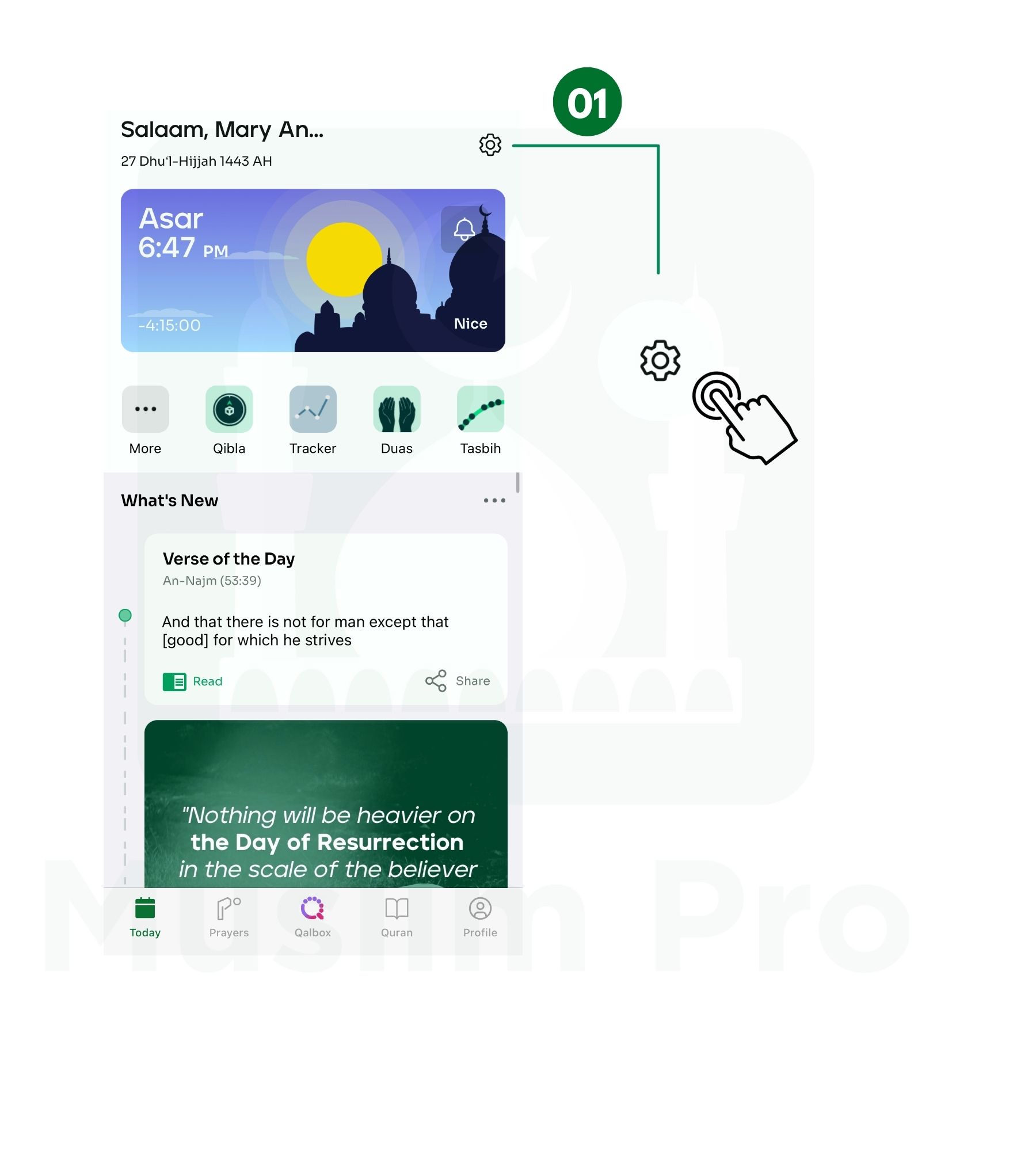 2. Click on [Notifications]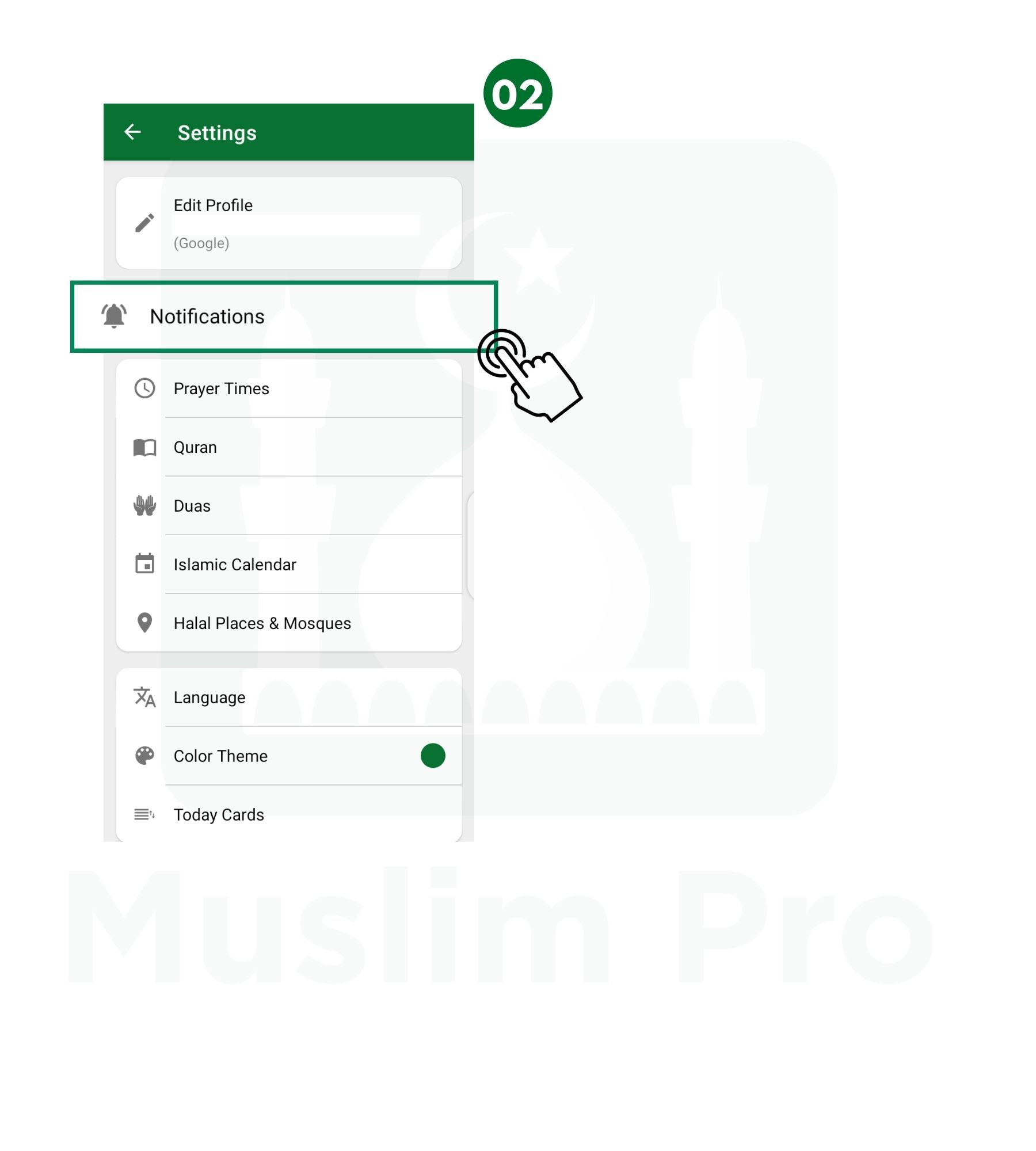 3. Click on [Adhans]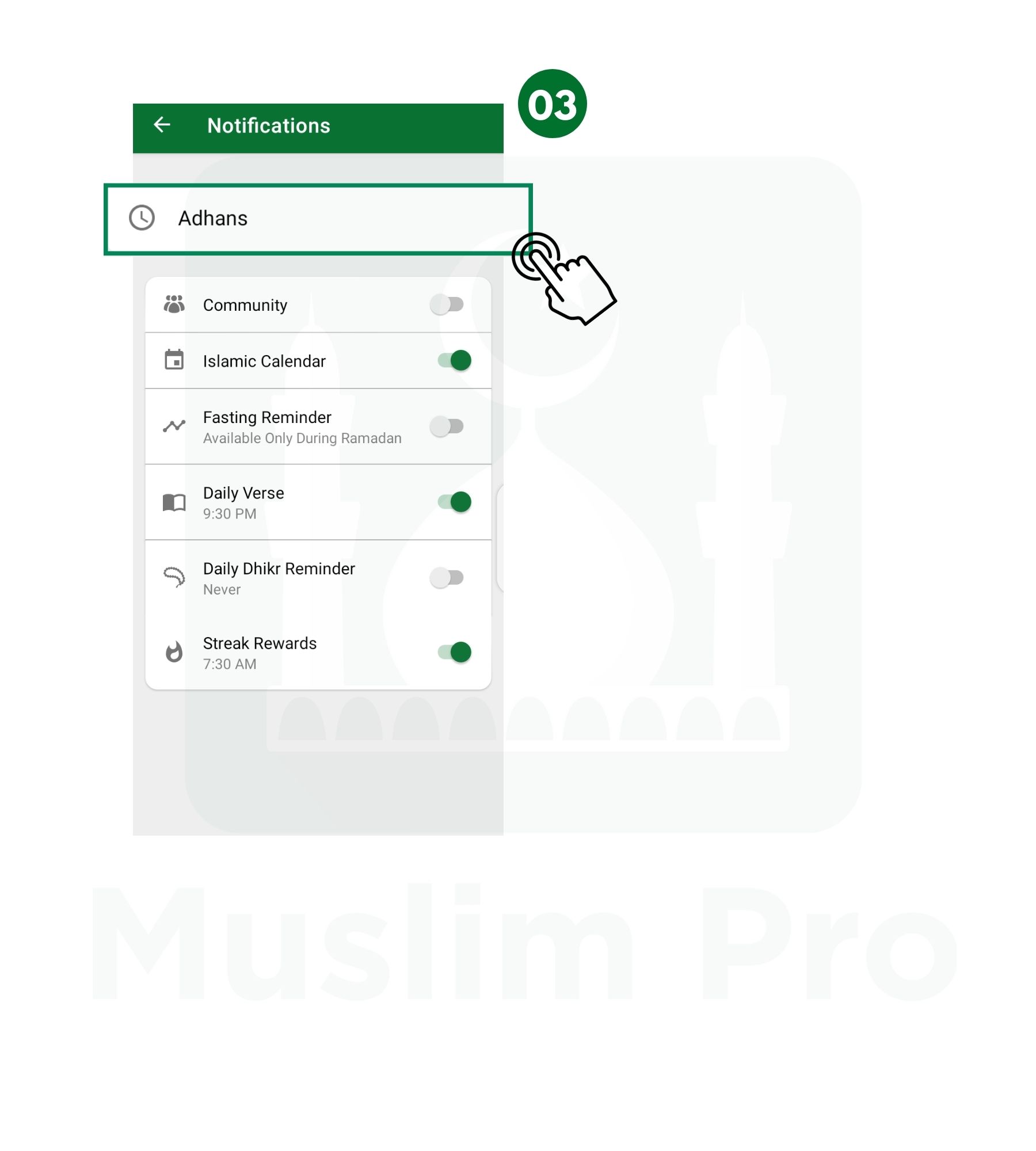 4. Scroll down to [Test Adhan], click on it to receive a note of the trigger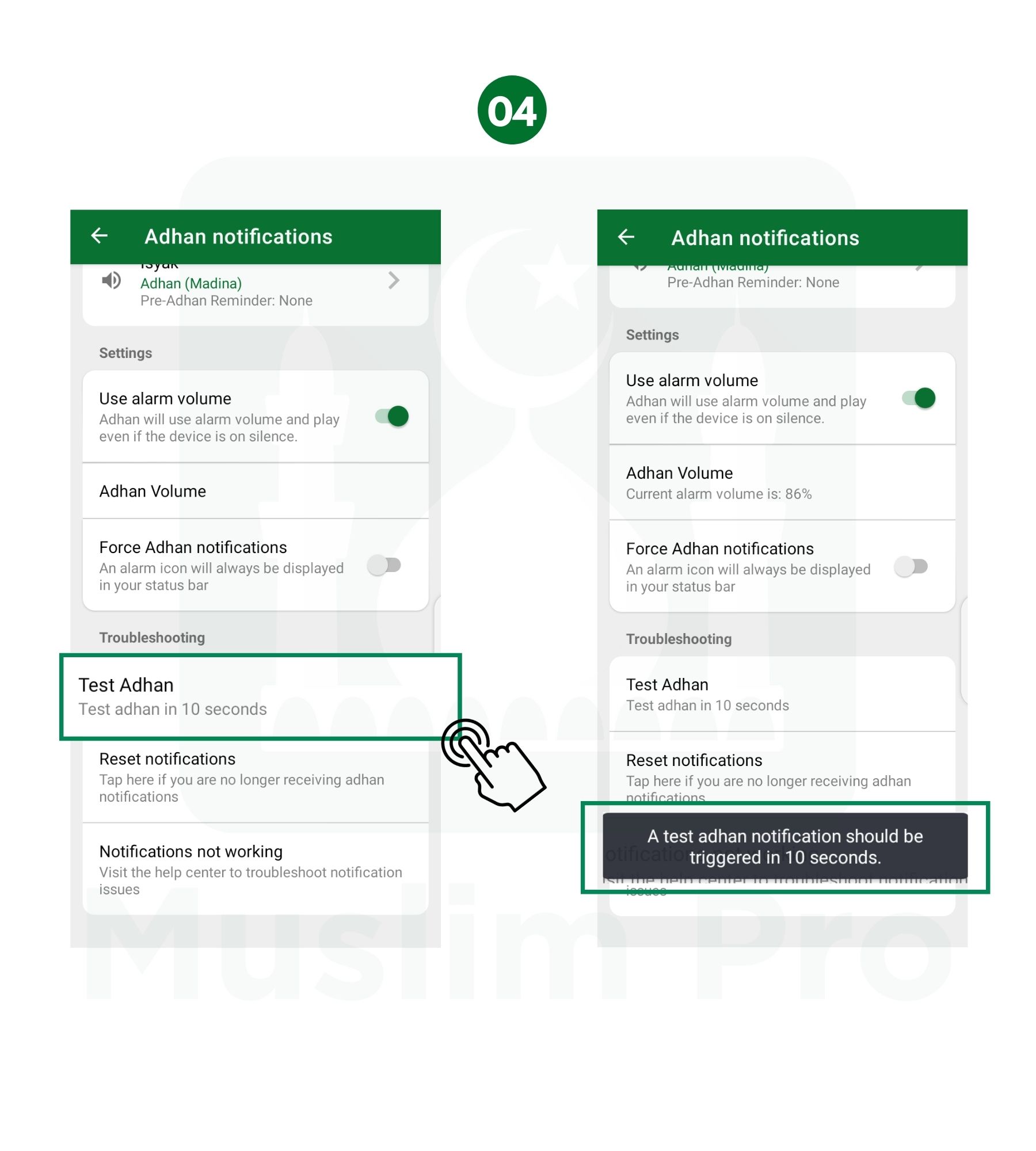 5. If you did not hear any adhan 10 seconds after click on [Test Adhan], please tap on [Reset Notifications]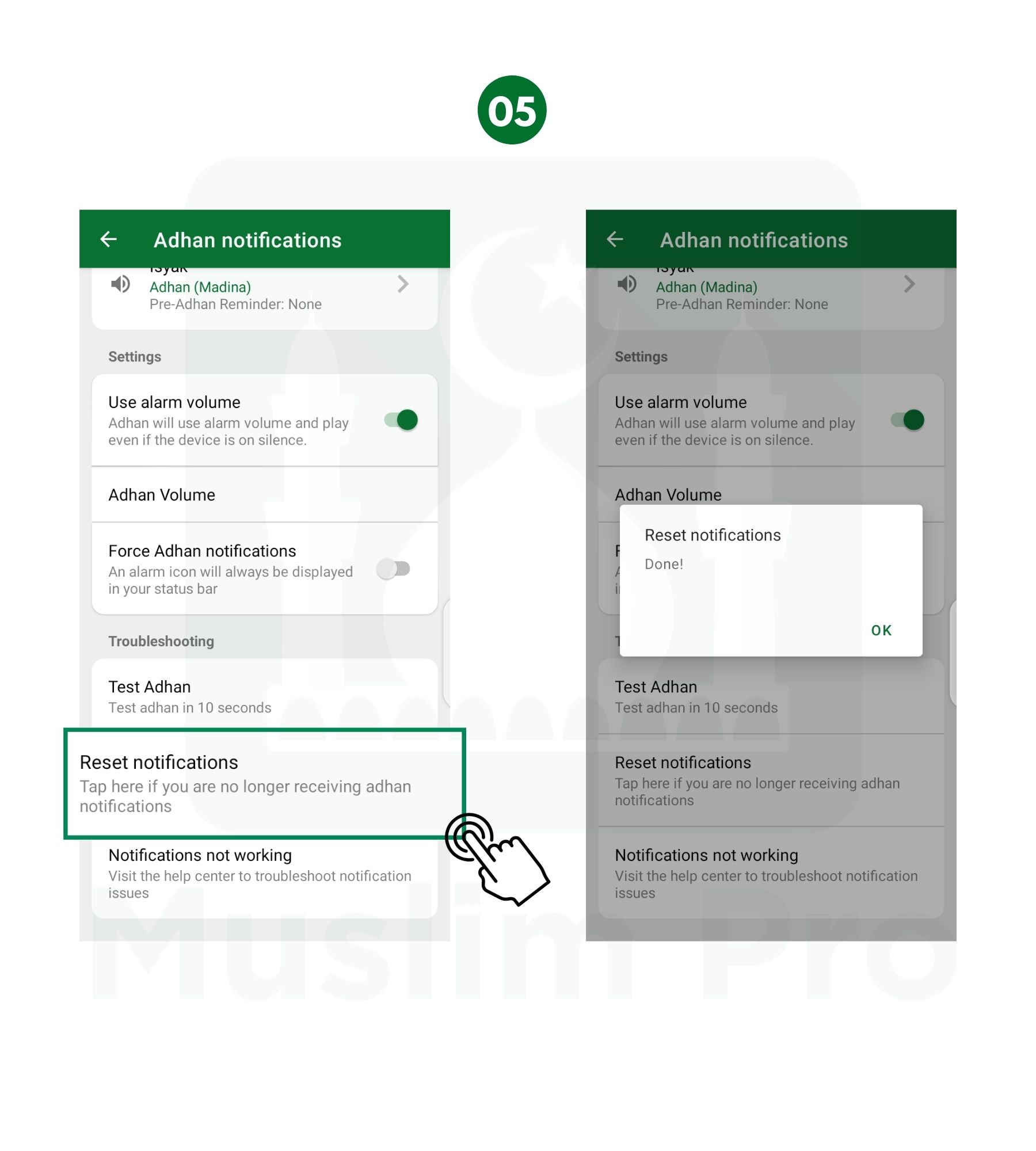 If you still cannot hear adhan after done the troubleshooting for Test Adhan and Reset Notifications, you should proceed to check the device's Settings for Muslim Pro notifications, permissions and battery details.