Would you like to set the prayer names in your native language?
Here's how to change it:
1. Navigate to [Settings]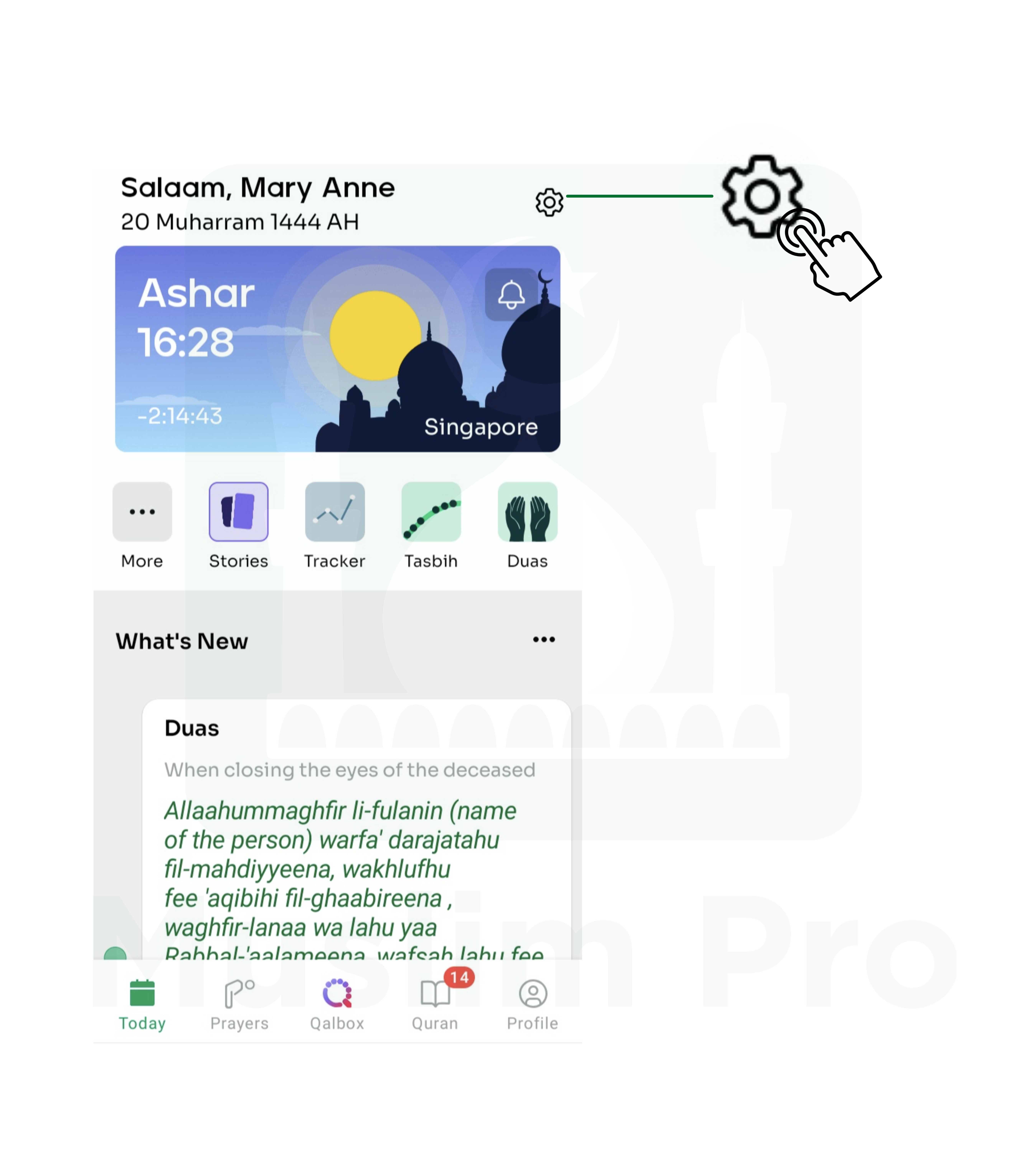 Note: If you are a free user, you won't be able to see the settings from the [Today] page. You can navigate to More > Settings. The settings icon is located top right of the All Features screen.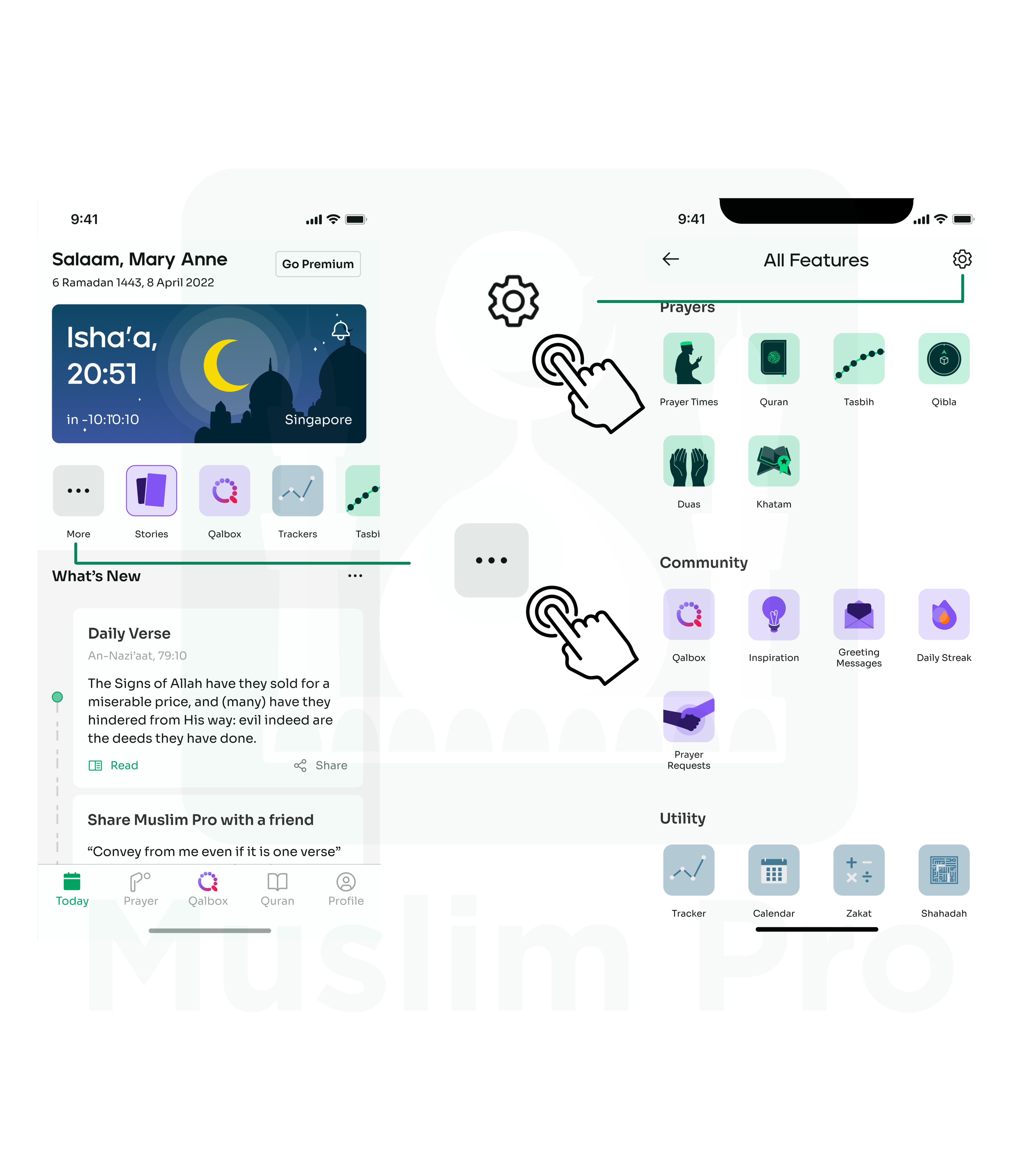 2. Select [Language]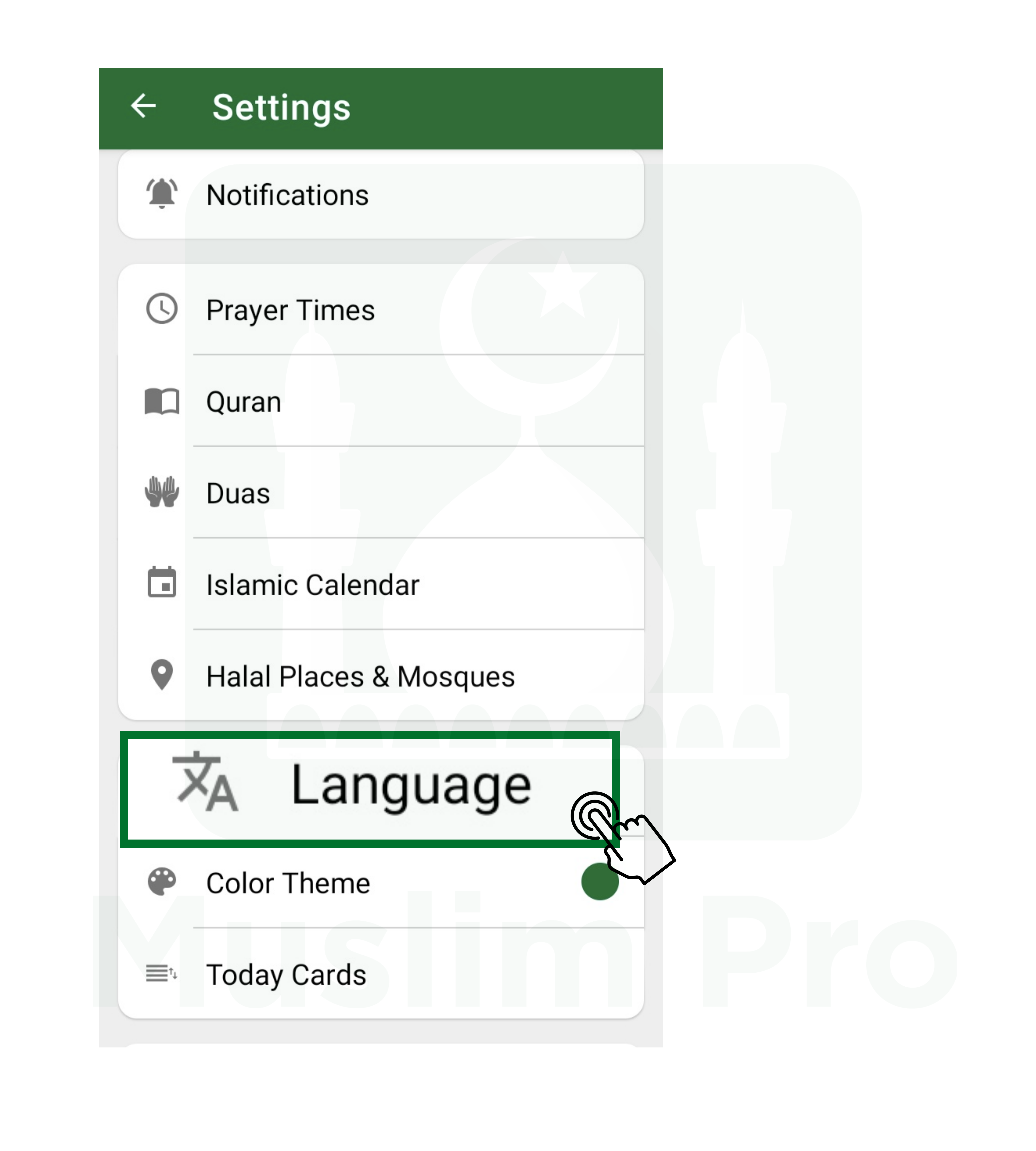 3. On the language settings page, click [Prayer Names]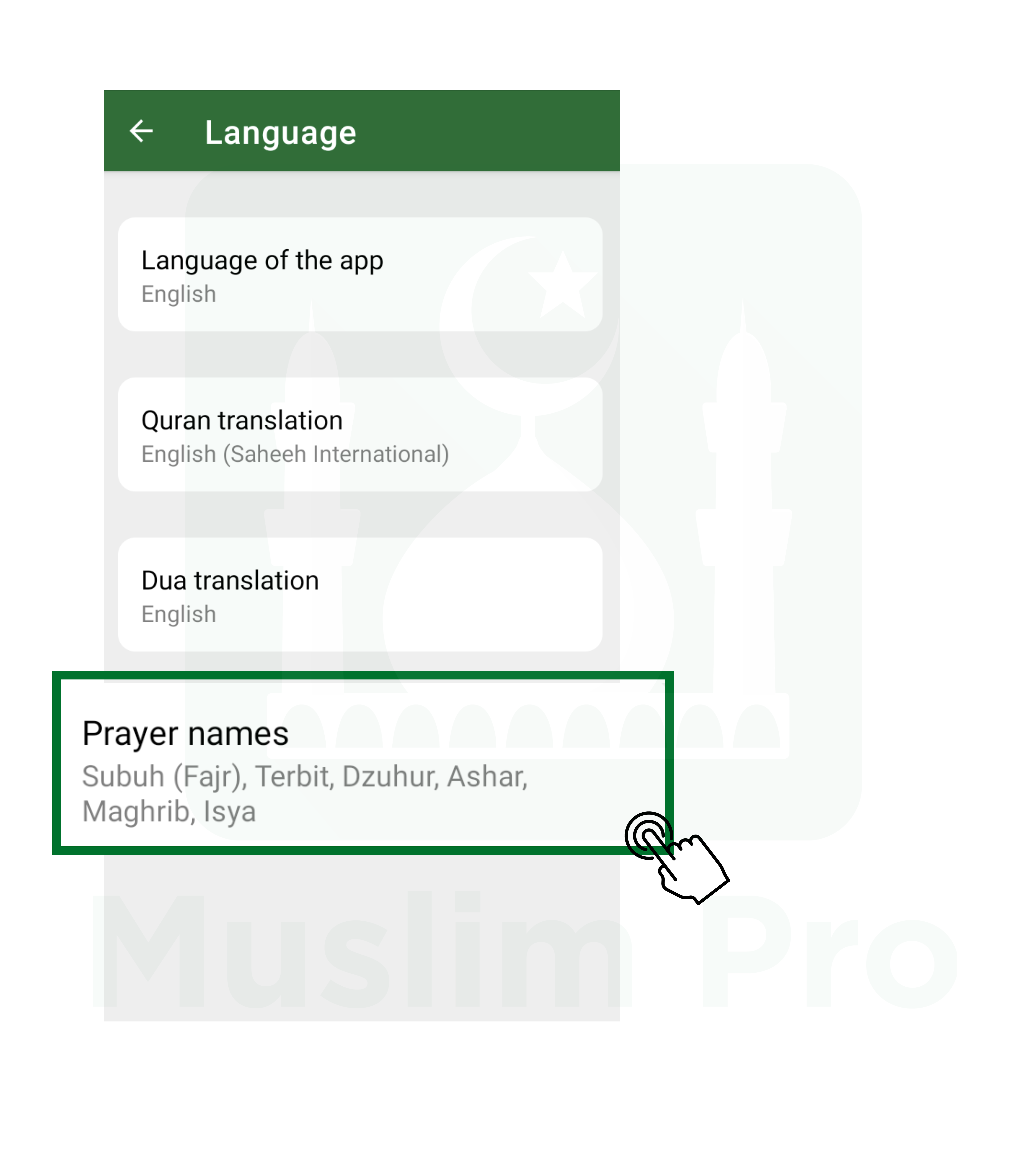 4. Tap on your preferred Prayer names according to your country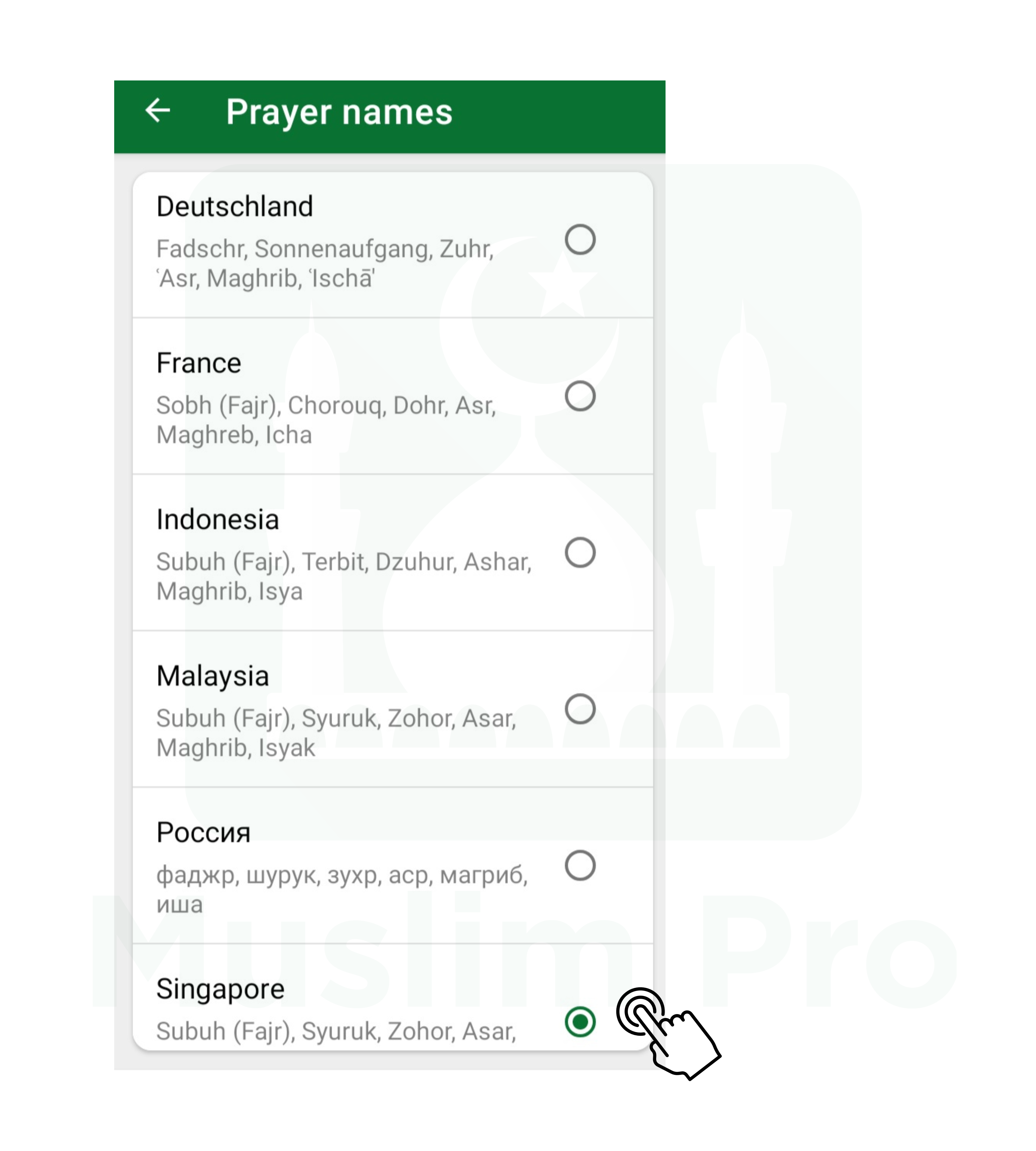 Should you require further assistance, kindly contact us at support@muslimpro.com and we will be glad to assist you.