Prayer times in Muslim Pro will be based on your device's location. Ensure that Location Services from your device's Settings has been ENABLED.
Below are how you can set or change your location to get accurate prayer times in Muslim Pro:
You can see the Prayer Time Card on the homepage or timeline. Just tap on the Location and then click [Locate Me].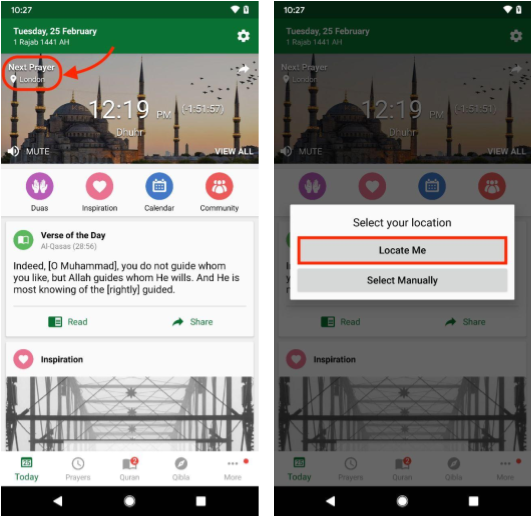 If the time taken to detect your location is too long, you can also choose [Select Manually] and then if your cities is available, you can select it from the list.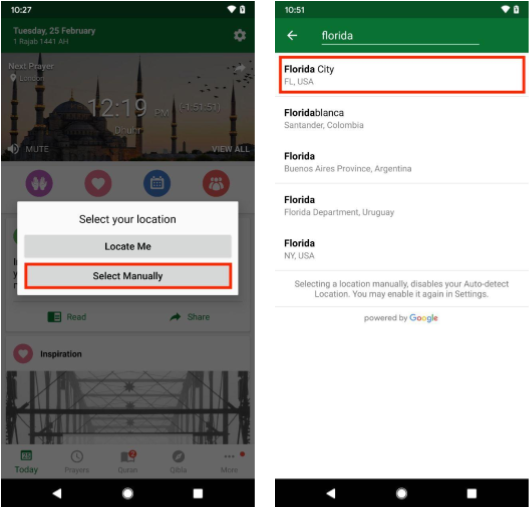 To ensure you received correct and updated Prayer Timings based on our verified source, please ENABLE the [Automatic Settings] from Settings > Prayer Times.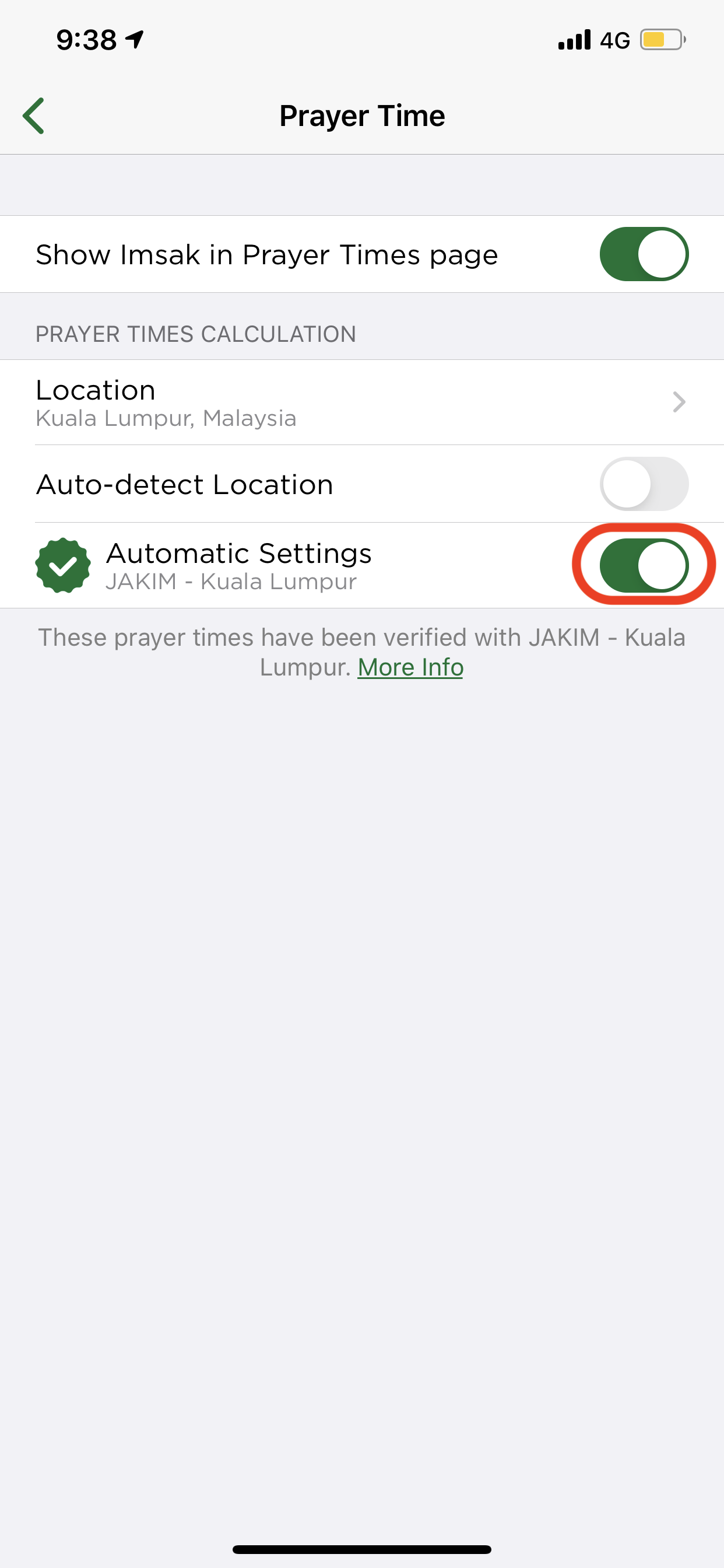 Have checked all the Settings but prayer times still different than your mosque? Kindly refer how to adjust the timing manually on the app.
Previous: Welcome to Muslim Pro | Next: How to set prayer notifications or adhan?