Prayer times in Muslim Pro will be based on your device's location services. Ensure that Location Services from your device's Settings has been ENABLED.
First, click on the [Location] you see from the [Today] page in the app
Then, click [Locate Me]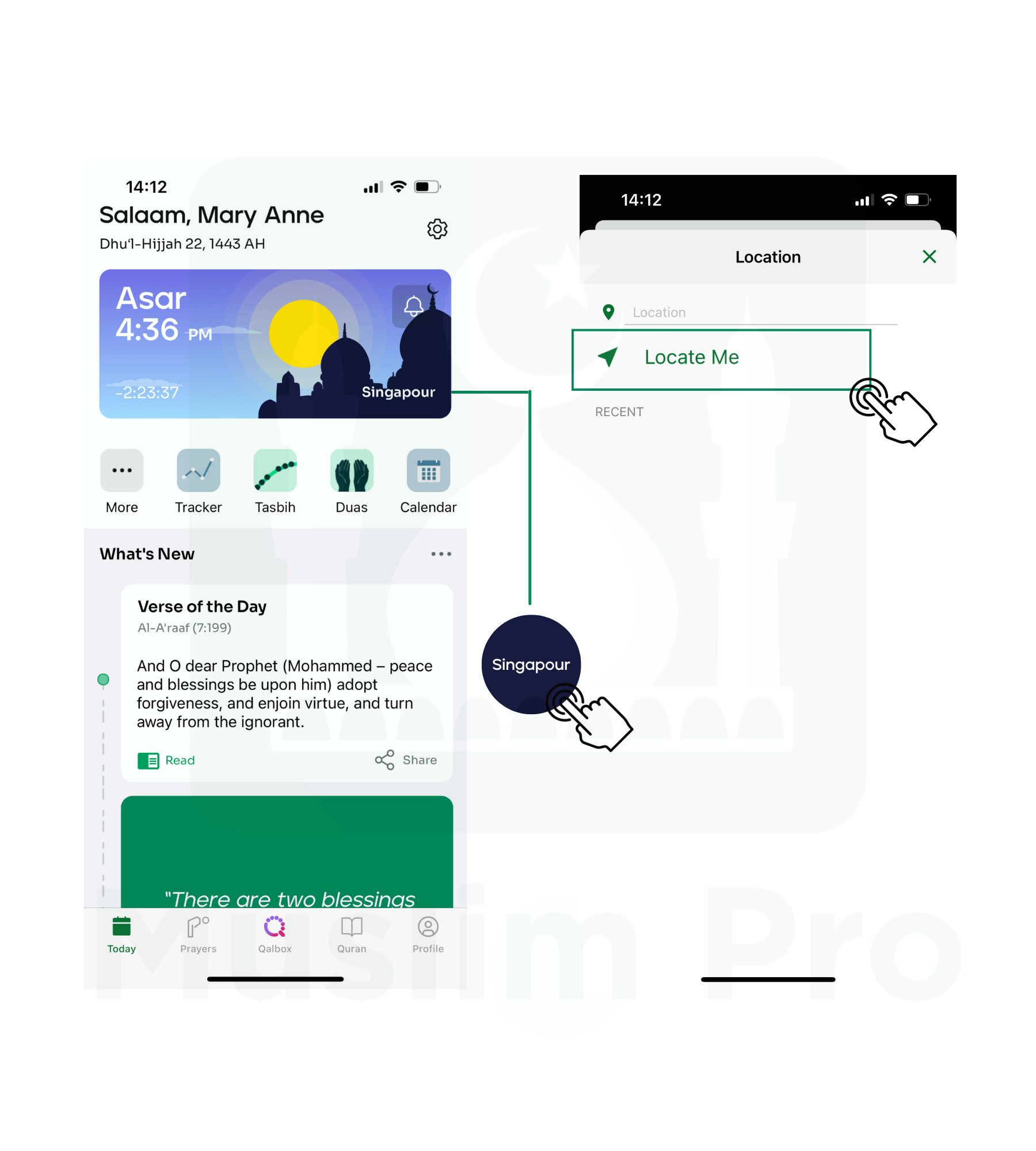 If the location does not appear, you can search for the specific location.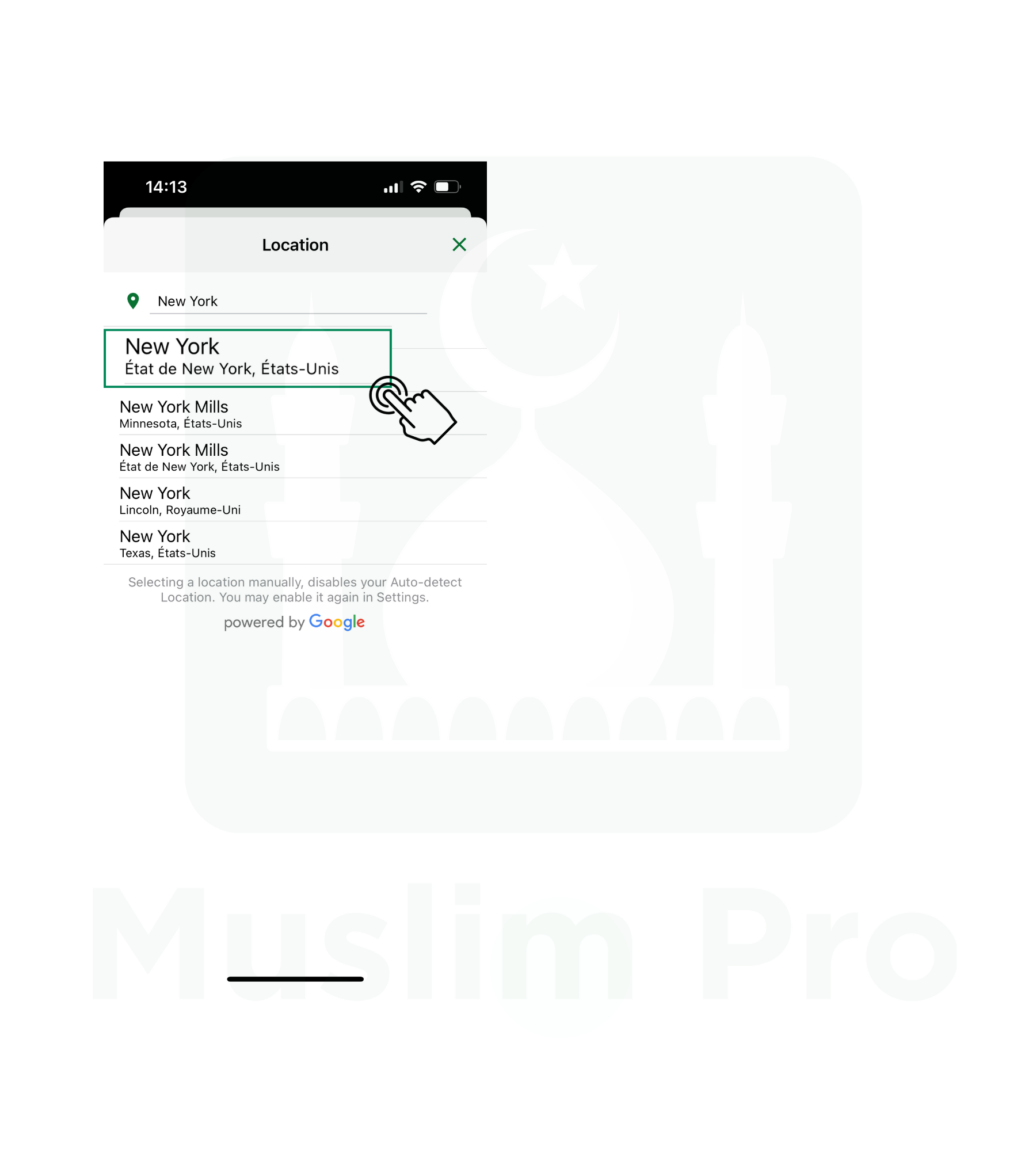 For your information, the app will show the 5 recent locations previously selected.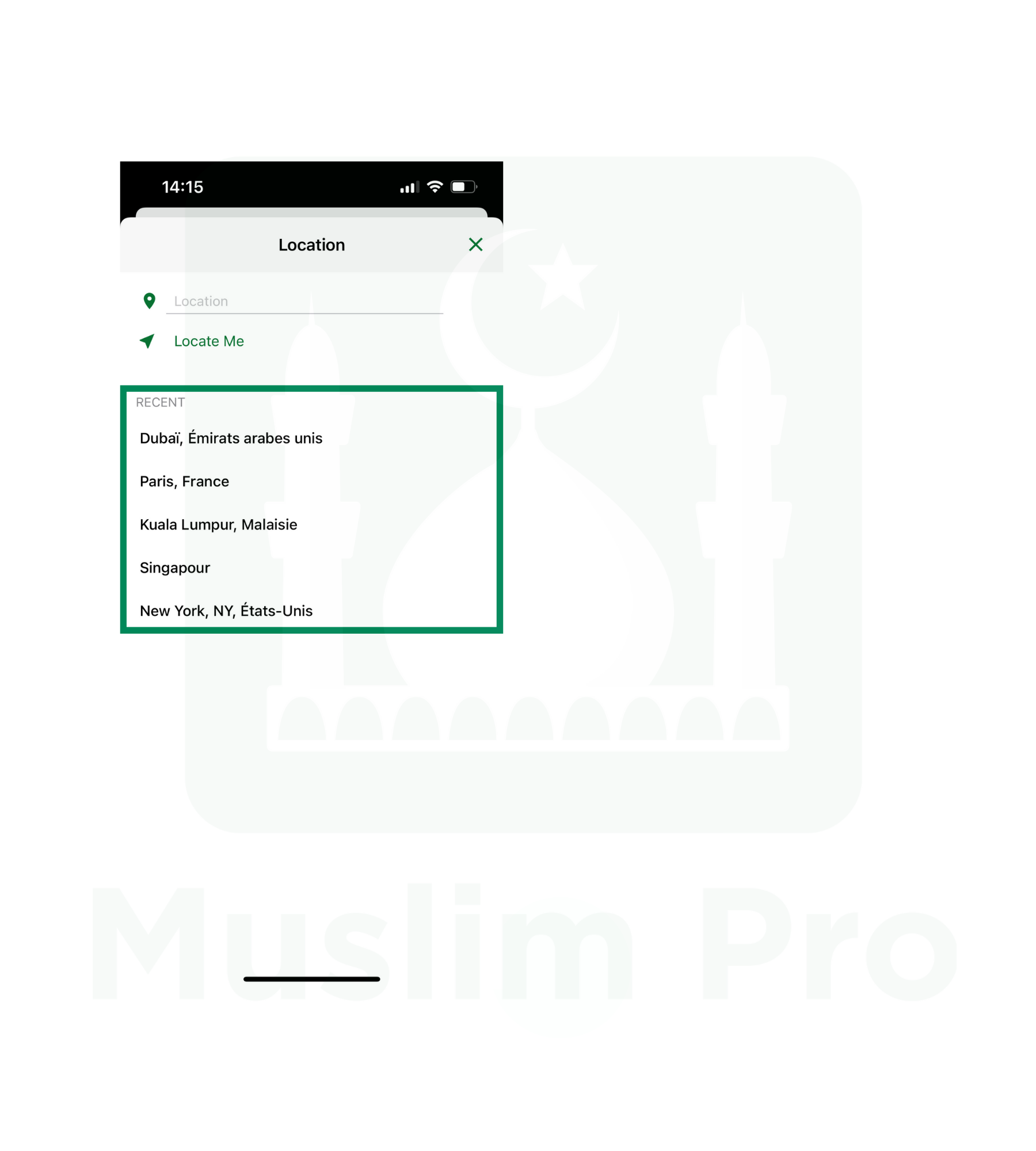 Have checked all the Settings but prayer times is still different than your mosque?
Kindly refer to the following: how to adjust the timing manually on the app.
Should you require any assistance, kindly send us an email at support@muslimpro.com and we will be glad to assist you.
Previous: Welcome to Muslim Pro | Next: How to set prayer notifications or adhan?