Prayer times in Muslim Pro will be based on your device's location services. Ensure that Location Services from your device's Settings has been ENABLED.
Tap on the Location you see from the "Today" page in the app.
Click [Locate Me]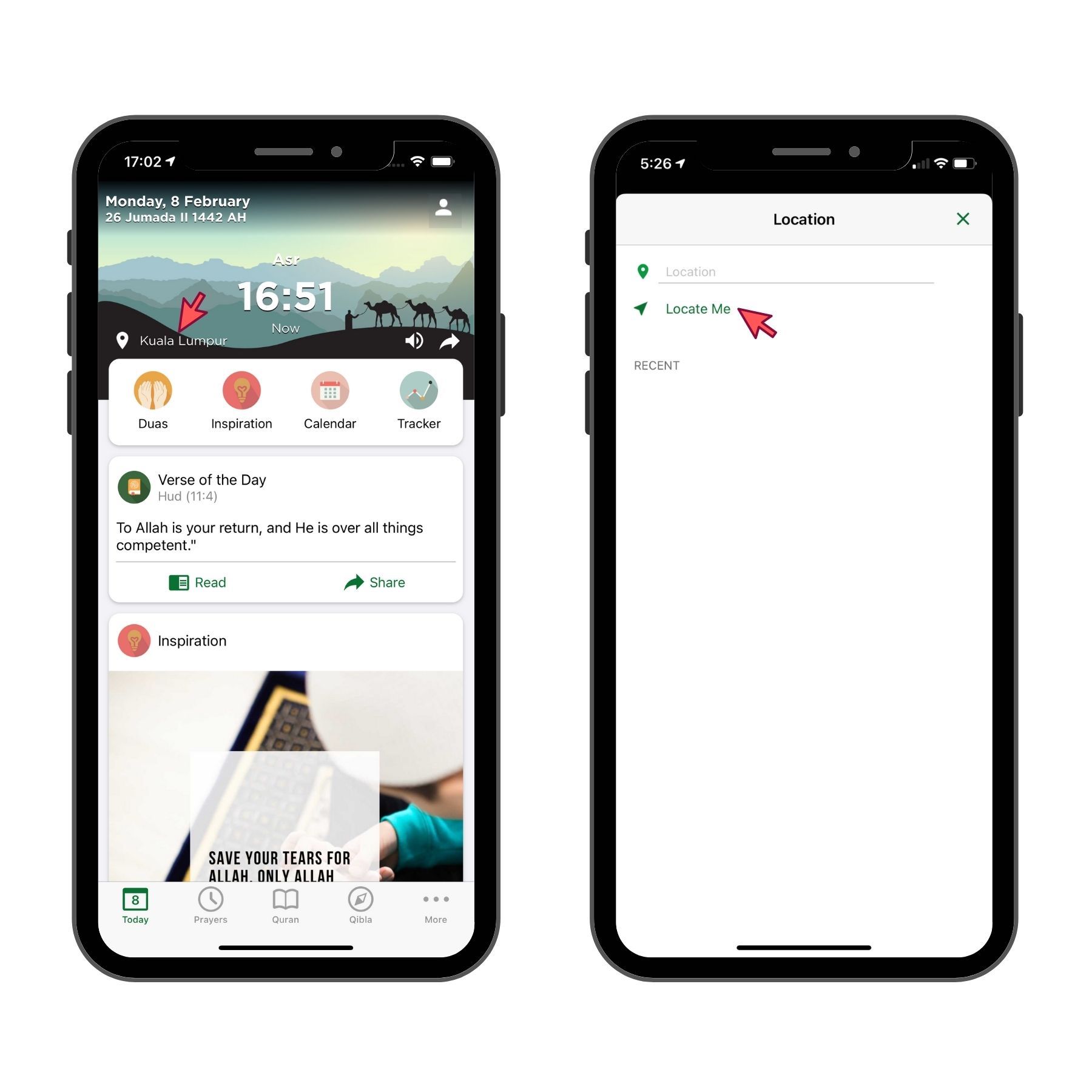 If there is no location appear, you can search for the specific location.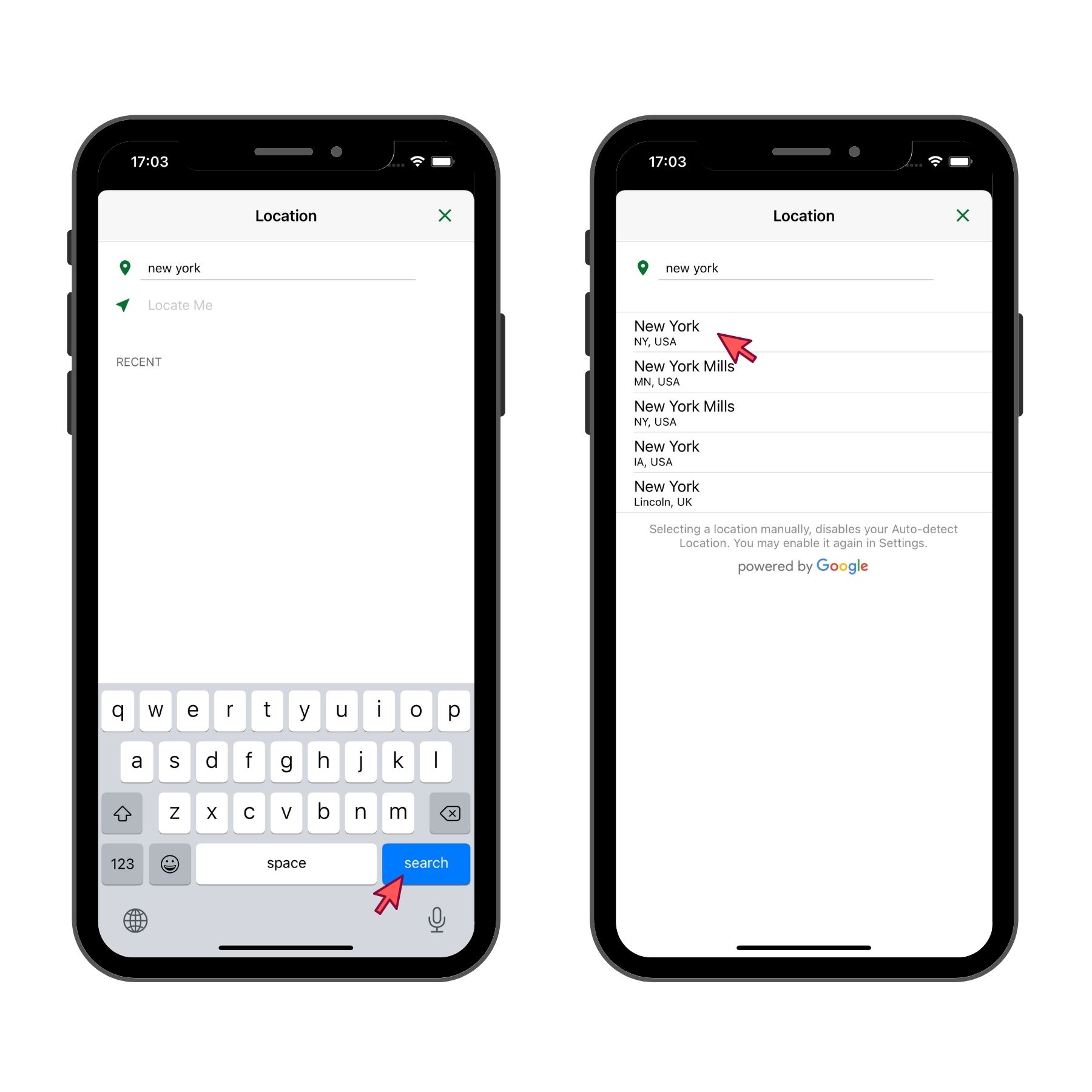 For your information, app will show the 5 recent locations previously selected.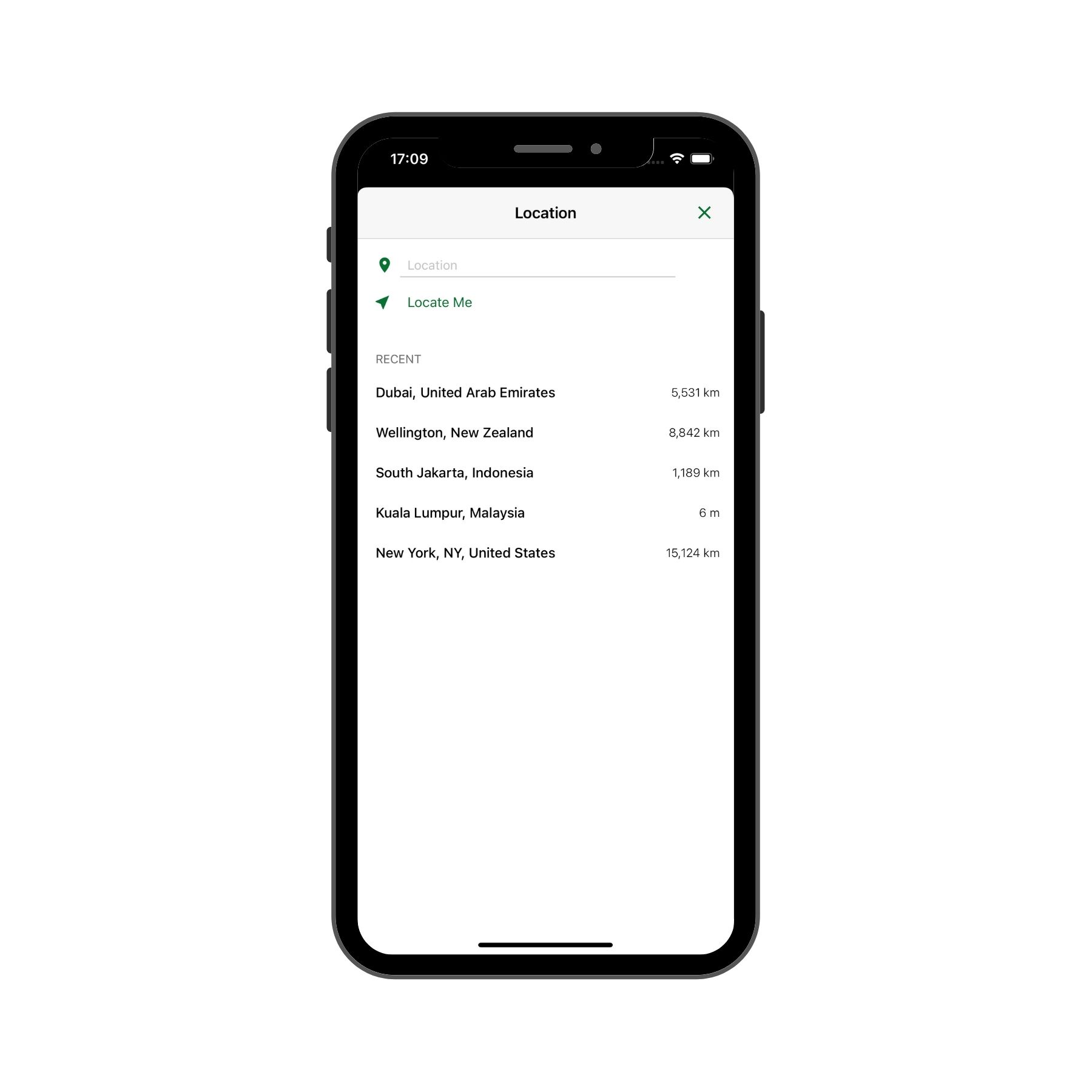 Have checked all the Settings but prayer times still different than your mosque? Kindly refer how to adjust the timing manually on the app.
Previous: Welcome to Muslim Pro | Next: How to set prayer notifications or adhan?