Muslim Pro offers a fasting tracker feature so users can easily track their fasting history whether it's on Ramadhan or any other months of the year.
To track your fast :
Tap the "Personal Tracker" icon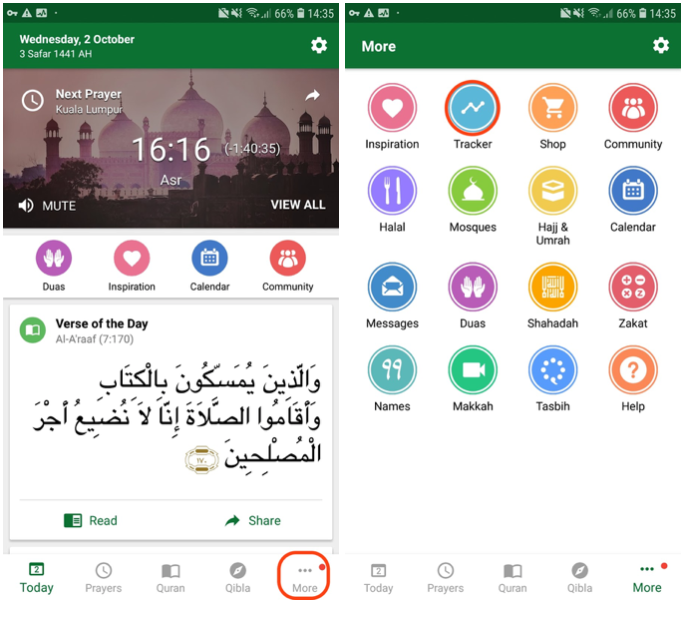 2. Muslim Pro have 2 kind of personal tracker which is "praying" and "fasting". Choose button fasting on right bottom of the page the.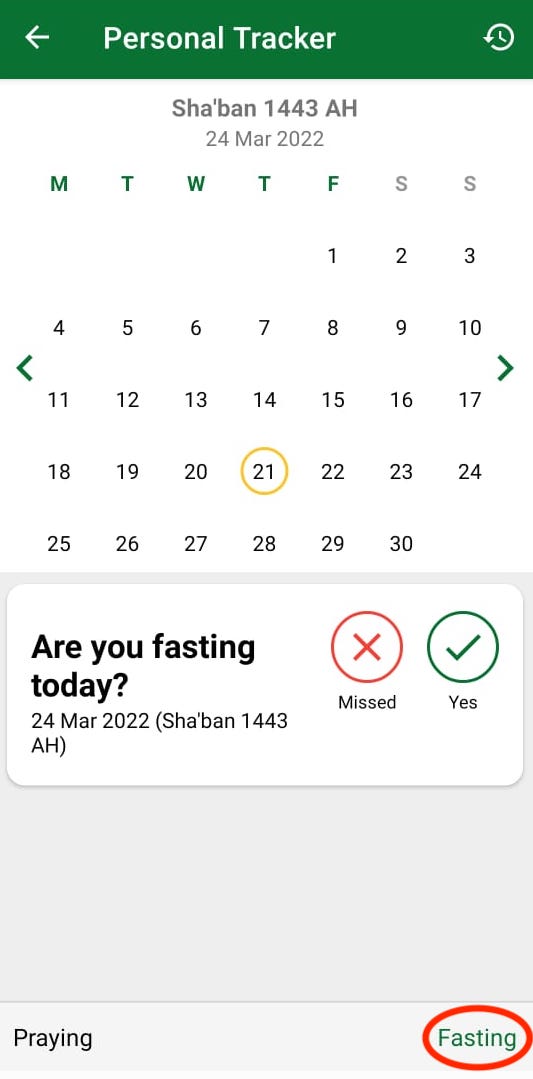 3. Select the date you've fasted and tap "Yes". Tap the clock icon to go back to previous years Ramadhan.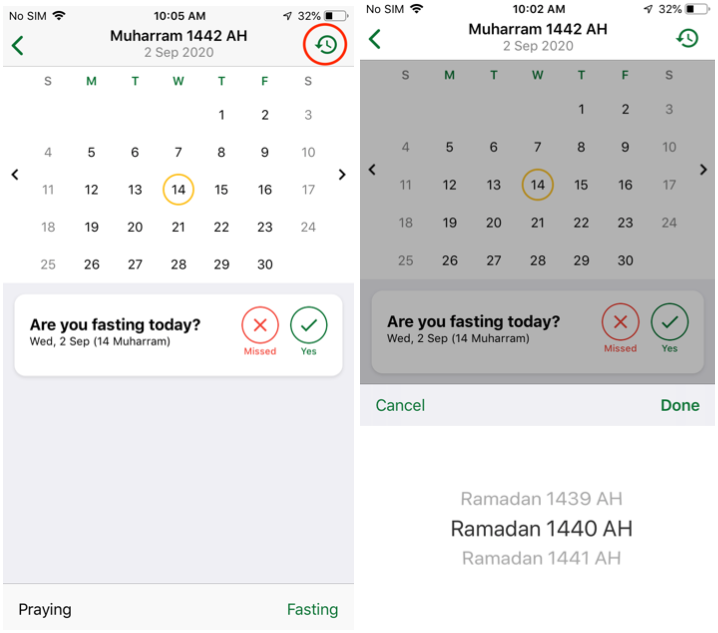 3. Tap "Yes" if you like to be reminded to fast each day or "No Thanks" if you don't.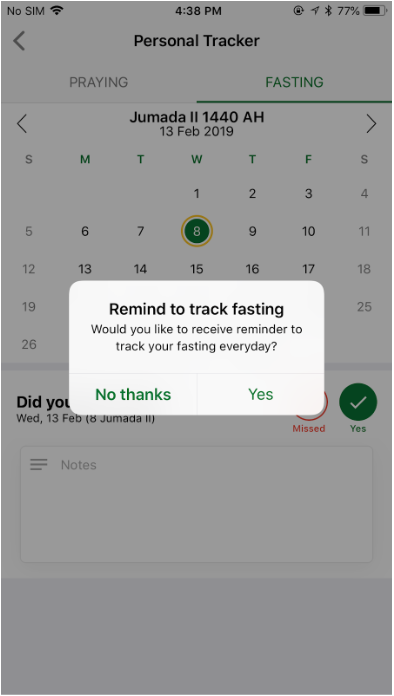 4. In Ramadhan, you will be able to track your fasting days and will be a helpful feature if you want to revise the days on which you fast and you don't. Tap on the " Notes " column in order to take any note on any particular fasting/non-fasting days.