During the month of Ramadan, one of the features that can be particularly useful for Muslims is the fasting tracker.
With the fasting tracker feature available on Muslim Pro, users can simply tap and designate the specific dates or days when they observe their fast. This feature can be particularly advantageous for those who are inexperienced in fasting or struggle with remembering their fasting schedule.
Furthermore, the tracker can serve as a source of encouragement by displaying the number of days that users have successfully fasted, as well as the number of remaining days in the holy month of Ramadan.
Here's how to track your fast using the Muslim Pro app:
Tap the [Tracker] icon from the quick panel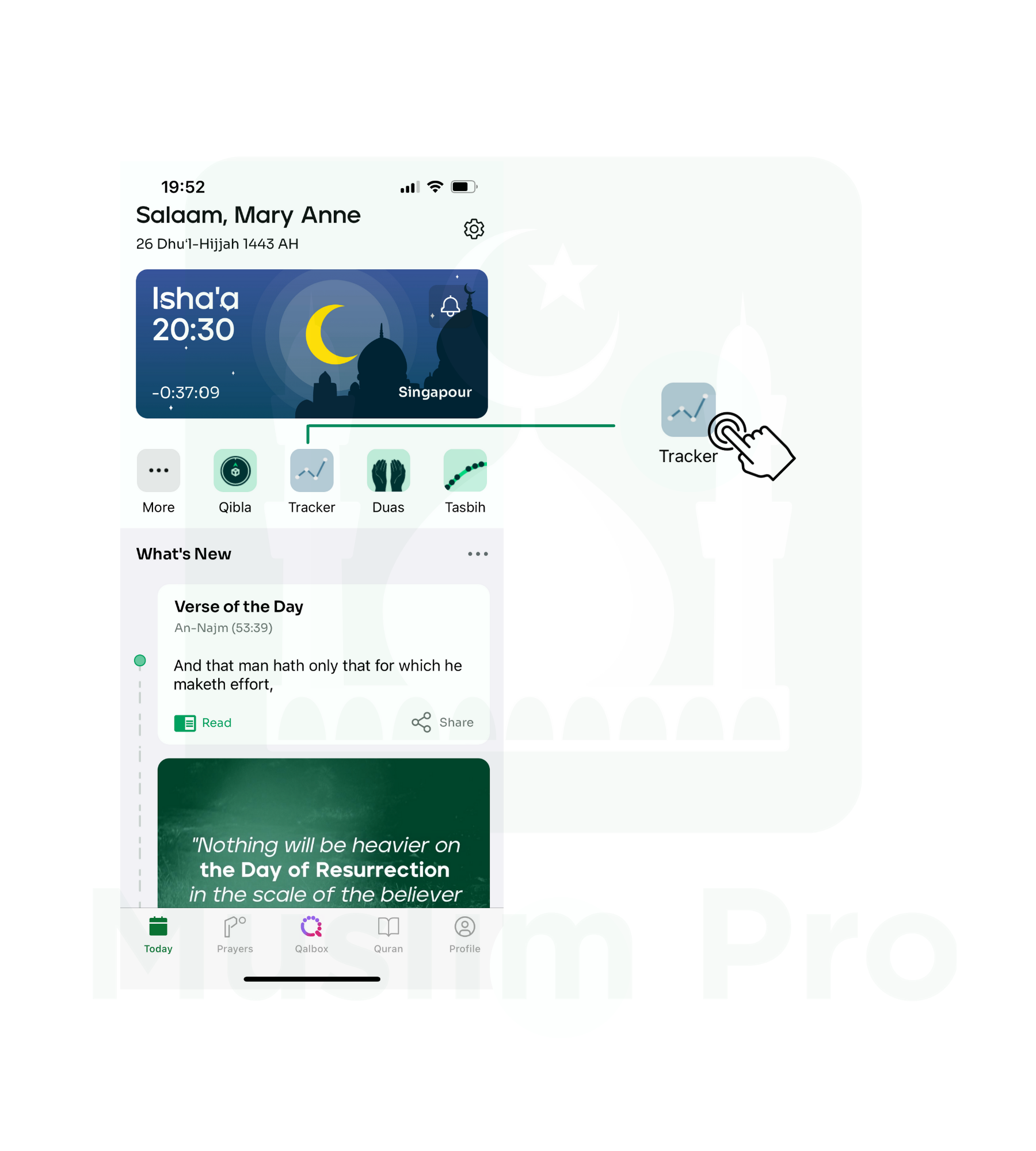 Or Press [More] > [Tracker]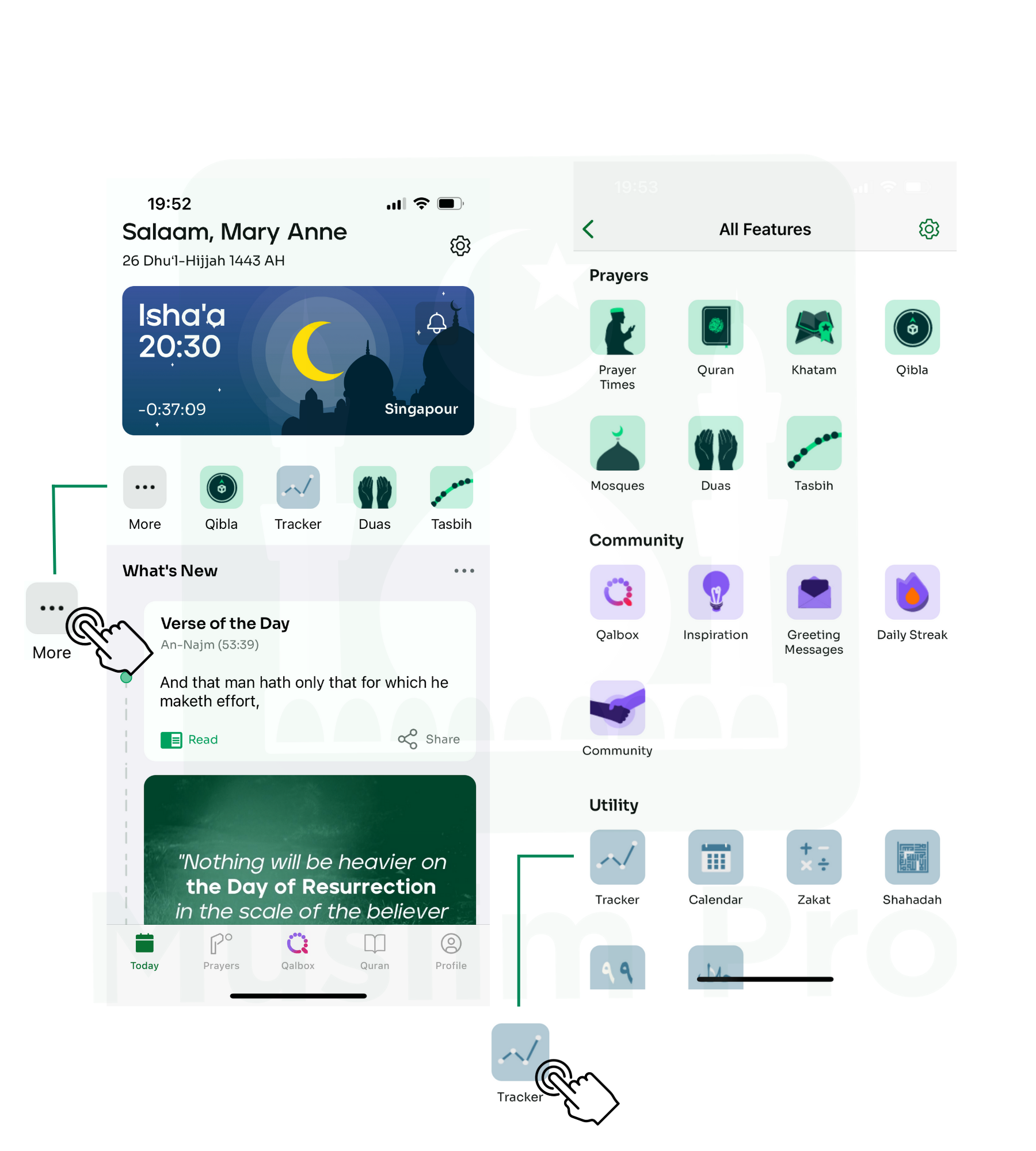 2. Muslim Pro has two kinds of personal trackers which can be used for 'Praying' and 'Fasting'. Choose button [Fasting] on right bottom of the page.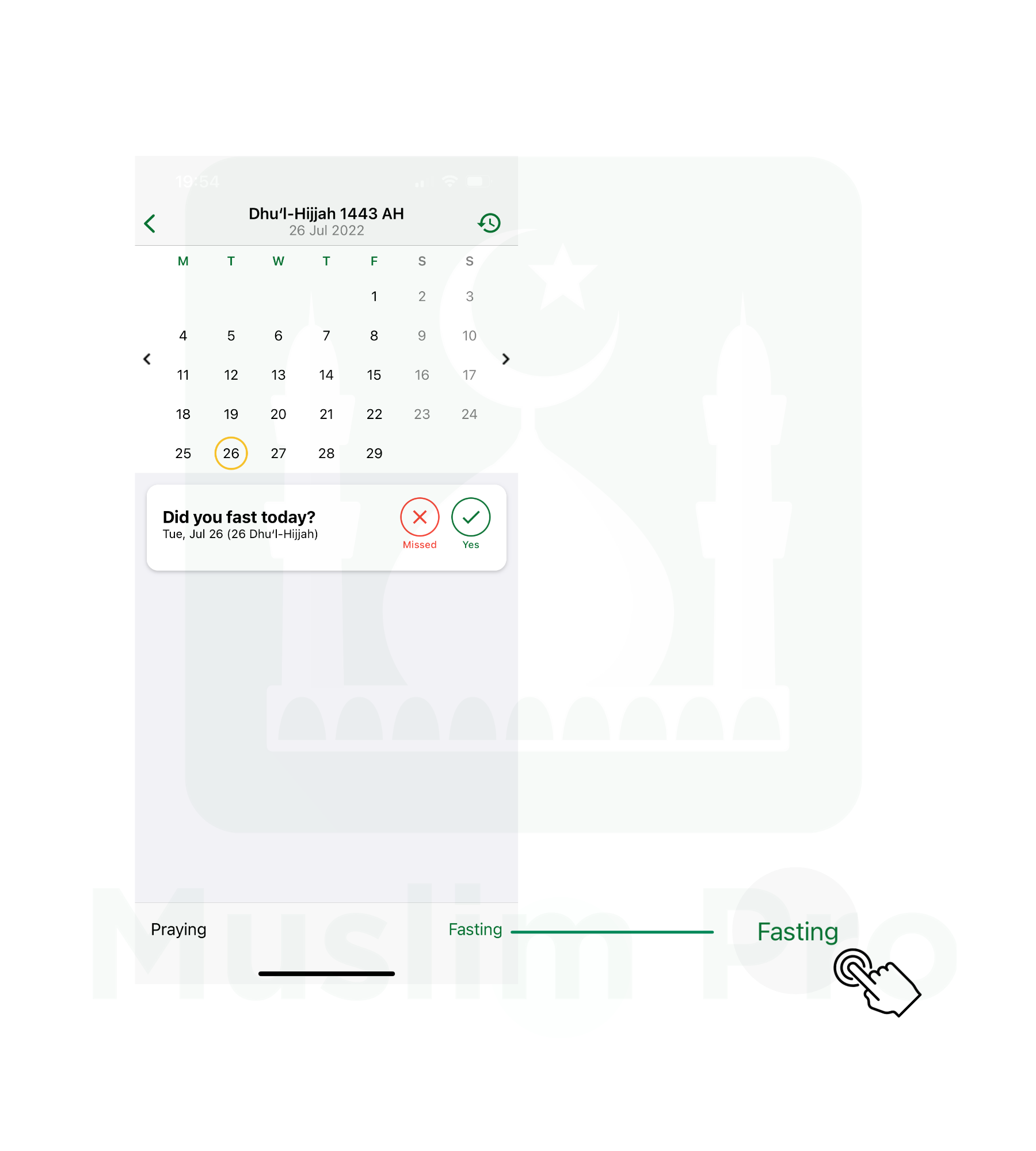 3. Click [Yes] if you would like to be reminded to fast each day or [No Thanks] if you don't.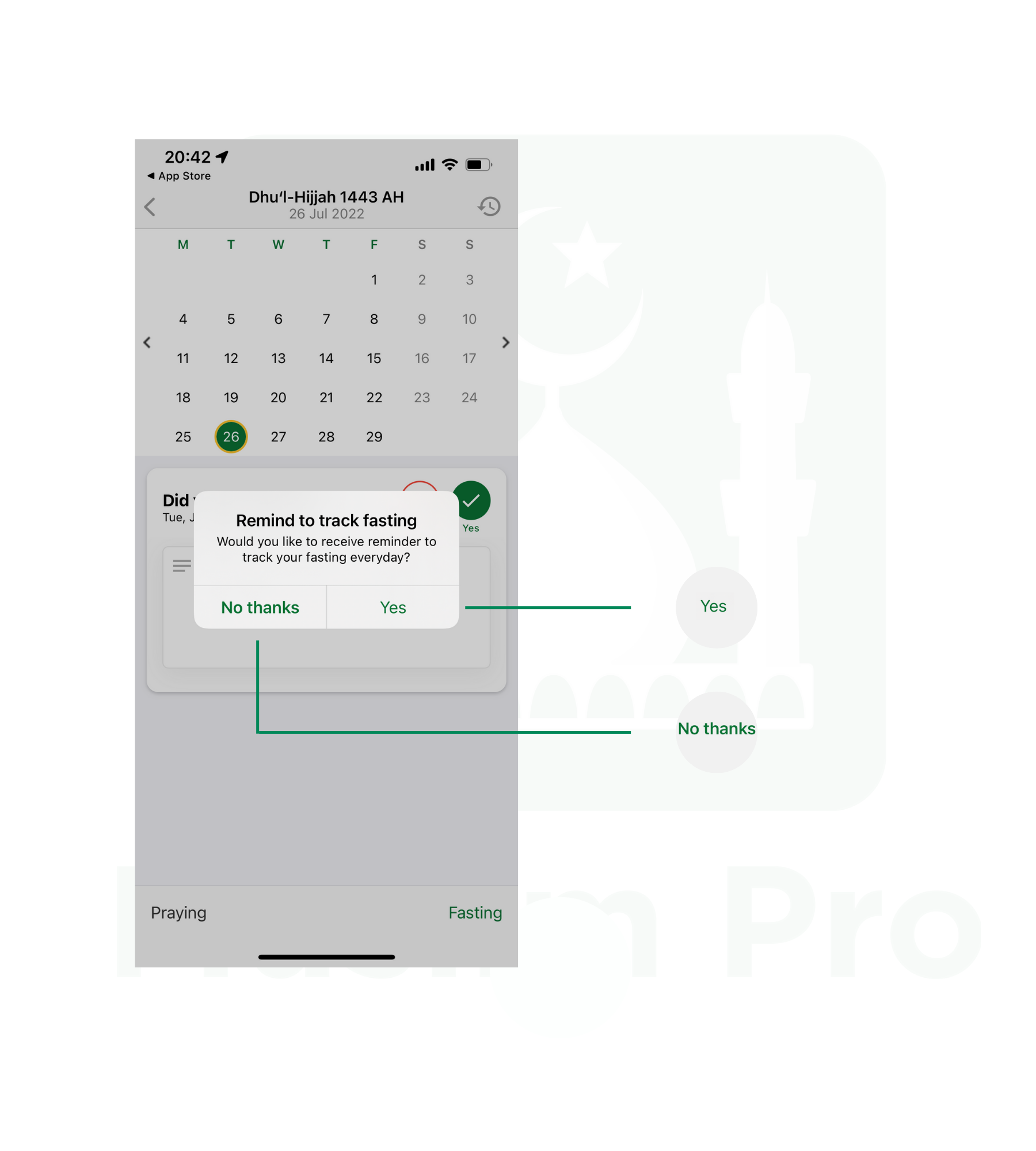 4. Select the date you've fasted and click [Yes]. Click the clock icon to go back to previous years of Ramadan.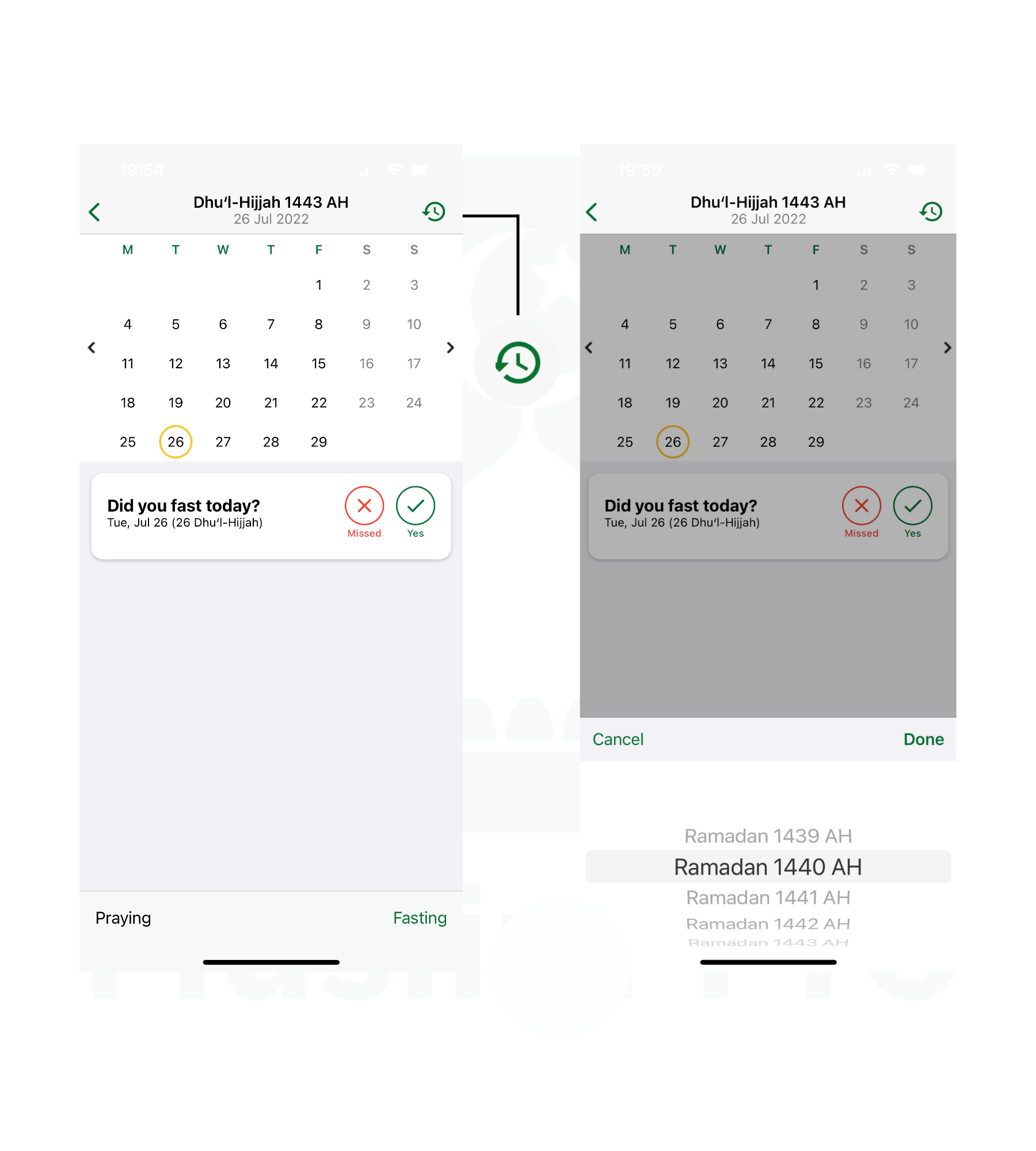 5. In Ramadan, you will be able to track your fasting days. It will be a helpful feature when you want to review the days on which you fasted and you don't. Click on the [Notes] column in order to input any notes on any particular fasting/ non-fasting days.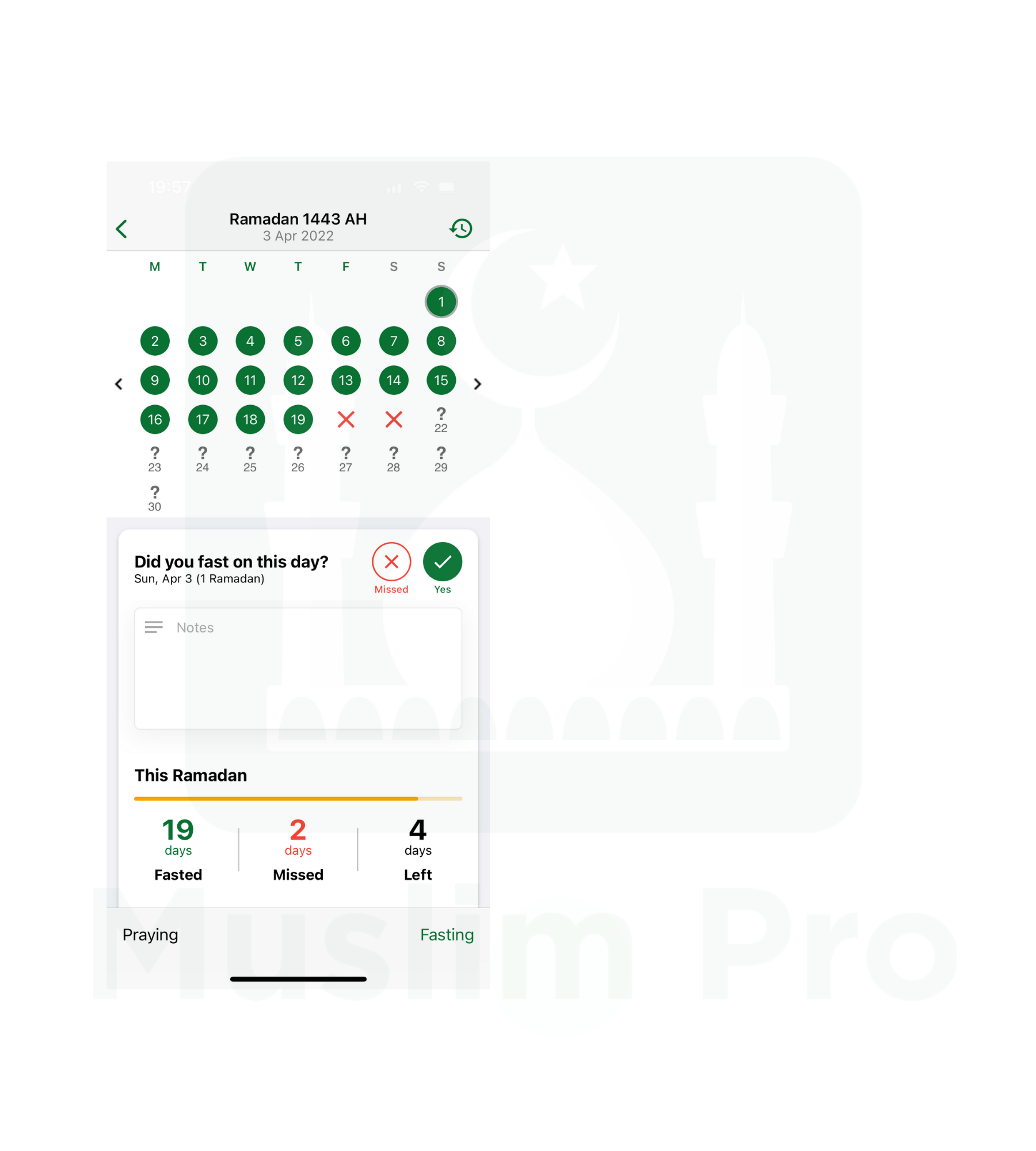 Should you require any assistance, kindly send us an email at support@muslimpro.com and we will be glad to assist you.