Muslim Pro users can read the Quran with translation of their native language for better Quran reading experience and comprehension.
For some of the language, we provided a few different translations for you to choose the one which most suited your preference and understanding.
You may follow below steps to change the translations:
Go to the [Quran] page
Click [Settings] on the top right corner
Go to [Translation]

Tap on the translation you wish to use to download

You can see the box is checked once translation has been completely downloaded.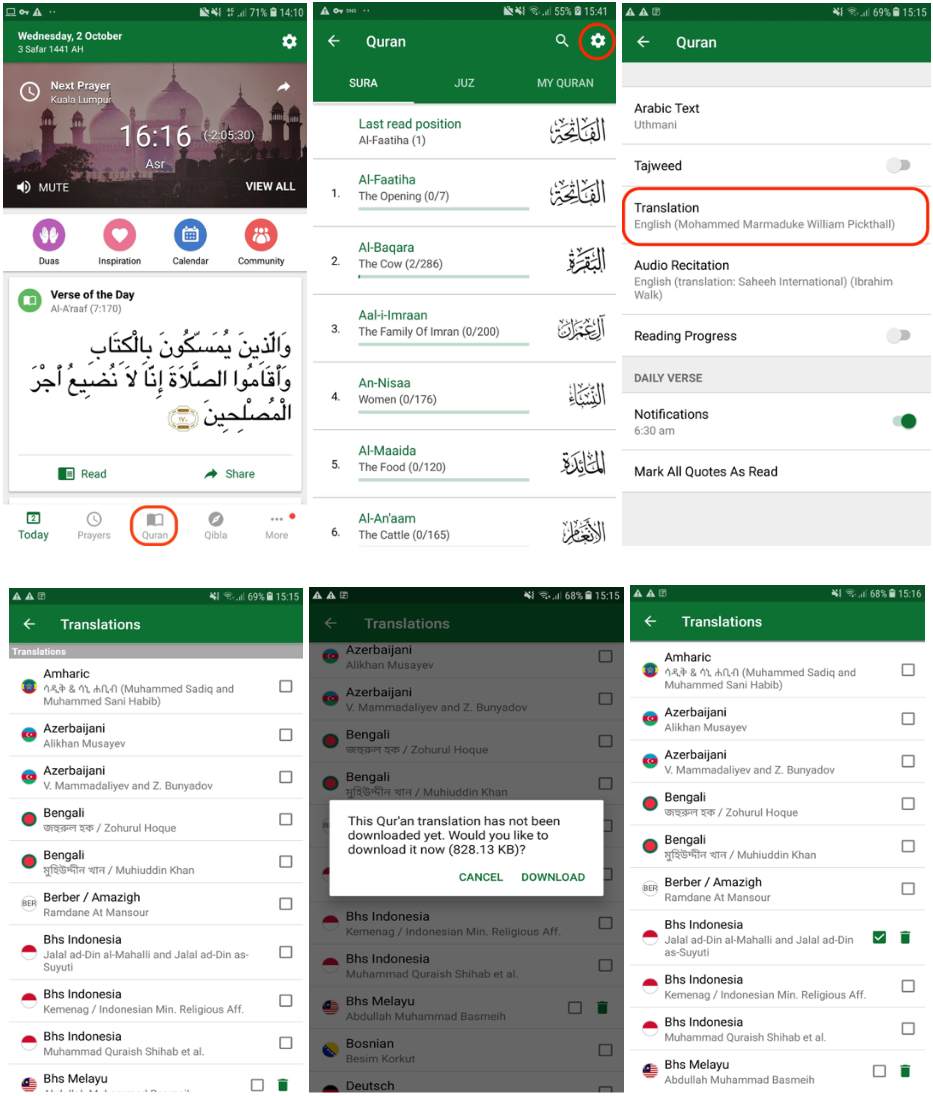 To see the translation while reading the Quran, make sure to use "List" view mode.