Muslim Pro has introduced a new Quran page view interface for users to get the feels of reading the hardcopy of the Quran.
To change the mode to full page view, without the translation, you can follow the below steps:
1. Go to the [Quran] section and open any Surah.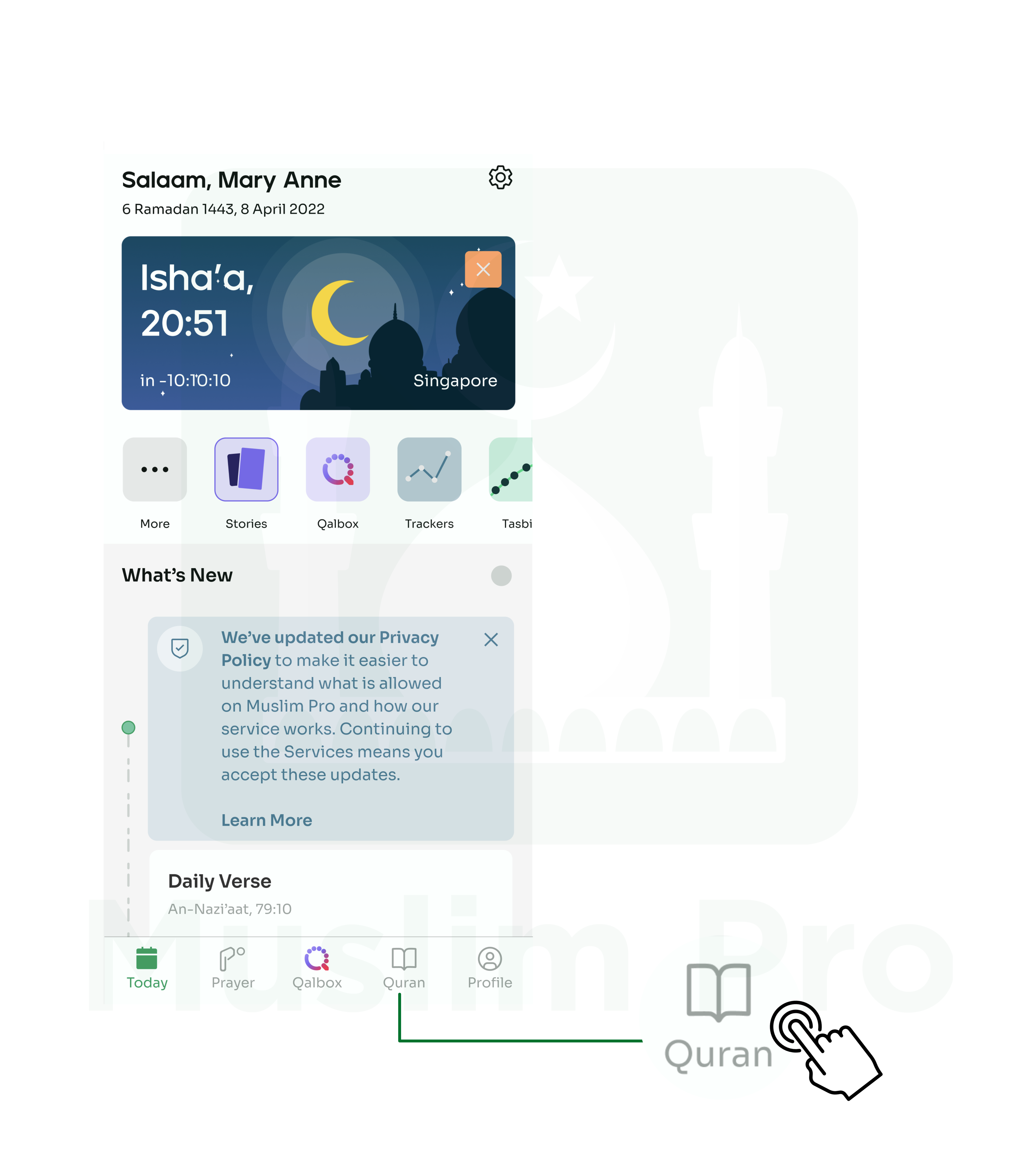 2. Click on the [Page] option from the drawer at the bottom left of your screen.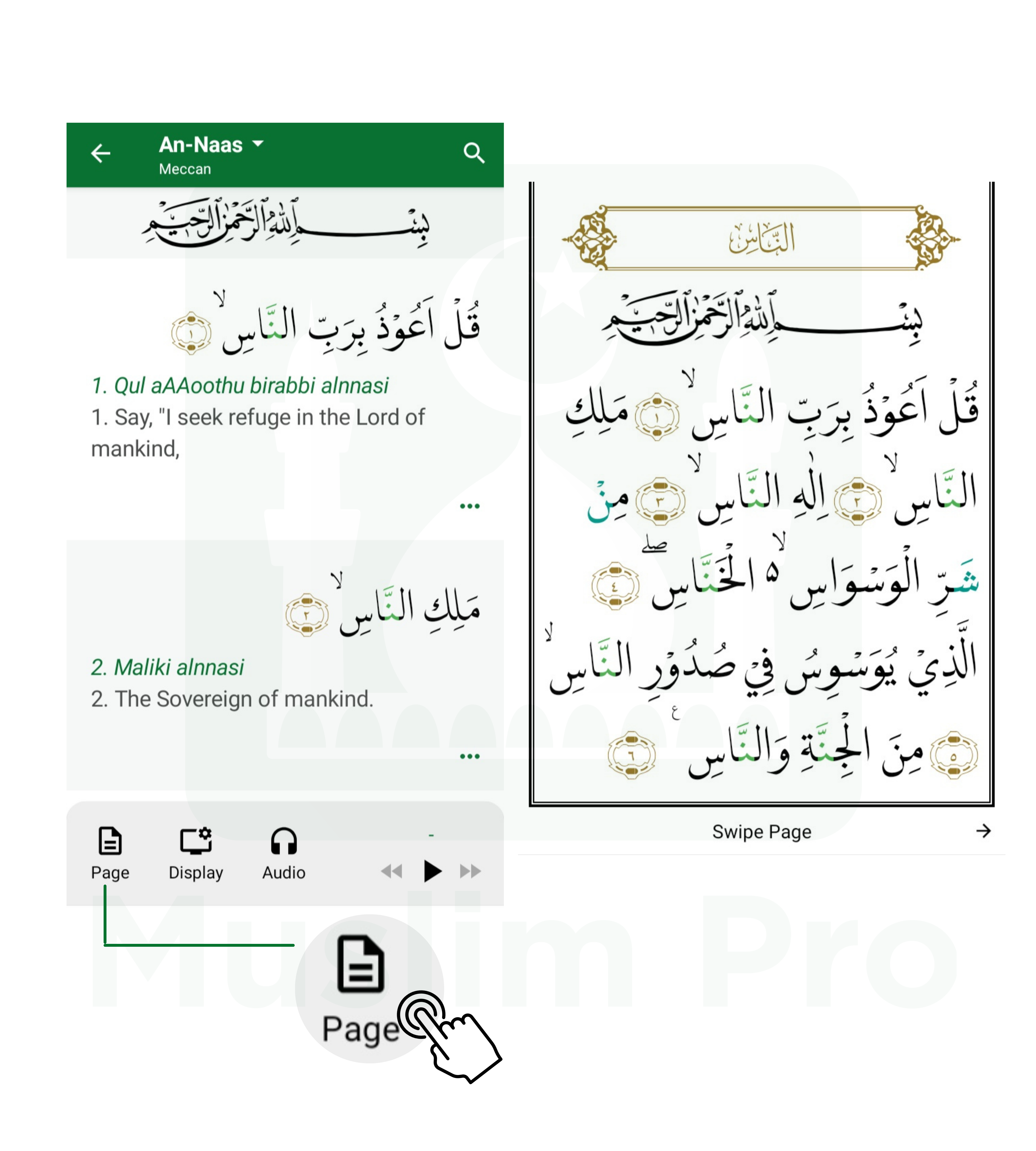 3. If you want to see Quran translations and transliteration, just click the [List] option from the drawer again.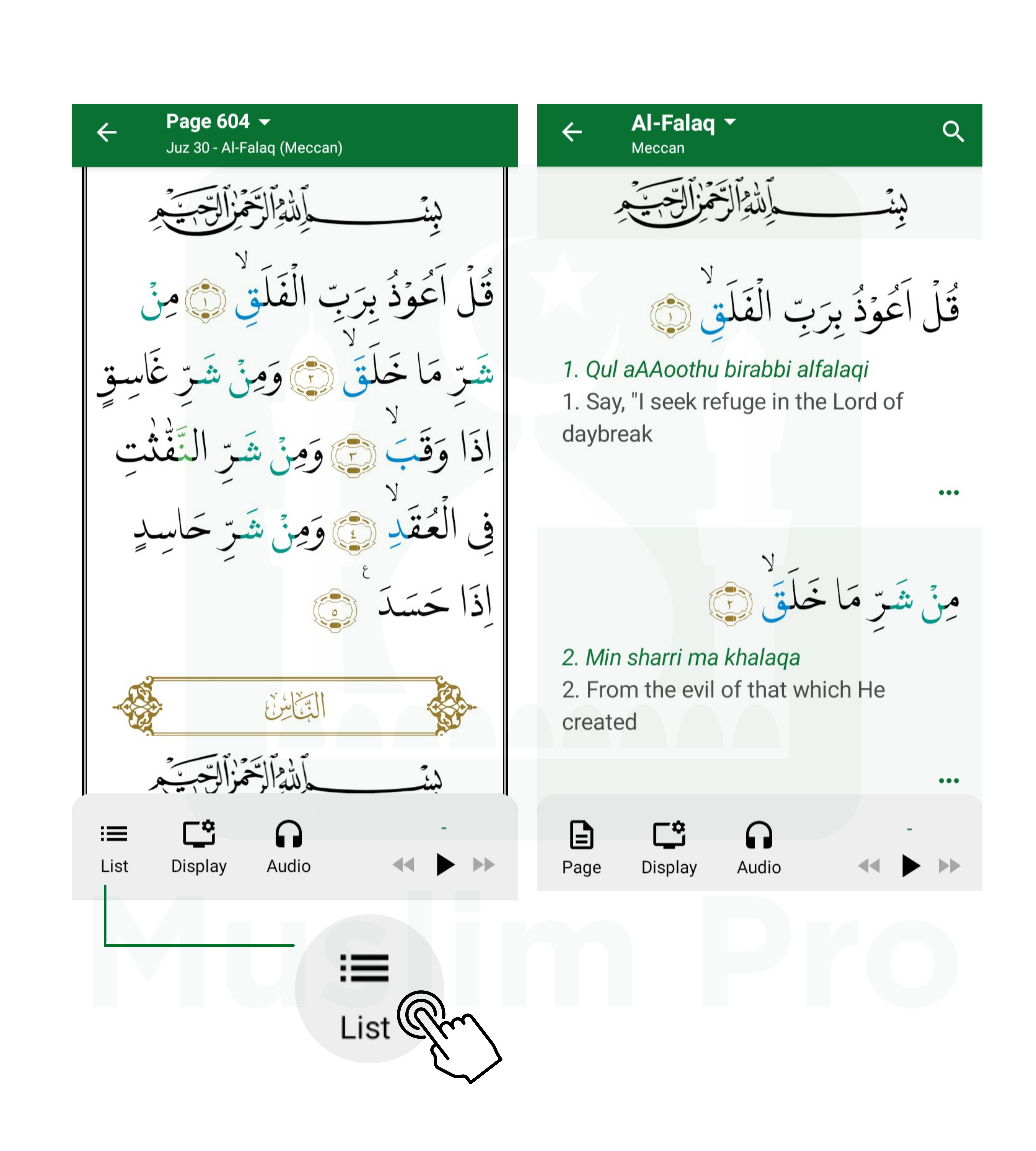 Please ensure you have downloaded the transliteration and translation to view them in "List" mode.
You can refer to this link on how to download the translation.
Should you require any assistance, kindly send us an email at support@muslimpro.com and we will be glad to assist you.
Read more : How to read Quran in night mode