Is your translation lost after updating the app?
If you are facing quran translation lost issue after app update, read this article to solve the issue.
1. Go to the [Quran] page and click on any Sura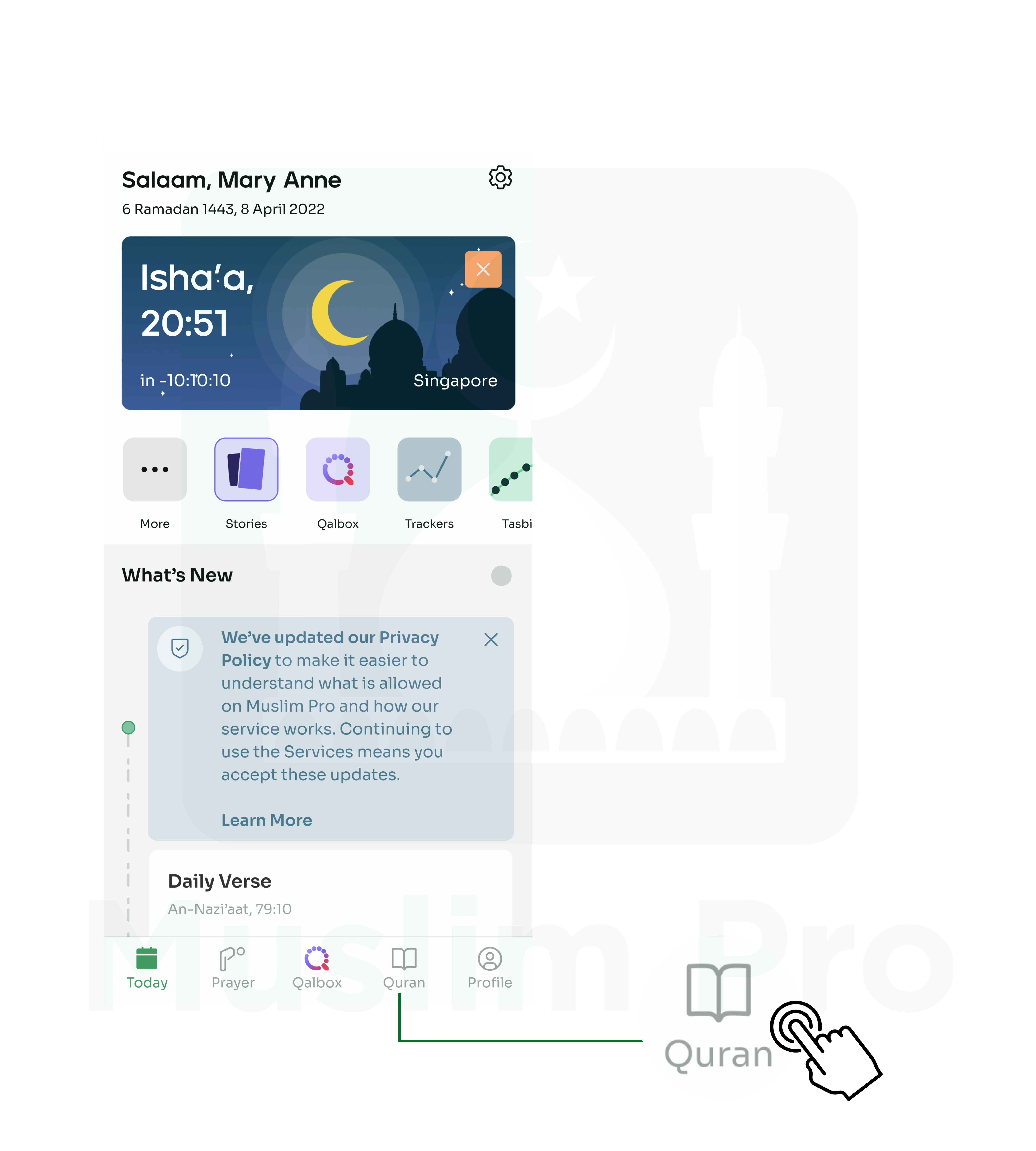 2. Click on the [Display] icon and the drawer will appear.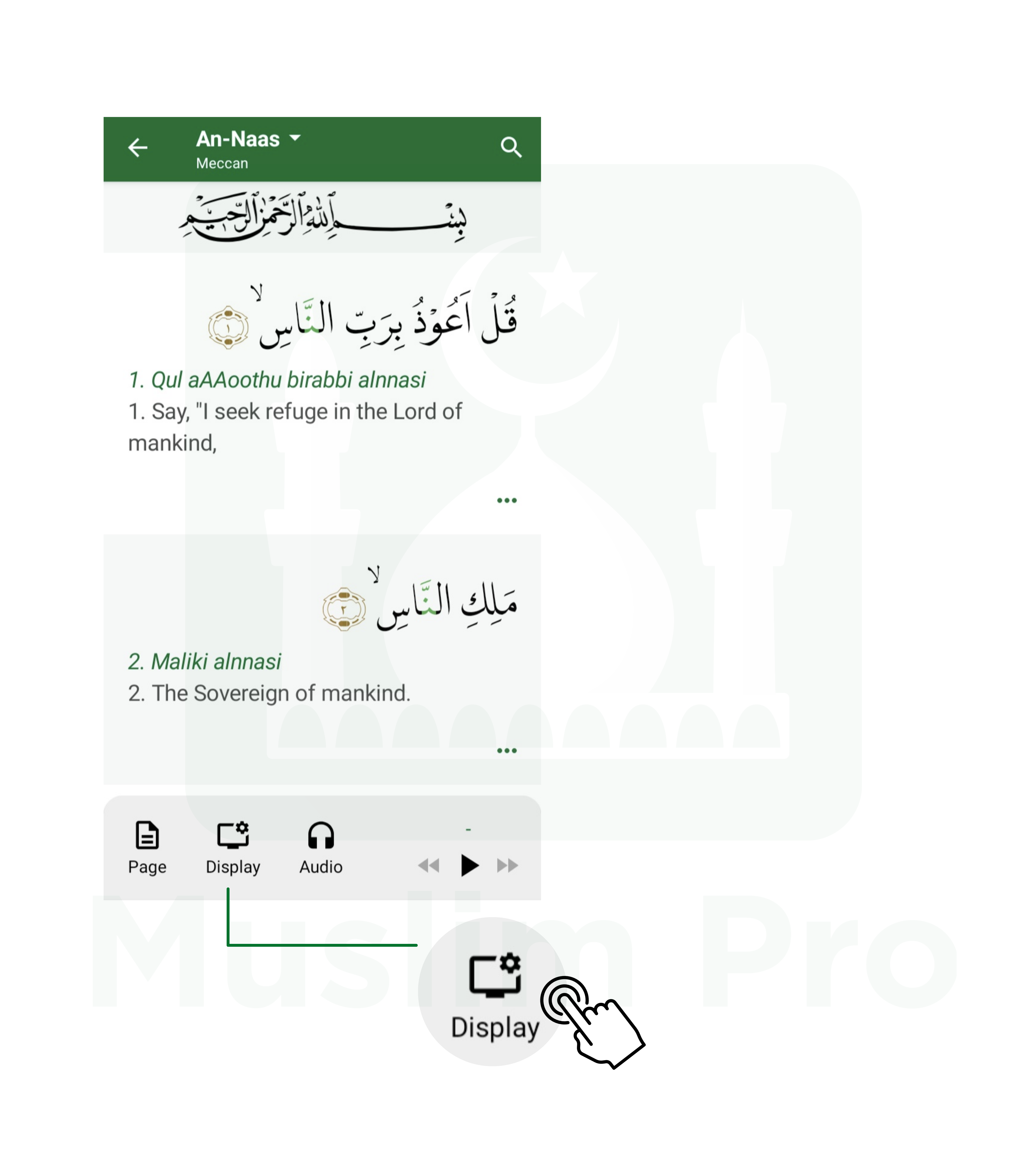 3. Click on the [Flag] or language icon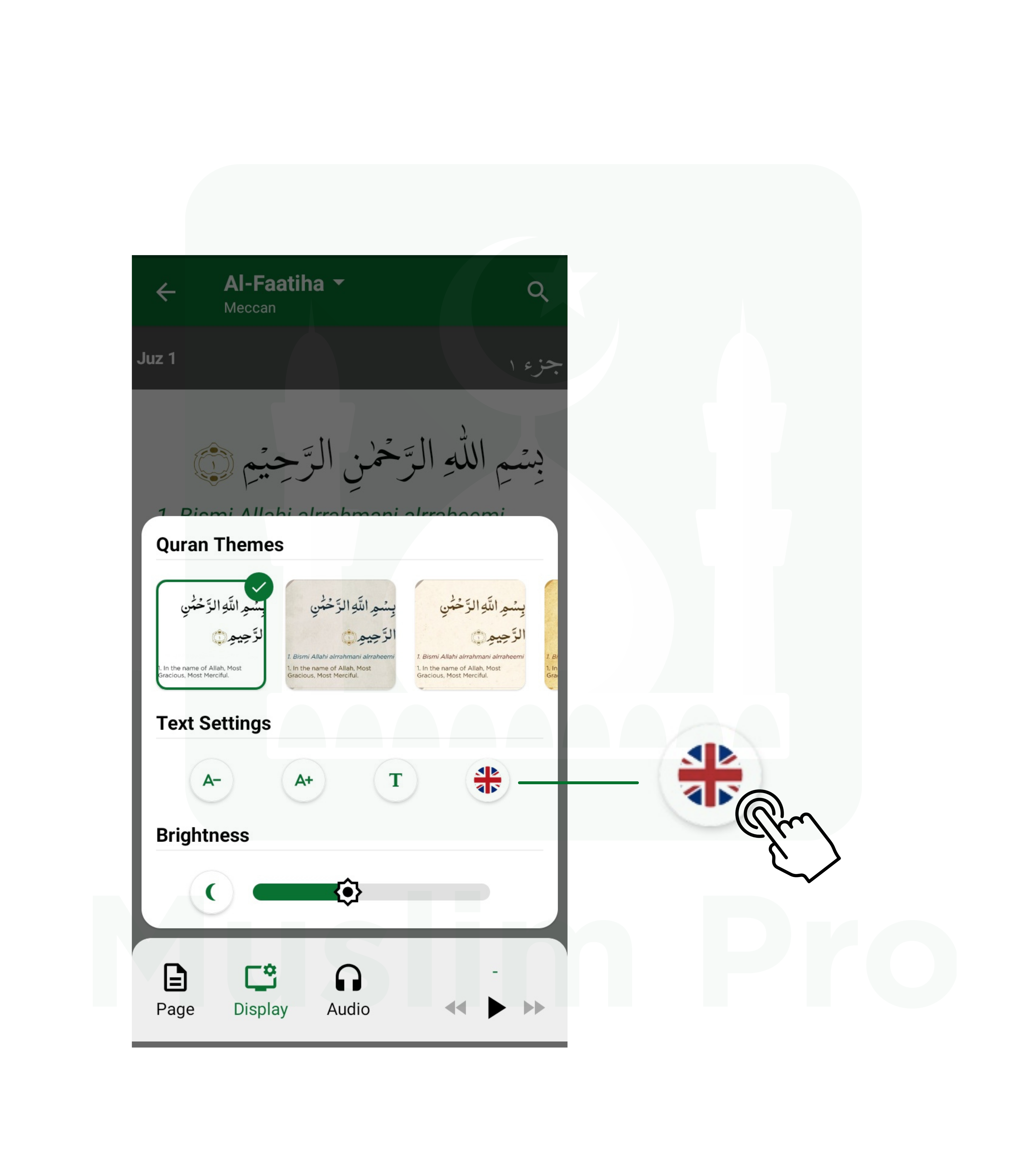 4. Tap on the preferred translation and click [Download]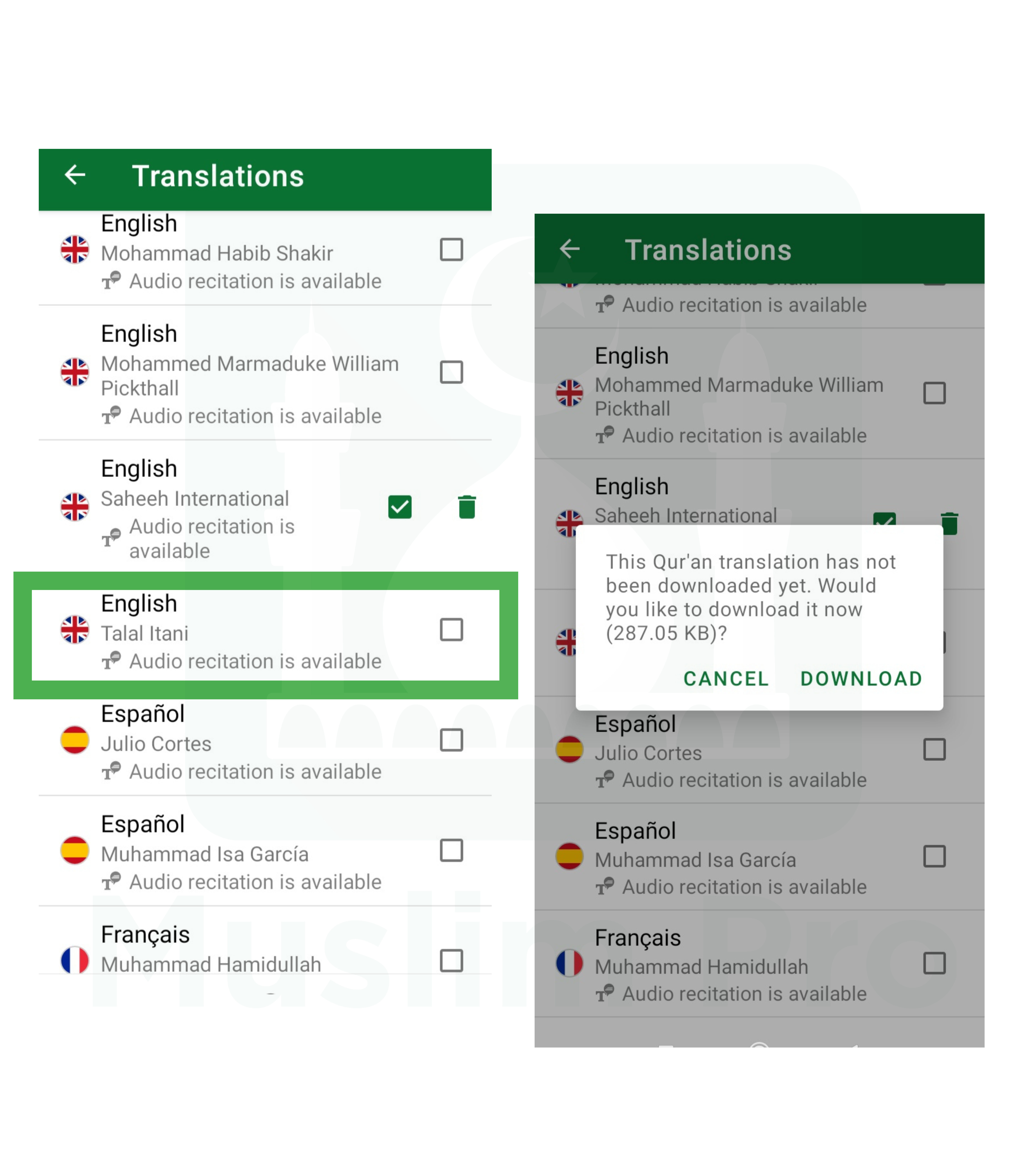 5. The checkbox will be ticked for the selected translation.
6. Make sure to change to [List] view to see the translation.
Do you want to add or remove transliteration from the Quran reading page? You may refer here.
Should you require assistance, kindly email us at support@muslimpro.com and we will be glad to assist you.