Is your translation lost after updating the app?
If you face an issue whereby your Quran translation does not appear after an update, read this article to solve the issue.
1. Go to the [Quran] page and click on any Surah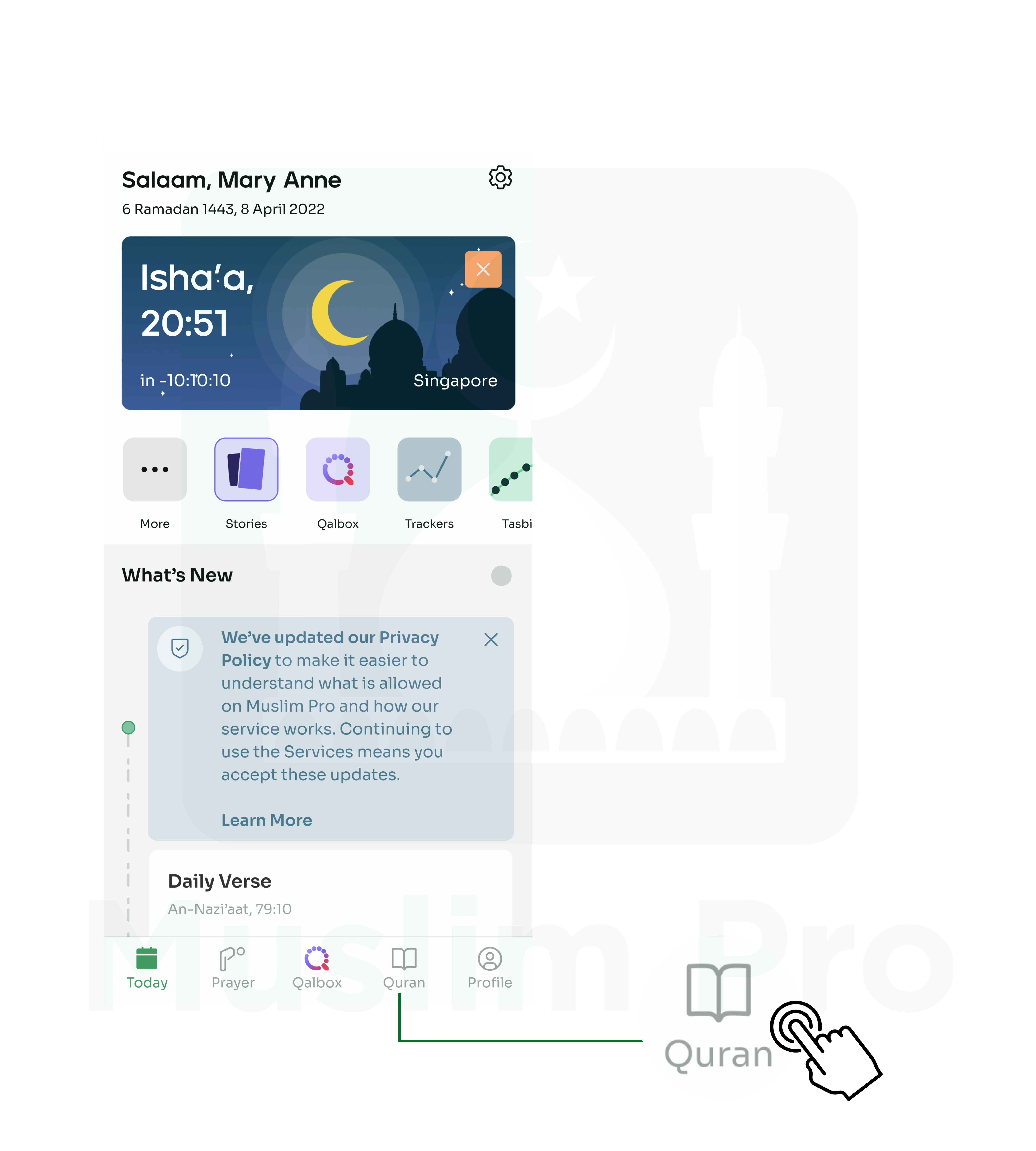 2. Click on the [Display] icon and the drawer will appear.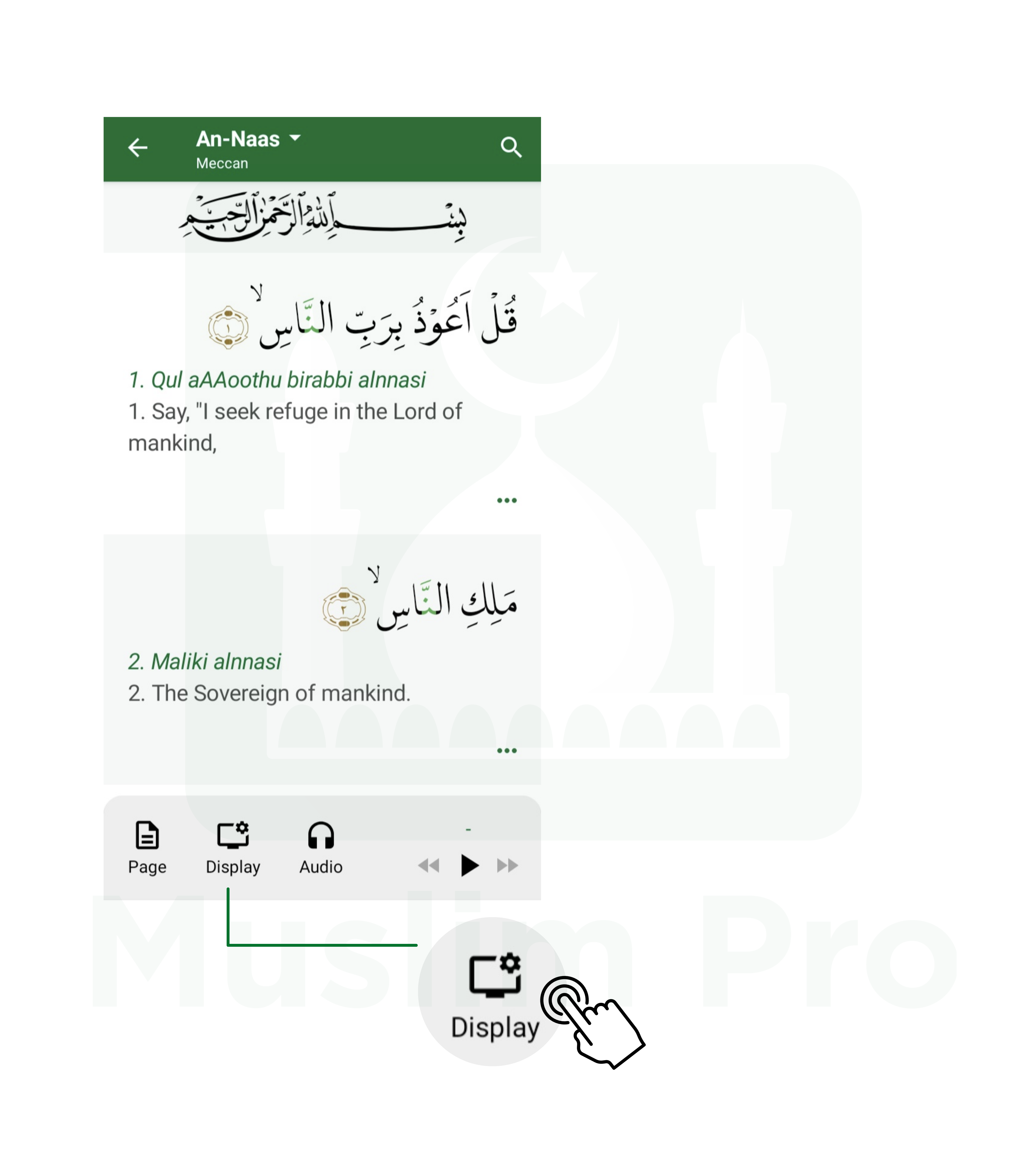 3. Click on the [Flag] or language icon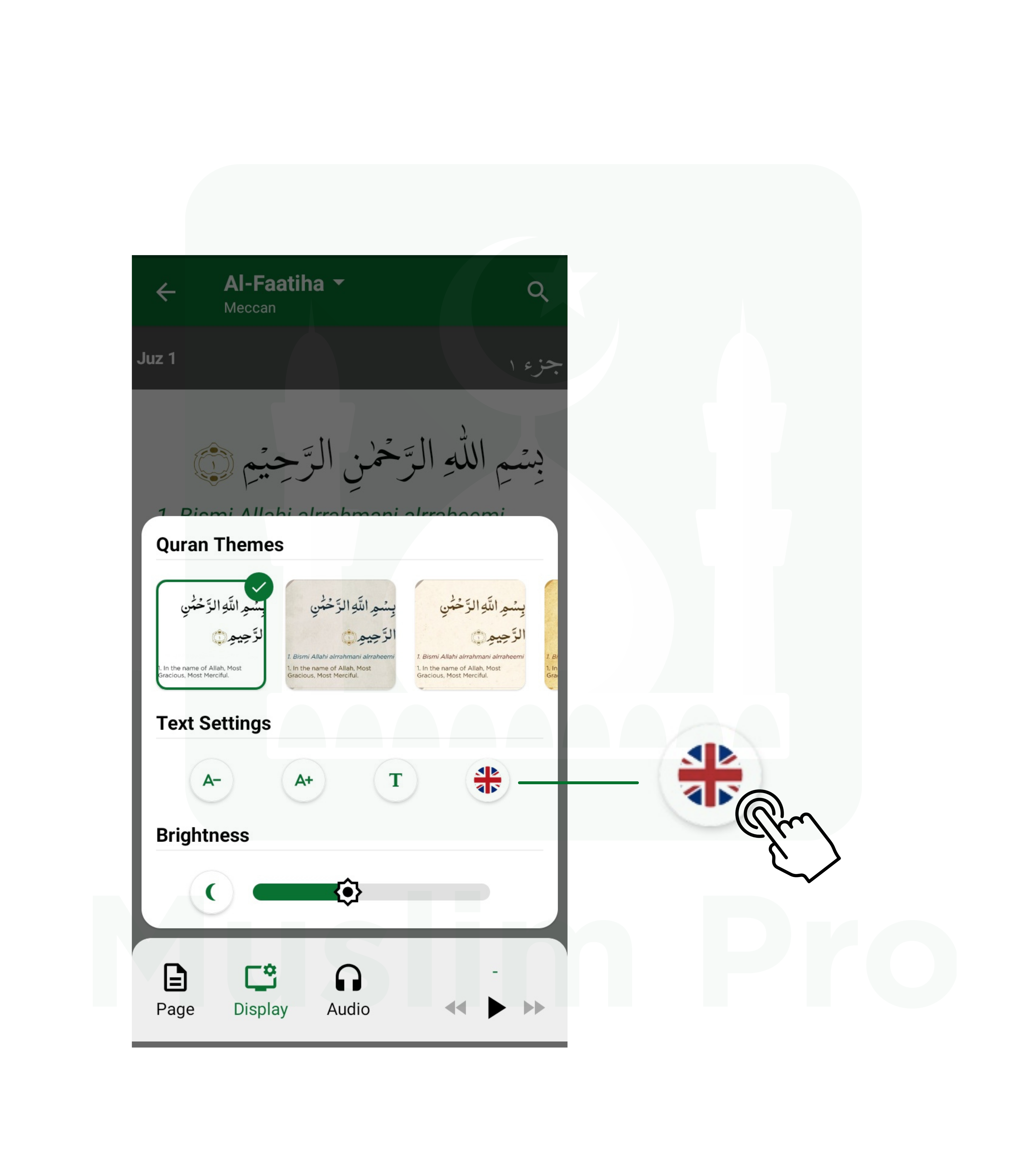 4. Choose the translation you wish to use
5. [Download] the translation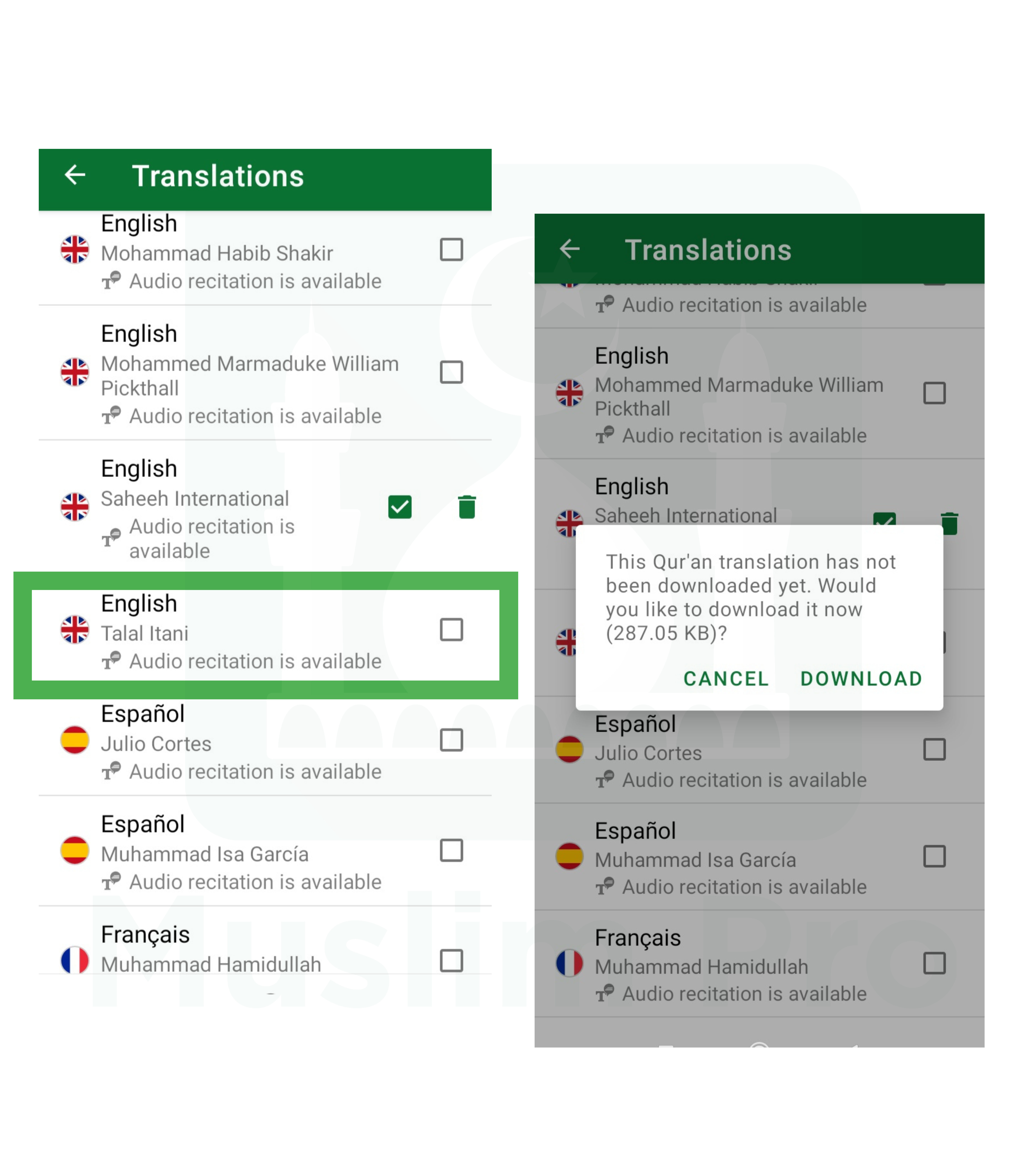 6. The translation is now automatically installed after download
Should you require assistance, kindly email us at support@muslimpro.com and we will be glad to assist you.