Full azan is not playing after update (iOS only)
An issue is affecting several iOS users after the last Muslim Pro update (8.0). The full azan is not playing even if the user is already inside the app.
It may happen that the azan file is damaged and need to be downloaded again. To solve the issue:
1- Go to the azan settings
2- Select another azan
3- Select back the azan you want to use (The file should now be properly downloaded)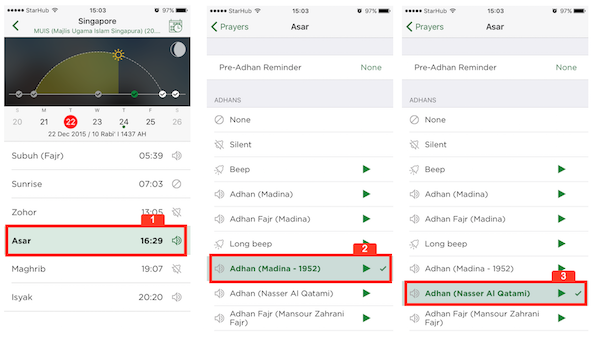 Please make sure you have a stable Internet connection while doing this manipulation in order to download the full azan file.