Muslim Pro app offer other interesting features in the app apart from prayer times and the Quran function.
From the quick panel, you are able to find [Duas]. It contains the collection of Hisnul Muslim supplications.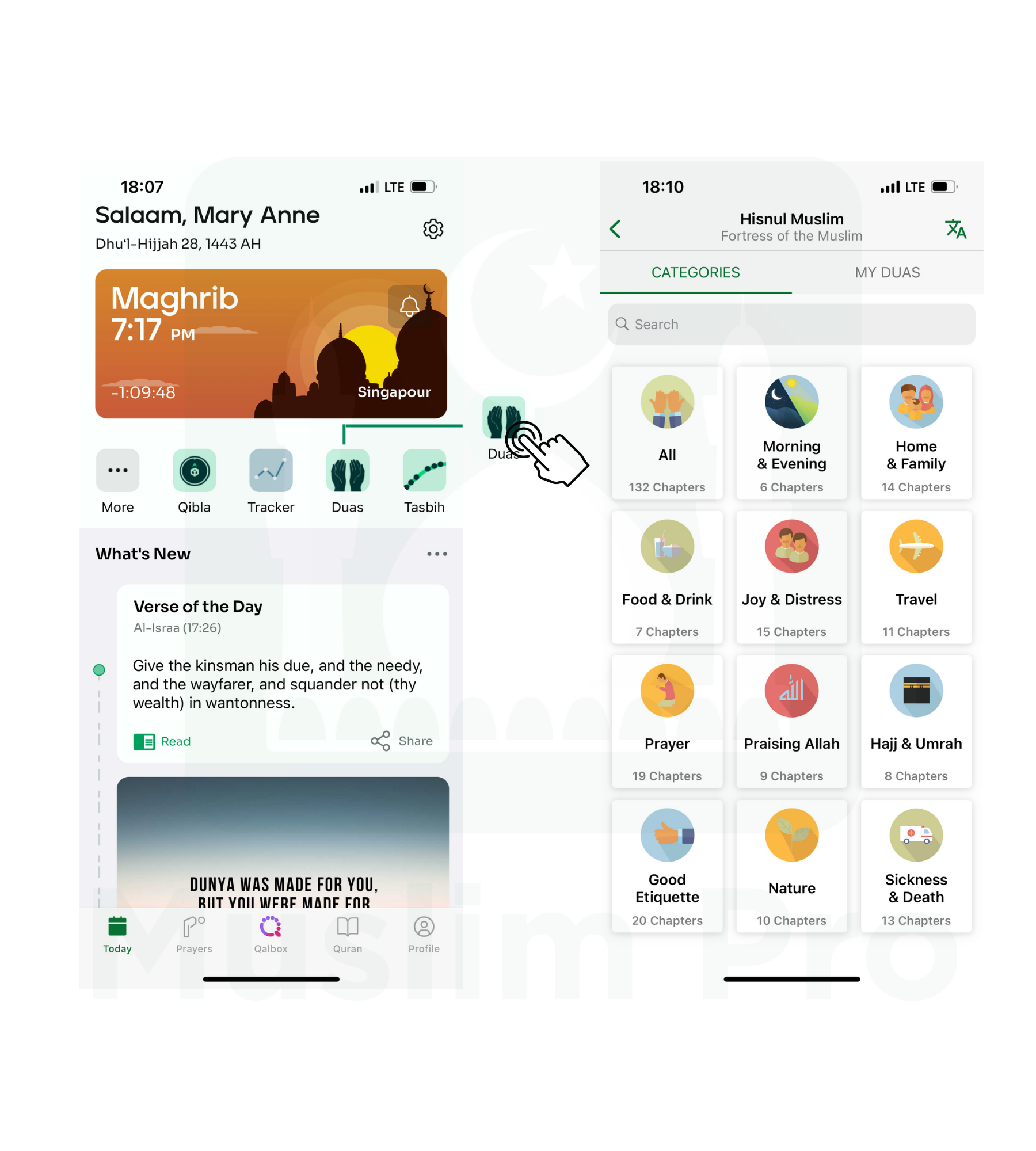 In [Inspirations] feature, you are able to find all the Quotes, Images, Videos and Articles from Muslim Pro app.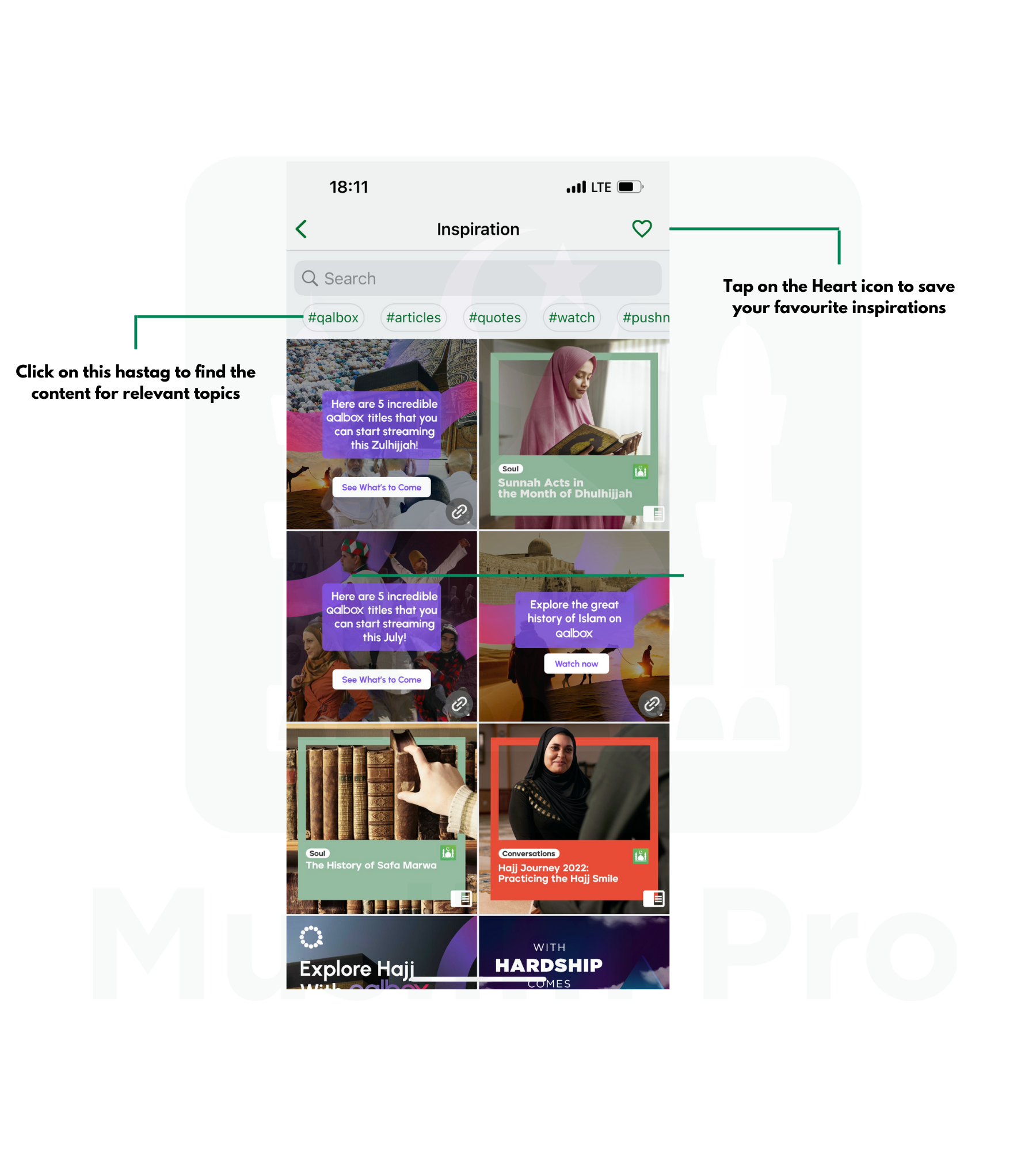 [Islamic Calendar] for you to check the date in Hijri year. Muslim Pro app also allow users to save their birthday according to the Hijri date.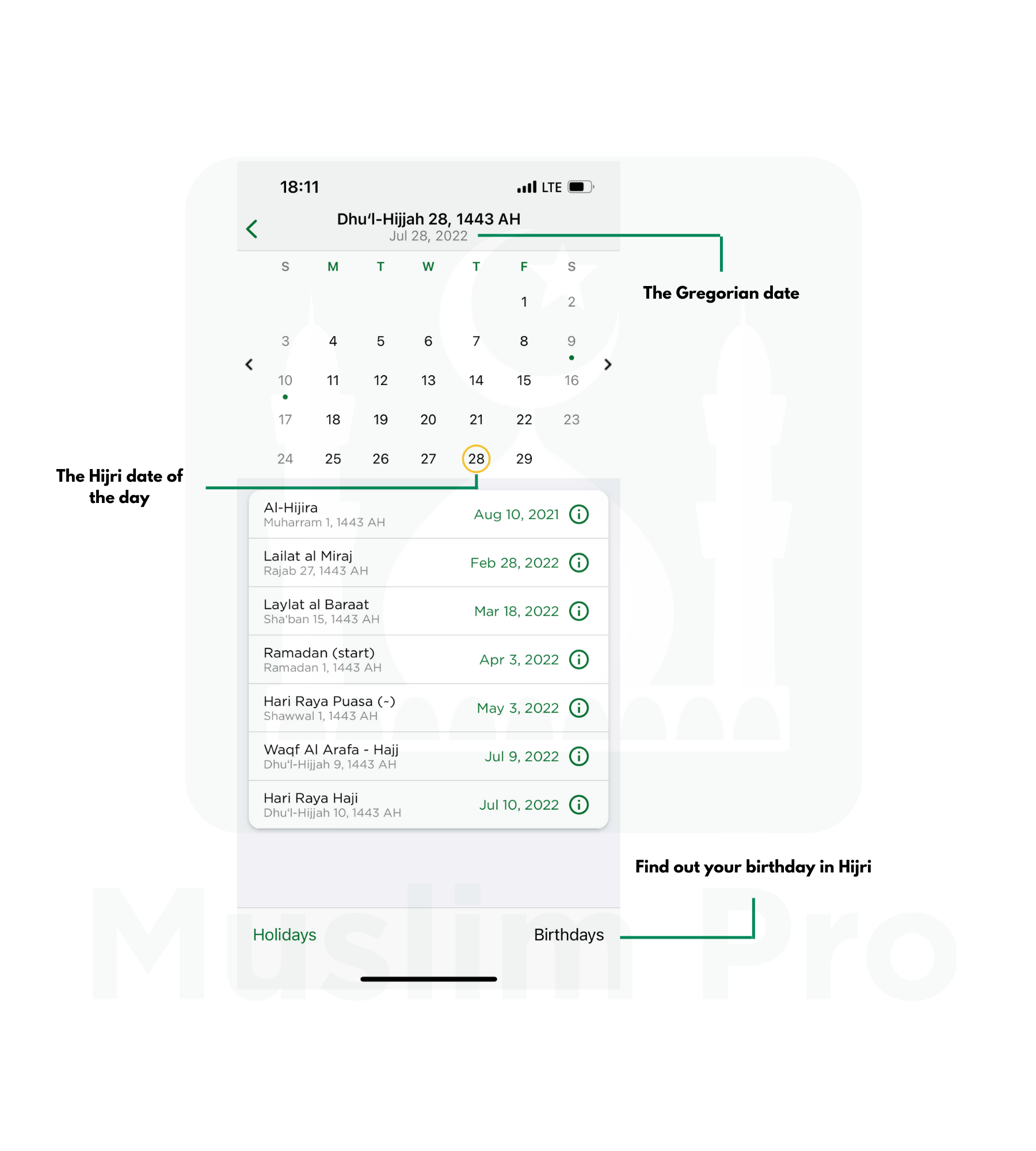 The [Personal Tracker] feature allow user to track their prayer and also fasting progress.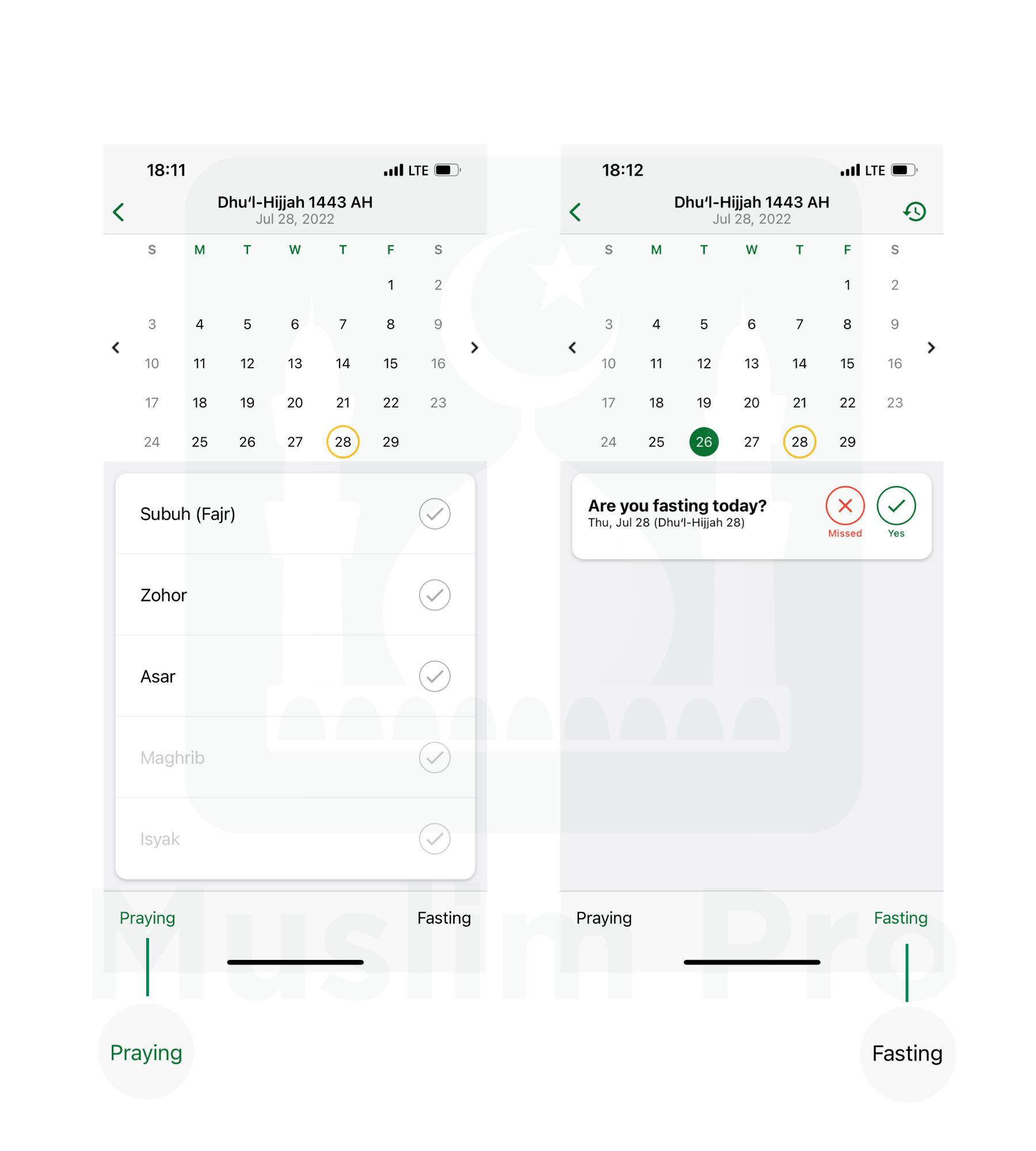 Click [More] icon on the quick panel to discover other various features in the app.
There are Mosque, Halal Places, Hajj and Umrah information and Hajj Journey where user may refer to the following information on the destination that pilgrims will eventually discover throughout their journey.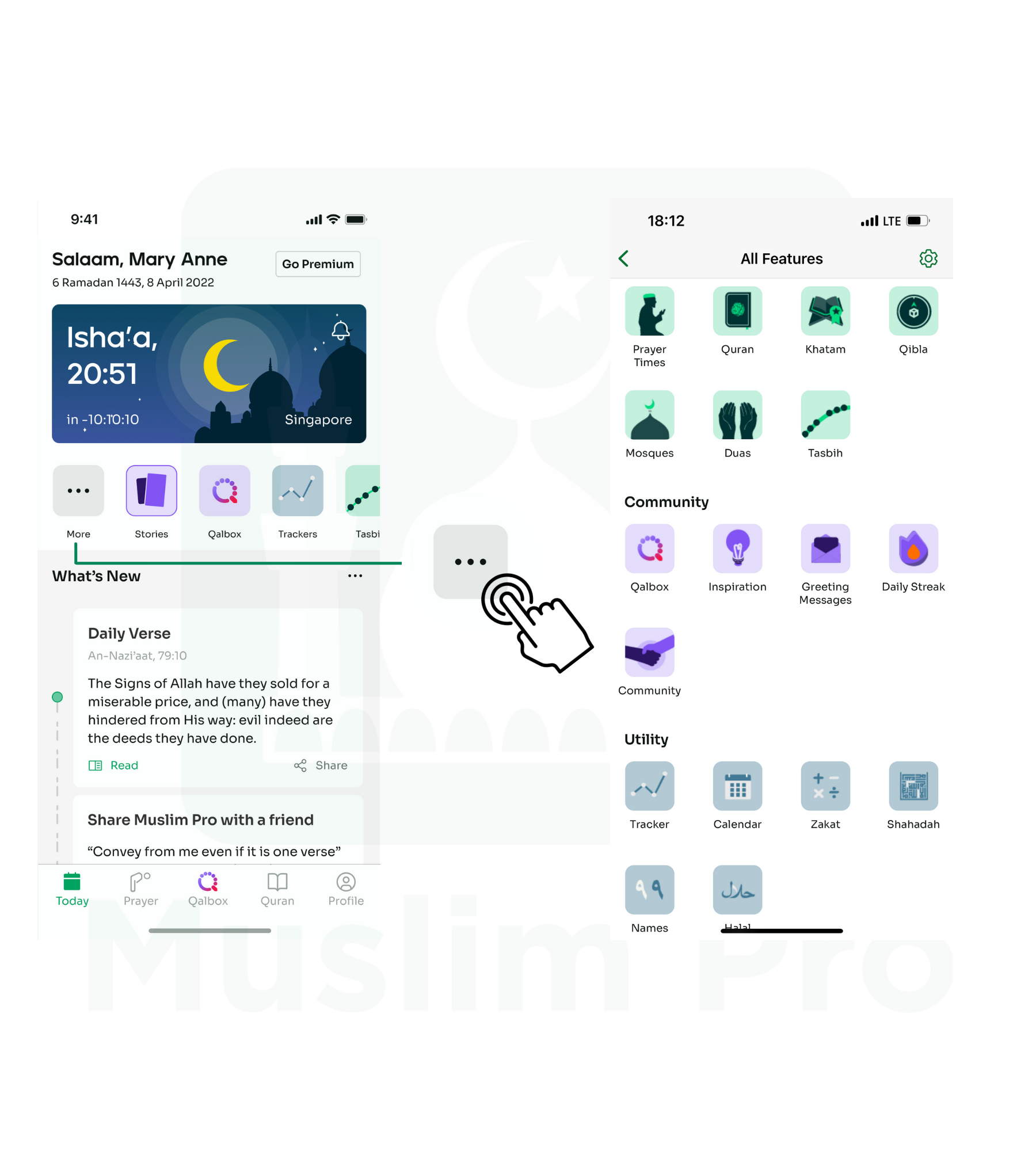 Should you require any assistance, kindly send us an email at support@muslimpro.com and we will be glad to assist you.