If you are an Android and facing this issue while using Muslim Pro application - after downloading the audio recitations of the Quran without any apparent error, nothing happens when you try to play them.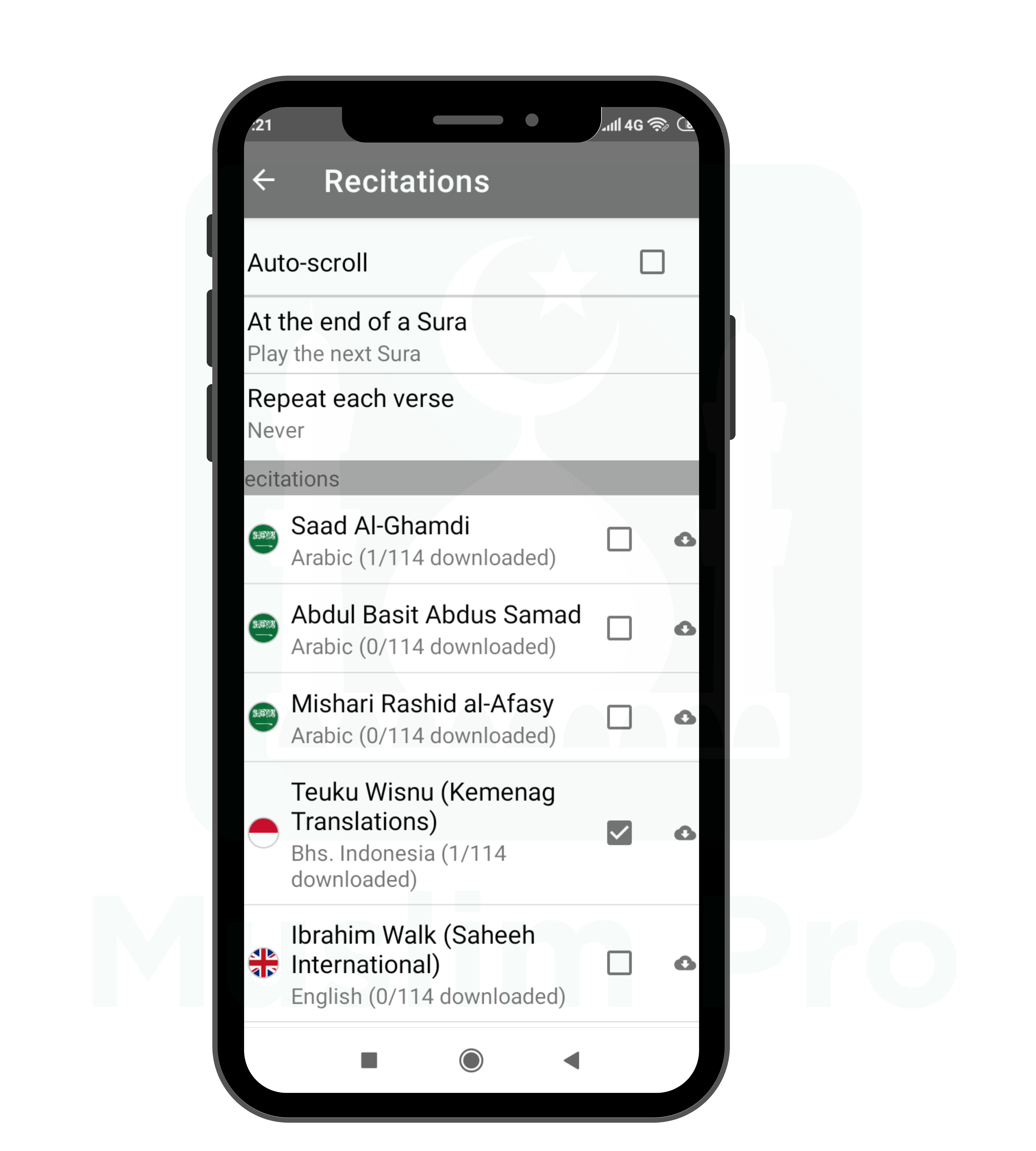 Here are some points for you to take note:
This is most likely due to some restriction issue on the network you are connecting from which prevents the audio files to be downloaded correctly.
For example, if you are connecting through a public Wifi network which requires you to authenticate first (an airport, a coffee shop, etc), the app believes that you are connected and tries to download the files.
In the above situation, the application will believe it has downloaded each file and saved them wrongly. While we will prevent this in the next release, here is what you should do first:
1. Launch your mobile browser and verify that you can connect to the Internet. Please login if required to do so by the public wifi you are using. Alternatively, you may connect to a different network.
2. From the home page, click the gear icon to go to the [Settings]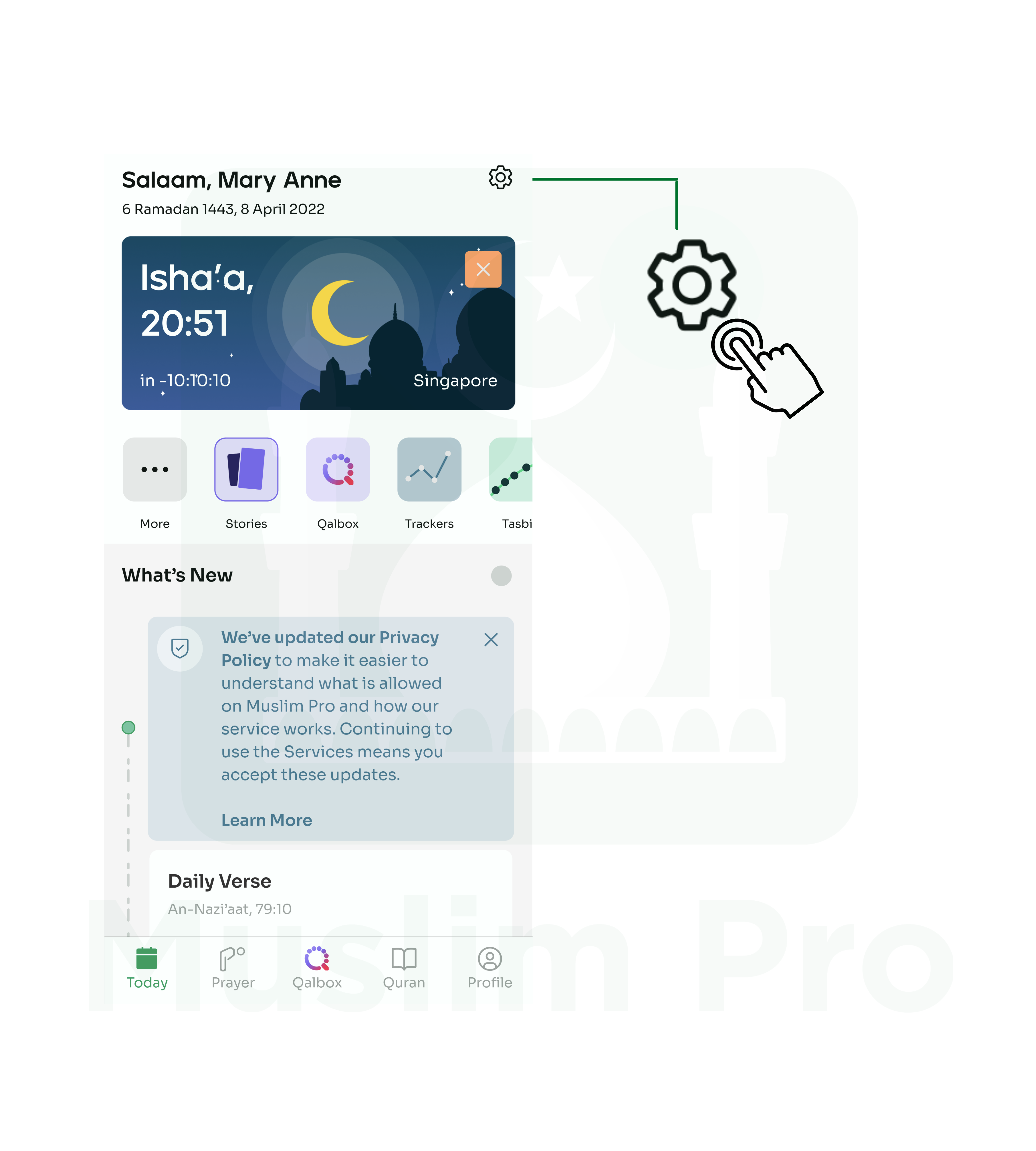 3. Next, select [Quran]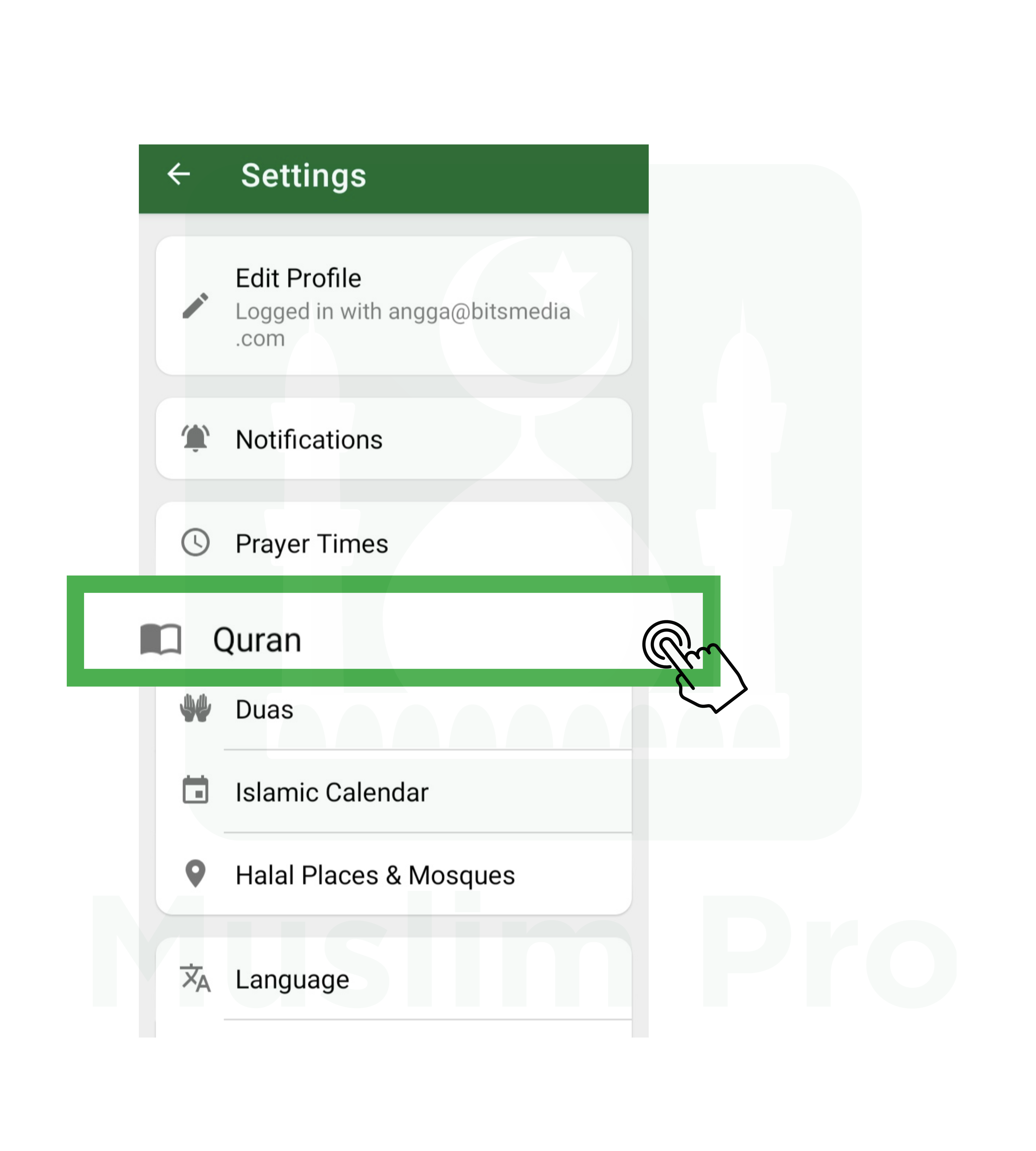 4. Then, click the [Audio Recitation] option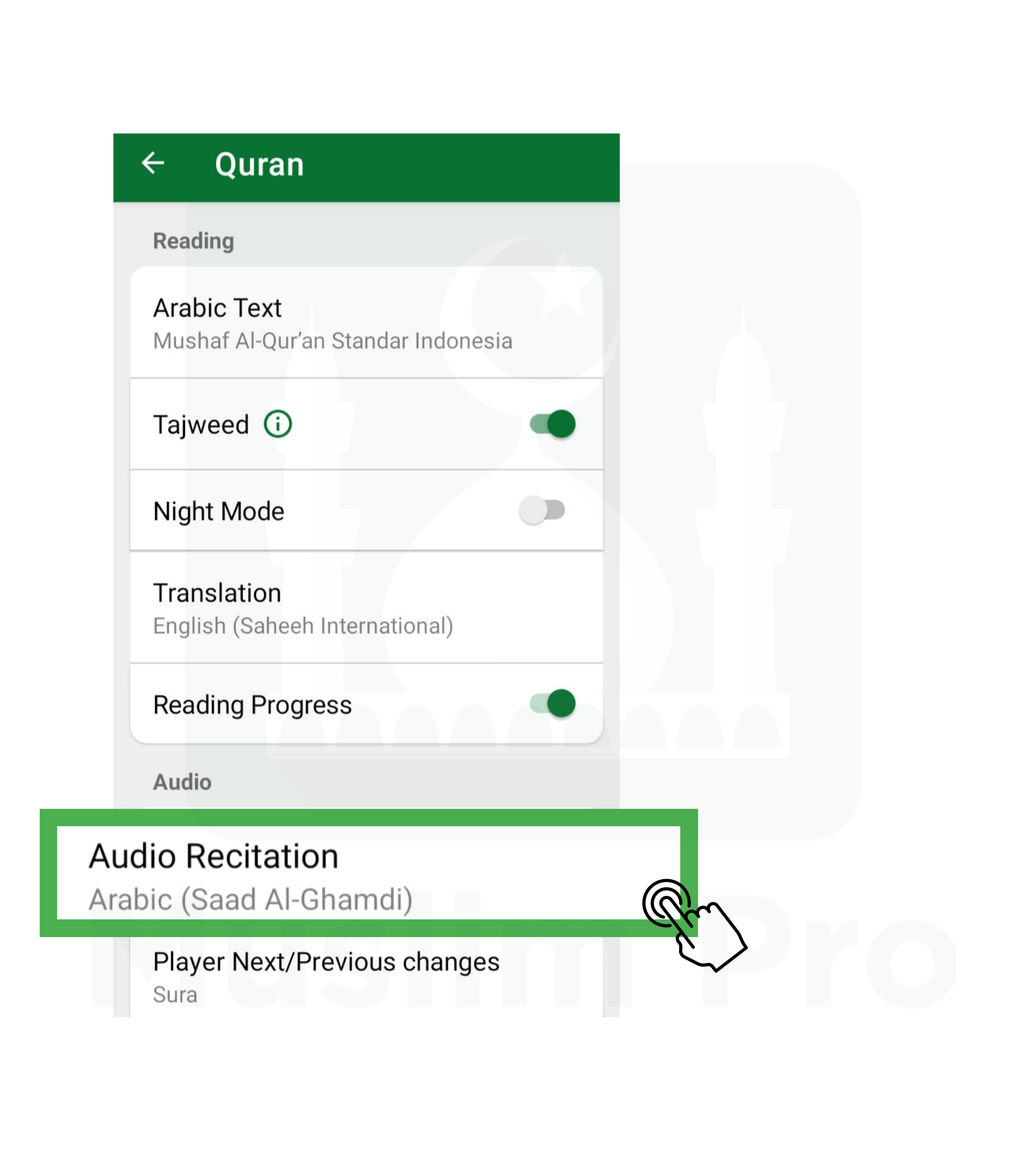 5. Delete the recitations by tapping on the basket icon next to the reciter's name (example: Saad al-Ghamdi)
6. Try to download the recitations again by ticking the box, then, the cloud icon.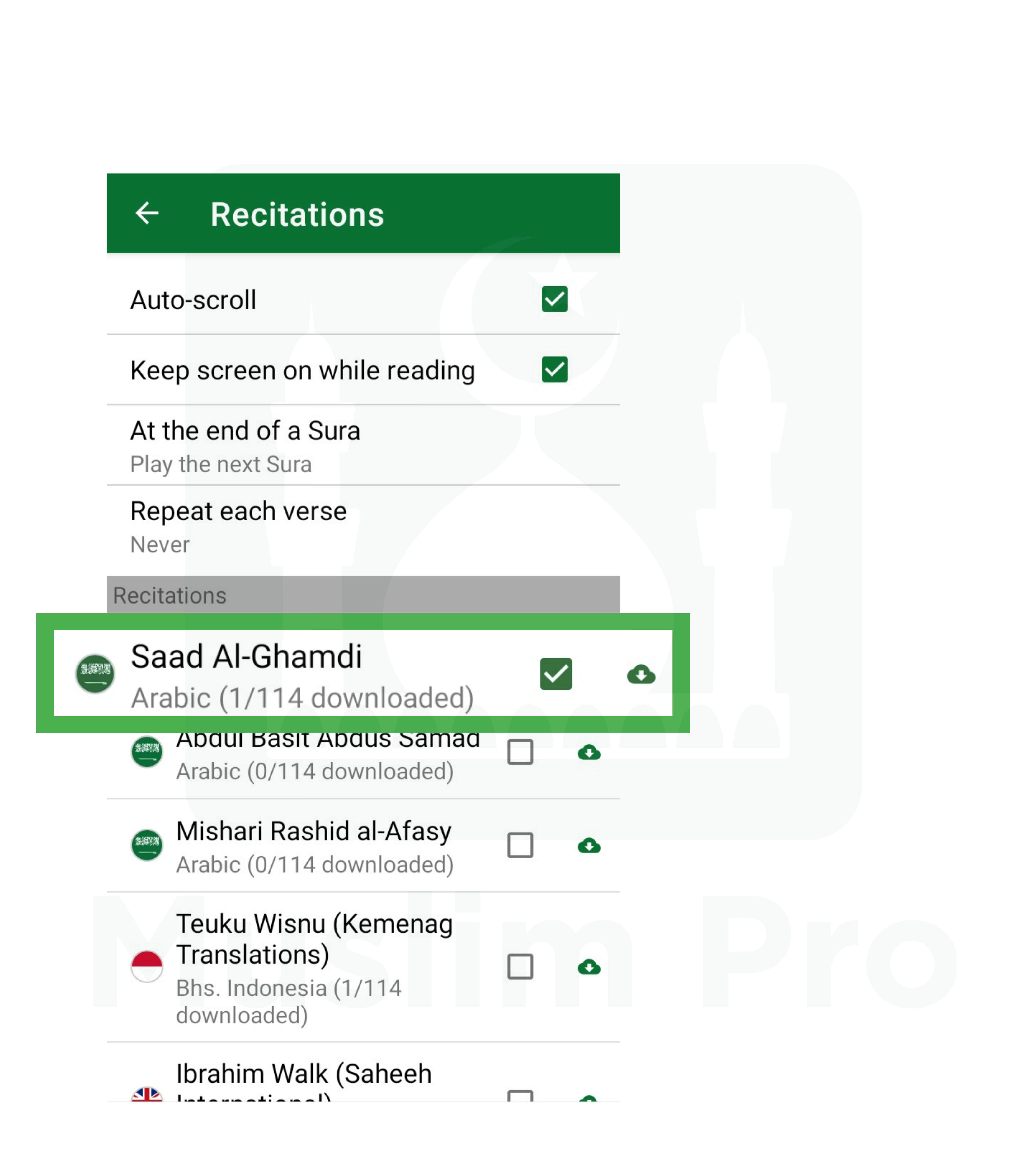 Should you require assistance, kindly email us at support@muslimpro.com and we will be glad to assist you.