For Android devices only
Do you have troubles activating the widget on your home screen? Read this article to know why!
Note that the widget might not work if you have installed the app on your SD Card or external storage.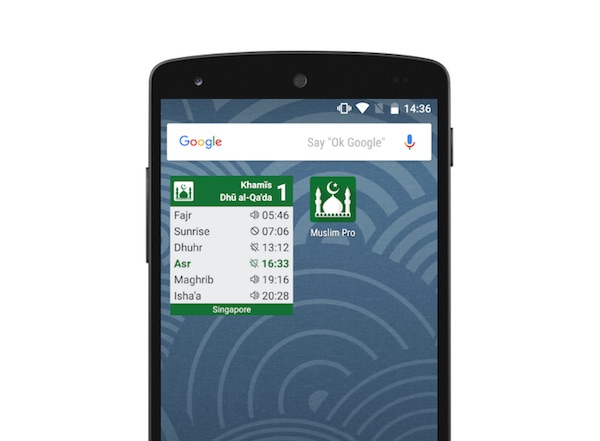 This is a limitation imposed by the Android platform and you must ensure to run the app from the main memory of your device in order to use the widget.
My Prayer Times does not appear on the home screen
Only Muslim Pro Premium users are able to view the prayer times on the home screen. In order for you to view the full prayer times from your home screen, you may need to upgrade your app and subscribe to Premium.