Muslim Pro uses data from Google
Places (mosques & halal restaurants) are provided by Google through their public API. You may use the Google app or website to add new places or report incorrect ones.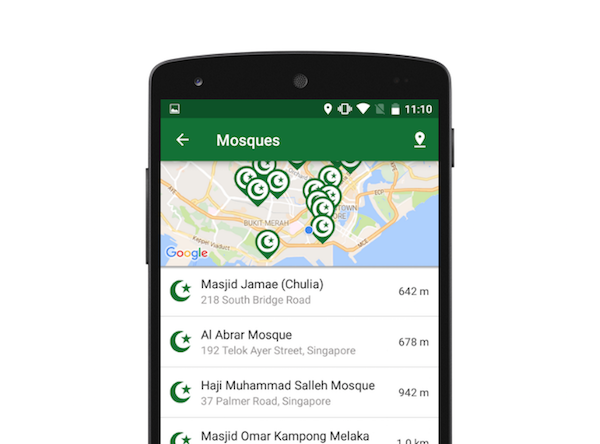 Please follow the instructions on the Google Business web page to add a new venue from the web or the mobile application: Google My Business (works for both Mosques and Halal places)
When adding a Mosque, please make sure to use the "Mosque" category.

When adding a halal place, make sure to indicate "halal" in the venue name.