Accurate prayer times are calculated based on your location as well as a set of rules and methods (including some conventional angular values).
Automatic Settings
Cities which prayer times have been added and verified with the local Mosques and/or Religious Authorities will get a special "Verified" badge next to the city and/or location name.
Make sure you have enabled [Automatic Settings] for your prayer times.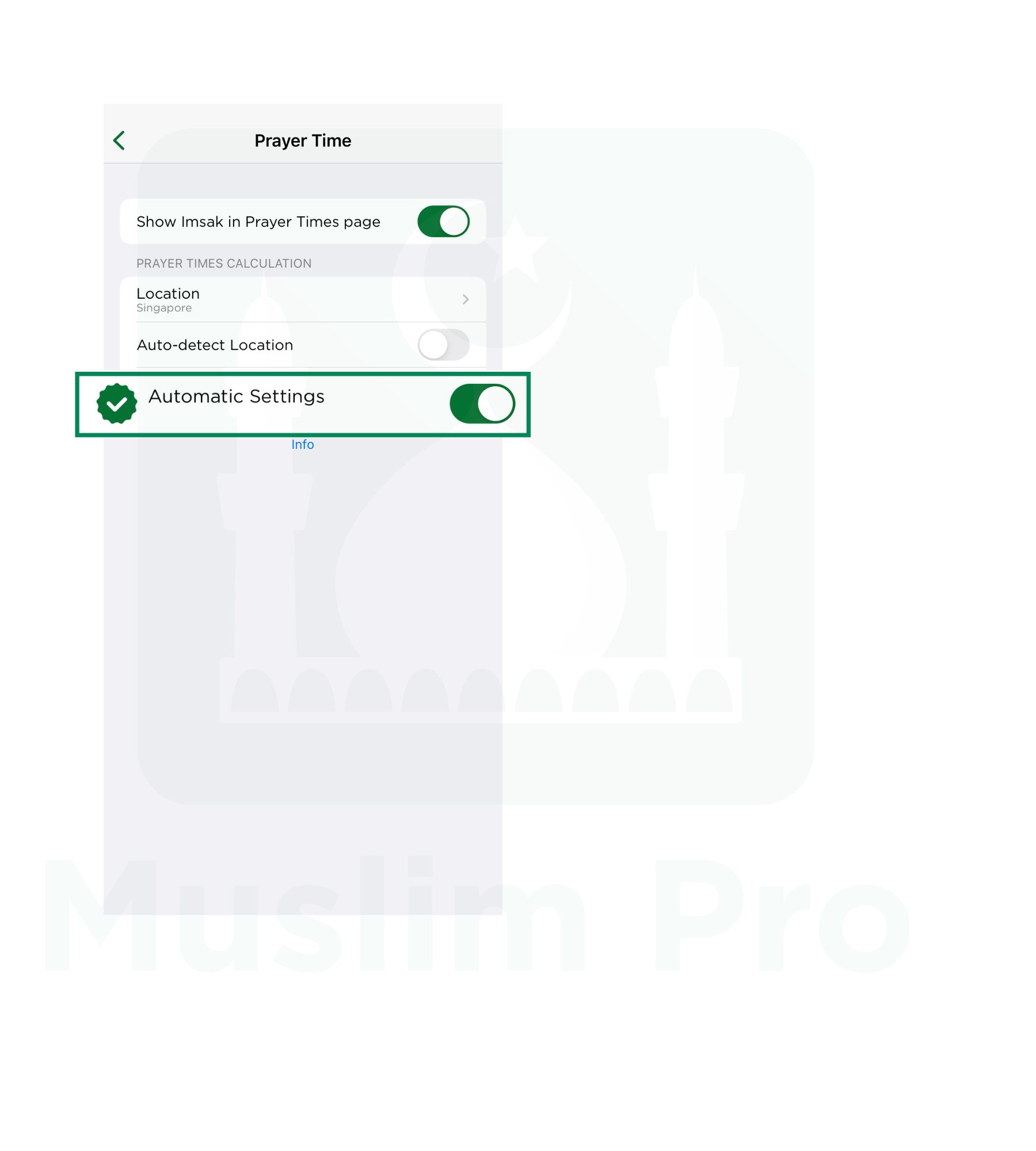 Manual Settings
The application tries to automatically apply the appropriate settings for your location but you may need to modify them from the Settings page of the application. You can also adjust the prayer times manually to match the ones provided by your local mosque and/or religious authority.
If you only observe small offsets (usually plus or minus 1-10 minutes), these are probably due to preventive delays applied by most mosques and religious authorities. You may need to adjust the [Manual corrections] values for the best accuracy.




If you observe larger errors, you may need to modify the convention in the [Prayer Time Calculation] menu. This menu also allows you to adjust the Asr calculation and higher latitudes methods.


Please also note that errors/offsets of plus or minus one hour for all prayers are usually due to an incorrect DST setting (daylight saving time).
Should you require further assistance, kindly reach us at support@muslimpro.com and we will be glad to assist you.