If you have encountered data loss with your Muslim Pro app, continue reading this article to learn how to prevent the issue from recurring.
As good practice to curb future occurrences, this guide is also recommended for general optimal app browsing experience.
1. Login with account
Using the app with an account allows you to switch between devices with your data synced hence we highly recommend you to create one if you have not done so. When accessing the account from different devices, do ensure that you are connected to the internet at all times.
2. Refrain from closing the app immediately
One frequently known mistake is immediately closing the app after completing an action. It is advisable to remain in the app for 1-2 minutes after performing an action such as checking your prayer tracker or reading a verse from the Quran, before putting the app to background or closing it altogether.
3. Click [Restore previous data] upon receiving pop-up
If you receive a pop-up while using the app, ensure to select [Restore previous data] to keep your progress like Quran, Prayer tracker, Fasting tracker, etc.
However, if you wish to start a new progress based on your existing device used, you may choose the [Keep current data] option to replace your previous data saved.
*Kindly note that this option may remove all of your account progress.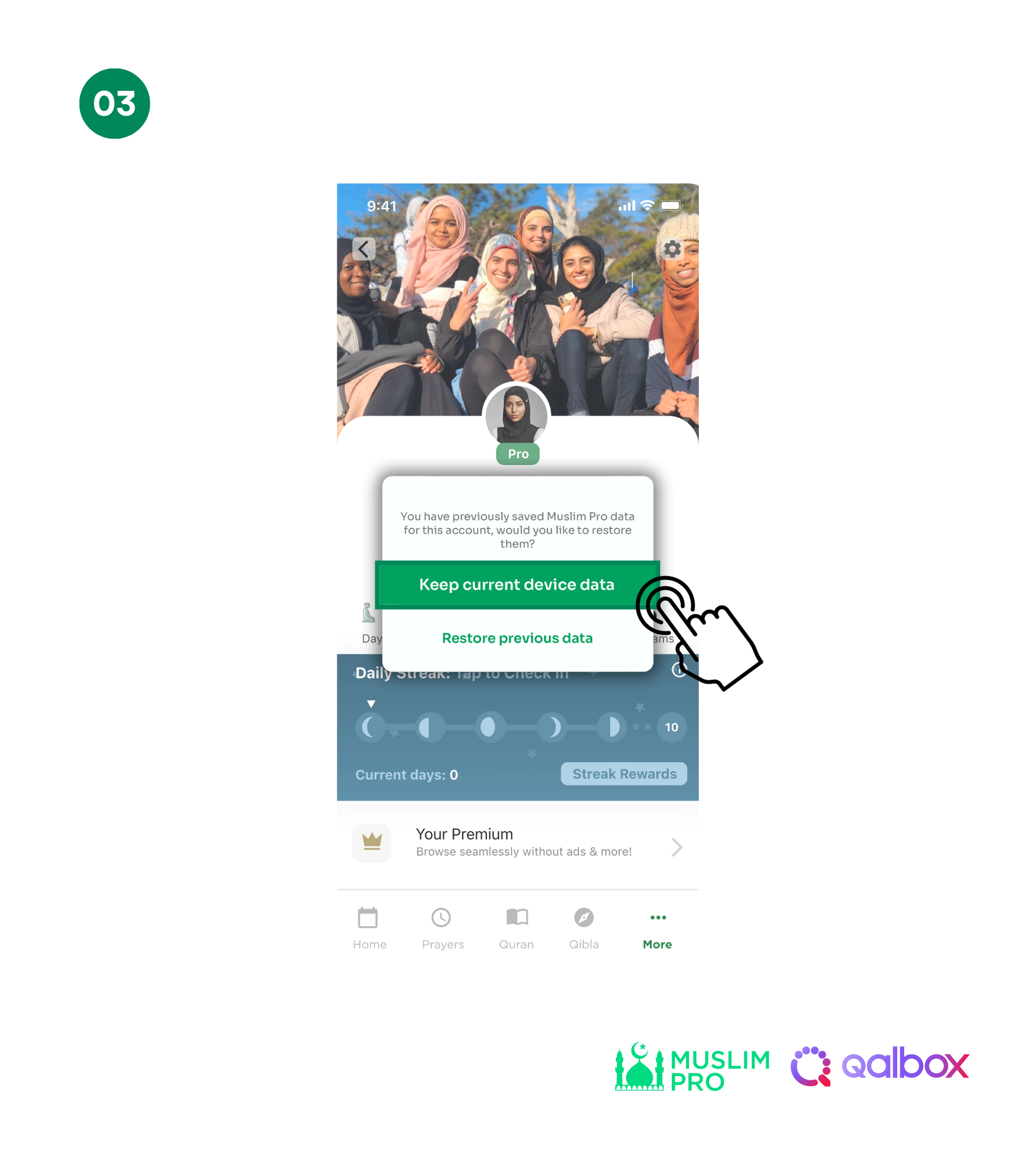 4. Ensure that app version on all devices are the same
Muslim Pro allows you to connect up 5 devices on a single account. If you have logins on multiple devices, do ensure that your app version is the same across all to prevent any data loss or data overwrite.
5. App version not updated
As of May 2023, Muslim Pro have released an app version of 14.3.5 that will fix the data loss issue bug. Users using the app version before 14.3.5 will persist to face data sync issues unless updated.
Tap on [Update Available] option from your [Profile] to update the app to the latest version.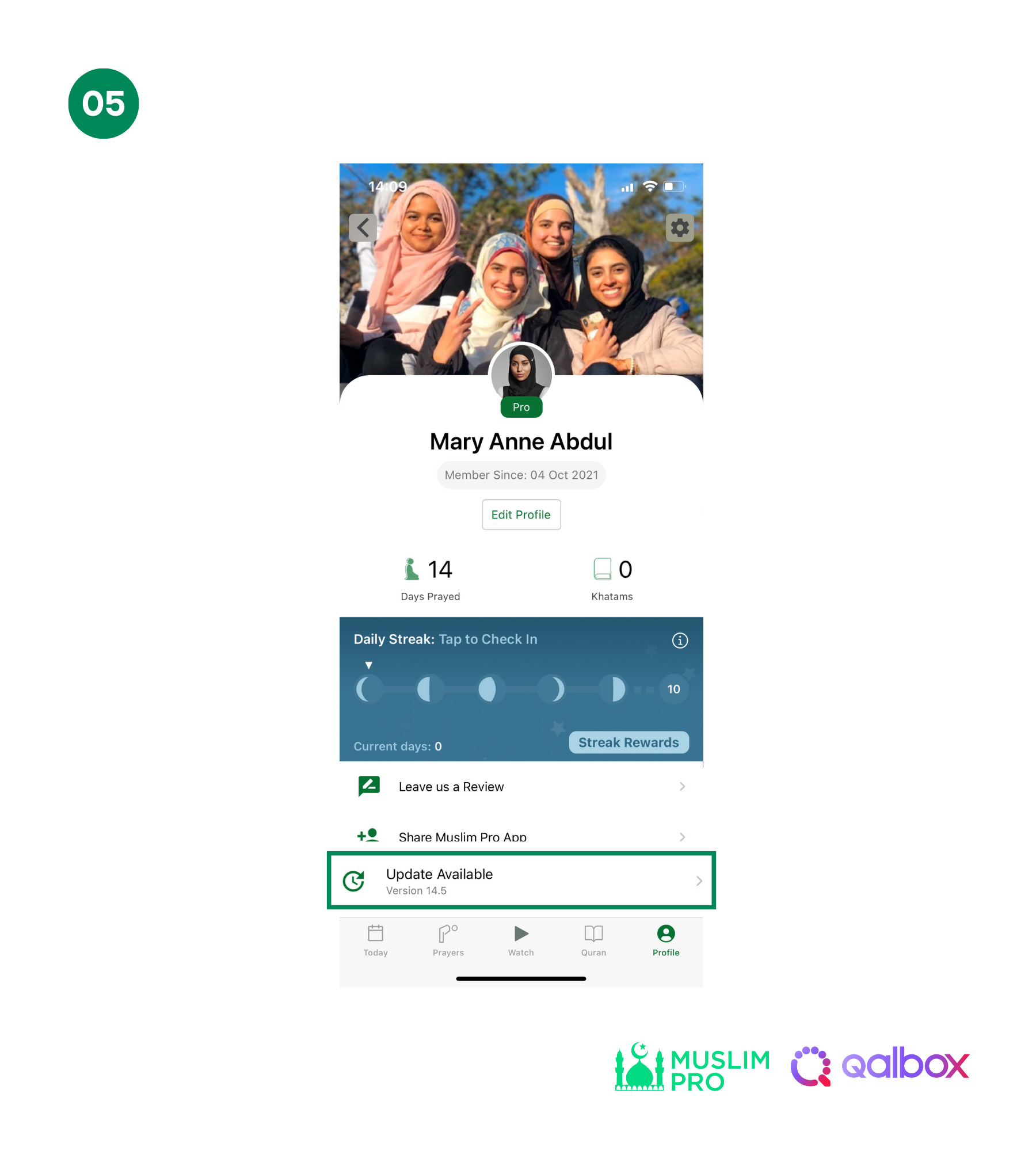 Should you require any assistance, kindly send us an email at support@muslimpro.com and we will be glad to assist you.