Muslim Pro has a prayer request feature that enables users to request prayers from fellow Muslims worldwide. During Ramadan, we should strive to enhance our daily deen and spread good deeds by praying for our Muslim community as well.
To use this feature during Ramadan, users can submit a prayer request via the app, which is then shared with Muslim Pro users who have chosen to receive such requests. These requests can pertain to any personal or collective need, such as health, financial stability, or world peace.
Once they receive the prayer request, users can opt to pray for the person or situation in question and leave a message of support or encouragement. Moreover, the feature displays the number of individuals who have prayed for the request and when they did so.
The Prayer Requests feature found in the Community section in our app is a place to connect Muslims around the world by posting prayer requests as well as making prayers for our brothers and sisters.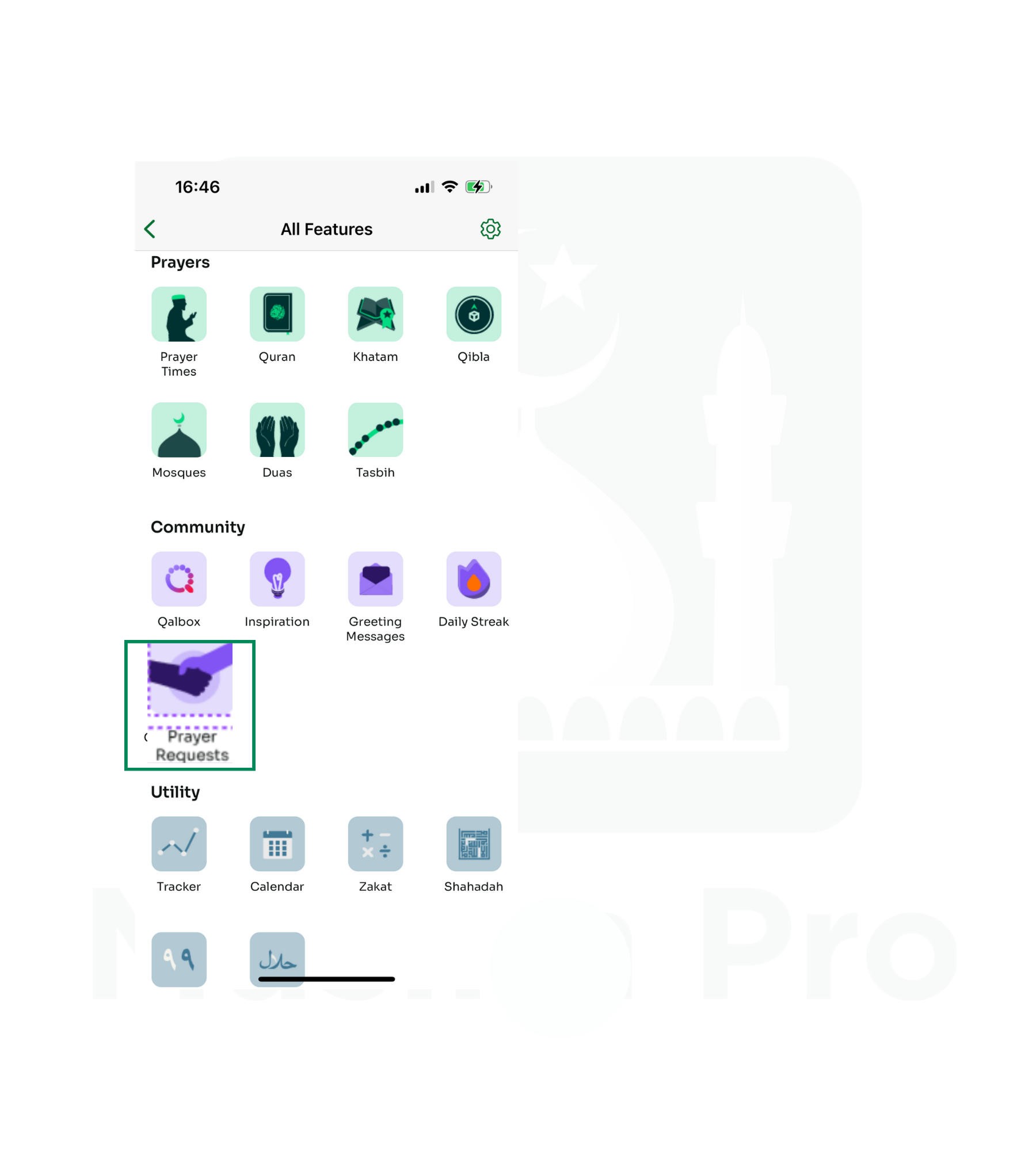 Take note that there are some steps you need to know regarding prayer requests.
How to use Prayer Requests?
In order to post a prayer request, you need to:
[Make Dua]

for at least 5 people before posting a prayer request.

Click on the

[heart]

icon on the right side of the

[All] section in Community to make dua.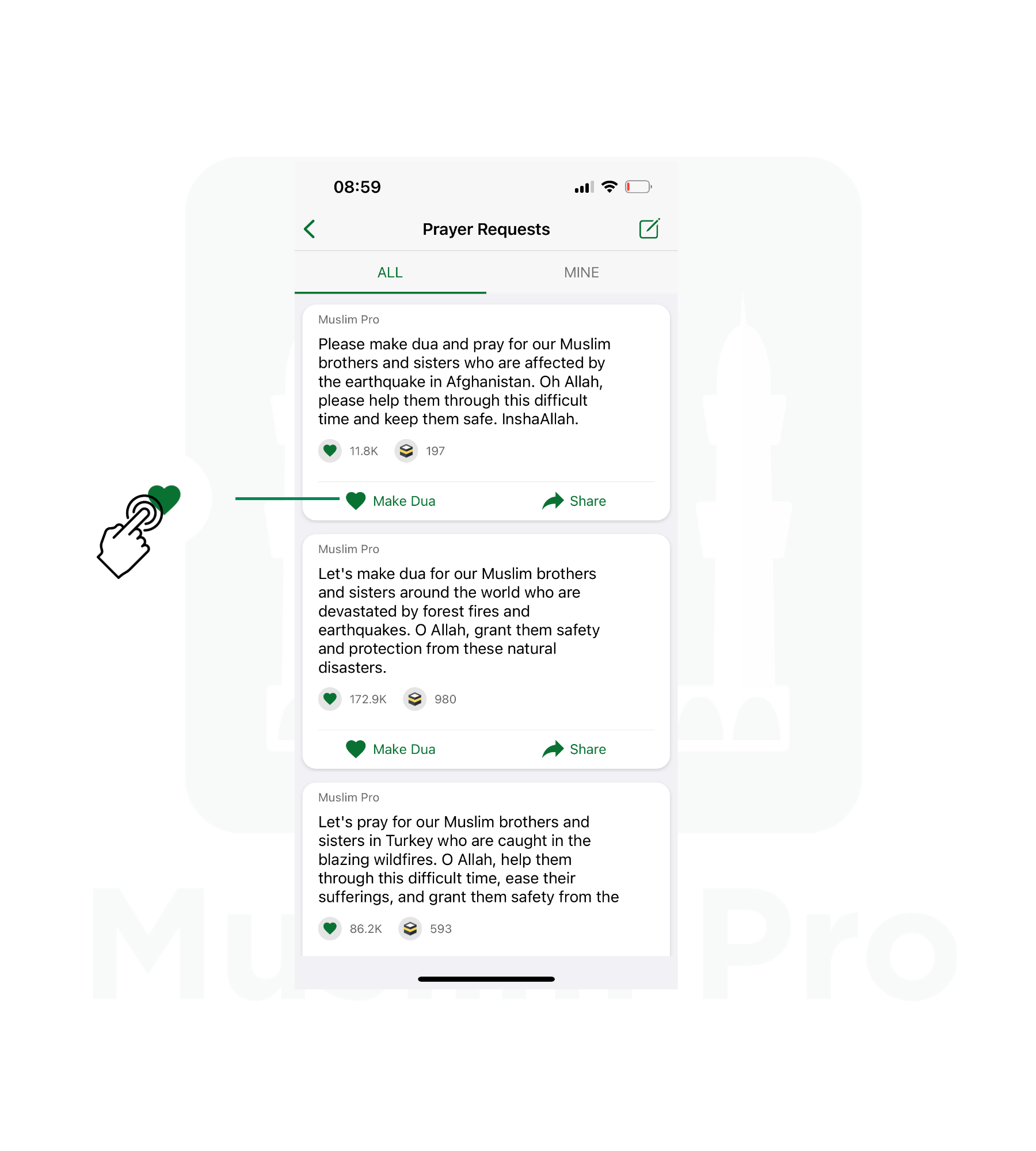 How to write a prayer request?
In order to make a prayer request, you can:
1. Click on the [pencil] icon on the right top corner of the page.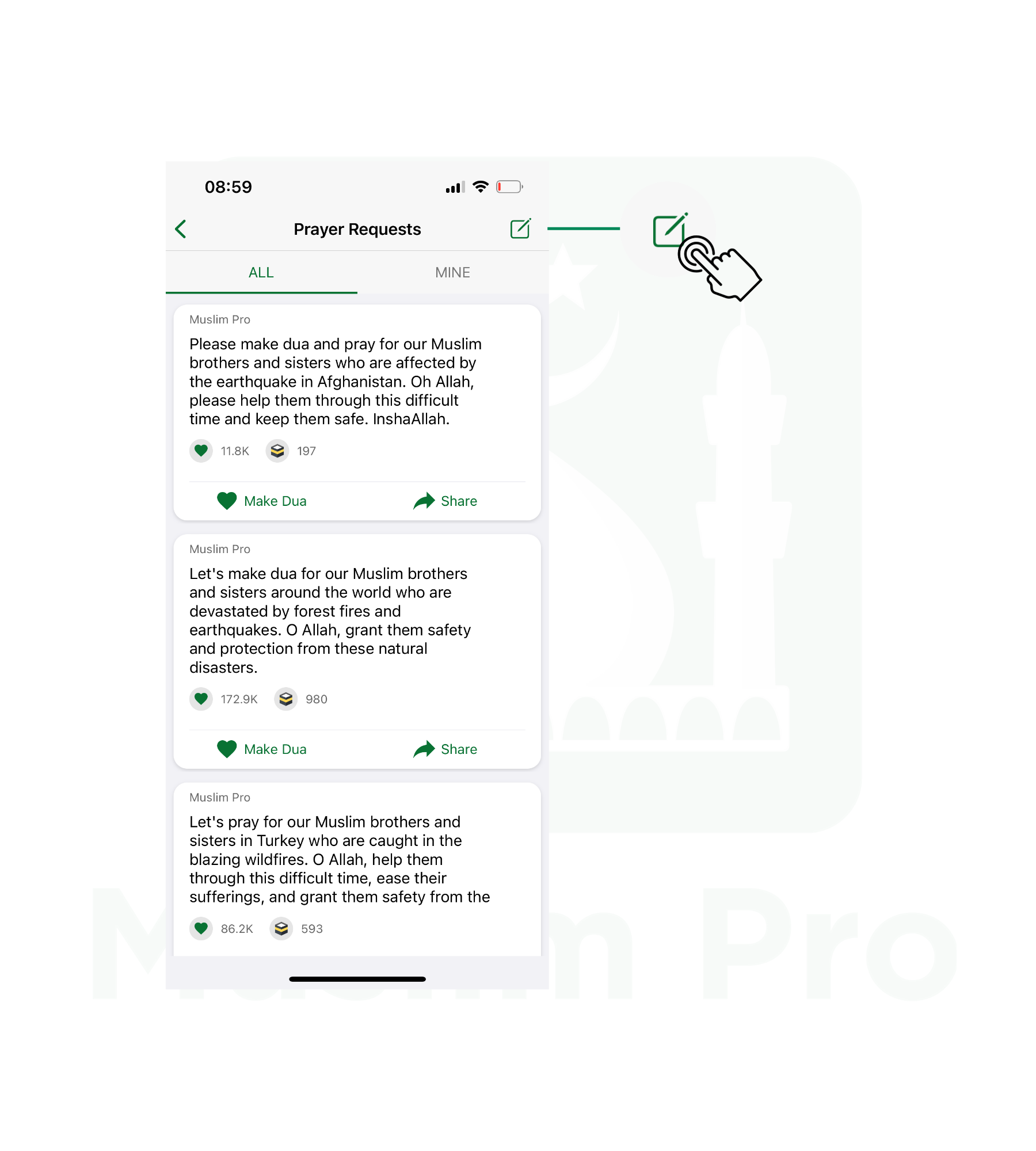 2. Enter your prayer request, you can include emoticons and symbols if you wish to.
3. Click [Post] to post your prayer request.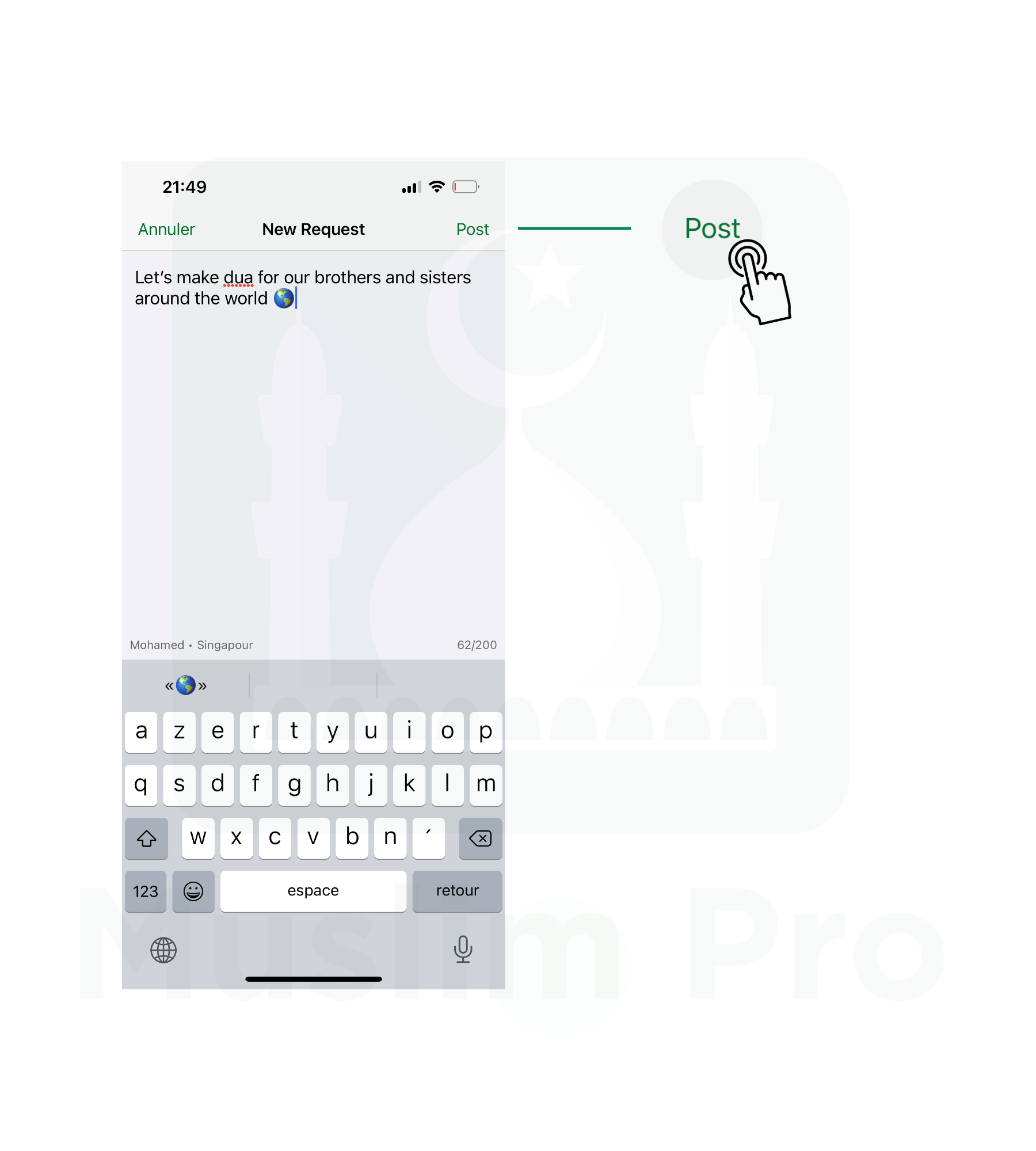 How to view my prayer requests?
To view prayer requests, you can go to [Mine] section, here:
On this page, you are able to delete your prayer requests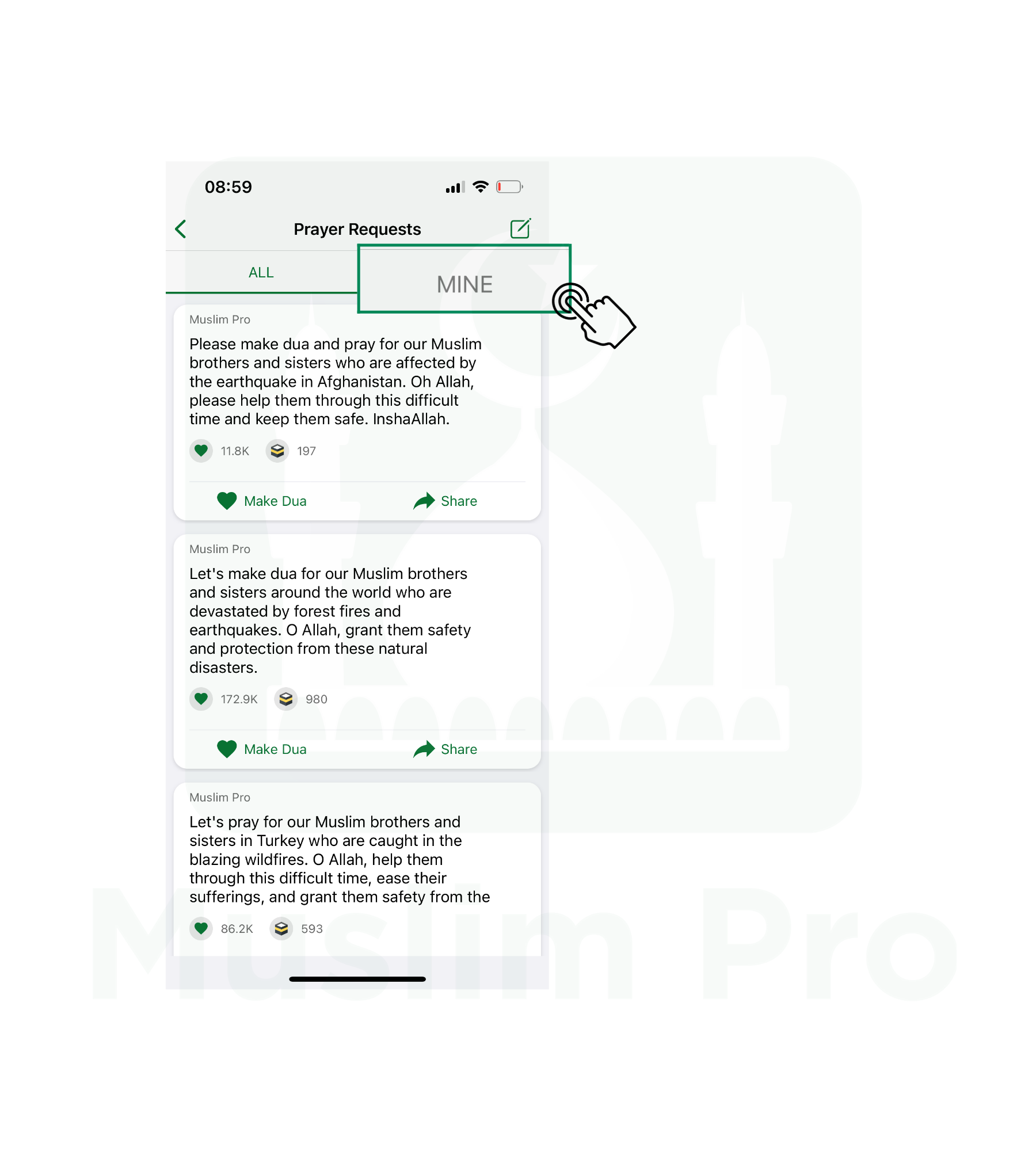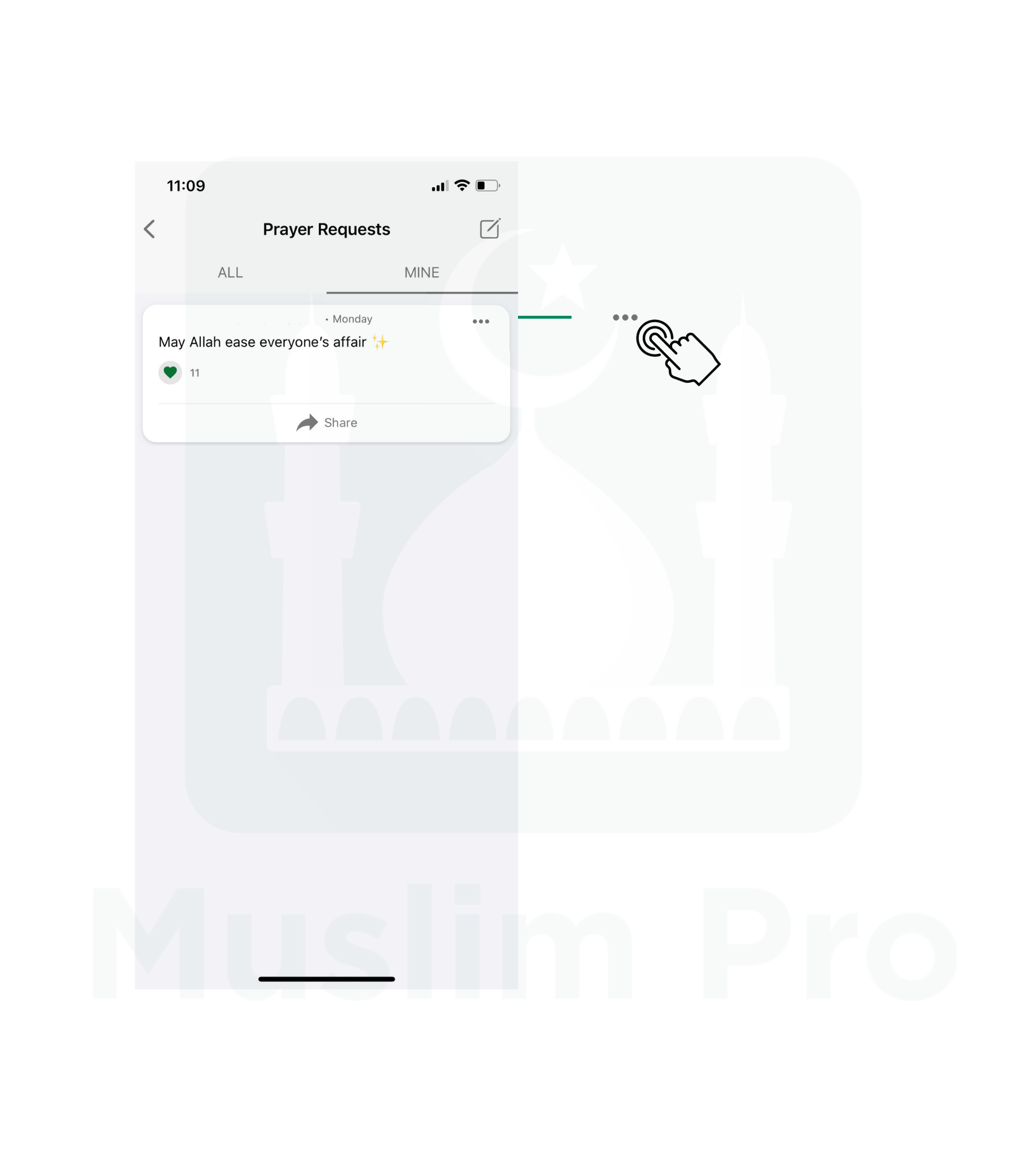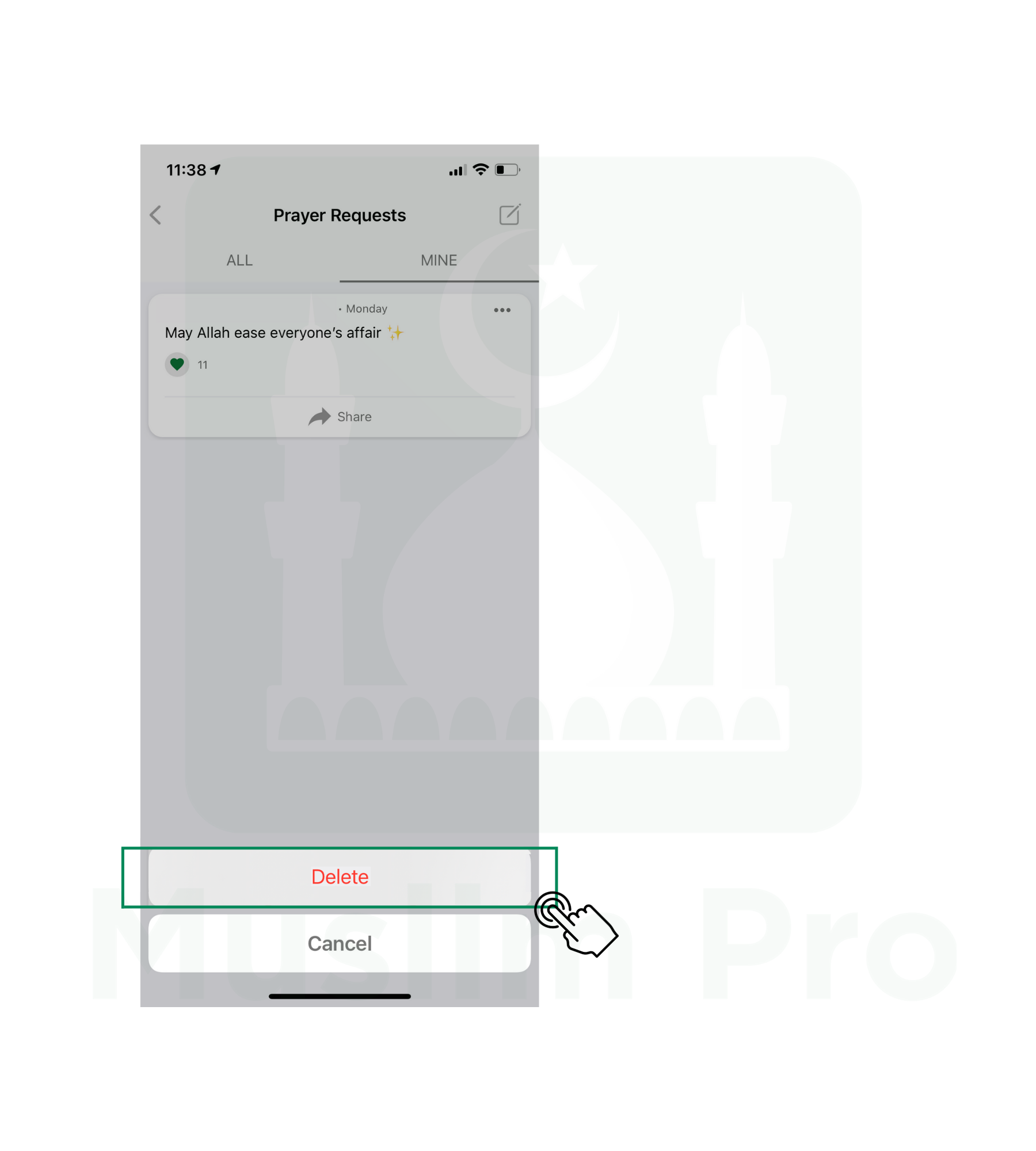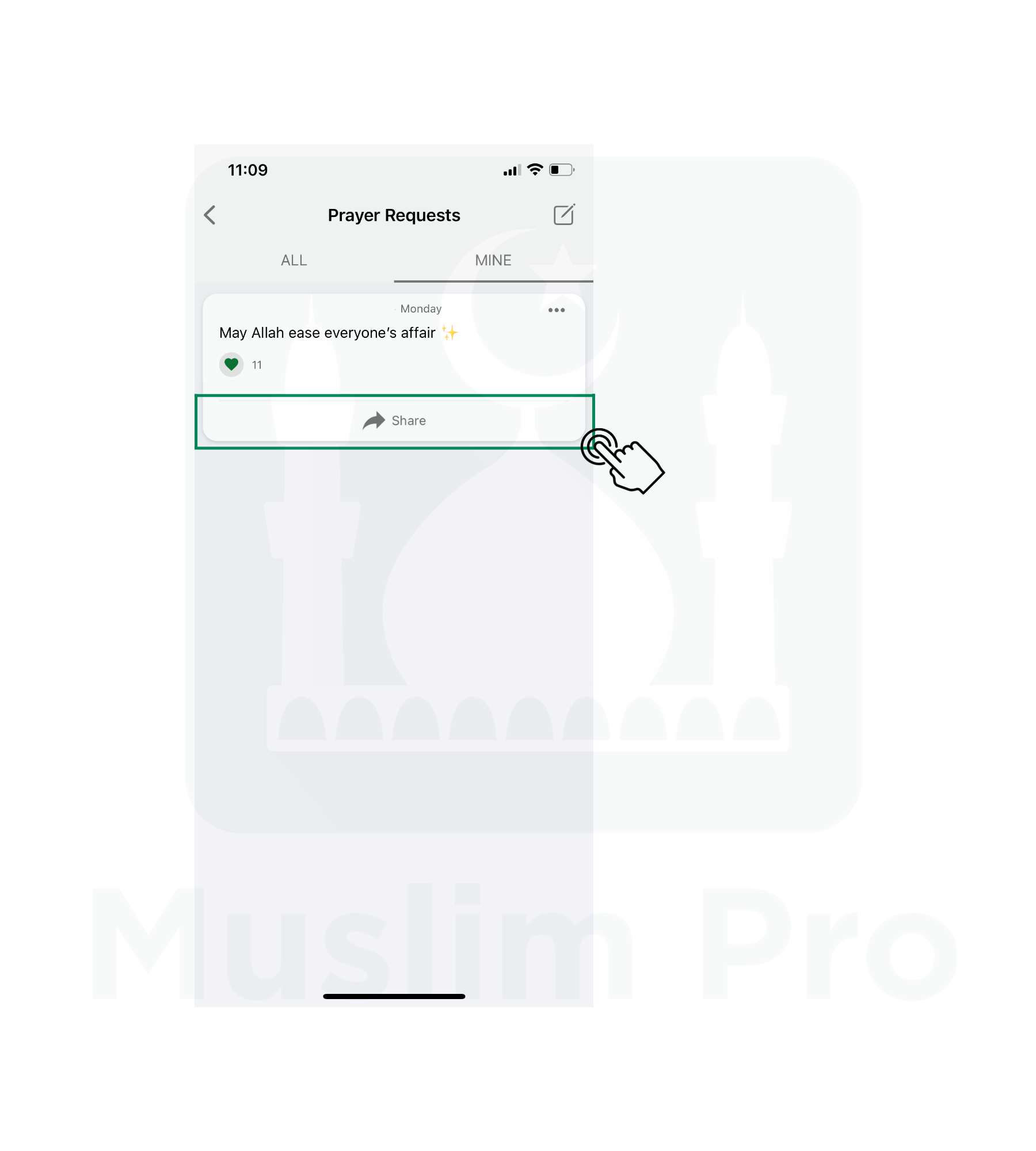 Important:
Avoid posting sensitive information such as: phone number and email

Avoid posting insensitive words
Should you require any assistance, kindly send us an email at support@muslimpro.com and we will be glad to assist you.