Muslims observe fasting during Ramadan from dawn until sunset, and the fasting hours are based on the local sunrise and sunset times. However, if a country observes Daylight Saving Time (DST) during Ramadan, it can affect the timing of the fast, resulting in an additional hour of fasting each day. To maintain the usual length of the fast, some Islamic scholars suggest adjusting the timing of the fast during DST.
Muslim Pro app will automatically adjust to Daylight Saving Time (DST, Winter/Summer times).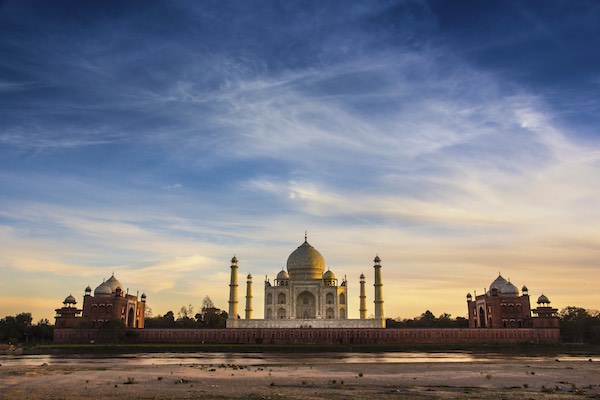 Should you unfortunately still encounter a one hour delay/offset, you can manually adjust the DST settings from the Settings screen of the Muslim Pro application.
1. Click on the [Settings] icon located at the top right corner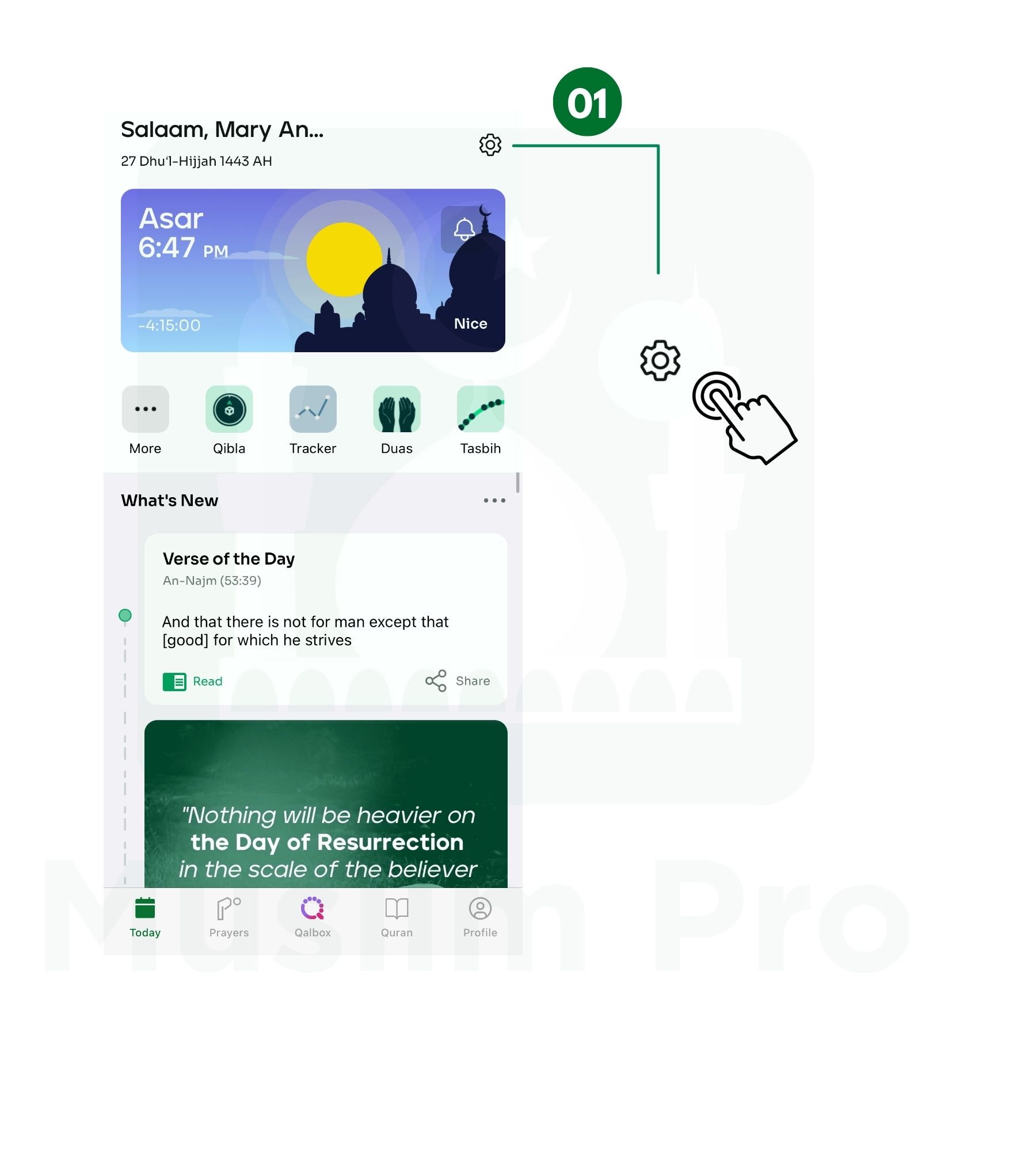 2. Select [Prayer Times]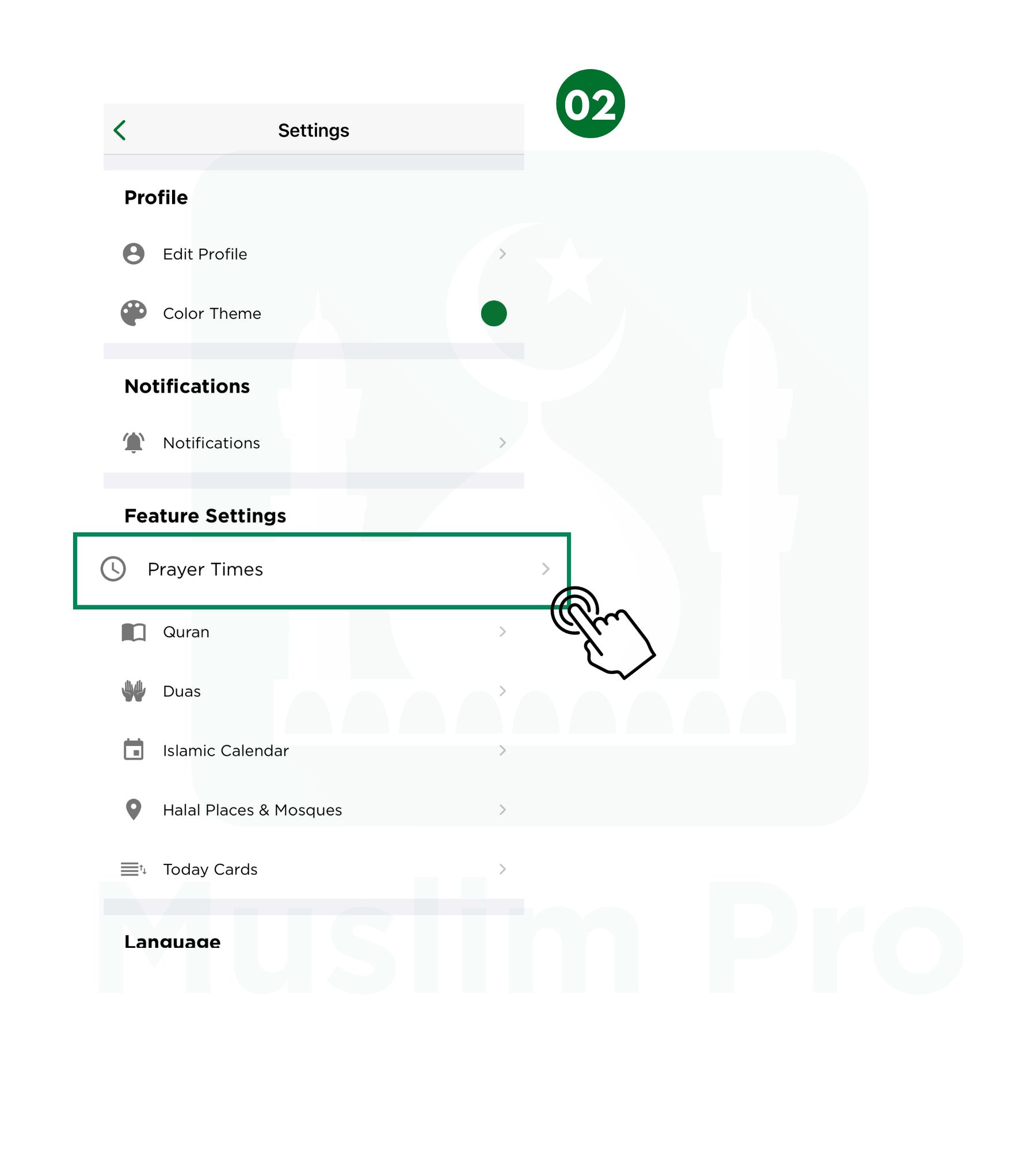 3. Activate the [Automatic Settings]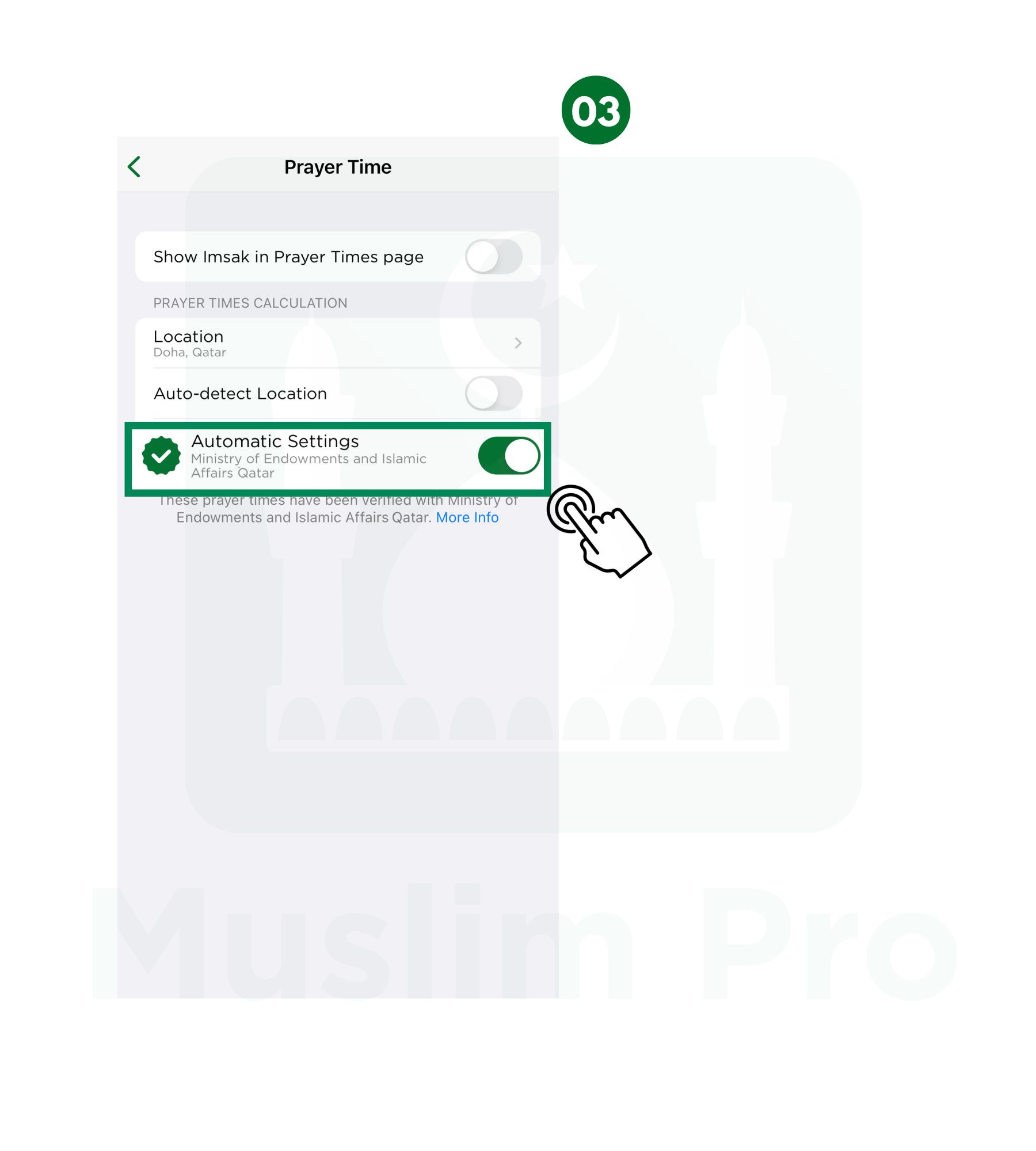 4. Click the [Daylight Saving Time] option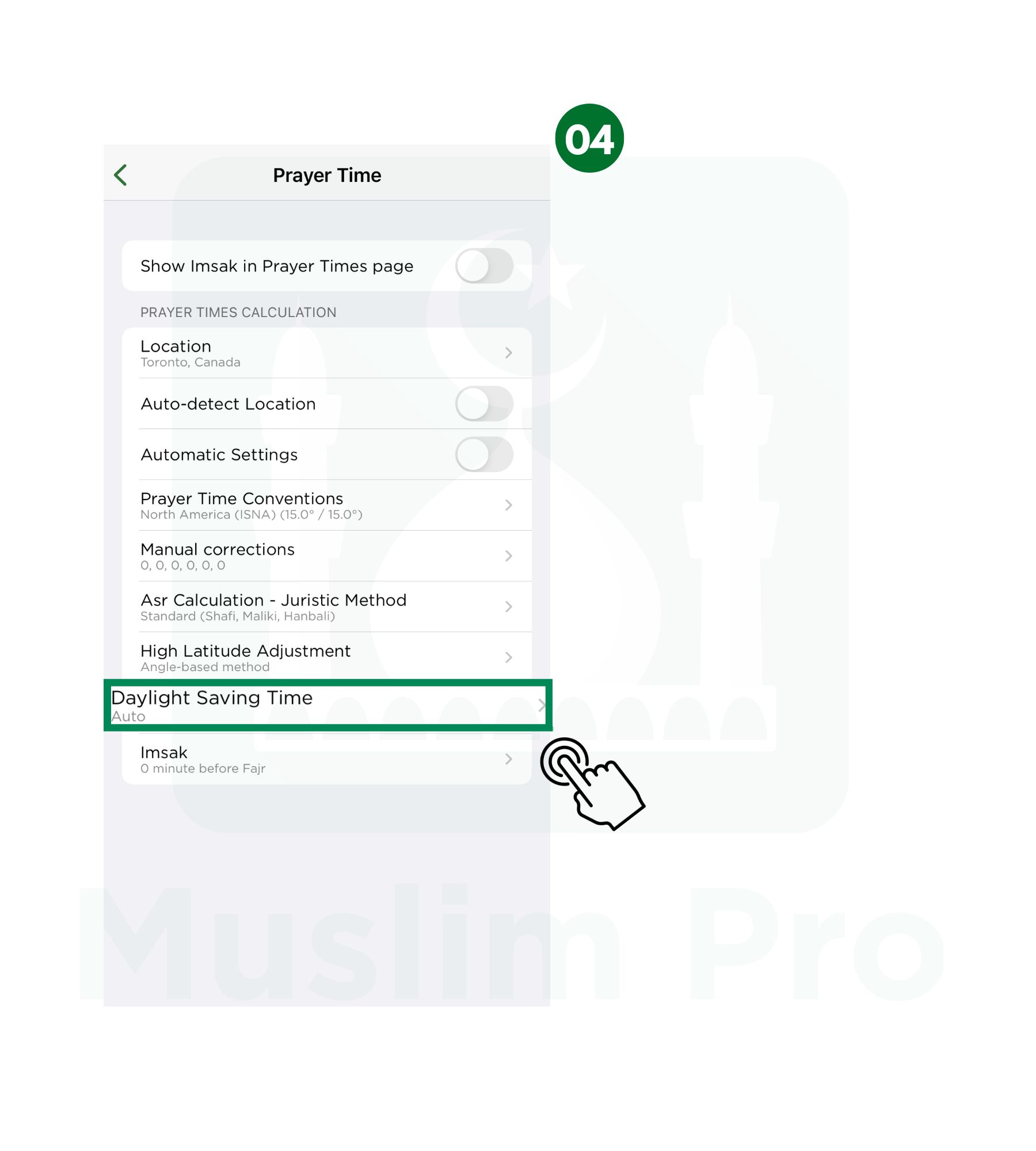 5. Adjust the daylight saving time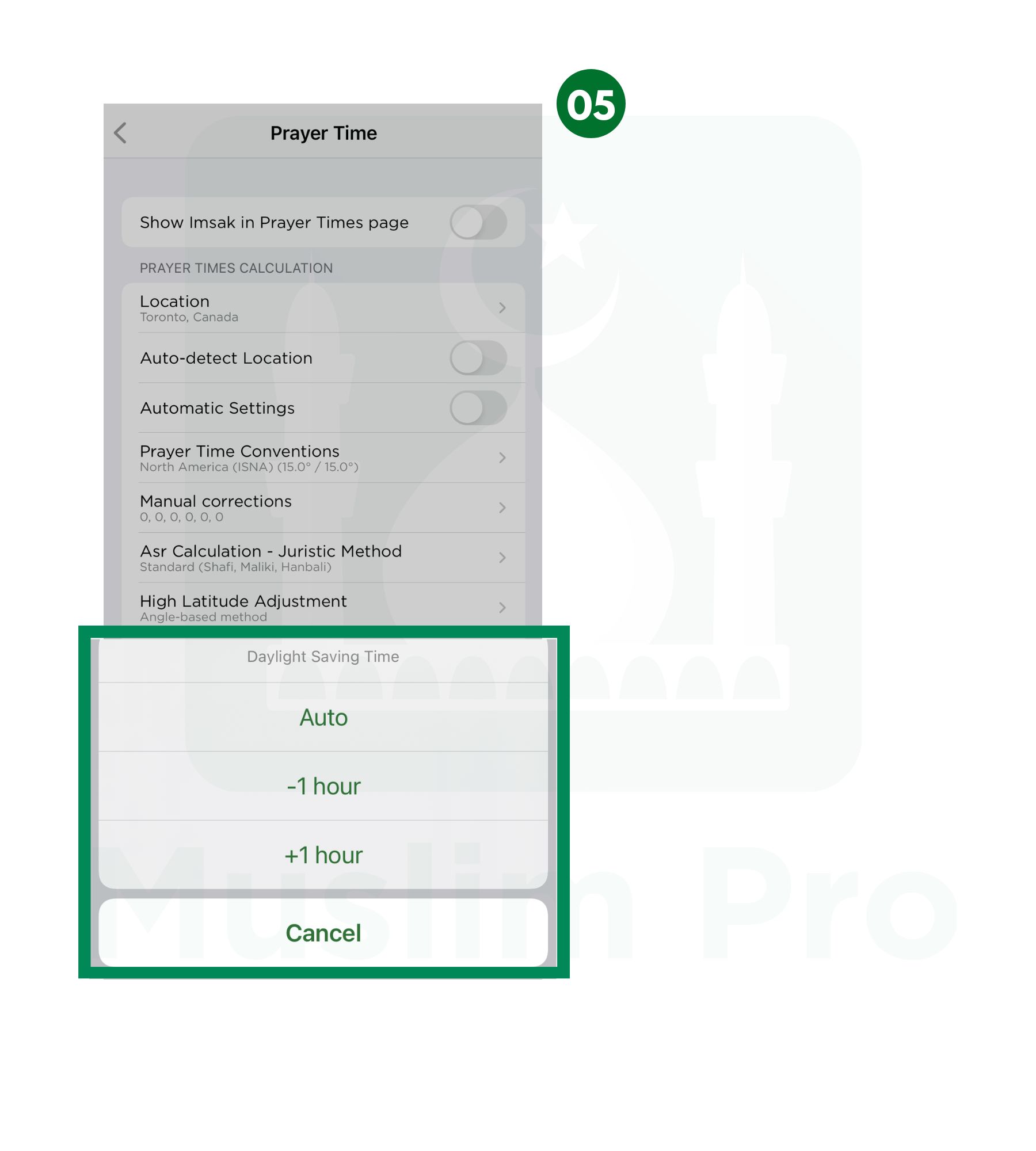 Should you require any assistance, kindly send us an email at support@muslimpro.com and we will be glad to assist you.