Introducing: color themes
Muslim Pro now offers the ability for users to customize the color theme of the app. You can now choose among 12 different color themes. Try them now!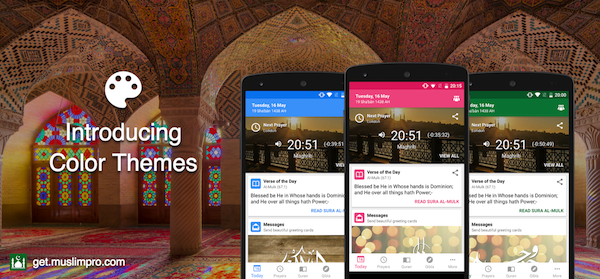 How to change the color theme in Muslim Pro
To change the color theme of the app, you need to 
Click on "More"
Go to "Settings"
Click on "Color Theme"
Select one of the colors available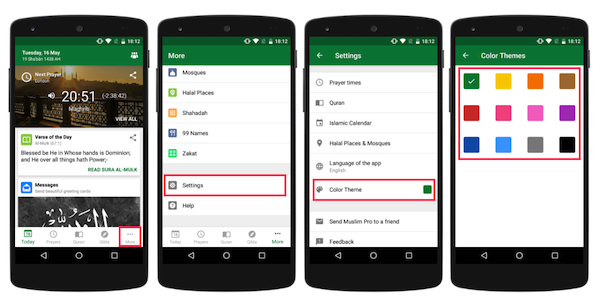 All Muslim Pro users can now preview the color themes on their device. However, only premium users can change the color themes permanently. Learn more about the differences between the free and Premium Versions of Muslim Pro. 
Did you know?
The Muslim Pro team keeps working on improving the app, not only creating new features but also improving the overall performances of the app. 
Should you have an issue with the app, you can let us know on our online help center so we can try to help you.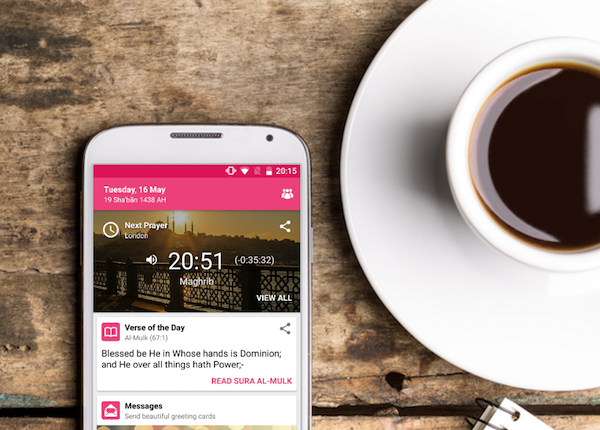 Not a Muslim Pro user yet? Download the app for Android or iPhone, it's totally free.