For Muslim Pro users using the latest Oppo Devices (Oppo R11 and such as any similar devices), the adhan notifications may not work properly unless you do the following changes.
You need to check through the following settings on your device after downloading the Muslim Pro app. By default, the Smart Manager will disable 'Auto Start' and 'Run in Background' for all the app downloaded from Google Play Store.

How to 'Set the notifications as priority' for Muslim Pro?

Follow this process to set the notifications as priority for the Muslim Pro app so that your notifications will arrive on time.
Go to 'Settings'
Go to the 'Notifications & status bar' section
Go to 'Notification Manager' section
Click on 'Muslim Pro' in the list
Turn on 'Allow Notifications', 'Display on Lockscreen', 'Display at the Top of the screen', 'Notification Sound and Vibration' and 'Priority notification'

Re-start your phone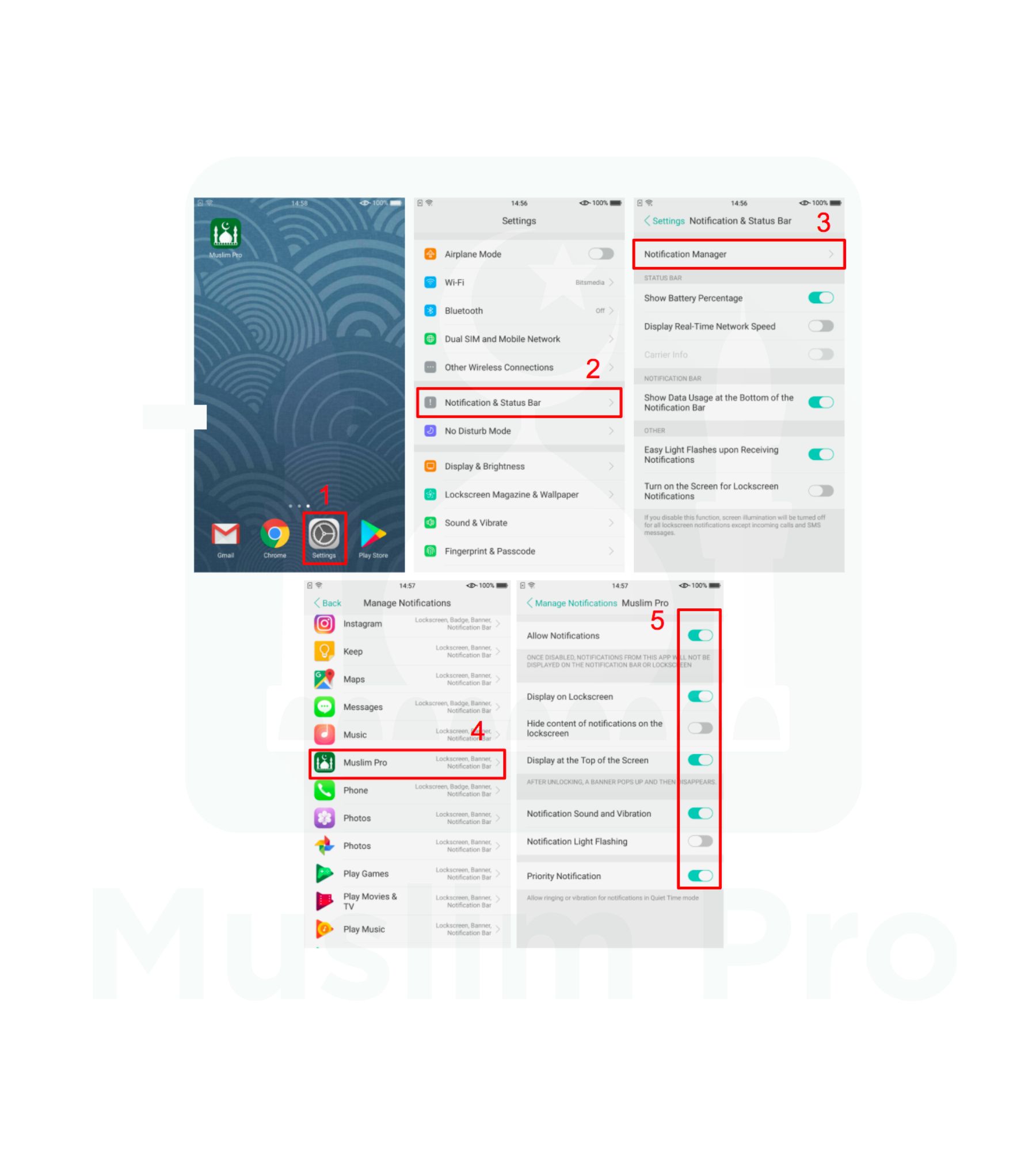 How to 'Select Autostart' for Muslim Pro Follow this process to enable the Muslim Pro app to Autostart in your Oppo device?
Go to 'System Organization'
Click on 'Security'
Select 'Privacy Permissions'
Click on 'Startup Manager'
Find 'Muslim Pro' and make sure that Autostart is activated for Muslim Pro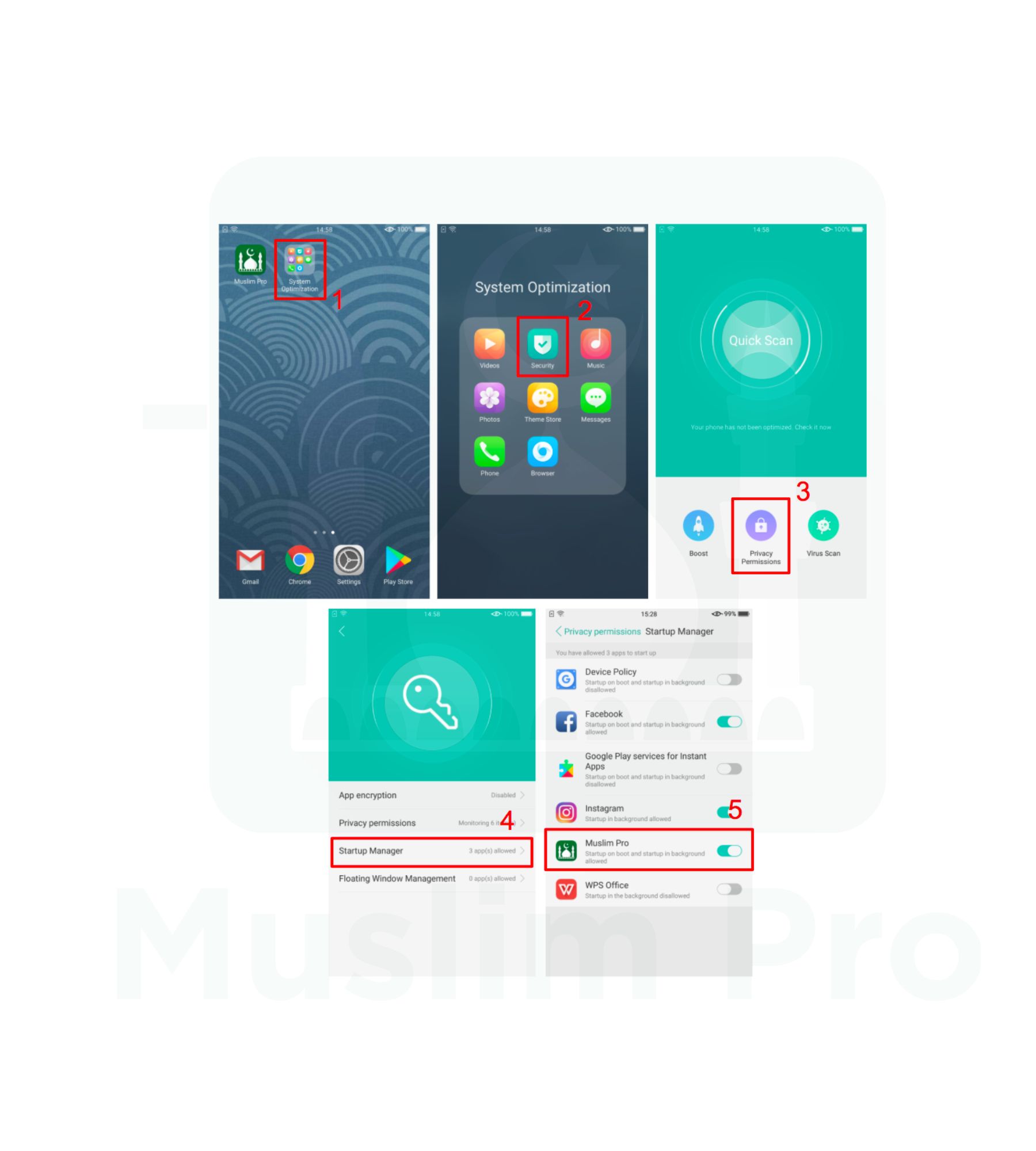 Notifications still not working on your device?

If the adhan notifications are still not working, are delayed or you see them but have no sound, please check the following additional steps to troubleshoot the issue.
Step 1: Go to settings > advanced settings > battery manager > protected apps, then find the app you don't want to be killed, and 'protect' it.
Step 2: Go to settings > apps > advanced > ignore battery optimizations, then find the app and ignore it.
Step 3: Go to settings > notification panel & status bar > notification center, then find the app, then activate 'allow notifications' and also 'priority display'. You have to activate the priority part too to make sure you get notifications.
Step 4: Lock the app in the 'recent apps overview' panel, so that it is essentially always running in the background. To do this, open the app from which you want to receive notifications, hit the square (also known as 'app overview') button on the navigation bar, then pull down on that app to lock it into place. From here on out, even if you're 'clearing all apps,' the ones you've locked will remain.
Do you still have an issue with the notifications despite all the checks?

You can ask help on our online platform

.